Updated March, 2019
Our Top Picks
Best Overall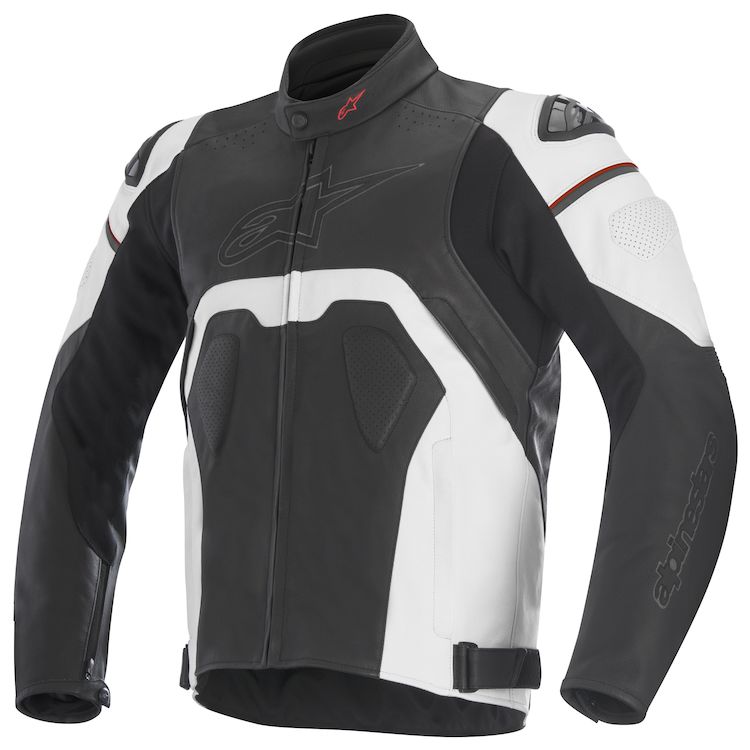 Best Value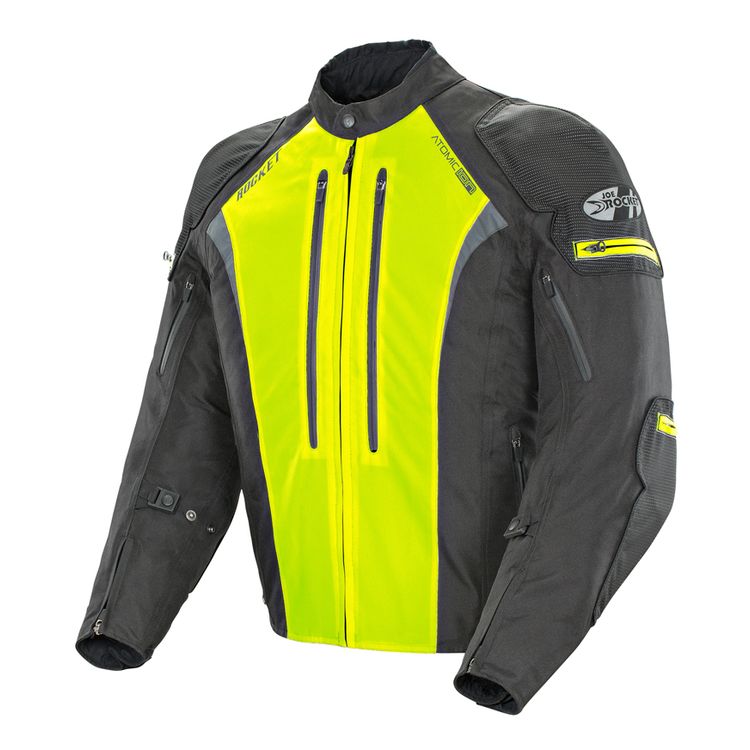 Fully Loaded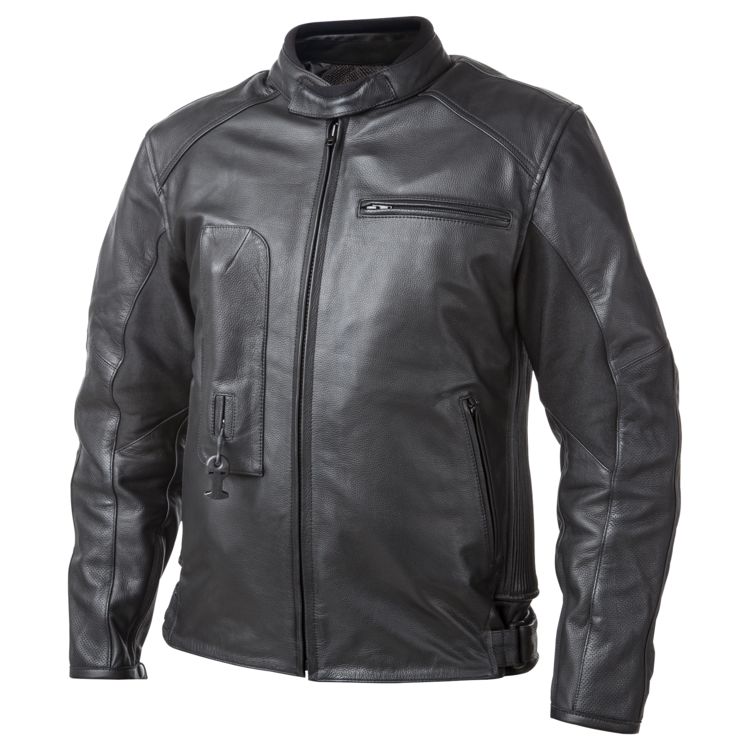 Other great options:   Icon Motorhead Z, Alpinestars T-Missile Drystar, Dainese Razon
---
As a sportbike rider, you have chosen a purpose-built machine that is designed for flat out speed, rapid acceleration, quick braking, and cornering likes its on a rail and not just two sticky tires that provide less than a square foot of contact with the pavement. And not unlike that very specialized bike, sport bike riders are a unique breed. Fast is good, but faster is always better, well that is until it is not. And it is at that moment as the rider and the bike separate that a sportbike rider is so thankful that he or she invested in quality gear including a sportbike jacket.
Sportbike riders affectionately refer to their bikes as rockets and that only leaves one name for the rider, Wile E. Coyote. Sportbike riders climb onto these beastly machines hoping to push both rider and bike to the ragged edge without accidentally crossing the thin line between the ultimate rush and months or years of rehabilitation.
In an effort to get as many awesome fast rides as possible, most rocket riders are happy to invest in the quality riding gear that offers great protection while still providing the range of motion and comfort needed to tuck onto a bike and go fast. And one of the most critical pieces of that gear is the jacket. A jacket is the only thing that will literally save a rider's hide as he or she goes sliding across the pavement creating enough friction to burn through leather or textile of almost any kind.
But the good news is that technology and innovation have led to the creation of sportbike jackets that are as crazy safe as the riders are just crazy. And here is a look at some of the best Sportbike Jackets for 2019.
Be sure to check back regularly with us here at wBW to read about our latest hands-on reviews of motorcycle sportbike jackets and other great products for riders.
Sportbike Jacket Buyer's Guide
Sportbikes offer the potential for a lot of fun and excitement but they also include a higher risk of serious accidents, so riders need to be vigilant about wearing a high-quality sportbike style jacket with abrasion and impact protection.
The sporty cut of these jackets means that each rider needs to invest the time in selecting a jacket that fits not only his or her style of riding but also fits his or her body well. Range of motion and dexterity can be very important on any bike, but even more so when tucked on a sportbike. This second skin-like jacket needs to fit and function perfectly in the event of an accident so that you can walk away with just a few bumps and bruises and maybe a bruised ego.
In the end, our information about features and comfort levels will serve as a great guide for you when you are selecting your next pair of touring and adventure boots.
Best Sportbike Jackets
In Detail
Best Overall
Alpinestars Core jacket feels like it has just come from a MotoGP track and can handle anything that a sportbike rider will encounter on the roadways. This form-fitting jacket combines the durability and protective qualities of premium leather with strategically located expansion and stretch panels to allow for a great range of motion and secure fit.
Construction & Fit:
Main component is 1.1 mm full-grain leather
Advanced poly-textile accordion stretch inserts at key motion areas such as the back and elbows
Additional flexibility and mobility are provided by the poly-textile stretch panels on chest, underarms, and waist
Added perforations on the chest and arms allow for much more airflow than a traditional leather jacket
Offers a great deal more perforated leather and air circulation for those riders in a really hot climate
Security Features:
The protection offered by the Alpinestars Core is what sets it apart from the competition if there really is a jacket that comes close to offering all of these same features.
The race-derived, external Dynamic Friction Shield (DFS) protectors on the shoulders feature injection-molded shells and dual density foam padding for superior impact protection.
Removable CE protectors at the shoulders and elbows add to the level of safety and feeling of security
Snap connection system allows riders to add the CE level 2 Nucleon Back Protector which is sold separately
The great part about this new system is that it allows the rider to adjust the location of the back protector for a more customized fit.
Because of the track quality protection and the comfort that non-racers demand, the Alpinestars Core jacket is our selection for the Best Overall Sportbike Jacket for 2019.
Buy Alpinestars Core
We receive a small commission when you purchase from one of our affiliate partners. Thank you for supporting us.
---
Best Value
The Joe Rocket Atomic Ion offers a true sports cut including pre-curved arms and full flex expansion panels in the back of the jacket.
Construction & Fit:
Outer shell is a combination of waterproof treated Rock Tex and Hitena for impact and abrasion protection
Six-point Sure Fit adjustment system allows riders to get a perfect fit regardless of what they are wearing under this jacket
Waterproof zippered intake vents on the chest and arms and exhaust vents on the back move a lot of air even when you are in an aggressive race position
In cooler weather riders can insert the full sleeve insulated liner for added insulation and comfort
Safety Features:
Protective qualities in the Atomic Ion are externally accessible C.E. approved shoulder and elbow armor as well as a removable spine protector.
For the protection and feel of a full race suit, riders can use the 8" zipper and two belt loops to attach the Atomic Ion to riding pants.
With a price tag hovering just around the $200 mark, the Joe Rocket Atomic Ion offers great protection and comfort at an affordable price making it our selection for the Best Value Sportbike Jacket for 2019.
Buy Joe Rocket Atomic Ion
We receive a small commission when you purchase from one of our affiliate partners. Thank you for supporting us.
---
Fully Loaded
For the ultimate protection on your sportbike, the Helite Leather Airbag for men and the Helite Xena Airbag for ladies is the selection that will get you the most bang for your buck.
Construction & Fit:
Body of both versions of this jacket is constructed of 1.2 mm cow leather
FreeAir mesh vents at the armpits for added ventilation
Polyester thermal liner which can be added for cold weather
Designed to offer a very unrestricted feeling even with the airbag
Safety Features:
Airbag included in the jacket will burst into hyper protection mode as soon as the tether lanyard is triggered and releases the CO2 in the front carry compartment.
In under .01 seconds, the airbag inflates to protect your core and vital organs while also stabilizing your neck and spine
Jacket is offered in a men's cut as well as a ladies because when this jacket inflated, it is imperative that it fit properly to provide the correct support and safety you need
Additional safety features include:
Removable Sas-Tec Level 2 back protector
Knox CE Level 2 shoulder and elbow protectors
The amazing protection offered by this internal airbag system along with the cut and comfort of a traditional leather sportbike jacket make the Helite Leather Airbag Jacket and the Helite Xena Airbag Jacket the unisex selection for the Best Fully Loaded Sportbike Jacket for 2019.
Buy Helite Leather Airbag/ Helite Xena Airbag
We receive a small commission when you purchase from one of our affiliate partners. Thank you for supporting us.
---
Other Great Sportbike Jackets
In Detail
The ICON Motorhead 2 provides the iconic look of a leather sportbike jacket as well the protection and versatility that non-sponsored riders need in a piece of quality gear.
Construction & Fit:
Outer shell is constructed of 1.1 – 1.3mm TrackSpec leather with integrated flex zones to allow for a full range of motion and comfort
Chest vents and a number of perforations in the leather promote great airflow when the SatinCore insulated full liner is removed
internal as well as external zipper pockets
Classic look of this jacket is finished off with understated graphics
Safety Features:
A full set of D30 armor provides impact protection for the shoulder, elbow and back areas
For a classic sportbike look and great protection that is subtly stashed in interior pockets, the ICON Motorhead 2 is a great selection for a mid-range priced sportbike jacket.
Buy ICON Motorhead 2
We receive a small commission when you purchase from one of our affiliate partners. Thank you for supporting us.
---
The Alpinestars T-Missile Drystar is a textile sportbike jacket that is designed to transition from everyday street riding to the track in just seconds.
Construction & Fit:
Outer shell is constructed of advanced poly-textile and stretch fabric and accordion stretch inserts which are designed to accommodate the expansion from the air vest system
Drystar membrane liner offers full waterproofing as well as an added layer of insulation on cooler rides
Two outer and one inner pocket provide cargo space
Jacket can be connected to riding pants via the Alpinestars waist zipper
Safety Features:
The T-Missile is ready for the addition of the Tech Air Race Airbag System which is a vest that is sold separately but easy to install with no additional sensors needed.
When the system detects a crash, the airbag deploys to provide added protection to the back, shoulders, kidneys, and chest of the rider.
Even as a stand-alone unit, the T-Missile Drystar provides a great deal of abrasion and impact protection to riders.
CE Level 1 Bio Armor is located at the shoulders and elbows
Pockets are included to add optional CE level 2 back protection and CE level 1 chest protection
For a jacket that can transition from a daily user to a piece of gear fit for a track day, the Alpinestars T-Missile Drystar is a solid selection.
Buy Alpinestars T-Missile Drystar
We receive a small commission when you purchase from one of our affiliate partners. Thank you for supporting us.
---
The Dainese Razon pays homage to a simple yet functional leather sportbike jacket.
Construction & Fit:
Tutu leather construction looks great but also serves to provide riders with great abrasion protection
Removable thermal lining and the integrated chest vents make this a jacket that can meet your needs in a variety of climates
Adjustable wrist and collar add to the comfort of this already luxurious sportbike jacket
Jacket-trouser connection system allows you to create an entire riding suit
Safety Features:
CE certified composite elbow and shoulder protectors
Pocket for a back protector (sold separately)
Back pocket can accommodate the G1 and G2 back protector
With a price of $500 less a nickel, the Razon is a good investment in a piece of quality gear that will serve you well for many years or serve you well for a shorter period of time but do its job protecting you in the event of an accident.
Buy Dainese Razon
We receive a small commission when you purchase from one of our affiliate partners. Thank you for supporting us.
Download & Save Our Infographic!
Can't decide on your favorite Sportbike Jacket? Acquire all the information you need with our handy infographic to decide later or on-the-go. Download and save all our top picks for best Sportbike Jackets of 2019.