Italian Leather and Waterproof? – Yes, Please. 
Since 1979, Italian motorcycle footwear company Stylmartin has been using premium-grade components sourced locally (as much as possible) to create stylish footwear for the motorcycling community – and their new addition, christened the Double WP, is a perfect fit for the urban commuter.
The report from RideApart also tells us that the specific leather used for this unit is "sourced from Perwanger Leather, an Italian company based in the Alps that has leather-tanning roots that date all the way back to 1780" – one of the many examples of the manufacturer's attempts to keep the quality as close to home as humanly possible. 
While the Double WP might not cart about the same level of professional protection as Adventure-Touring or Off-Road equivalencies, we're told by the report that the Double WP meets CE certification EN 13634:2017 standards with sizing available in Euro 36 through 47.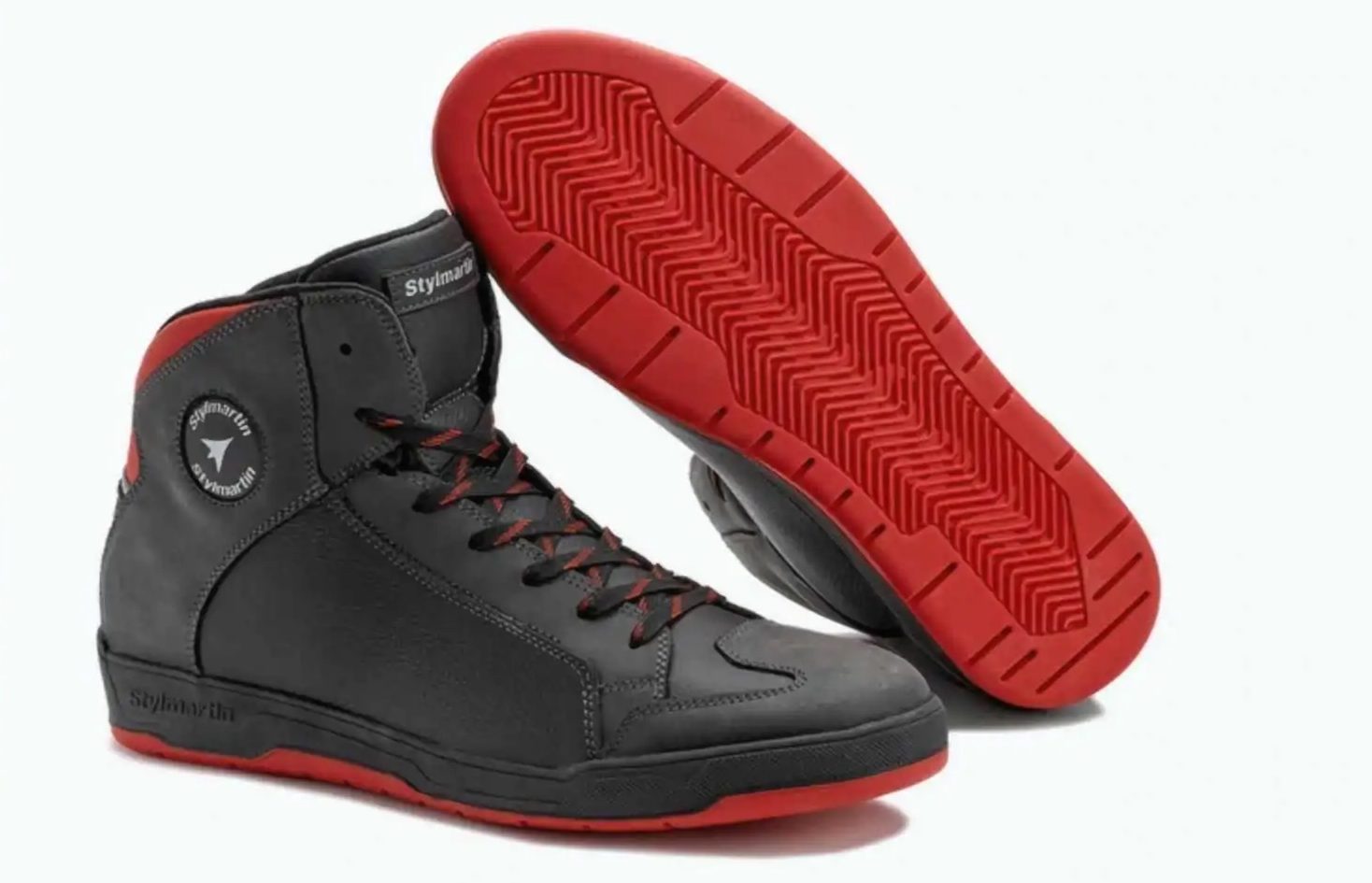 Here's a further breakdown from their website on the features and materials used for the Double WP: 
UPPER: Hydro-Grain Leather
LINING: Waterproof, Breathable 
MALLEOULUS PROTECTION: Malleolus PU-Internal Protection on both sides
GEAR PROTECTION: Hydro-Grain Leather
FOOTBED: Anatomic, Changeable, Breathable, Microperforated

Want to get your hands on a pair to try for yourself?  We do, too, though it appears that the "coming soon" label guarantees a bit of a wait. 
Still, at an MSRP of €179 ($209.95 USD plus shipping), it may be worthwhile to 'add to cart' and twiddle thumbs for the final release into the market proper. 
Let us know if you plan on purchasing – we'll be curious to see how this boot does against the likes of the TCX Vibe Air, the Quattro Milano Academy, and other urban boots currently on the market. 
Stay tuned, and as always – stay safe on the twisties.
*All media sourced from RideApart*