Review Summary
The Garmin zūmo XT is an incredibly user-friendly GPS navigation tool to use. The 5'5" screen is clear and easy to read and the amount of information you can obtain from this neat bit of kit makes it an ideal touring partner.
Pros
A glove-friendly touch screen in all conditions
A huge 5.5" display screen
Robust SatNav that is water resistant
Adventurous routing is a free feature which is included
Cons
Worldwide maps are not pre loaded
The need to manually change the units miles/kilometres when changing maps
Doesn't come in a case, I got one myself to keep the zūmo XT safe
The Garmin zūmo XT
I was fortunate to go on a 15 day tour to Europe and it was the perfect opportunity to test out my new sat nav, the Garmin zūmo XT.
Where do I start? If you love techy then you're absolutely going to love this bit of kit from Garmin.
The zūmo XT is a motorcycle SatNav and is built to support all kinds of adventures, the harshest weather and the toughest terrain us motorcyclists can throw at it.
Garmin zūmo XT Features
The zūmo XT at a glance (and this is just a glance, otherwise this list would take up the entire article!):
5.5" display multi-touch, glass, high brightness HD colour TFT with white backlight
Up to 6 hours (up to 3.5 hours at 100% backlight) battery life
Preloaded street maps with the ability to add maps
Garmin Real Directions™ landmark guidance
Millions of Foursquare® points of interest
Tripadvisor® traveller ratings
Traffic updates with the Garmin Drive™ app
Speed limit indicator for most major roads
Rider alert warnings for sharp curves, helmet laws and speed cameras
Motorcycle or powersports specific points of interest for cycle repair services and dealers
Honestly, this is just an overview of the specs available on this clever bit of kit.
Garmin zūmo XT Box Contents
The zūmo XT arrives in its own box complete which comprises of:
zūmo XT
Motorcycle mount and hardware
Motorcycle power cable
Automotive suction cup mount
Automotive power cable
Charging/data cable
Documentation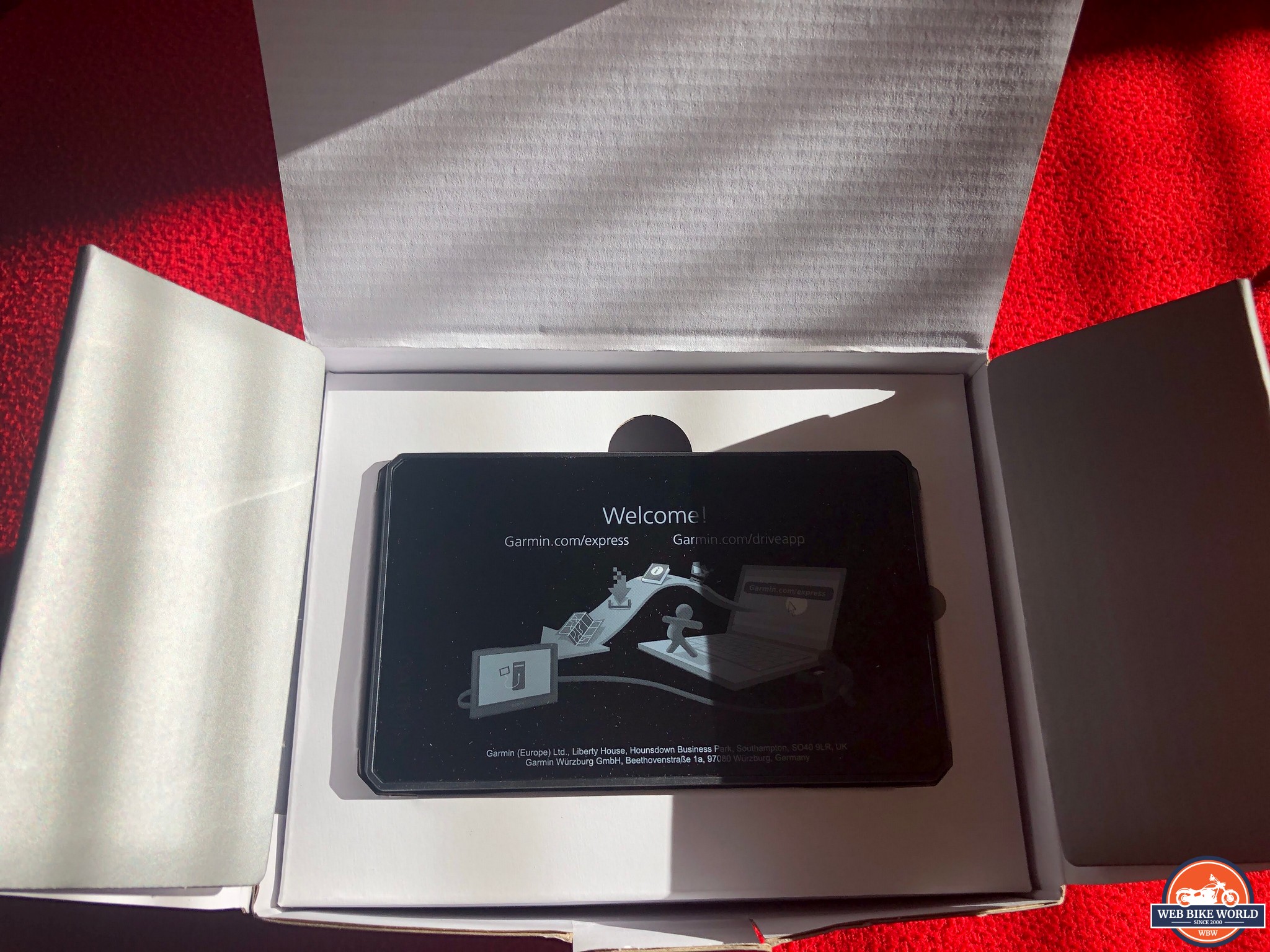 Garmin zūmo XT Price
At the time of writing this article, the zūmo XT comes with a price tag of £350 / $423 USD / $543 CAD. This compares to the TomTom 550 which comes in slightly cheaper at £336 / $399 USD / $516 CAD but which, in my opinion, is less techy. It depends what you want from your SatNav.
The TomTom at a glance:
Battery Life : 6 Hours
Screen Size : 4.3"
Weight: 280 grams
Connectivity : Bluetooth (smartphone), WI-FI
Resolution: 480×272
Device speed : Fast – quad core processor
Maps : World Maps
Map updates : Lifetime free
Live Traffic : Lifetime free
Speed cameras : Lifetime free
Internal Memory : 16GB
Garmin zūmo XT Installation
Installing the zūmo XT was a simple task, it involved attaching two wires to the poles of the battery and attaching the mount of your choice to where you would like it on your bars.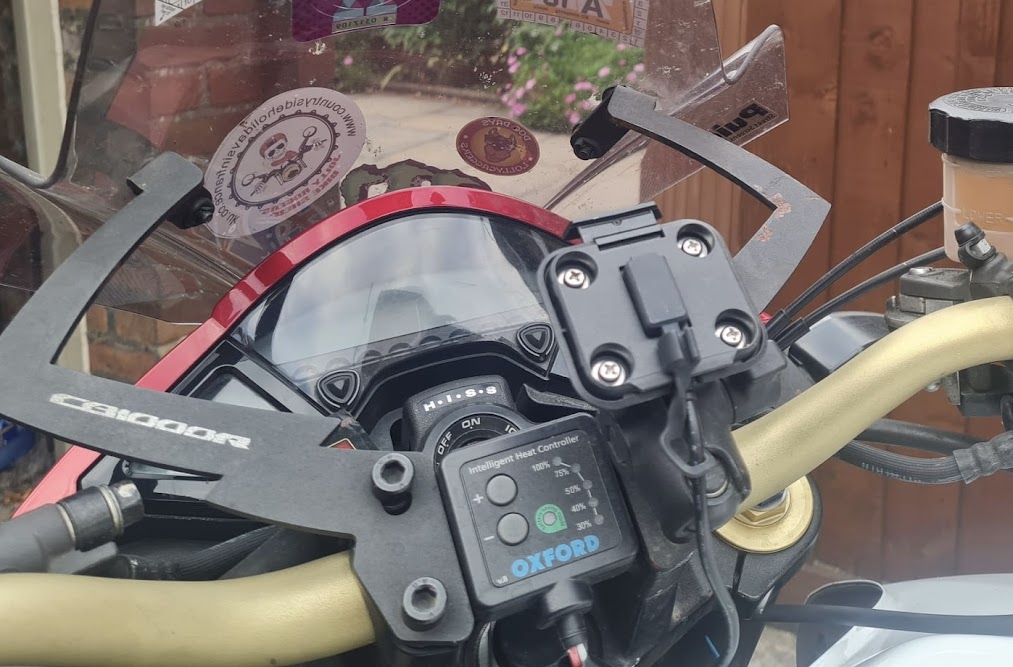 Thankfully only standard tools are required for the install and remarkable (for me, that is!) I was able to do this myself!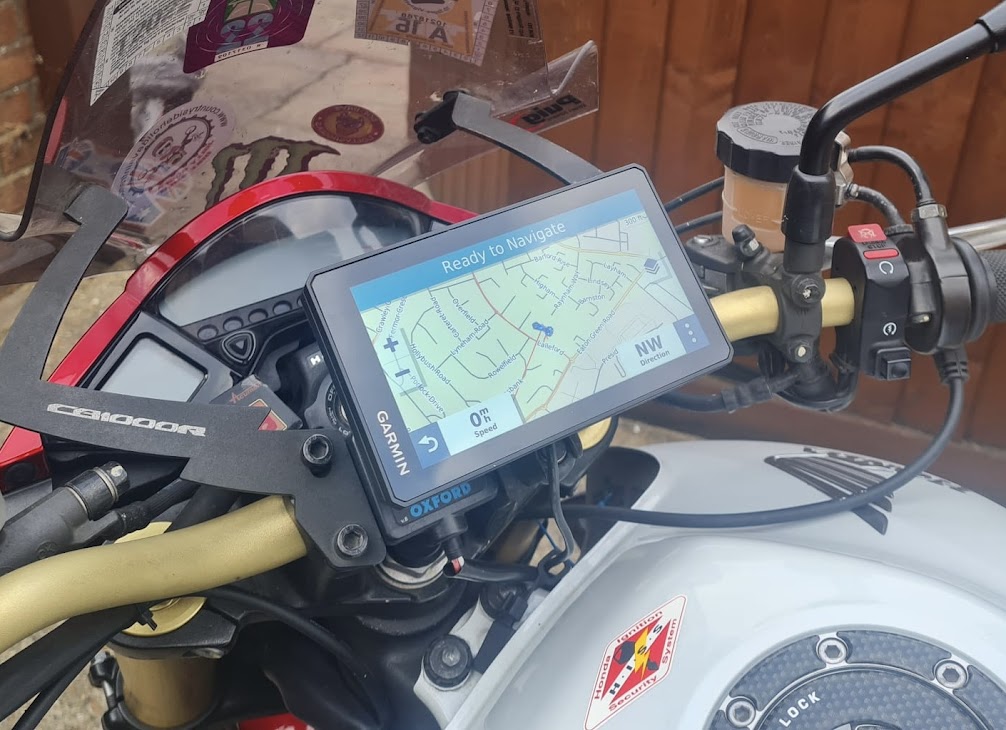 Getting To Know The zūmo XT
Ahead of my trip I wanted to get to know the zūmo XT so I could find the settings that suited me best and get it set up before I embarked on a 15 day tour oln the bike. I did not want to be in the situation where I was at the side of the road trying to figure out how it worked. The zūmo XT, my bike and myself had a few ride outs planned – perfect 🙂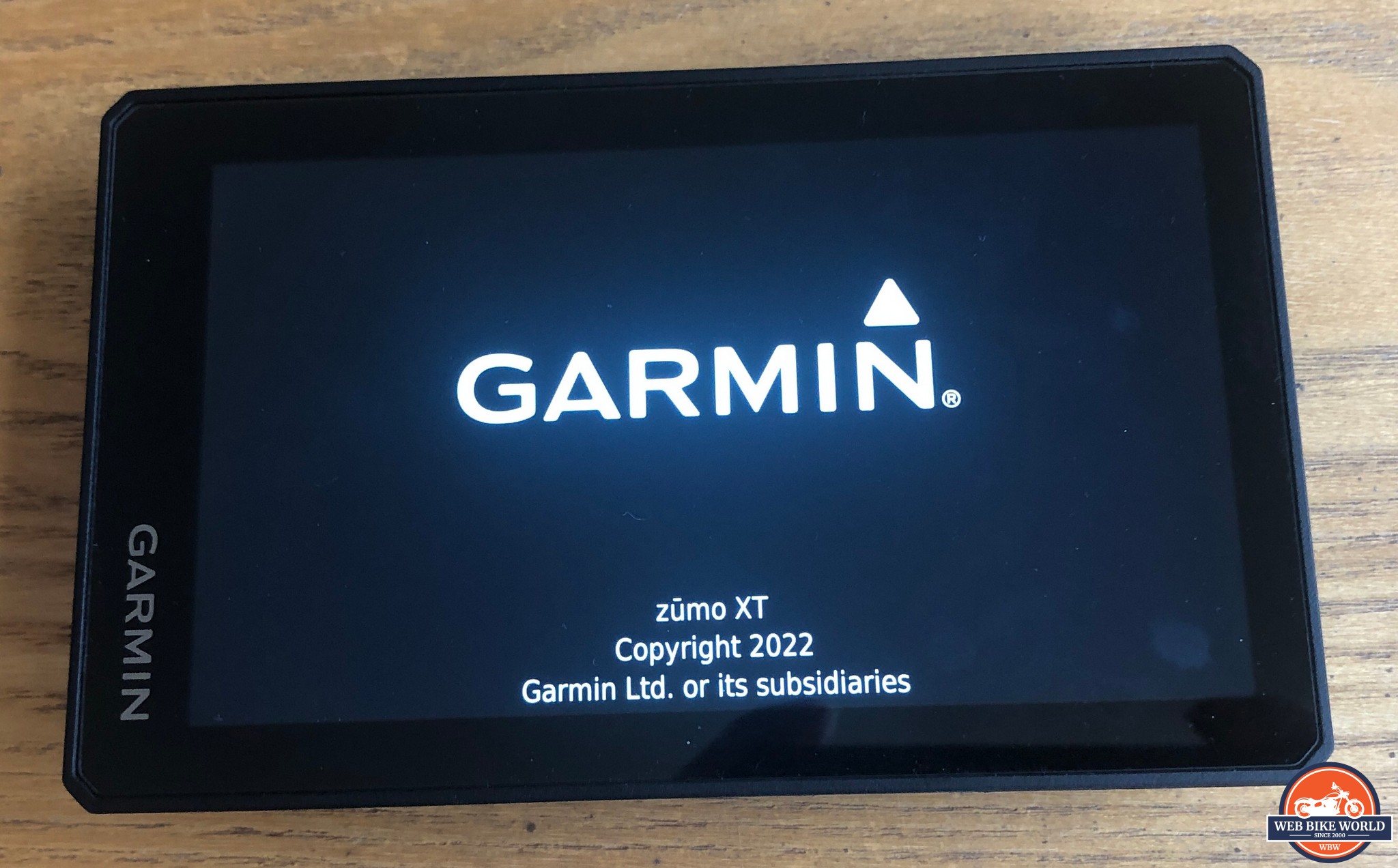 In the first instance I downloaded the Garmin Drive™ app to the phone and had a look around the app to see what features it had and adjusted the settings to suit me and what I was wanting to use the zūmo XT for. Interestingly you can send GPX files from your phone to the zūmo XT or share them with fellow riders using the app.
I have an intercom attached to my helmet and paired the zūmo XT to my intercom so it would talk to me. You could just have the directions showing on the screen and not listen to the instructions if you like, but personally I prefer both. I like the instructions in my ear and the screen as a backup.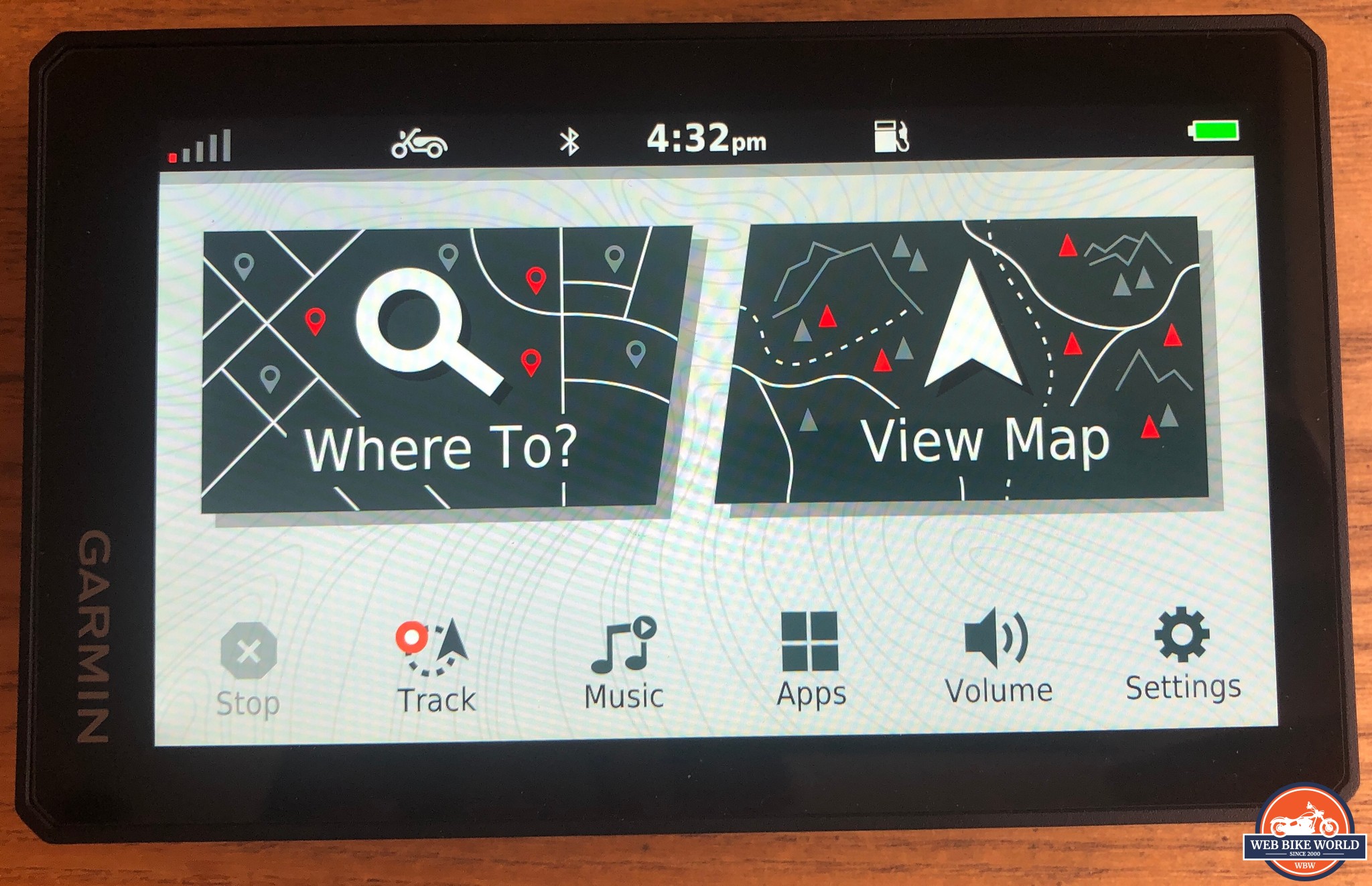 So, having attached the zūmo XT to the bike, I switched on my intercom, entered a destination, set it to no motorways and pressed go. How easy is that!
User Friendly and Clear Instructions
The zūmo XT has a user friendly interface, the menus are easy to access and manage, and the touch screen was sensitive to gloved hands which is an absolute plus point in my opinion as it means you can adjust the route, screen etc. when riding (assuming it is safe to do so of course) with your gloves on without the need for pulling over, stopping and taking your gloves off.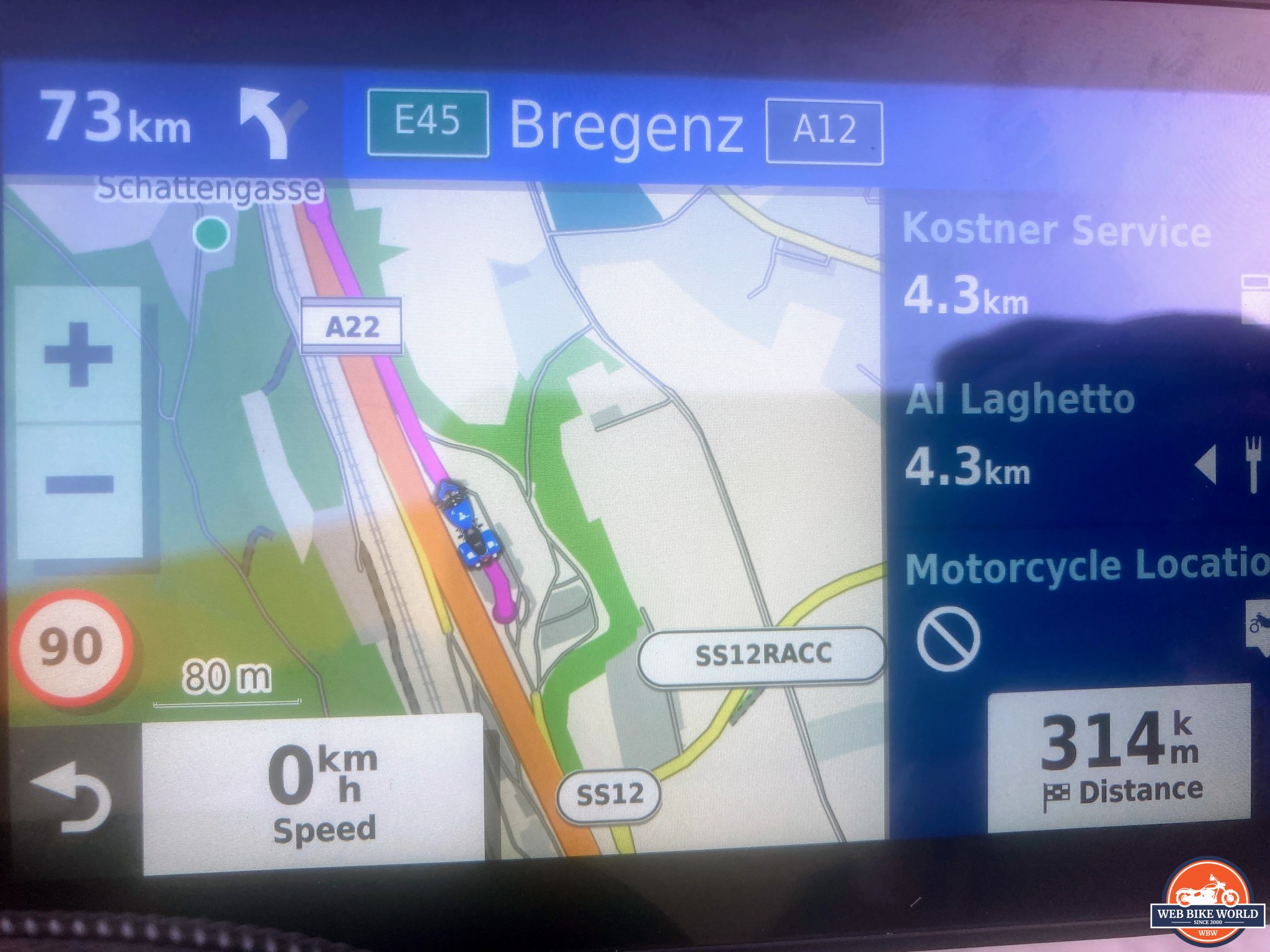 The directions that were coming through the intercom were very clear and when glancing down at the screen, I could easily see the route and the direction it was giving me. The 5.5" screen is big and crystal clear even in the bright sunshine.
What is also great about the zūmo XT, when it is paired with your intercom you can make and receive calls hands free and view your smart notifications on the display.
Preparing for my Trip
For my trip, I would be leaving the UK via the Eurotunnel and going across France into Switzerland, Italy, Austria, Germany, Luxembourg and Belgium. I entered and saved the addresses of the properties we would be staying in (five in total) and had a look at the route options.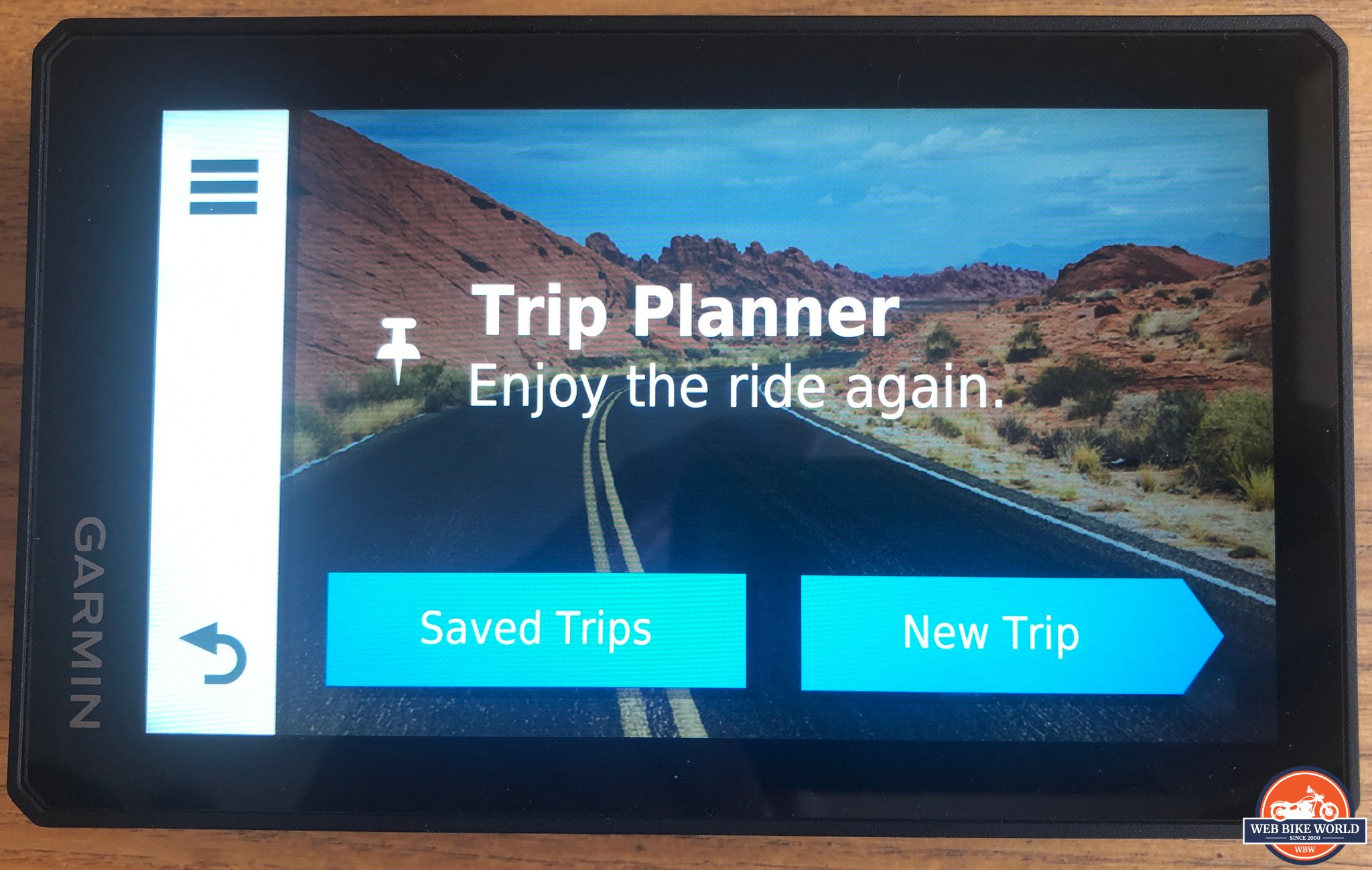 I like that you can adjust the settings to suit your own ride. You can set it to no motorways or to include/exclude toll roads. On a couple of the legs of our trip we would be travelling 400 to 450 miles in a day in order to get to where we needed to be for the next leg so we would need to rack up some miles. The best way of doing this would be on toll roads through France as these are quicker roads.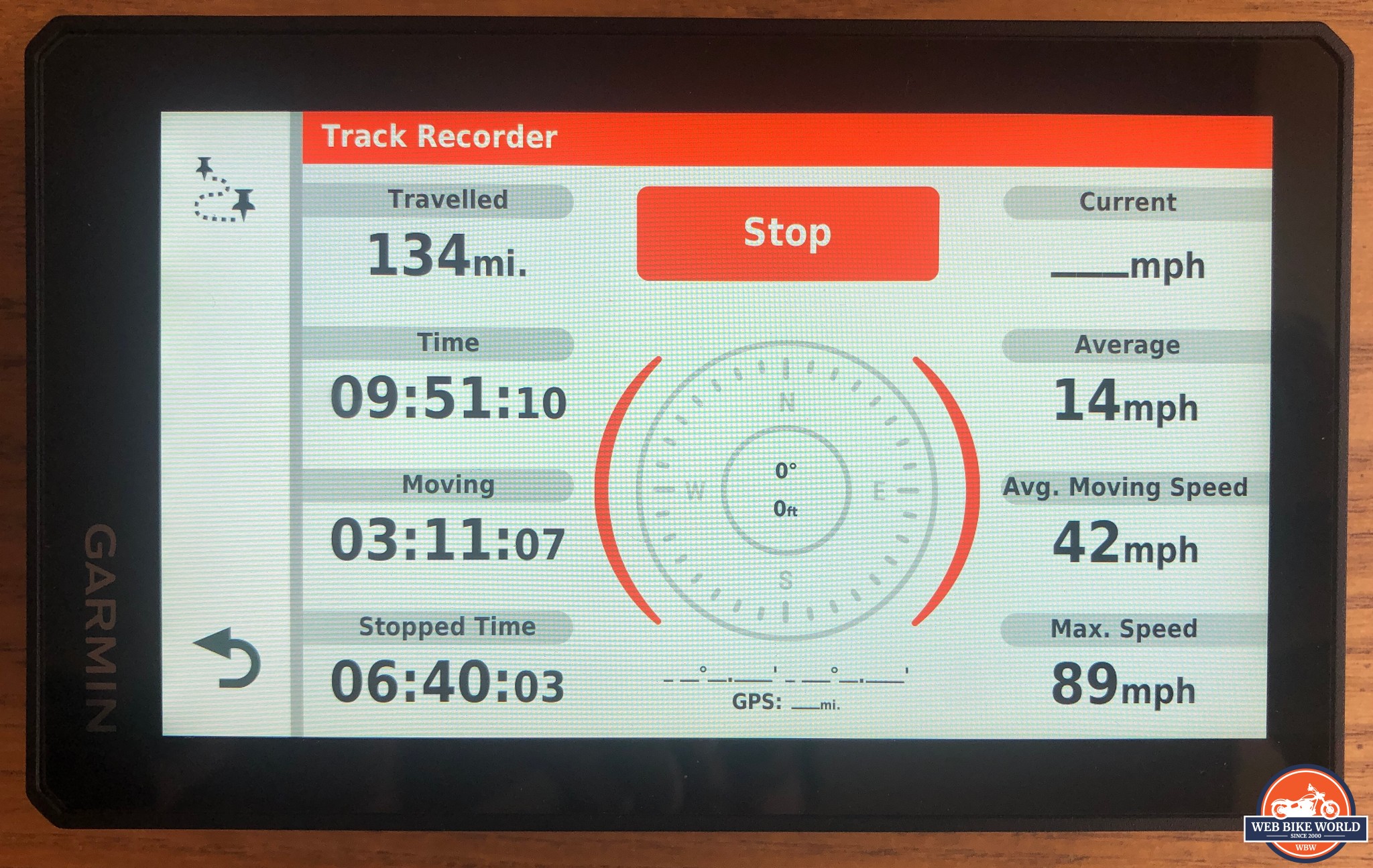 On the shorter legs where we were able to take our time, it is good to be able to avoid toll roads/and motorways as much as possible and enjoy the scenery more. The zūmo XT makes planning such journeys flexible and you can tailor the route to your needs.
Garmin zūmo XT Tech
You can view TRIPADVISOR® and iOverlander™ on the zūmo XT and it is interesting to have a look at what is local/near to where we were going in terms of restaurants and points of interest. This of course is especially handy if you do not know the area at all and can help you plan your stay and get more out of it.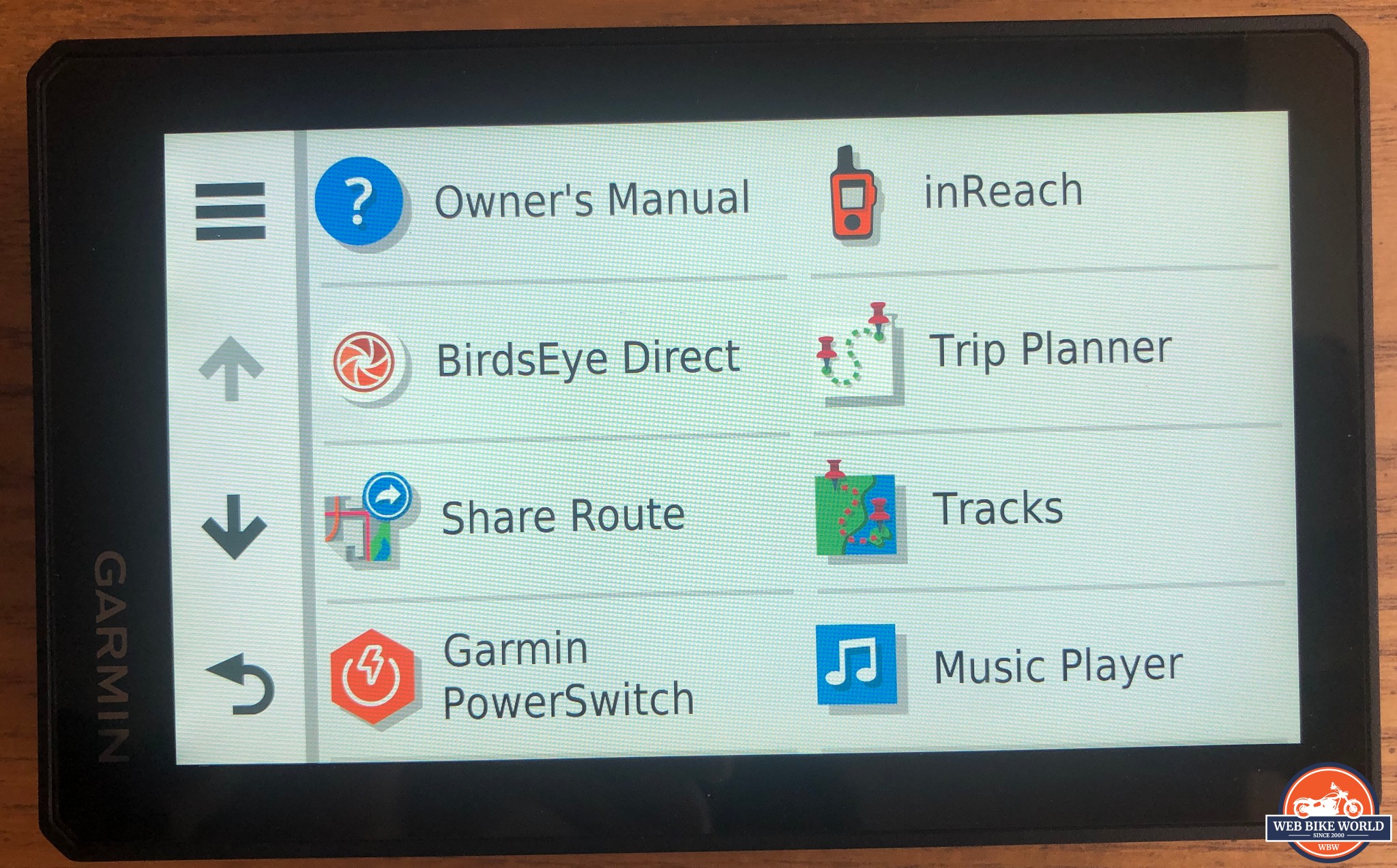 You can record your route with the Track-Recorder function using the 32 GB internal storage and micro SD slot which I decided to do as I thought it would be useful for future trips especially if there was a route we particularly enjoyed, it would be a great reference point.
When you connect your phone with the zūmo XT, there is a media option giving you the opportunity to listen to your favourite playlist whilst riding, not something I would normally do but I did try this and was really impressed by the sound quality and how easy it is to access the feature and set the music to play.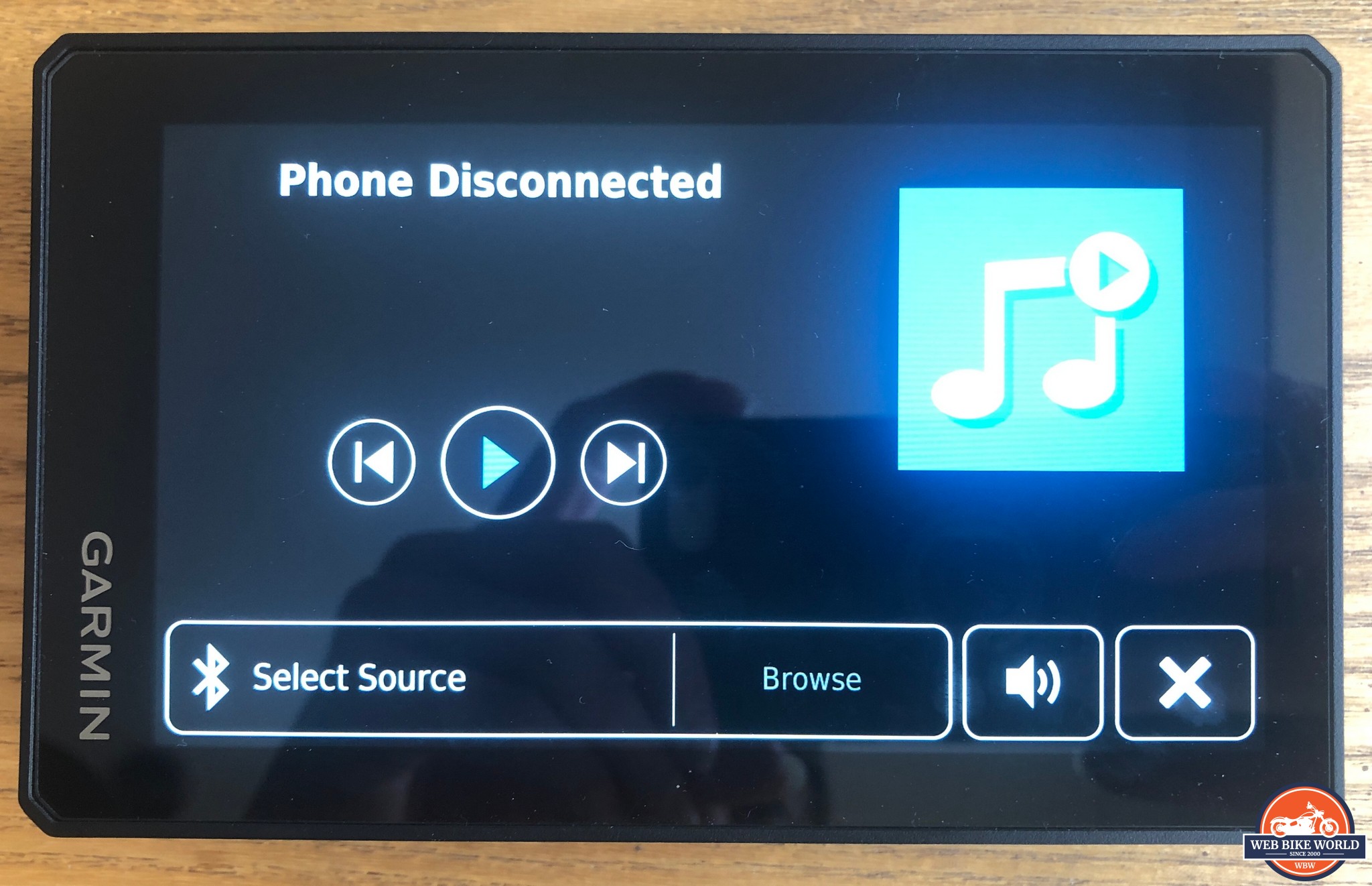 Some of the tunnels going through Switzerland are amazingly long, 3km, 5km and then the Gotthard tunnel which was a staggering 18 km long. I have to say after a while music does become a light relief.
Traffic & Driver Alerts
As with all journeys whether local or abroad, traffic congestion is at times a problem. The zūmo XT will give you traffic alerts and offer an alternative route which can save you from sitting in heavy traffic.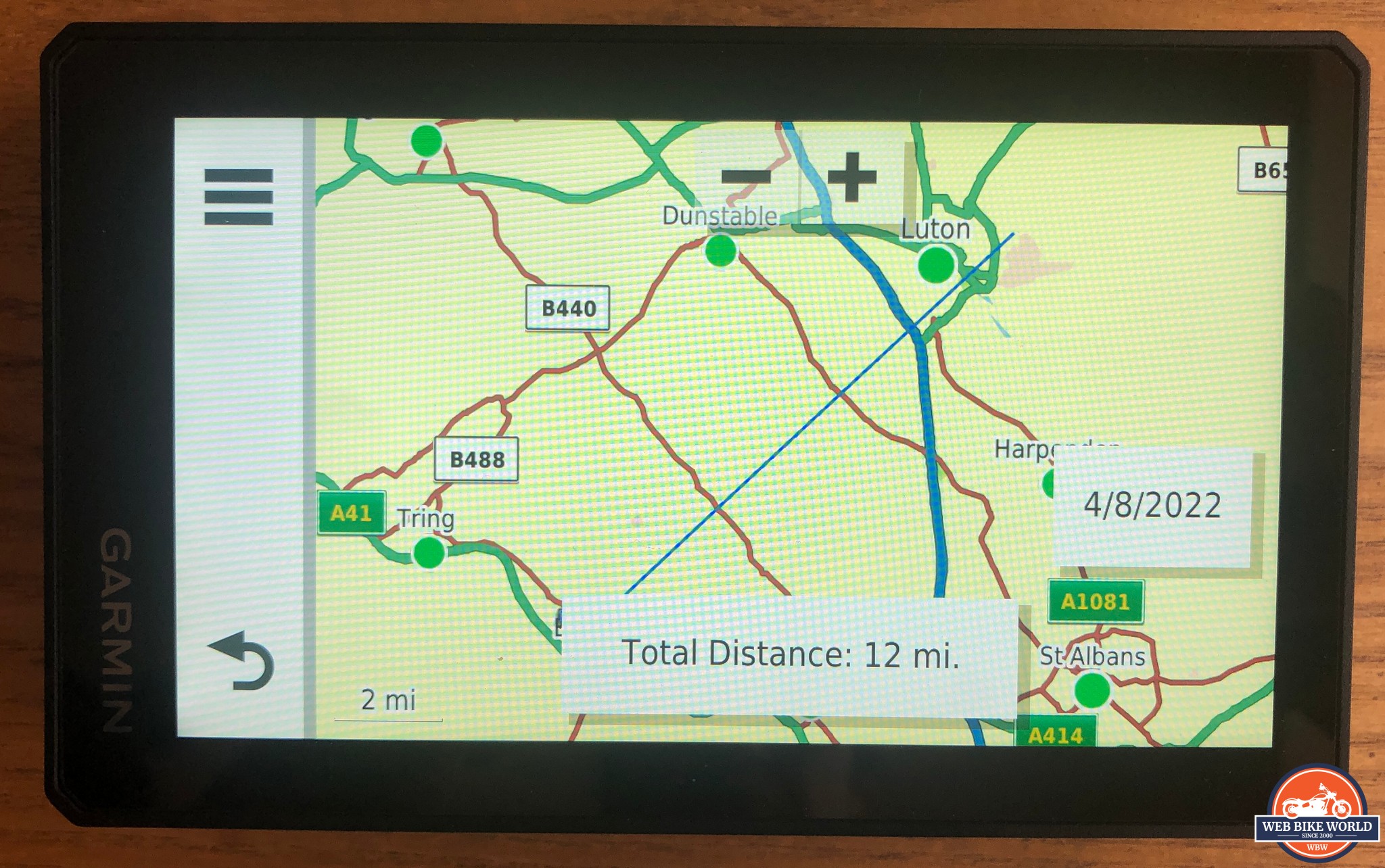 We found this especially useful when coming across a tunnel that was closed due to an accident, we were able to come off the motorway and be navigated around the congestion and still reach our destination.
There was no need to pull over, take my gloves off, look at a map and try and plan another route, zūmo XT does all this for you in a matter of seconds thus saving you time in the long run.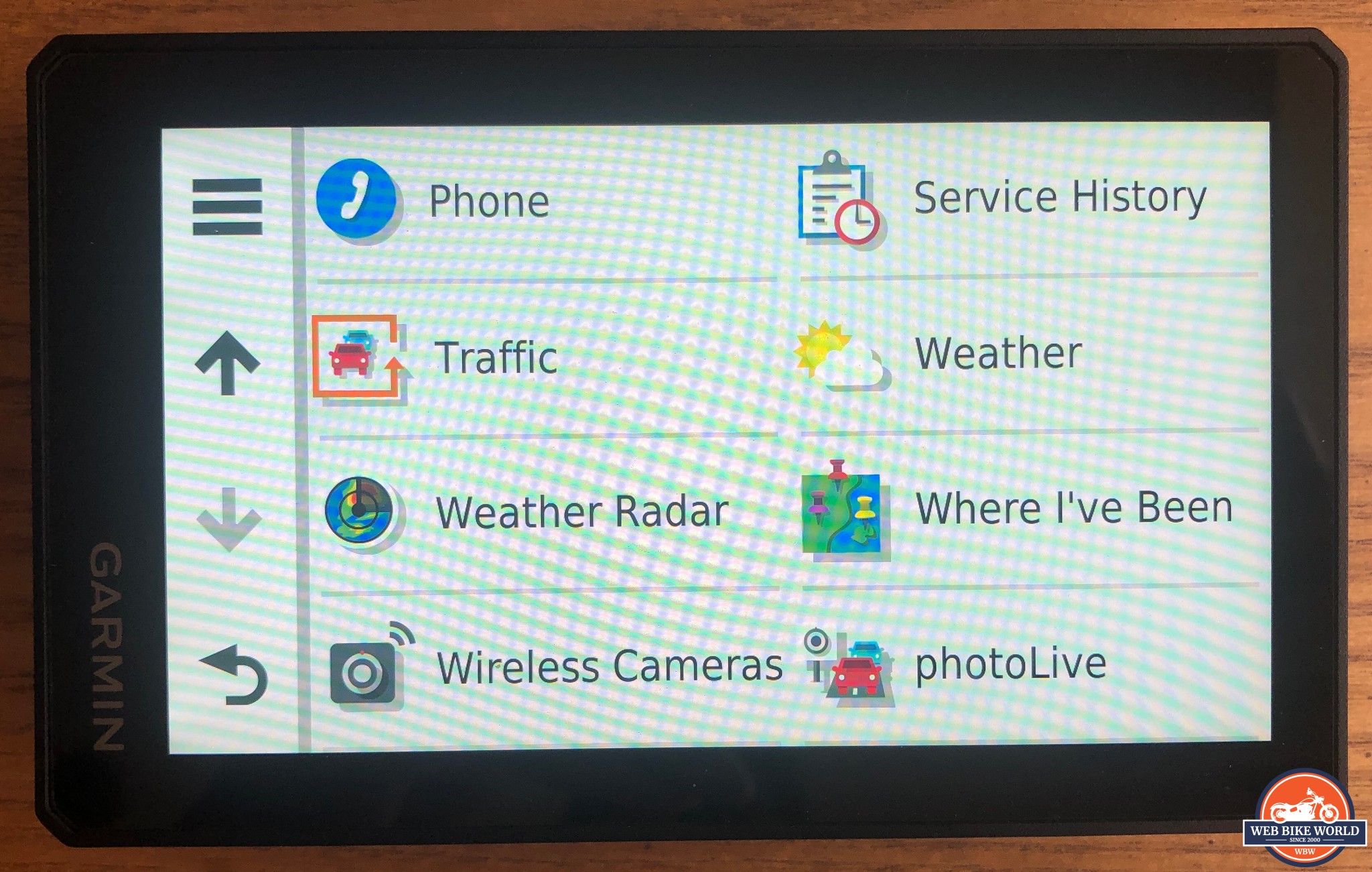 Another really useful feature is the driver alert which not only notifies you about up and coming hazards or sharp turns coming along your route, but also warns about changes in speed limits and speeding cameras (please be mindful of local legal requirements regards speed camera alerts on SatNav's in certain countries).
You can also receive notifications on weather conditions and the zūmo XT will inform you if there is potential for a sudden downpour (giving me time to find a café to take shelter and eat cake whilst it rained). Definitely my kind of sat nav J
Personalising The zūmo XT With My Bike
One feature that I found absolutely brilliant on our trip was being able to enter my bike details and relevant data into the zūmo XT and it knowing approximately when my bike needed to be re-fuelled.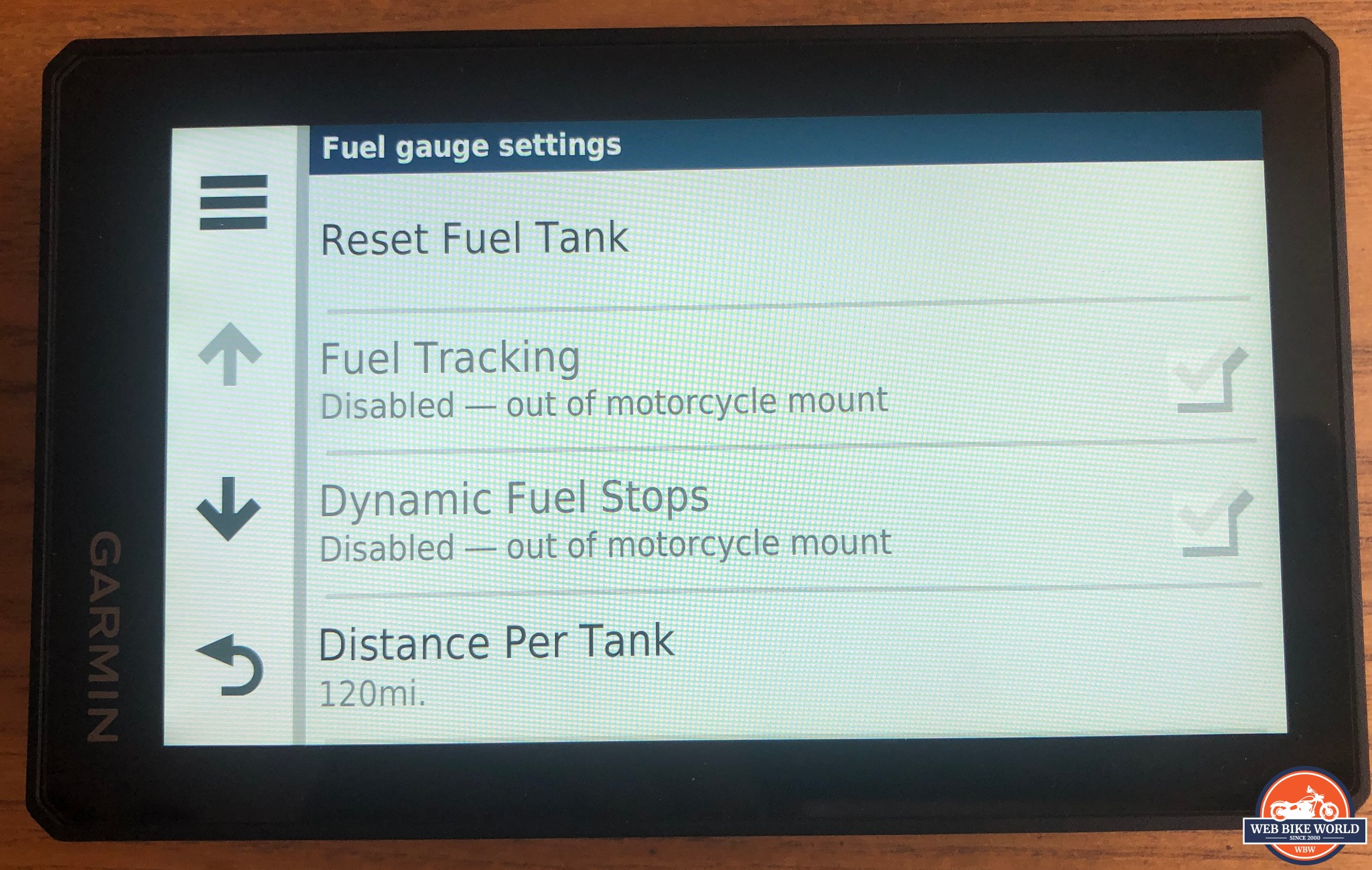 I would get a notification of low fuel and I could ask for a list of local fuel stations and fuel prices (price updates are reviewed regularly) and then be directed to the fuel station of my choice.
In some of the places we stayed, there was no local fuel station and it was really useful to be able to access this information and plan our rides accordingly.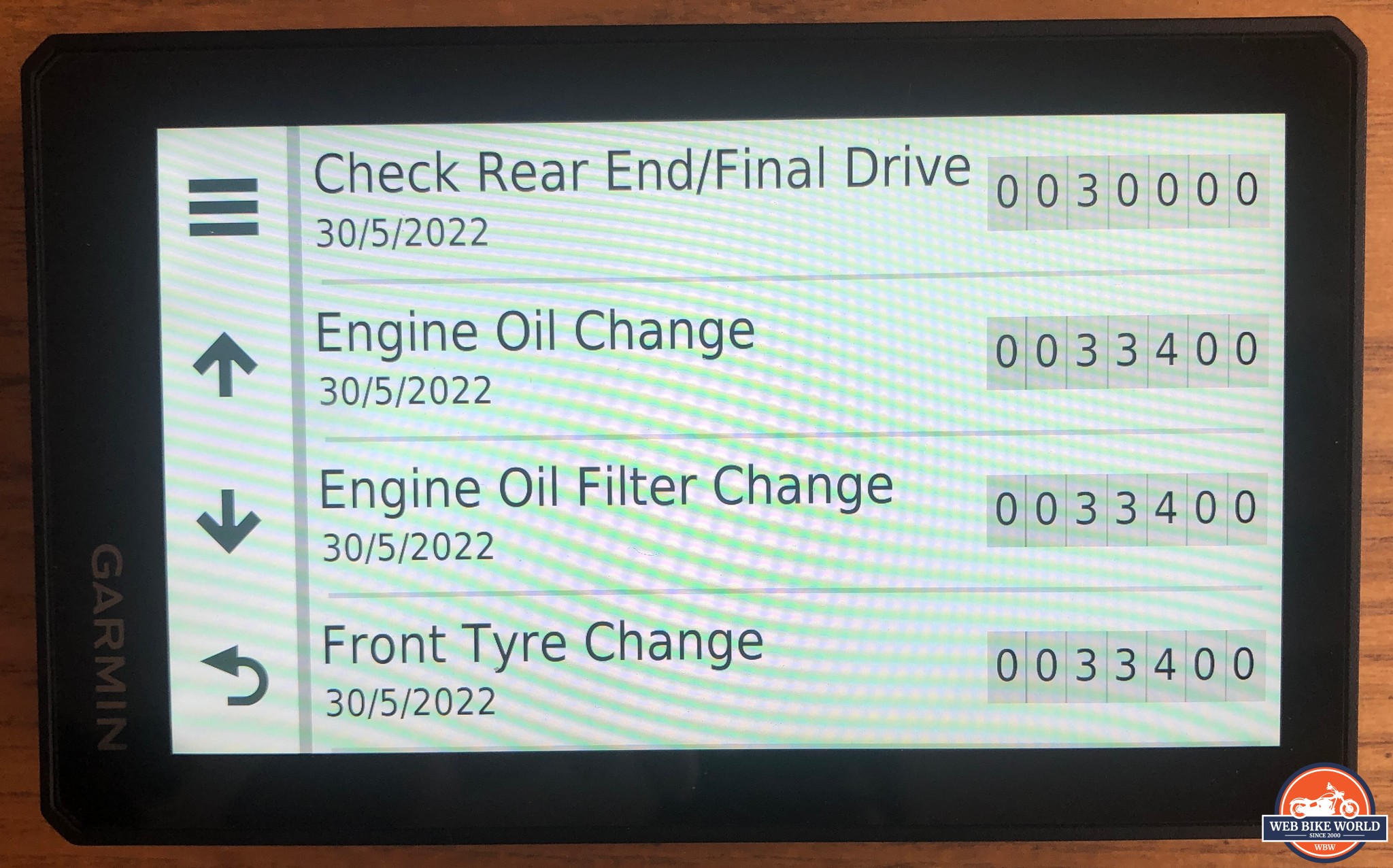 You can also enter other details such when your bike is due:
Air Filter change
Air Filter check
Brake Fluid change
Brake Pads change
Engine Oil / Filter change
Front / Rear Tyre change
Check Tyre pressures
Spark Plug change
Check Battery water level
Clutch Fluid change
Fuel Filter change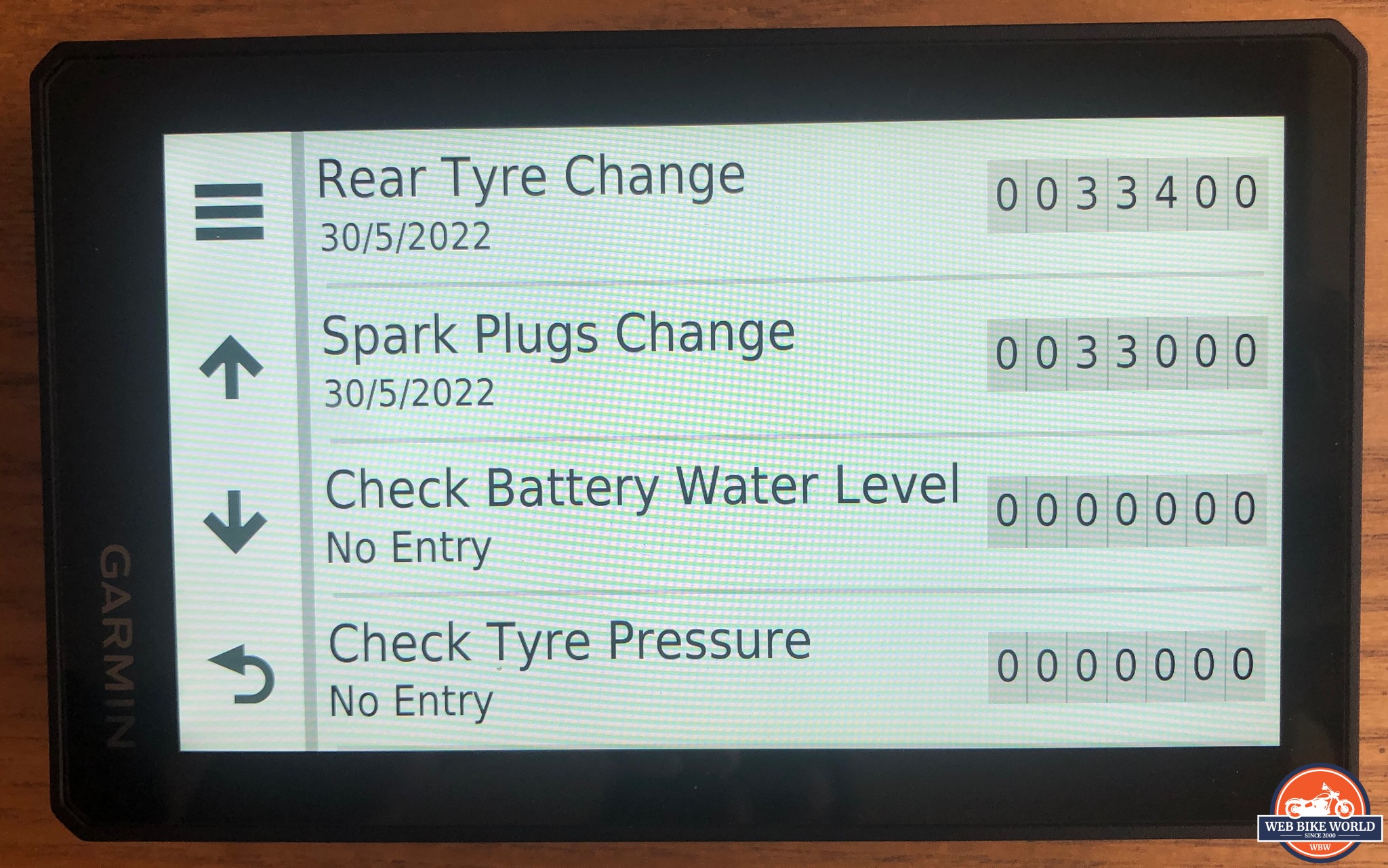 This is a brilliant way of keeping tabs on the maintenance side of your bike and also a really useful pre ride check, especially if you're going on a trip.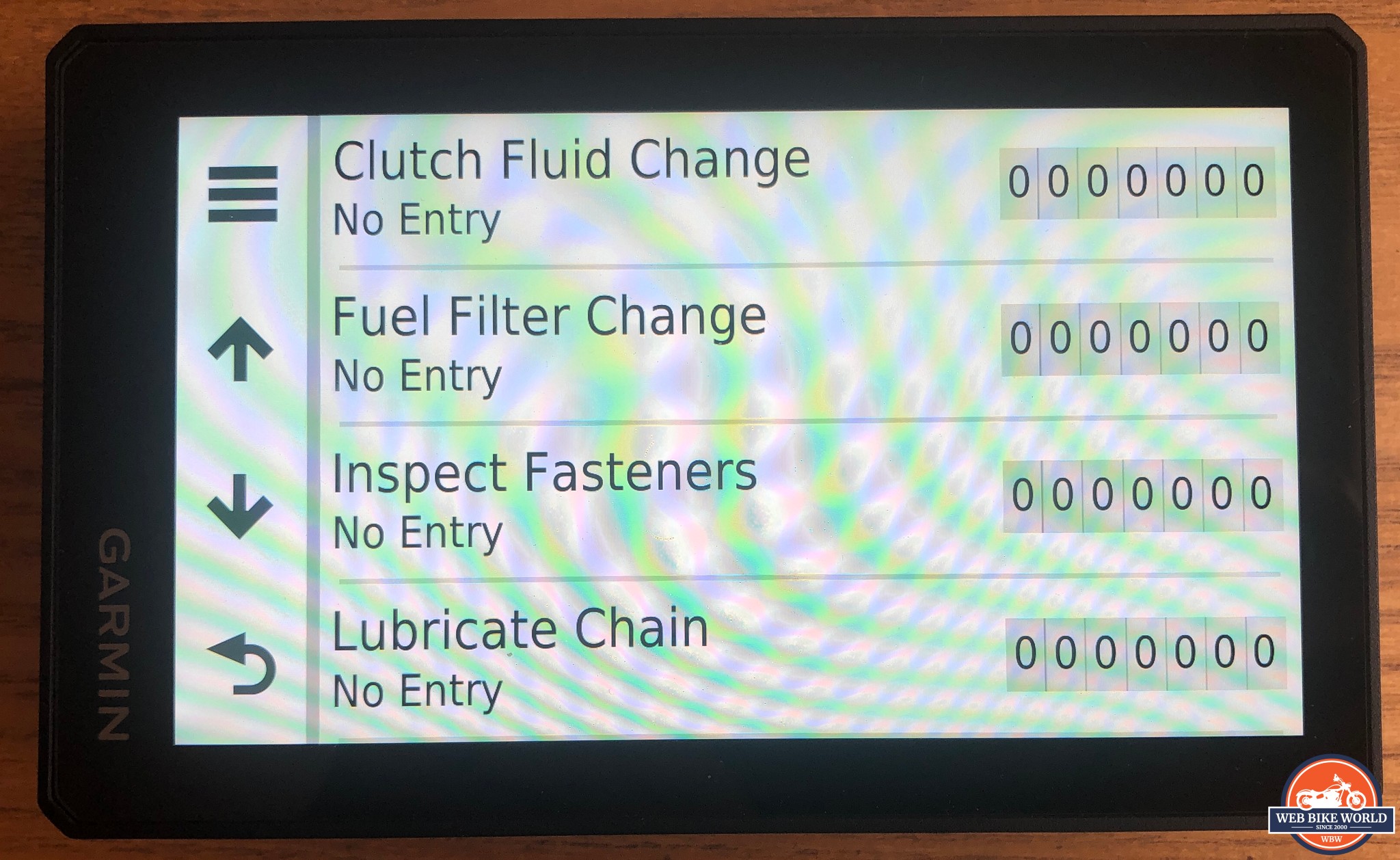 An accessory that is available to purchase is the Garmin PowerSwitch™ digital switch box which. When paired with the zūmo XT, this will enable on-screen control of your bike's 12-volt electronics such as fog lights and hazard lights.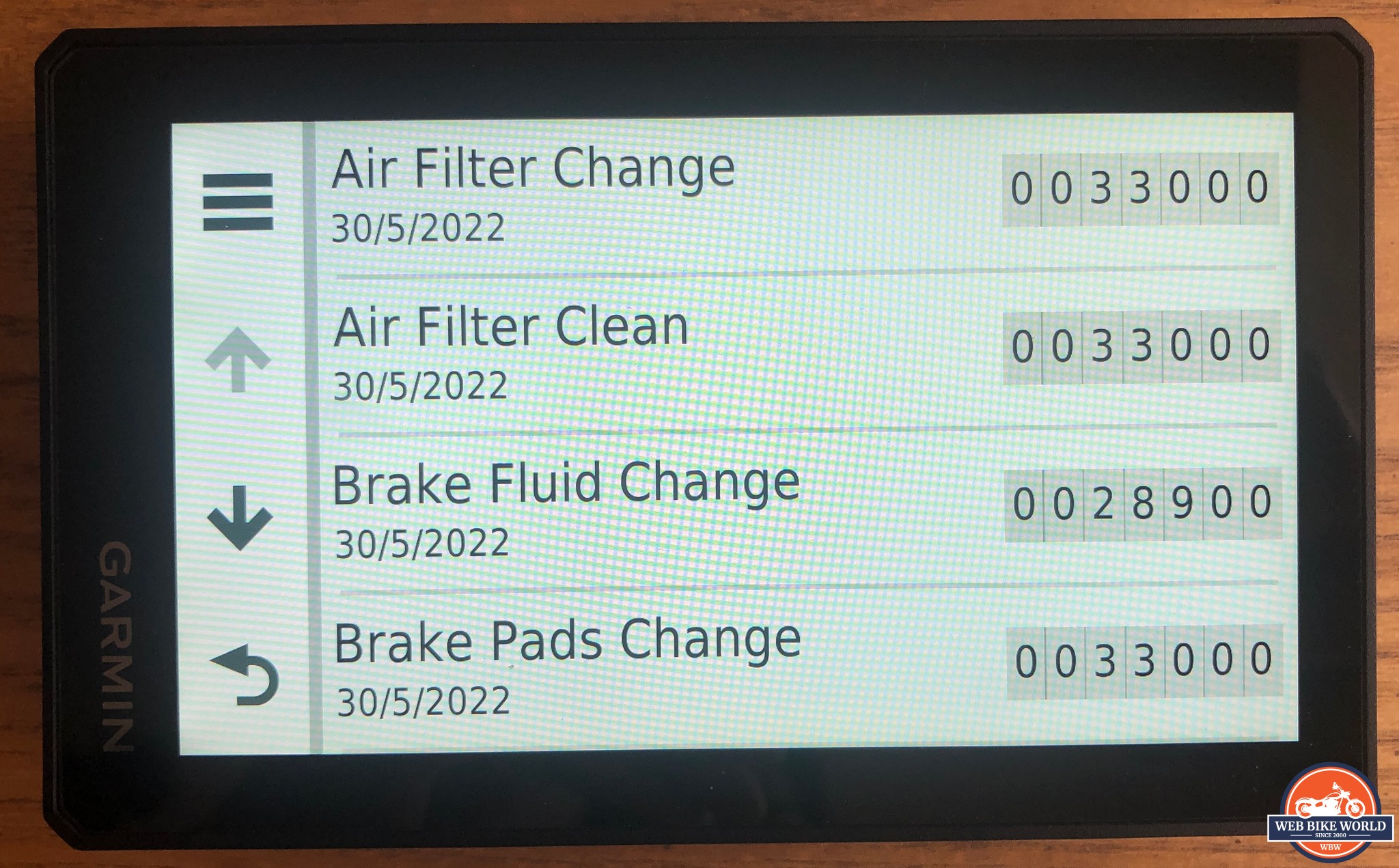 I am not sure that I would buy this to be honest, it is just as easy for me to control those features on my bike myself but if you are a techy person then I can see why you may like this.
Built-in Wi-Fi
The built-in Wi-Fi4 connectivity means that it is easy to keep maps and software up to date without using a computer. Onscreen cues will show when new updates are available meaning that when you need to know about traffic congestion or where the nearest fuel station it, by keeping the software up-to-date, you know you have the latest information available at your fingertips.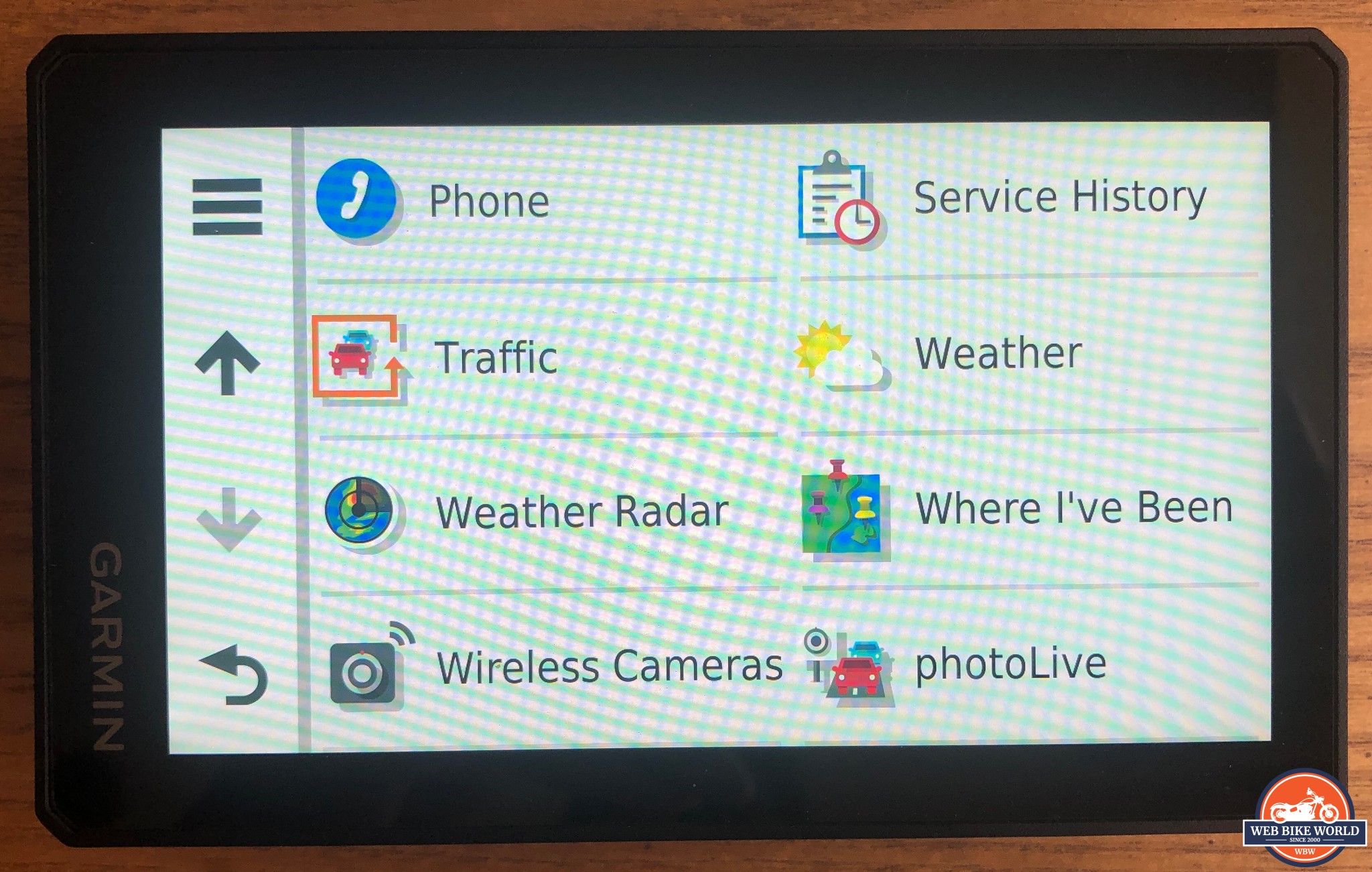 Verdict
The Garmin zūmo XT is a superb SatNav that offers so many features that will keep you informed throughout our journey.
I would say that you do need to take the time to understand the features and functions of the SatNav before your first major trip. A great way of doing this is by using the zūmo XT for local trips beforehand and finding out what works for you.
In my opinion, great value for money and a sound investment 🙂
Pros
A glove-friendly touch screen in all conditions
A huge 5.5" display screen
Robust SatNav that is water resistant
Adventurous routing is a free feature which is included
Cons
Worldwide maps are not pre loaded
The need to manually change the units miles/Kilometres when changing maps
Doesn't come in a case, I got one myself to keep the zūmo XT safe
Important Links / Where to Buy