Inventors are constantly pumping out interesting gadgets and some of them could be very handy for motorcycle riders.
Here are just a few of the wackiest, but handy gadgets which could suit riders.
1: The Breva Génie 03 wristwatch includes a pop-up mechanical speedo which could be handy in case your speedo stops working or you want to check your speedo's accuracy. Of course, you can also get smartphone apps that do the same thing, but it's not as much fun as this.
Press the stud at 2 o'clock and the speedometer pops up 6mm from the dial, exposing three titanium-alloy Robinson cups. Like a tiny anemometer, these catch the wind and spin the 45-component mechanism to give a velocity reading.
However, it will set you back a little more than a smartphone app – try $US56,800! To be fair, the analogue watch has a 230 component, 34-jewel proprietary mechanical automatic movement and is sealed in a titanium G5 case encased in sapphire crystals.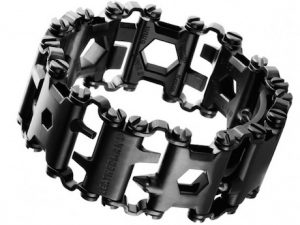 2: Most riders have a Leatherman in their belt or tank bag for roadside repairs. Now the Leatherman Tread comes as a stainless steel bracelet with 25 tools, including various screwdrivers, a cutting hook, hex drives, box wrenches, and a carbide glass breaker.
The clasp also incorporates a bottle opener for the end of the day's bench racing. It will be available mid-2015 for US$150 to $200. An upmarket version will also include a Swiss watch. See the video below.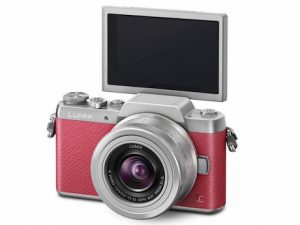 3: Capturing shots of you and your bike at some scenic lookout is now easier with the Panasonic GF7. It's a mirrorless camera which is not easily damaged by constant motorcycle vibration.
The GF7 has interchangeable lenses for high-quality shooting and a 180-degree tilting touchscreen with hands-free selfie shooting capability. It even has picture effects that make Fat Boys look like Slims! It costs US$600 with a 12-32-mm zoom lens.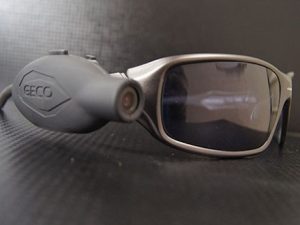 4: Forget about the legality of a GoPro stuck to your helmet – try the tiny Geco Mark II action cam which attaches to sunglasses. At 60 x 12 30mm and 20 grams, the Geco Mark II is among the smallest HD action cams on the market.
Strapped on your sunglasses or goggles with the supplied elastic straps, it will film your ride at eye level through a 100-degree lens. It will be available later this year for $US200 with a waterproof case, 8GB microSD card and charging hardware.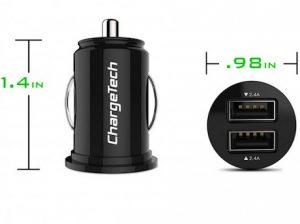 5: ChargeAll's ChargeTech is a convenient adapter that promises to charge your electronic gadgets – Bluetooth headsets, GPS, smartphone, etc – almost twice as fast as the supplied chargers. It's compact which is great on a bike and allows you to power up two devices at once. It comes in AC outlet and 12V variants and costs about $US19.