This electric bike from Fuller Moto features transparent wheels, a super-slim body and 3D-printed titanium parts, but it has a century-old body design.
As LA bike designer Roland Sands says, electric bikes don't have the constraints of traditional motorcycles (engines, petrol tank, exhaust pipe), so they can be quite revolutionary in design.
The Fuller 2029 Majestic certainly is revolutionary even if it is based on the French 1929 Majestic with similar sleek body and hub steering.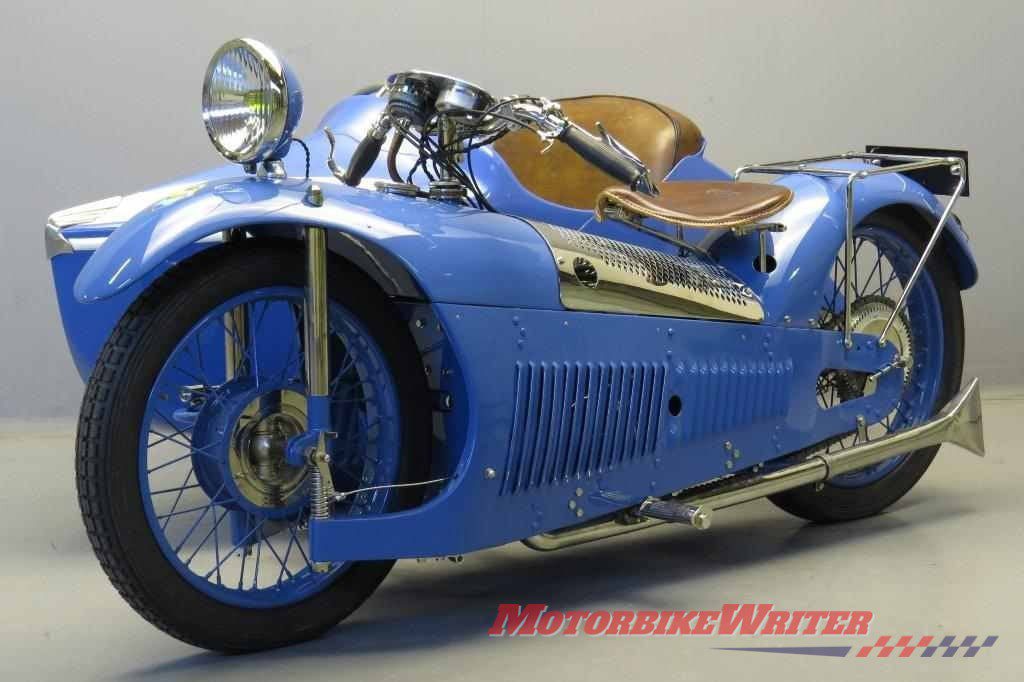 Incidentally, a 1930 Majestic outfit will be a highlight of a special exhibition in Brisbane's Gallery of Modern Art (GOMA) later this year.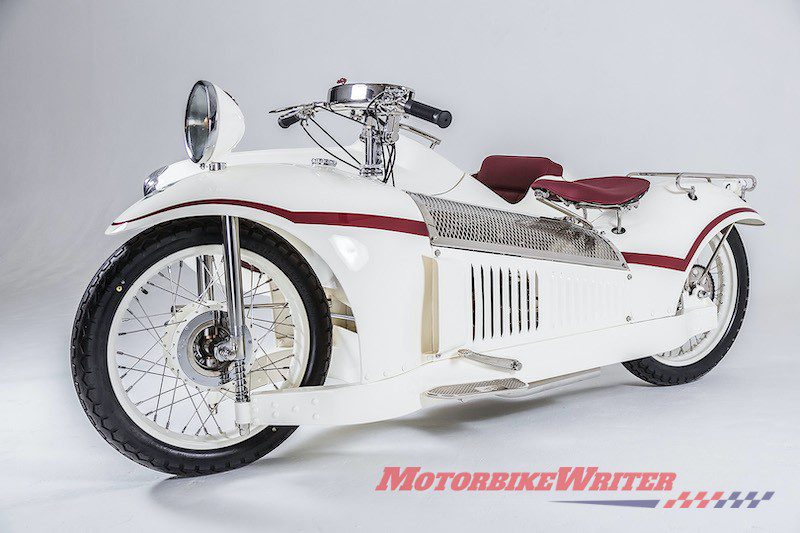 The Motorcycle: Design: Art, Desire exhibit will be a "one-off, world exclusive" at GOMA from 28 November 2020 to 26 April 2021.
Fuller Majestic 2029
Like the 1930 Majestic, the only place you will be able to see the Majestic 2029 is in a museum as it was commissioned by the Haas Moto Museum and Sculpture Gallery.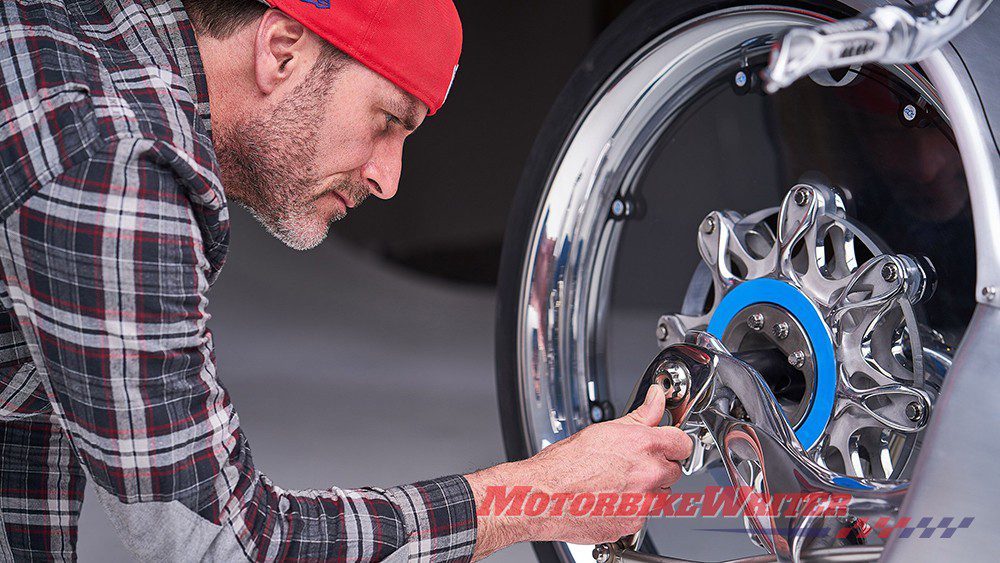 Designer Bryan Fuller has put a lot more 2029 than 1929 into his electric bike including a Zero Motorcycles FXS electric drivetrain, 3D-printed titanium parts, CNC machining and transparent polycarbonate 23-inch wheels.
He also inverted the FXS chassis and repositioned the batteries.
"I was inspired by 3-D printing, allowing my creativity to run wild and create organic shapes that are nearly unmakeable by traditional means," Fuller told Robb Report. 
"With no limits to design, I was able to create something unique that could only exist in the space between craft and the innovation of technology."
The Zero FXS pumps out 34kW of power, 106Nm of torque, has a top speed of 137km/h and 161km of range.
There are no tech specs yet on the Majestic 2029, but it should be a lot more than the 1929 version with a meagre 10kW of power and top speed of 90km/h.
Fuller Majestic 2029 gallery