Full-face helmets offer the best protection, most secure fit, and highest level of comfort you're going to find.
While full-faced helmets aren't for everyone, they do provide the best protection out there, which should be your first priority. They can also look totally badass and give you some anonymity on the road.
1. Shoei RF-1200 Helmet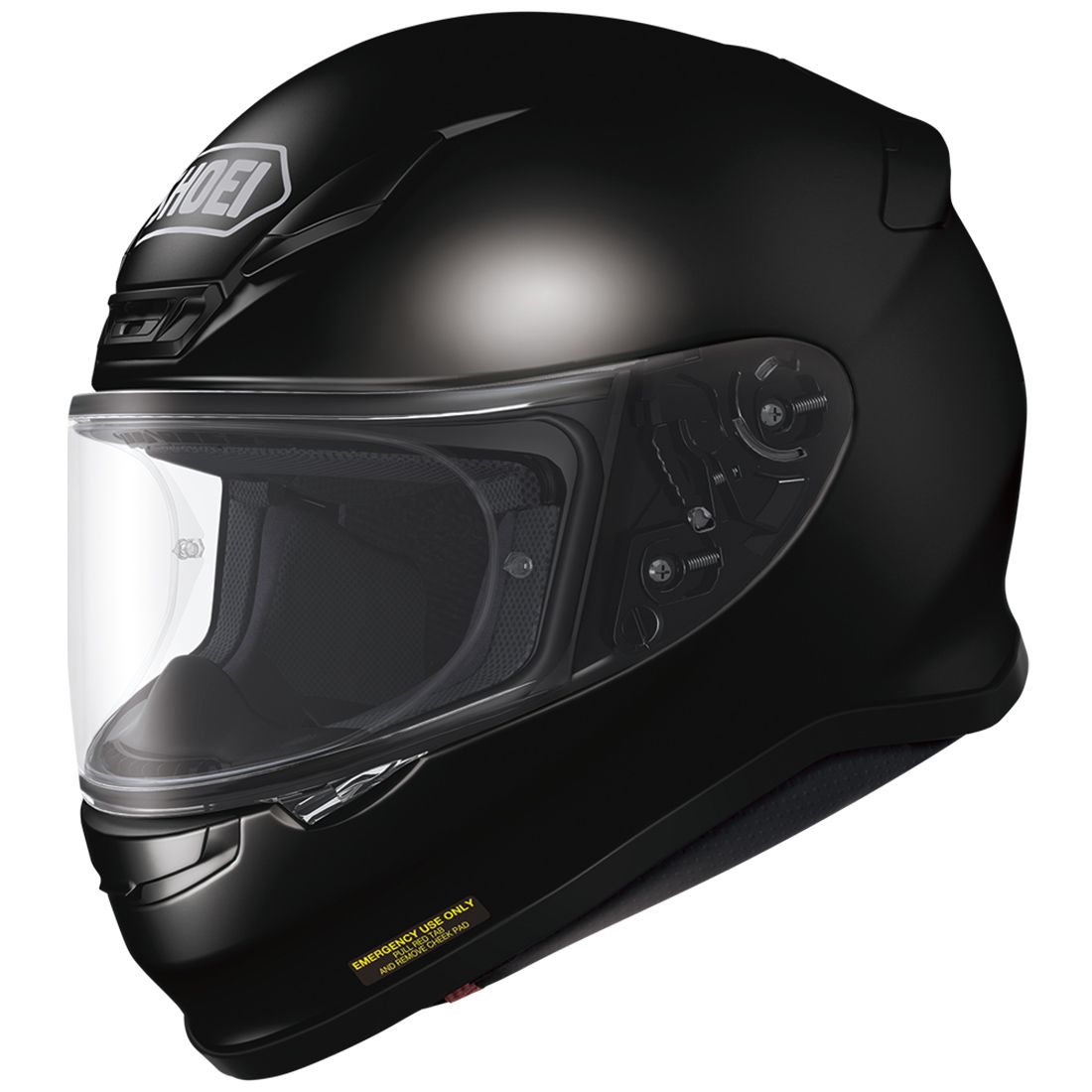 The Shoei RF-1200 helmet is the replacement for the Shoei RF-1100 that was extremely popular. It's an improvement on the RF-1100 in many ways. It's lighter, smaller, quieter, and just as safe if not safer than the helmet it replaces. It's a high-end option for sport riders, and one of the best full-face helmets you can buy.
2. Icon Alliance Overlord Helmet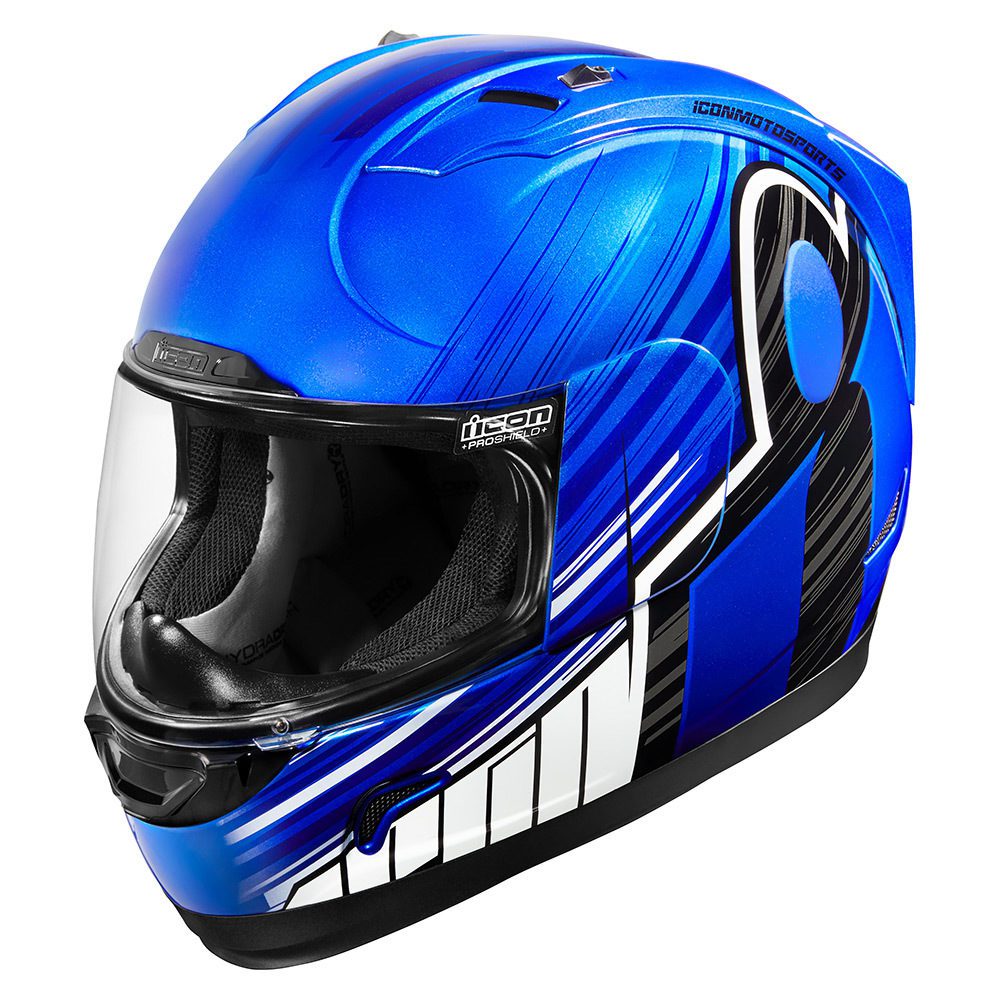 The Icon Alliance helmet offers quality protection and some higher-end features at a lightweight for the price. With that said, it's not as light or as small as some of the higher priced helmets. Despite this, you get a lot of features for your money, like plenty of venting, a comfortable and removable interior, and plenty of protection – thanks to an injection molded polycarbonate shell.
3. Bell Qualifier Helmet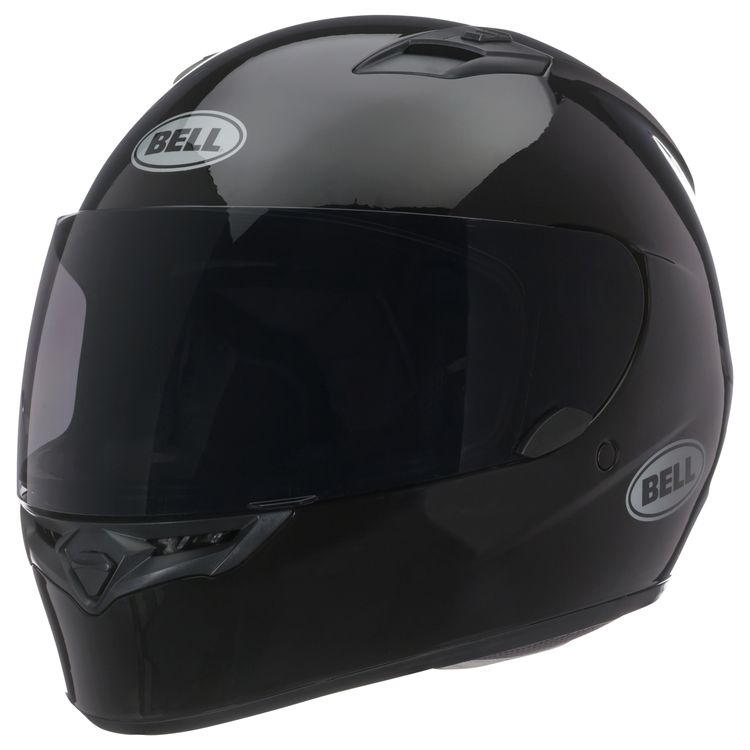 The Bell Qualifier helmet offers modern features at a very reasonable price. It's full of vents and offers one of the best visors at its modest price point. while it's not the safest helmet you can buy it is still a safe lid thanks to the Multi-directional impact protection system (MIPS) liner.
4. Shoei GT-Air Pendulum Helmet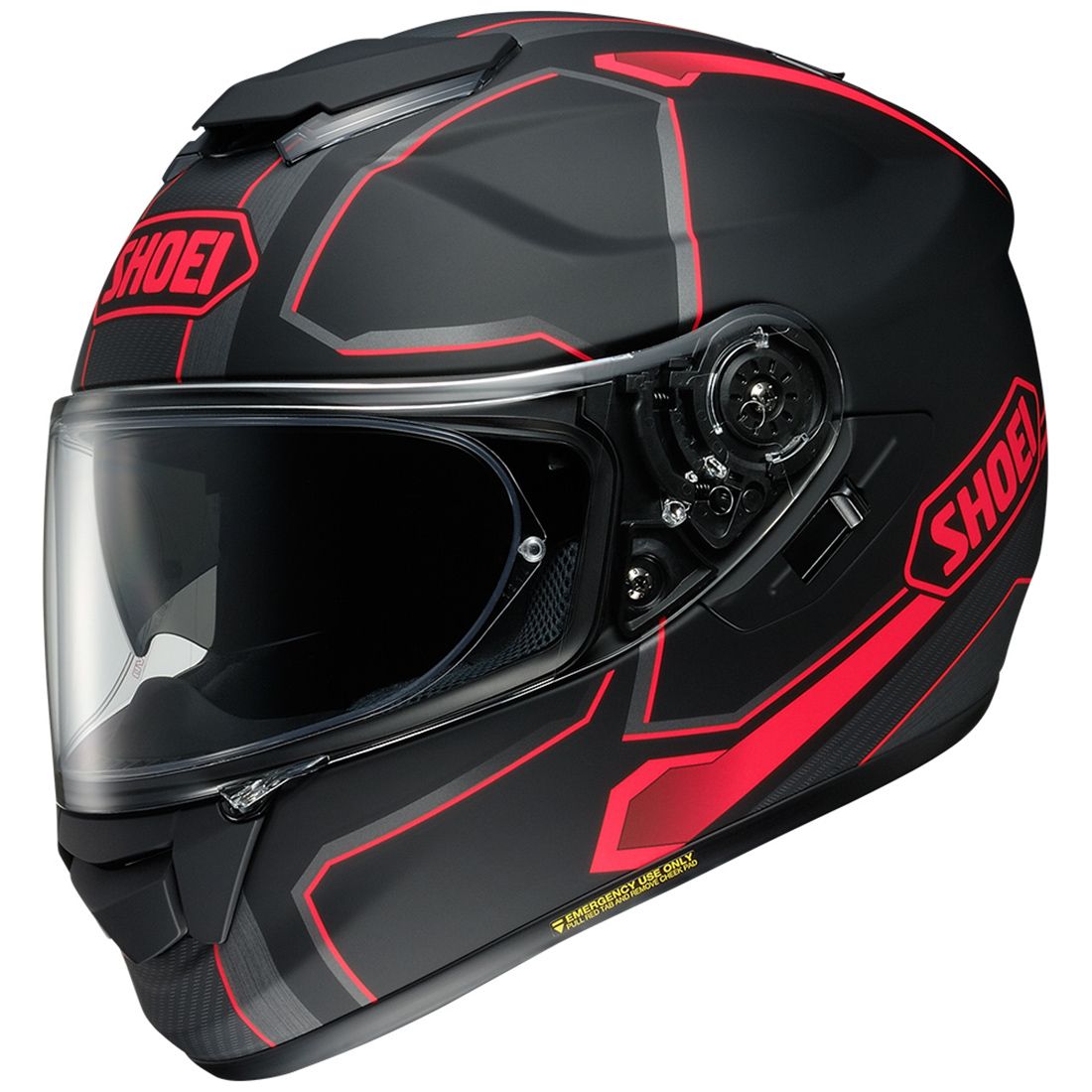 The Shoei GT-Air helmet is another great option from its quality manufacturer. While it is pricey, the helmet offers great ventilation, is lightweight, keeps things quiet on your ride, and looks better than most other buckets on the market. It's also quite comfortable, which is important for any helmet.
5. Scorpion EXO-R420 Helmet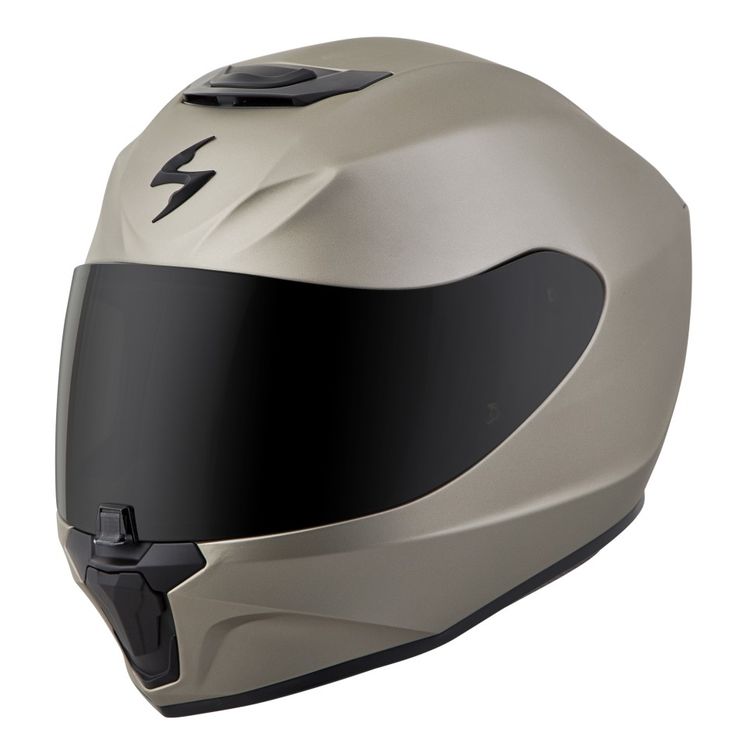 The Scorpion EXO-R420 helmet blends good build quality and high safety standards with a comfortable fit and an affordable price to make a quality full-face helmet. It's not the lightest or the sleekest available, but it offers a lot for its modest price tag.
6. Arai Signet-X Helmet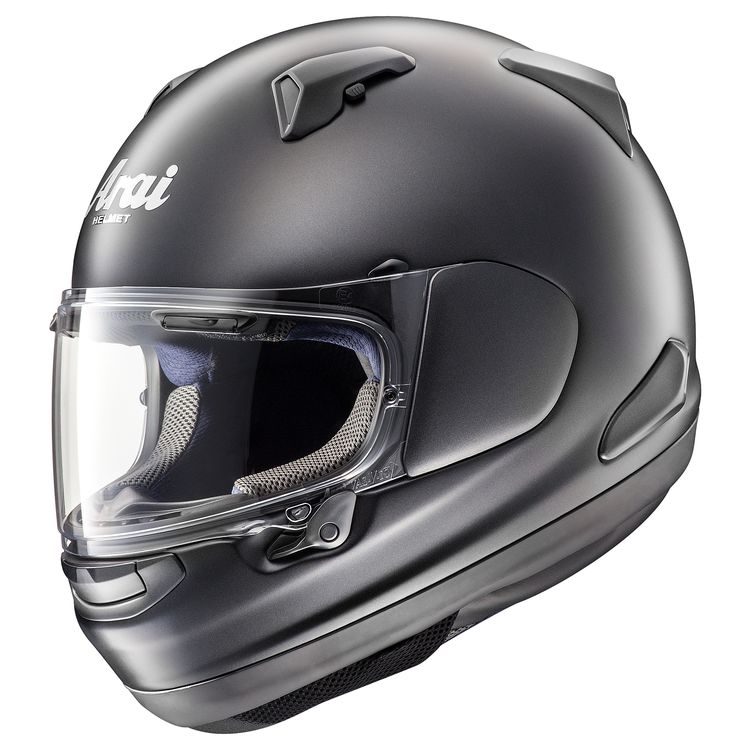 Arai is known for building quality helmets and the Signet-X is no exception. The helmet is designed specifically for long oval head shapes and provides plenty of vents and protection to riders who can wear the fit.
7. Arai Defiant-X Helmet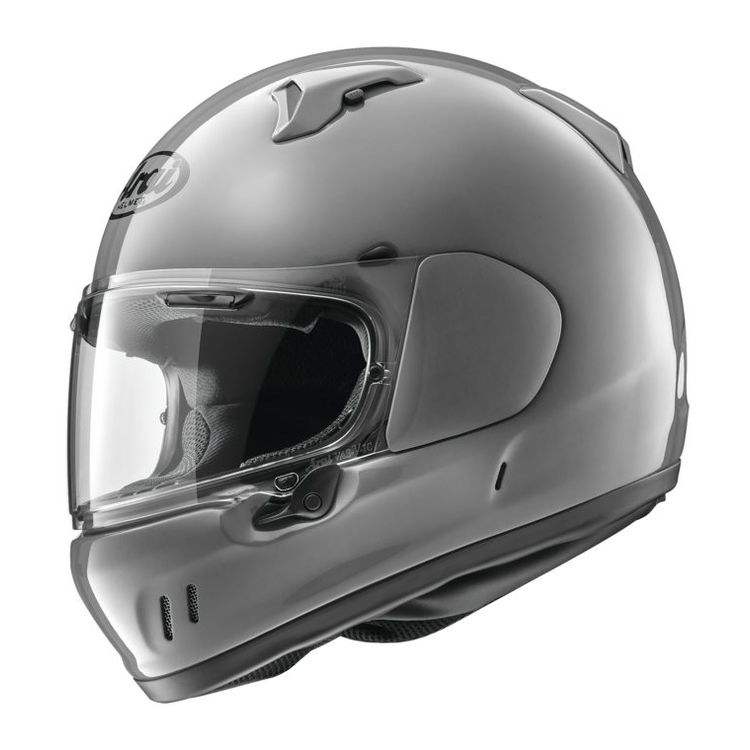 Another Arai helmet worth considering is the Arai Defiant-X helmet. While it costs a pretty penny, the helmet is worth it in most respects with a high level of safety, high build quality, attractive styling, and comfortable to boot.
8. HJC RPHA 70 ST Helmet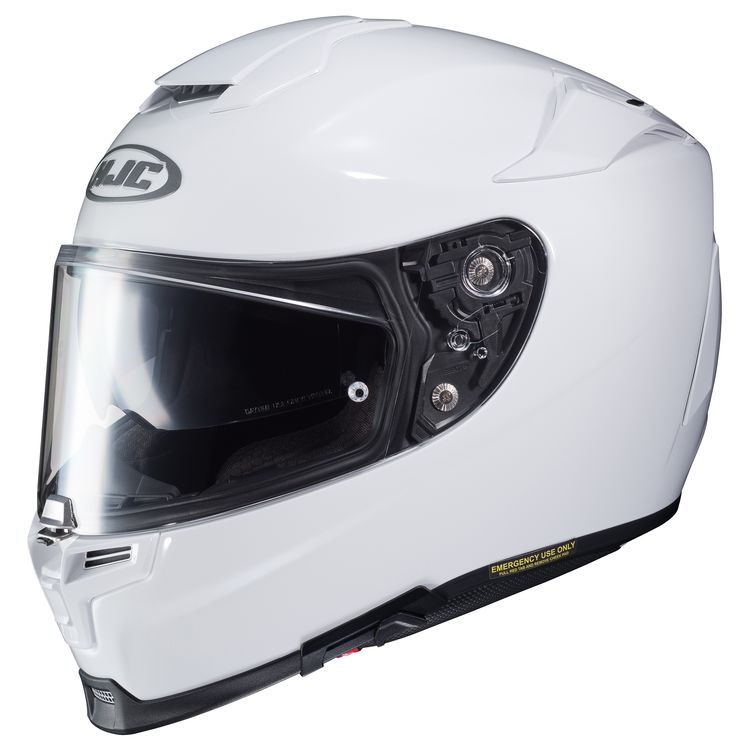 The RPHA 70 ST from HJC is, as you might have guessed a sport touring helmet that offers plenty of benefits and places itself among premium full-face helmet options. It's lightweight and full of good features like the included anti-fog insert and quality venting system.
9. AGV Pista GP R Helmet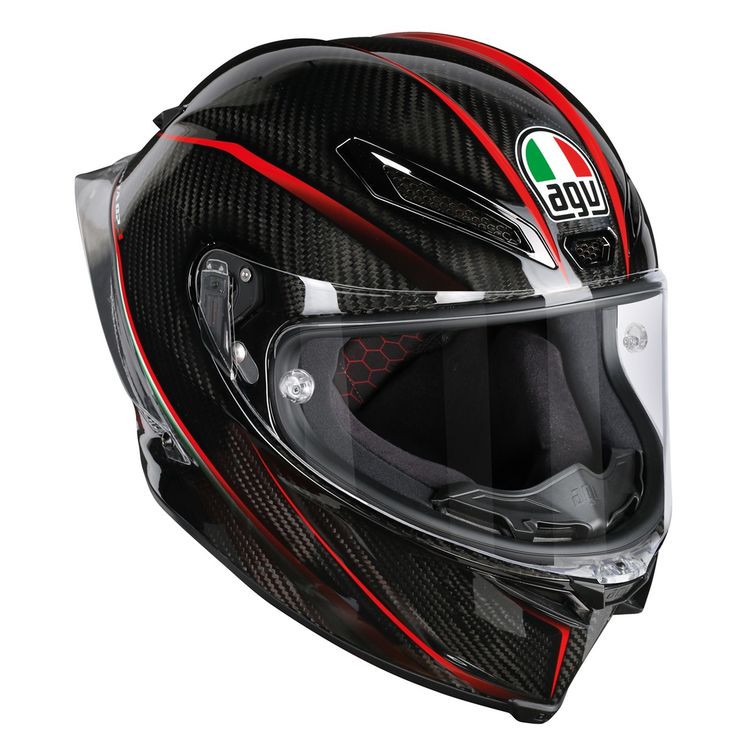 If you want the most advanced sport helmet around designed for the racetrack, the AGV Pista GP R is the helmet for you. It offers superb comfort and protection, some of the best airflow on the market, and one of the ugliest shells around.
10. AGV Veloce S Helmet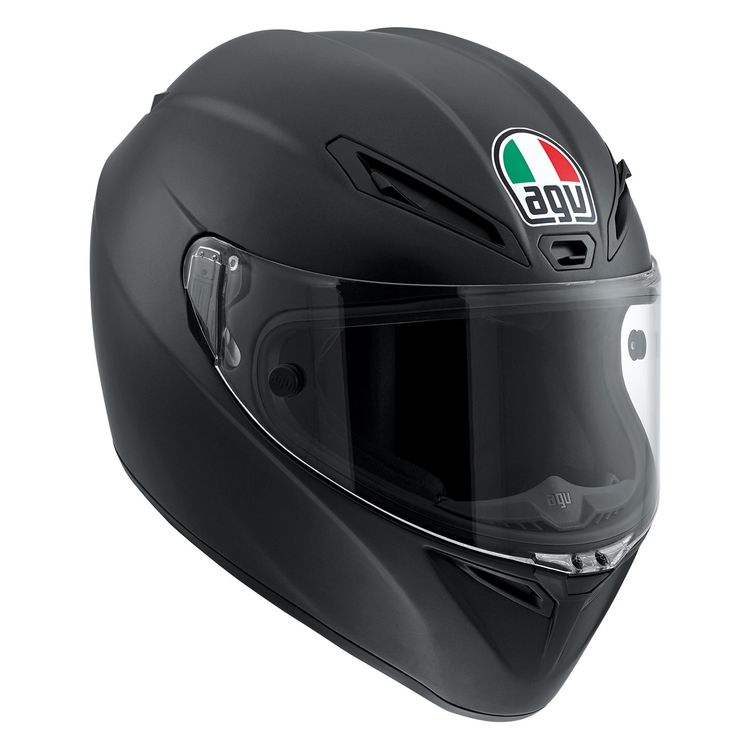 The AGV Veloce S Helmet replaces the GT Veloce and offers much of the same but with some improvements. It's super lightweight, well-ventilated, and provides a wide range of vision allowing you to easily avoid obstacles on the road. It's extremely safe, though a little pricey
11. Arai Quantum-X Helmet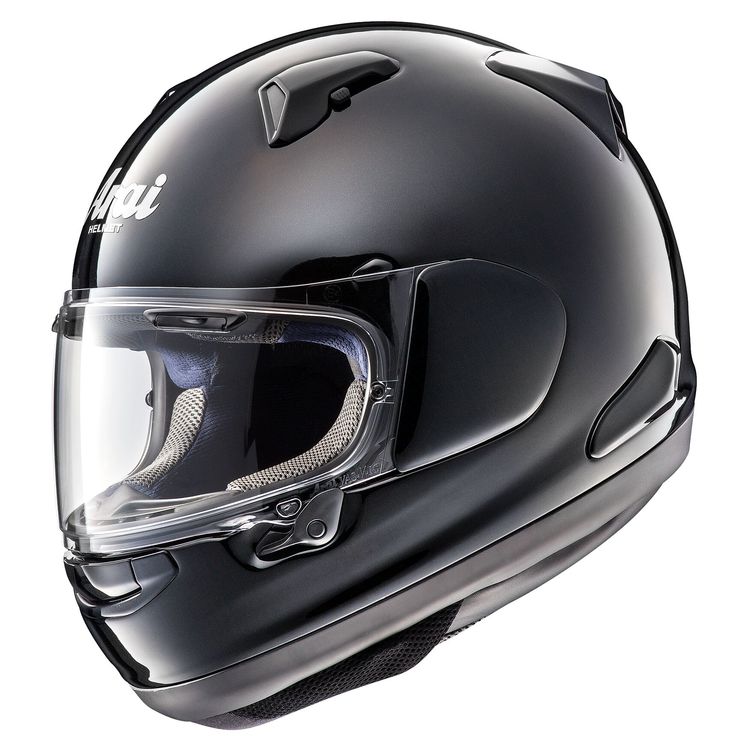 The Arai Quantum-X helmet is an excellent choice for anyone with a head that falls into the round oval category. It offers supreme protection, good ventilation, and a high level of comfort. Its main downside is its price and the fact that it's really only comfortable if you have a round-shaped noggin.
12. Bell Moto-3 Helmet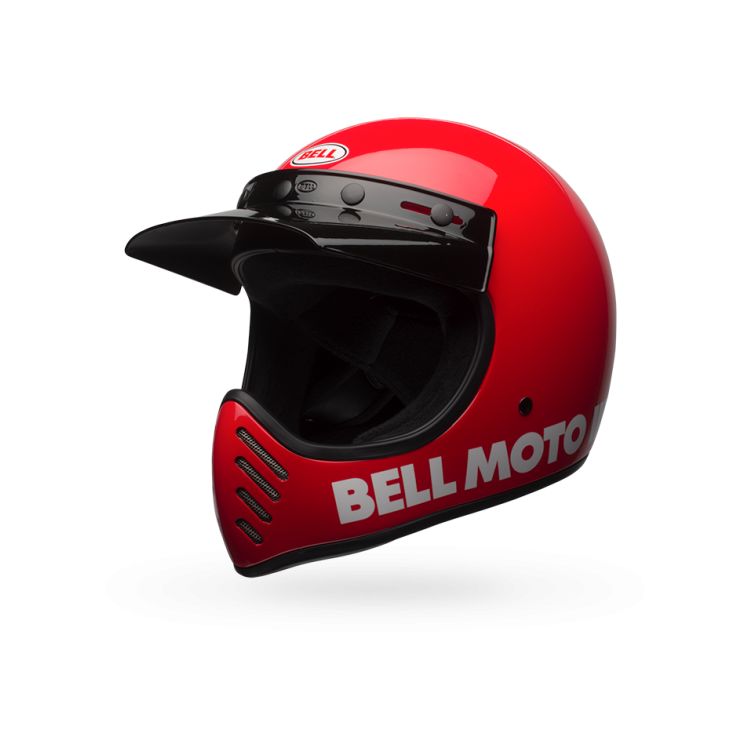 With a cool retro look, the Bell Moto-3 is a unique helmet that offers modern protection and amenities with an old-school look. It offers a small shell size and is lightweight, making it a go-to choice for many people. However, it lacks some of the amenities other helmets have.
13. HJC RPHA 11 Pro Helmet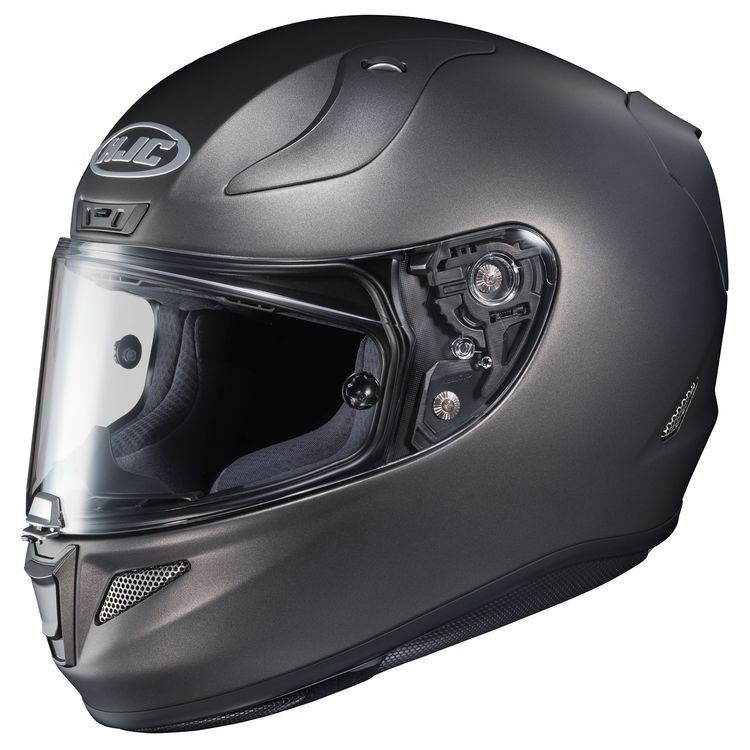 The HJC RPHA 11 Pro helmet is a great bucket for sportbike riders. It offers a style and comfort with some minor upgrades over the RPHA 10 that it replaces. The RPHA 11 is a lighter and updated, offering a wider range of vision.
14. Biltwell Gringo S Helmet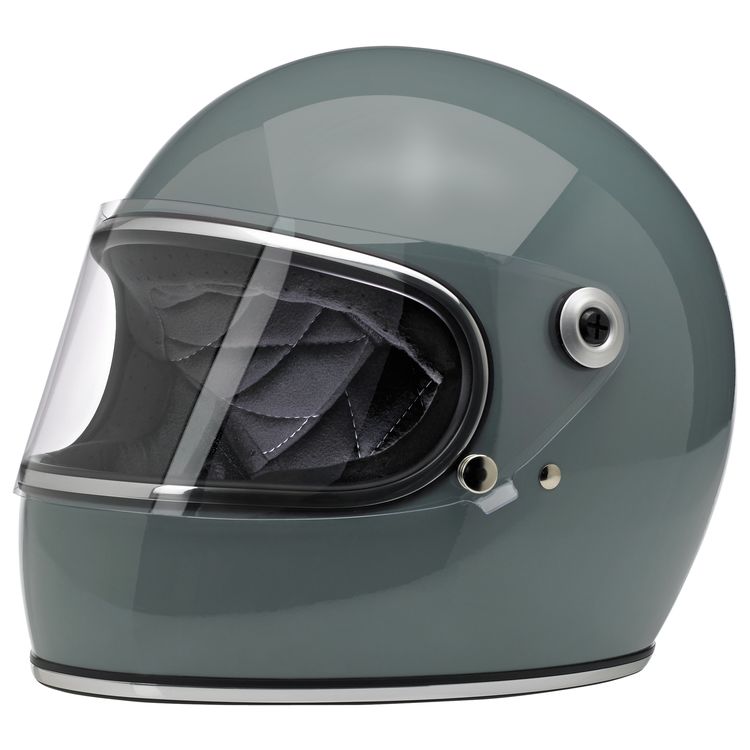 The Biltwell Gringo S brings the retro styling of the original Gringo but with an added visor for additional comfort. This helmet isn't fancy, but it is a good value, offering style and a good amount of substance for its relatively modest price tag.
15. Icon Airmada Helmet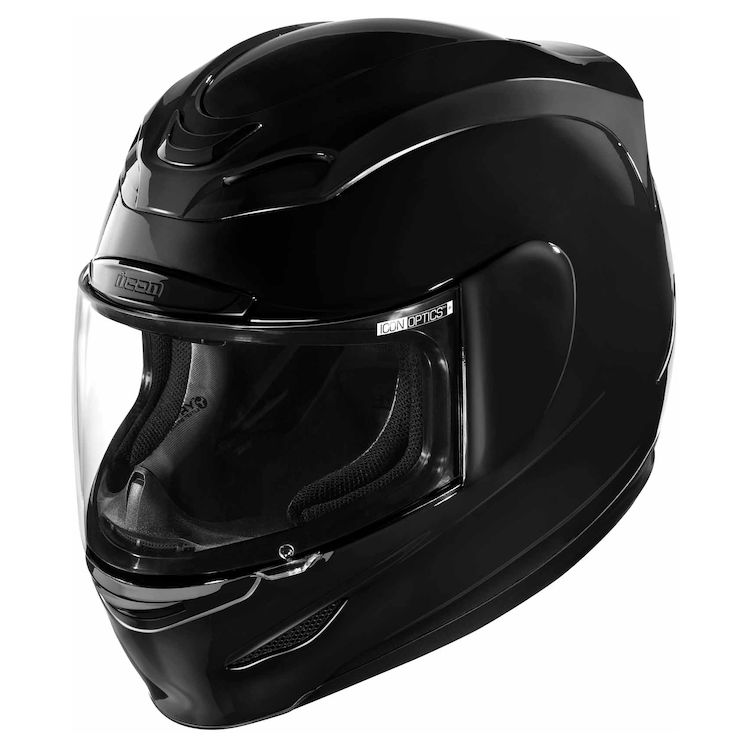 The Airmada takes what the Icon Alliance is and tweaks it a little to make a unique and more performance-oriented helmet that is still affordable for most riders. It's lightweight, modern, well-vented, and offers plenty of sizes and fitments to make it fit you.
16. Sena Momentum INC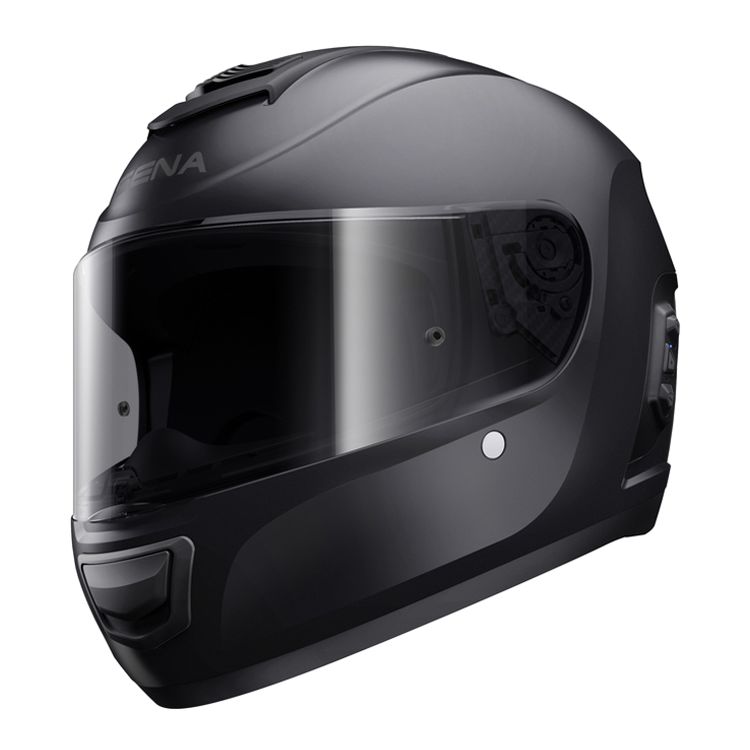 The Sena Momentum INC takes the regular Momentum helmet and adds a new level of technology to it. While the helmet itself isn't the best out there, no other manufacturer has noise canceling technology like this. If you want high tech, this is it.
17. Arai DT-X Helmet
The DT-X is another great option from Arai. This intermediate oval fit is a good fit for many people and the quality of the helmet is basically unparalleled. It offers good visibility, comfy interior, and some of the best ratings you can get.
18. Icon Airflight Helmet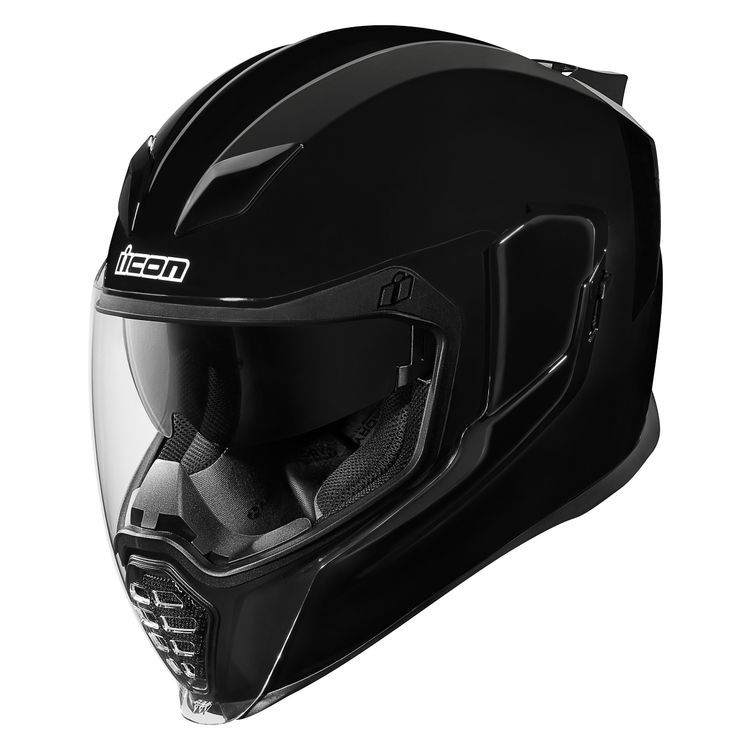 If you're looking to make a style statement, the Icon Ariflight helmet is the way to go. It looks downright badass and aggressive. While the styling might not be for everyone, the Airflight has features everyone can like including good safety ratings, plenty of venting, and a built-in sun visor.
19. Scorpion EXO T1200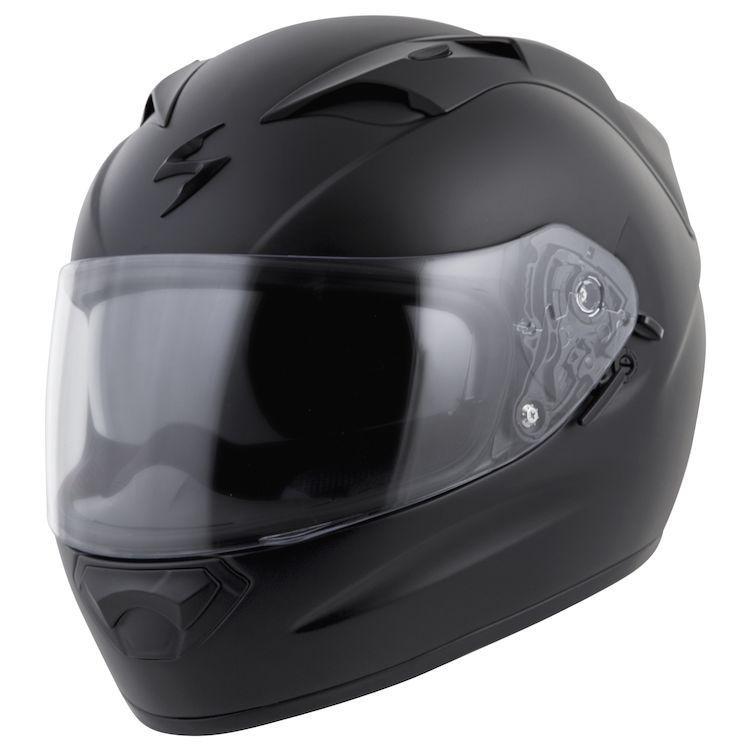 The Scorpion EXO T1200 is an excellent helmet for the money. It offers good features and safety at a moderate price. The adjustable AirFit system makes getting the fit perfect is easy, and the retractable sun visor helps keep you from getting blinded. It's just a good helmet overall.
20. Nexx XT1 Helmet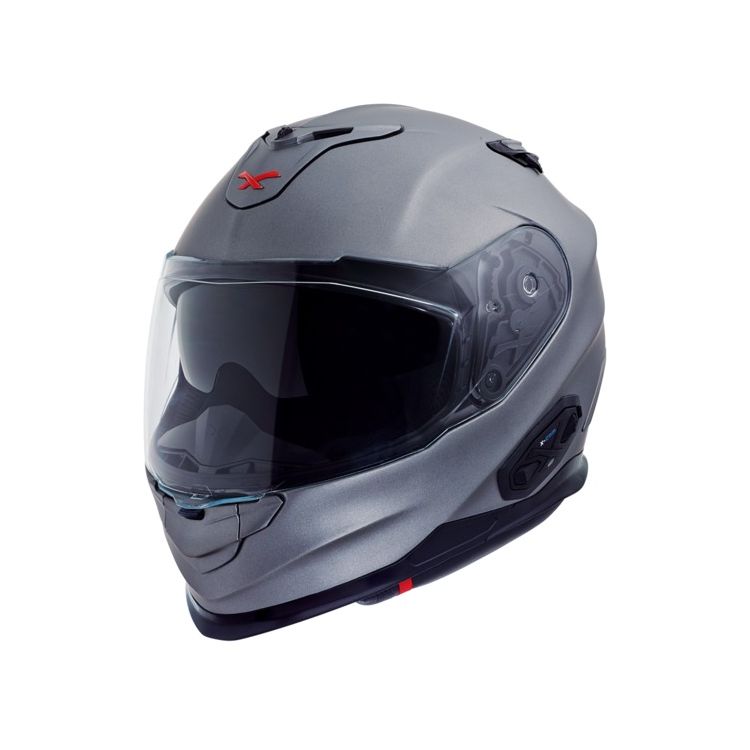 If you're looking for something with over-the-top aggressive style and the features to back it up, the Nexx XT1 Helmet is a good choice. The model offers premium features like a lightweight, sweat-wicking interior, and it offers a wide field of vision.