If you are frustrated with finding somewhere to safely rest your helmet the "Y" shaped Spanish Frog portable helmet support could be the answer.
Inventor Luis de Arquer says the 70 x 80mm polyurethane Frog comes in two models that you either carry in your pocket or stick to the top of your helmet with a 3M adhesive strip.
They come in multiple colours, some with motorcycle manufacturer logos, and cost €20 (about $A35) each or half price if you support their Kickstarter campaign.
They claim it will ship to early supporters in January and others in February.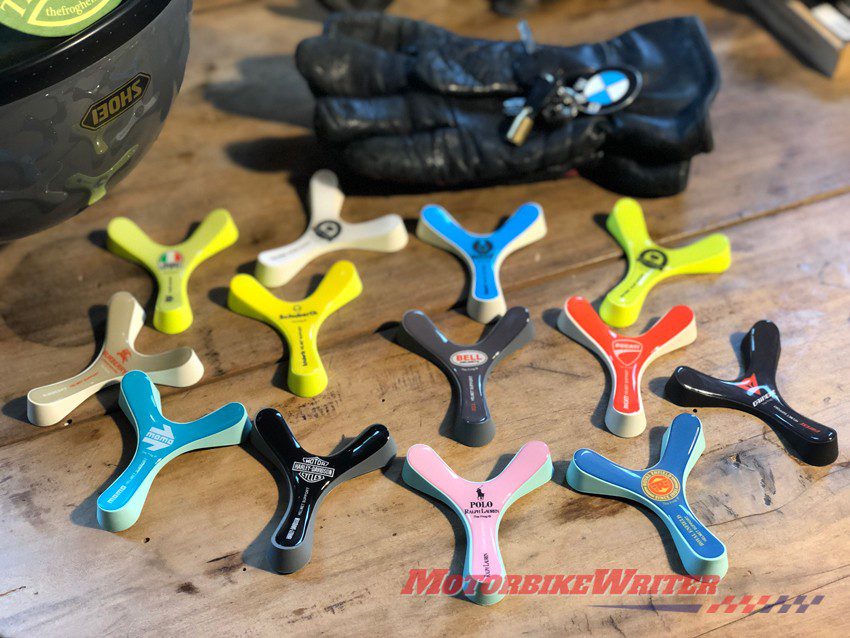 How the Frog works
The Frog supports the helmet in an upside down position without scratching the surface.
As Luis says, you can then put your gloves, phone, glasses and keys inside your helmet for handy storage.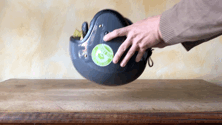 We wonder whether the Aussie police would be upset by sticking it to your helmet as they have fined riders for sticking action cameras to their helmet before, cleaning it makes the helmet non-compliant.
If that's a concern to you, try the portable pocket device.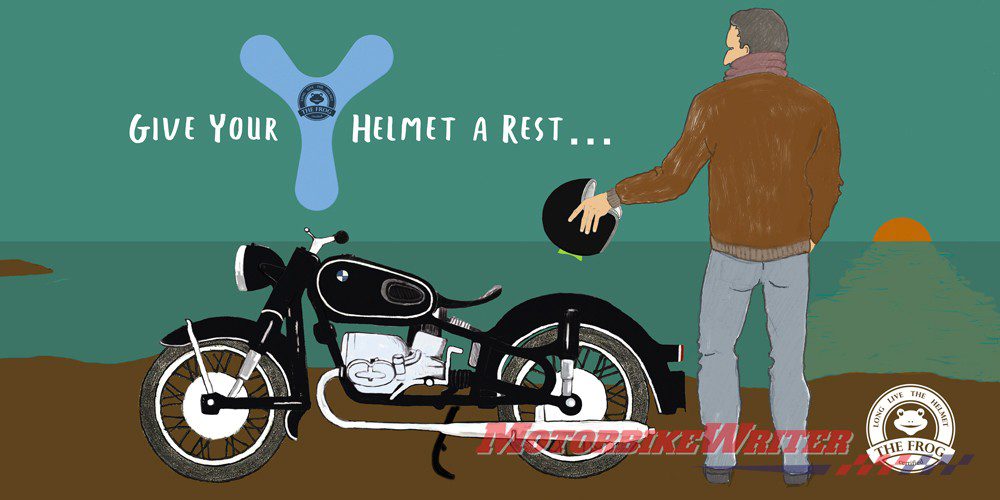 The miniature tripod device won a A'Design Award for its usefulness and ease of use.
It is based on the Euclid Tripod Axiom which means only three points are required to define a flat plane.
Luis says it is stable enough to secure your helmet, but we wonder whether it would withstand a rickety cafe table or someone bumping into your bike with the helmet on the seat or tank.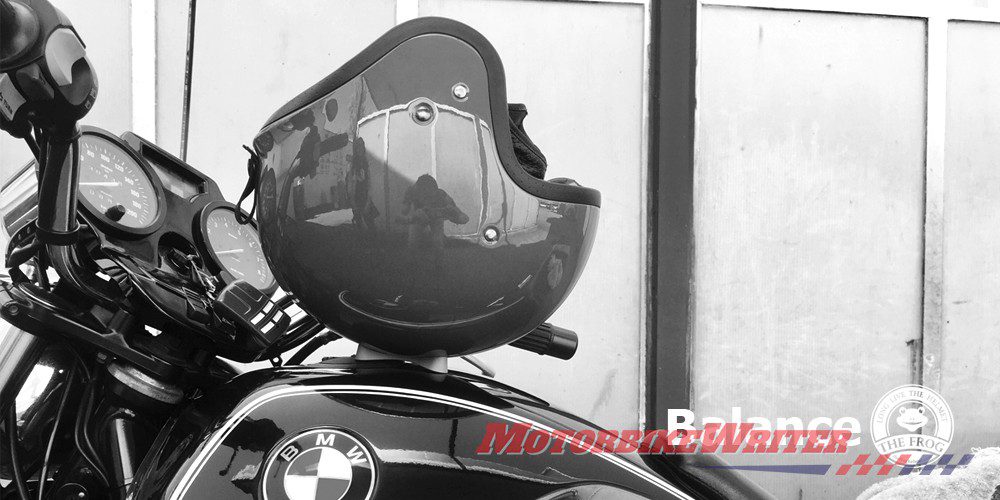 If it does work, it would be a handy little device as it can be difficult finding somewhere safe and convenient to hang your helmet on a motorcycle.
By the way, if you are wondering why a Y-shaped item with three legs is named the Frog, it is apparently named after the Brazilan Brachycephalus tridactylus frog which is the only frog in the world with three toes.