Somewhere on the Great Ocean Road in the middle of the 2006 winter, the idea for the Freedom Riders network was born to protect riders' rights.
"Four blokes who had never crossed paths before were about to embark on an idea that would soon spread across Australia compelling riders to join the cause and defend our Freedom," says spokesman Dale Maggs.
Now Freedom Riders has more than 4000 followers – and growing – around Australia as more and more government authorities clamp down on our riding freedoms.
Freedom Riders primarily rode for charity and political causes concerning motorcyclists but now has a broader meaning and Facebook network.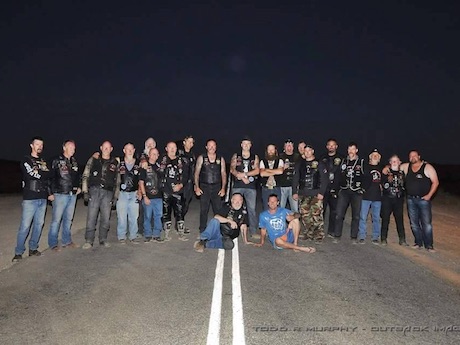 "During our establishment we were finding, not only were those who enjoyed doing the miles, but also those who possessed characteristics or individual talents that we could collectively utilise in our endeavour to organise events," Dale says.
One of those events was last December's high-profile national ride to the steps of Parliament House, Canberra, to protest the continuing dwindling of riders' rights.
About 1000 riders from all states took part, coming from as far as North Queensland and Broome.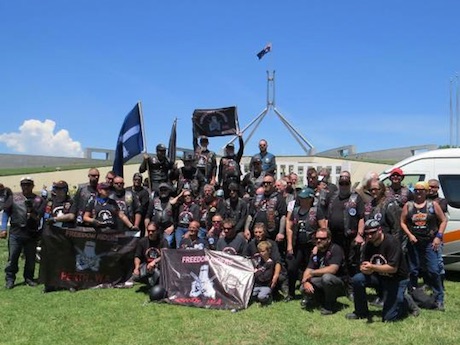 But the face of Freedom Riders is now changing, says Dale.
"After many successful rallies across the country, Freedom Riders decided to move away from the political side of things as such and instead direct our focus on planning themed events to create a broad positive physical social network and most importantly getting riders back out on the road after all the scaremongering by our political leaders," he says.
One of those was the successful No Man's Land Mad Max Run in March, 2015, to Silverton in outback NSW where the first Mad Max movies were filmed. It was organised by Freedom Riders Victoria.
More adventurous themed rides like that are on the drawing board.
"Our aspiration is to one day have enough riders and associates hooked into the network to form a voice so not only riders but people who share the same ideas can be heard and their ideas are acted upon for the benefit of us all," he says.
The Freedom Riders network has think-tanks for planning events, political speakers, media advisors, mechanics, navigators, etc.
Freedom Riders also hosts a lot of social events and does a lot of charity work, mainly raising money for cystic fibrosis funds.
Dale says all members are subject to a "strict code of conduct".
"Each of our associate members usually spends up to 12 months riding with us before becoming a full member," he says.
And yes women can apply to be a Freedom Rider!
"We are not a club, but an association. We don't live in each other's pockets but we expect a full member to attend a minimum of three rides a year," he says.
Freedom Riders has state divisions across Australia, giving members the opportunity to join others on their journeys around the country.