Free event insurance is being offered to riders and other motoring enthusiasts organising a group ride, motoring show, swap meet, poker run, rally or other motor-oriented event.
The Australian Motorcyclist Association and the Australian Motorists Association have developed a joint program to offer the free insurance to registered members – and it's even free to join!
It covers any type of recreational motoring event, anywhere in Australia and includes events involving motorcycles, ATV, scooters, recreational vehicles, trikes, 4WDs, caravans, trailers, campervans and cars.  
AMA Clubs spokesman Daryl Petch says the joint venture began last month because "there wasn't enough representation for recreational riders".
One of their first programs is to offer the free insurance thanks to a partnership with the Aon Corporation, an international provider of risk-management services, insurance and reinsurance brokerage, and human capital consulting and outsourcing.
Daryl says there is now no need for people too fear the liability risks of organising a ride or event.
"Even bike riders with Facebook groups are a little fearful of organising a ride," he says. "They mostly go ahead and organise it and then ride in denial.
"Not only is our insurance free, but all the risk management, emergency management, policies and procedures are available through us."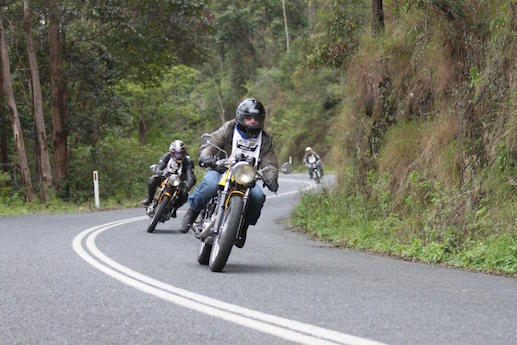 He says they will offer their free insurance first to approved riding and driving instructors with the necessary qualifications, but will be extending it to other AMA members.
Daryl, who is a driving and riding instructor, says he was motivated to organise the AMA after his children got their licences.
"When I was young I was able to ride out in the bush and around the paddock, but my kids haven't had that experience and it was frightening for me to see them get their licence and go straight out on the roads," he says.
"The AMA hopes to provide those types of opportunities. Ultimately our goal is to own land where members can share in the costs and clubs can lease them."
Daryl says the AMA will offer other services including timed motorcycle gymkhana events, toy runs, poker runs, training and even a national adventure riding series.
The AMA is run with the support of donations, sponsors and advertisers.
Motorbike Writer is the official preferred publication for the motorcycle section of the AMA Clubs website.