Stunt king Lukey Luke will stage a show at the free Motorcycle Riders' Expo in Melbourne in September to promote safety.
The event is staged by two local councils, motorcycle representative groups, police and transport authorities and will include information sessions, stalls with discount safety gear and the chance for riders to meet and question 2003 World Supersport champion and MotoGP winner Chris Vermeulen, and GP racer Kevin Magee.
Melton City Council Road Safety/Active Transport Officer Jan Webb says this will be their third expo, after successful events in 2010 and 2012 attracted about 200 riders. She says there is a desperate need for more safety information for riders.
"In recent years, the deaths of motorcycle riders has increased," she says. "TAC figures show that of the 249 people killed on Victoria's roads in 2014, 30 were riders and pillion passengers. This represented 12% of the road toll despite motorcycles only making up 3.4% of all vehicles registered with VicRoads."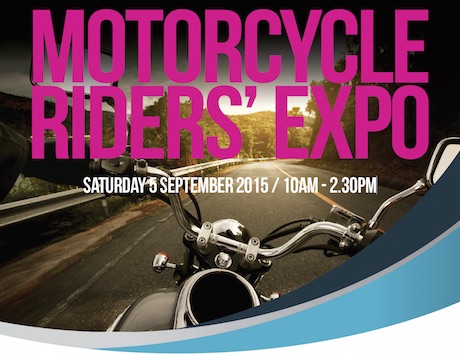 Jan says the Melton City Council is committed to road safety through their Road2Zero Road Safety Strategy and Action Plan and events such as the expo.
The event is free to spectators and exhibitors and is being held in partnership with neighbouring council Wyndham City Council  and RoadSafe Westgate.
"This event will be our biggest and best to date as we have attracted key motorcycle bodies such as Victorian Motorcycle Council, various Ulysses clubs, Motorcycling Victoria, California Superbike School / Phillip Island Ride days and the list goes on.  We are hoping to attract in excess of 400 participants."
The Motorcycle Riders' Expo will be held on September 5 from 10am-2.30pm at Tabcorp Park – 2 Ferris Road, Melton.
Victoria Police and transport authorities will be on hand to answer questions about road rules and the new lane filtering and licensing rules, while rider training experts will answer questions on skills.
Bookings for the event will be accepted until the day before. Earlybird bookings before August 5 have the opportunity to win a $400 Matt Jones Motorcycle voucher.
The event supports the Melbourne ToyRun who will have an exhibit at the event.