A former police who threw an object at a rider causing him to crash has been placed on a six-month good behaviour bond with no conviction recorded.
The incident occurred when NSW Senior Constable Brett Rossiter (pictured above) was performing random breath tests in Narwee, Sydney, on November 6, 2015.
When rider Paul Cook failed to stop, Brett threw an object at the rider who then crashed and suffered minor injuries.
The incident was recorded on dash cam and uploaded to YouTube but it has since been taken down.
You can now view this old report from Channel 7 which shows the incident.
Paul was charged with unlicensed riding and was suspended for two years.
He still wants to ride but says he will "do it the proper way this time".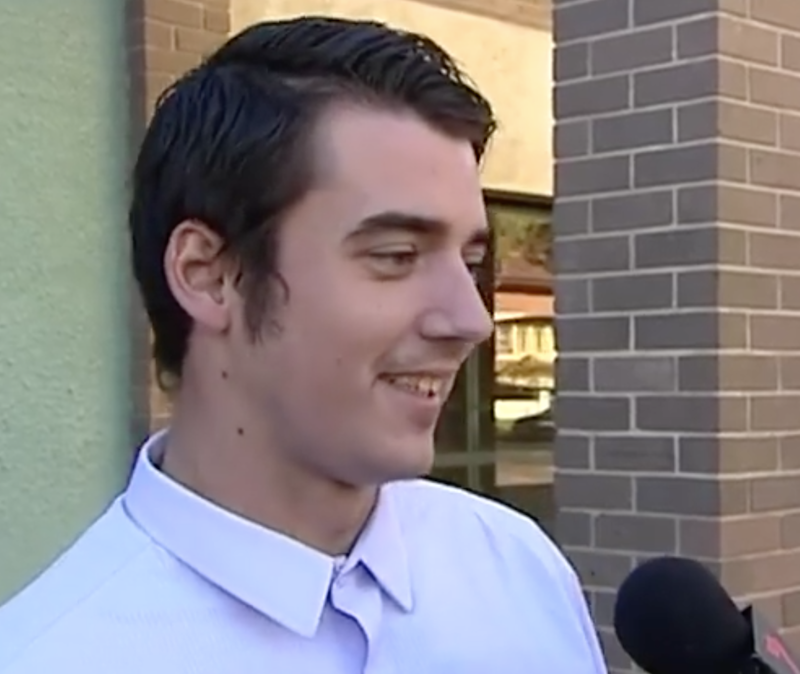 Brett, an officer for 16 years, has since resigned.
He said it was not intentional act as the object fell out of his hand.
NSW Police say there was no chase involved.
The charge of "intentionally throw object at vehicle / vessel – risk safety" has a maximum imprisonment for five years under the NSW Crimes Act.
The matter has been circulating in the courts since 2015.
It was this week resolved in the Downing Centre District Court with Brett receiving a six-month good behaviour bond.
What do you think of the outcome for Brett and Paul? Leave your comments below.