Awww, It's So Cute
I think Honda Grom's are super cool. I have a few friends with their Grom's kit out for stunts with custom bars, cages, exhausts, and the works. Although I have some personal experience with them though, Grom's and other mini-bikes are still quite a niche vehicle here in North America outside the enthusiast subsection. The same goes for small cars though, they're very popular in Europe but here in NA there are other options that typically garner most people's attention instead.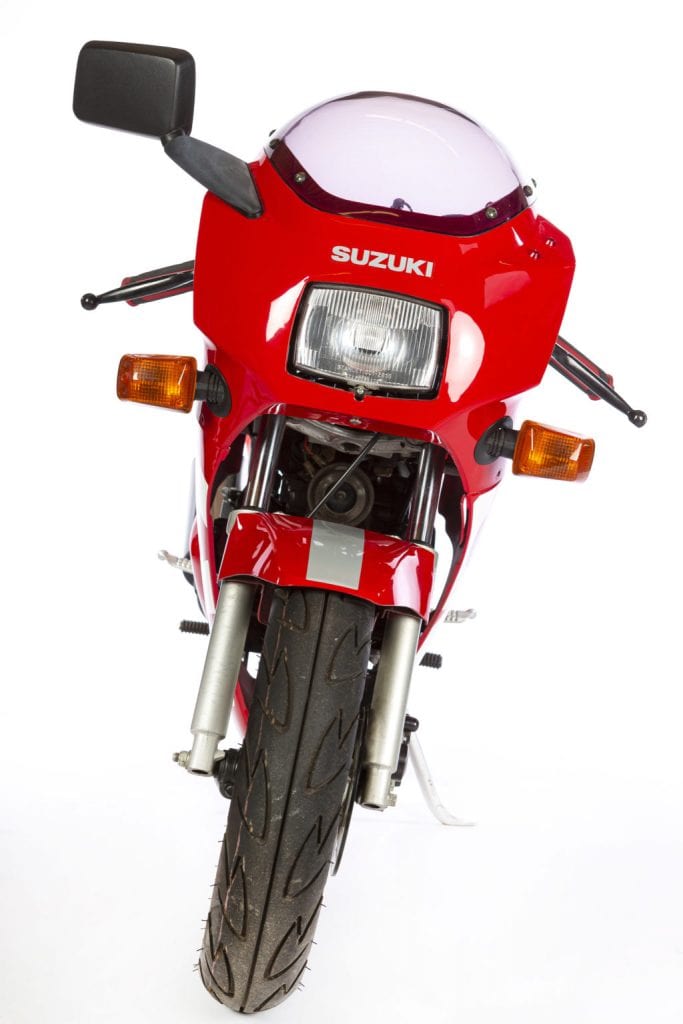 For those in the mini-bike camp, here is the crowned jewel awaiting your purchase. A rare 1986 Suzuki RB50 GAG. The motorcycle lived a very short life with only being manufactured for two years and seeing low sales, so you can bet this is the perfect bike to stow away in a corner and let collect value for the next few years (because it small and doesn't take up much space… funny, right?). Or ride the heck out of it, to each their own.
As you can see, the tiny bike was carefully modelled after its big brother, the 1986 Suzuki GSX-R750.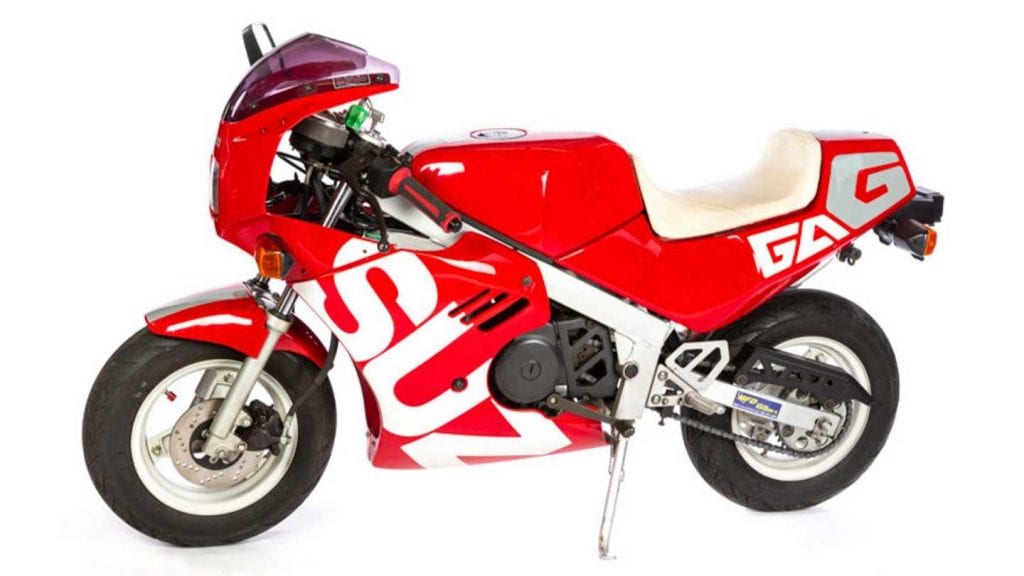 The bike has been appraised between $5,900-$7,100 USD and will be going up for auction at the Zoute Sale in on October 11th, in Belgium.
The motorcycle is so rare it's honestly difficult for me to find proper video footage to show you guys what the bike is like, but here's a great one from Youtuber 'memories created' taking it for a spin around the block.