Electric Motorcycles Don't Have to Look Futuristic
I can't deny that the future will likely come with a battery instead of a gas tank. This is true of cars and motorcycles. When that happens I will forever miss the sound and sensation that comes with an internal combustion engine. I won't reject electric power's merits, just gripe about the fact that a lot of electric bikes look weird.
Most of the new electric motorcycles look like something out of a sci-fi comic. Fly Free Smart Motorcycles takes electric tech and makes it look old school with its Smart Classic and Smart Desert motorcycles.
The Smart Classic features cafe racer aesthetics so well crafted that you almost forget the big black thing where the engine should be is a battery. The Smart Desert is more of the same but features a scrambler look and some off-road capability.
Old-School Meets Modern Tech
Founded in 2016 in Long Beach, California, the electric motorcycle manufacturer has managed to blend old-school design and styling with new tech. The bikes certainly aren't a technological revelation, featuring only a 3000w electric motor. They only have a top speed of 50 mph and a range of 50 miles. They're built primarily for urban, low-speed use.
The bikes do have some modern technology features, including LED lighting, round digital instrument display, LED graphics on the side of the bike, three drive modes (eco, city, and speed), USB charge port, smart key, and push-button start.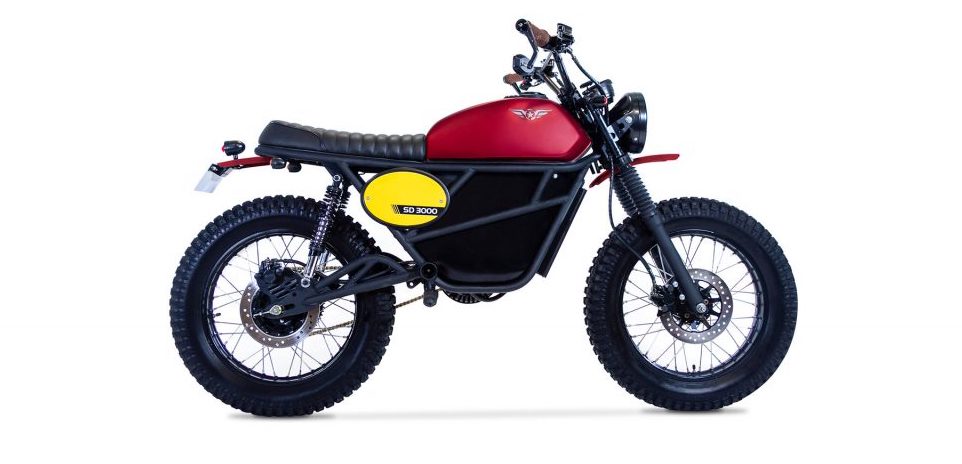 These bikes put most other electric motorcycles to shame from a styling standpoint. They look like much older models, and I like that. I don't want to ride a two-wheeled spaceship-looking thing. I just want a motorcycle. If electric is the future, this is the kind of styling I want to see more of.
The Smart Desert was released a few months ago, and it was followed by the Smart Classic cafe racer. Fly Free Smart Motorcycles is supposed to come out with another model, so there will be three bikes in the lineup.
As cool looking as these bikes are, they're not game changers. A 50-mile range and 50 mph top speed works for a grocery getter but not much else. With that said, other electric motorcycle manufacturers could learn something from the styling department at Fly Free Smart Motorcycles.