Flat track fun fun is coming to Australia with French brand YCF launching a new range called Sunday Motors.
YCF dirt bikes have been imported into Australia since 2014 by Lowry Australia.
Director Patrick Lowry has vast experience having previously worked with Paul Feeney, importing MV Agusta and Husqvarana for a number of years.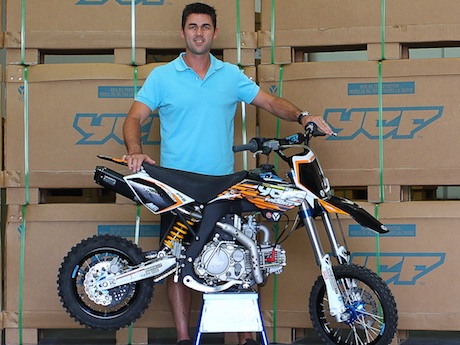 The Sunday Motors flat trackers will arrive in September, but pricing has not yet been confirmed.
They certainly won't be street-legal as, in true flat track tradition, they have no brakes!
But the diminutive machines look like great family fun for parents and kids alike.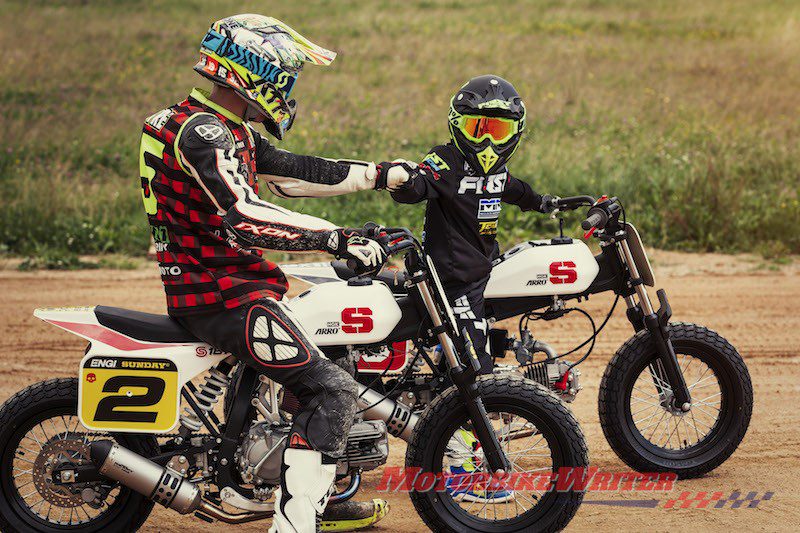 Patrick says the range consists of the 147cc and the 187cc single-cylinder models.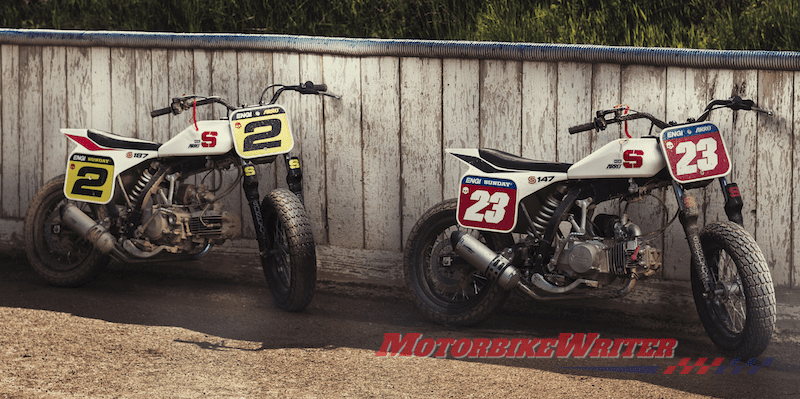 The Sunday Motors flat trackers would also be great fun in the Ellaspede Dust Hustle in September at the popular Mick Doohan Raceway in north Brisbane.
The current 20-bike YCF range of fun, pit and entry level dirt starts with an automatic, electric start 50cc bike from $2299 rideaway right up to a four-speed 190cc at $4999.
YCF has more than 65 dealers in Queensland, NSW and Victoria.