You rarely need reasons to go for a ride, but for some people it is almost impossible to get them on their bike when the rain is pelting down.
Sadly, they are missing out on a lot of fun and a great learning experience.
I used to be in the fair-weather-rider category until I paid for a non-refund training course. On the day, it poured!
It ended up being immense fun and turned around my riding skills.
I've since done two more riding courses in the rain by accident as well as a lot of riding in the rain by accident and on purpose, including motorcycle launches!
I set off in the pouring rain on my Ducati GT1000 to give a set of Dunlop Sportmax Alpha 14 tyres a test on wet roads. Click here for my review of the tyres.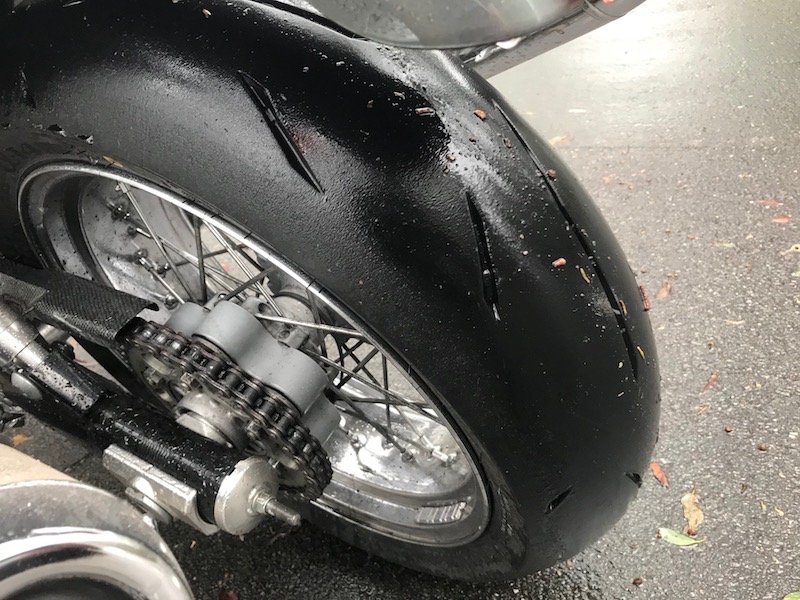 Riding in the rain is most enjoyable when you are suitably prepared with gear.
I selected a Veldt helmet which has excellent ventilation and anti-fog visor for great visibility, a Draggin Hydro suit, Harley-Davidson Admiral gauntlet weatherproof gloves and Stylmartin Legend RS boots.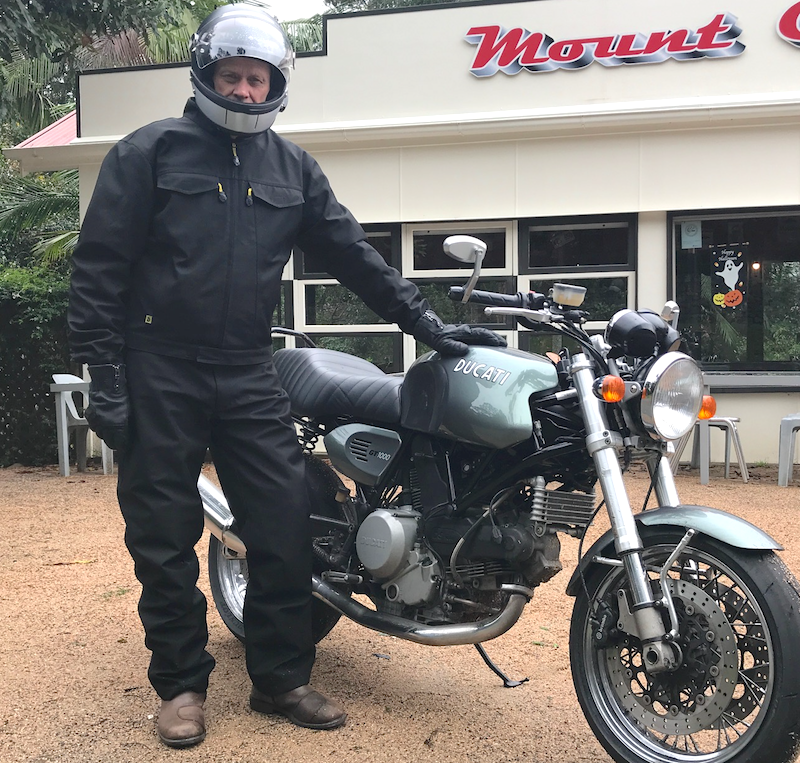 Consequently, I stayed dry, comfortable and had great visibility.
Armed with wet-weather riding tips from former World Supersport champion Chris Vermeulen, I headed up the treacherous Mt Glorious!
Five reasons to ride in the rain
Street cred: Let the sugar babies stay at home playing their MotoGP computer games. Get out in the rain and post on social media about it for plenty of street cred.
Road to yourself: Slow-driving tourists, other riders and police tend to stay away when it's raining, so you have the road all to yourself.

Lonely roads

No queues: if you stop at your favourite cafe for coffee or lunch, there is no queue, the wait for a coffee is shorter and the quality of your flat white is better because the staff are not in a hurry.
Forced education: Slippery conditions force you to slow down, ride smoothly and concentrate more, which is like forced training. It makes you a better rider in the dry.
Heightened senses: One of the things we love about riding is the exposure to the elements; the temperature and the smells. In the wet, it is a far more visceral feeling which makes it a lot more fun.
Wet issues
There is one major problem with wet-weather riding; your bike will need a good clean when you're finished, especially that chrome! And don't forget to clean and lubricate your chain.
Check out our top 10 tips for cleaning your motorbike.