The first Muslim woman to ride around the world, Anita Yusof, says she wanted to prove to Islamophobes that Muslim women are not oppressed or discriminated against.
The 49-year-old Malaysian university lecturer and mother of two rode a Yamaha FZ150 through 40 countries in America, Europe and Asia over 370 days.
"I was given free lodging and food by kind people in most countries, and I managed to change their perception on Islam," she says.
"Being a Muslim woman doesn't mean that I can't ride wherever I like."
She says female riders are treated with "respect and admiration" in Malaysia.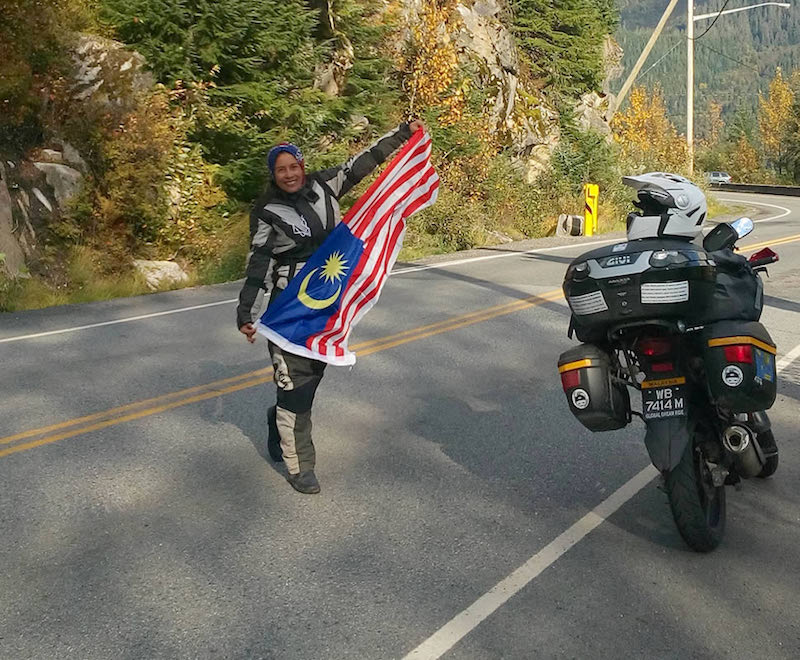 "In my country, women and men were treated alike," she says.
"What people have heard about discrimination among women are not our religion practises, it's more specific to different ethnicities.
"I am one very good example that Muslims do not discriminate against women."
Muslim head scarf
Anita wears her head scarf (called a buff) all the time, including under her helmet.
Read about the Sikhs who want to wear a turban instead of a helmet.
Anita says she wears it for religious reasons, but also to protect the inner layer of her helmet from sweat.
"It is very easy because we can wash it everyday."
Riding is 'addictive'
Anita returned home last month, saying she now plans to write a book about her travels and ride to the Himalayas.
"Riding a motorcycle is addictive, and I also want to give motivational talks to school children," she says.
Anita says being alone on the road makes her feel closer to her Creator and roads are the "best university" on earth.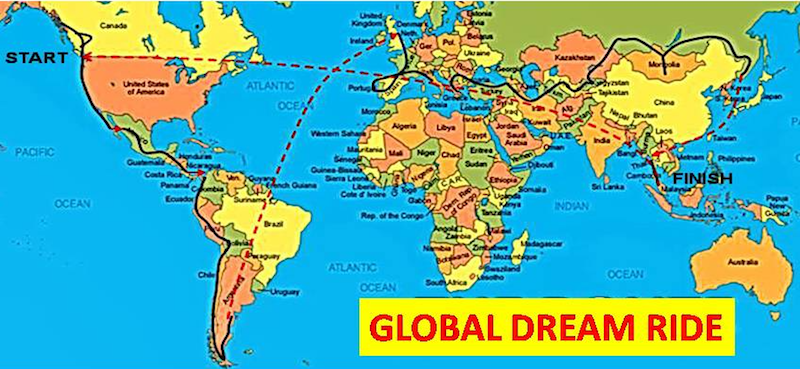 Her first ride was at the age of 15 when she took her father's bike without his knowledge and crashed it in a drain.
She next rode in 2012 at the age of 45 and has been hooked ever since.
"You are never too old to start an adventure of your life time," she says.