The RST Ventilator textile jacket is the first jacket to receive a full 10-star rating for thermal comfort in the MotoCAP ratings system since it began a year ago.
It is one of six jackets and nine pair of gloves to be added to the list of 110 motorcycle protective clothing items.
MotoCAP has now tested 49 textile and leather jackets, 18 pairs of jeans and leggings, seven pair of leather pants, one pair of textile pants and 35 pairs of gloves.
The world's first safety and comfort ratings system for motorcycle clothing provides comfort ratings for thermal comfort and waterproofing on jackets and pants, but not gloves.
Top star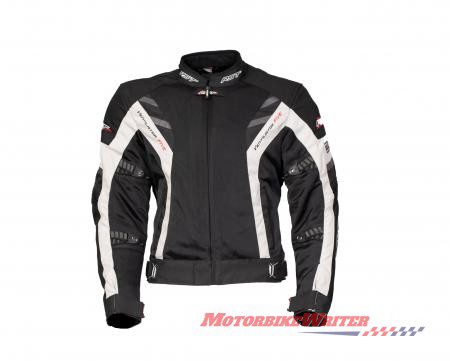 The $350 RST Ventilator jacket scored a full 10-star rating for thermal comfort, thanks to mesh panels in the arms, chest and sides.
However, it only scored two out of five stars for safety despite elbow and shoulder impact protectors and pockets at the back for aftermarket impact protectors.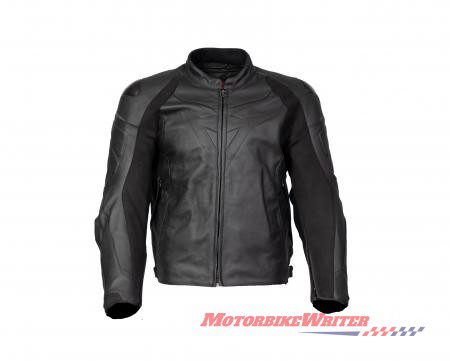 In the latest round of testing, the highest protection rating went to the $800 Dainese Fighter leather jacket.
It scored a three-star rating even though it has the same impact protectors as the RST.
Glove ratings
For gloves, two products scored equal high protection ratings of three stars.
These were the Five Gloves X-Rider Water Proof and the Ducati Performance C2 leather gloves.
Gloves are not tested for comfort under the MotoCAP rating protocols.
Transport for NSW says that to measure for comfort a large square of fabric must be obtained.
"There is not enough material in a glove to obtain a sample for the thermal comfort measure," they say.
The new ratings can be viewed on the MotoCAP home page by scrolling down to "Latest Rated Products".
MotoCAP is a partnership between Transport for NSW, State Insurance Regulatory Authority (SIRA), VicRoads, Transport Accident Commission (TAC), Royal Automobile Club of Victoria (RACV), Department of Transport and Main Roads (TMR), Motor Accident Insurance Commission (MAIC), Lifetime Support Authority (LSA), Western Australian Police: Road Safety Commission, Department of State Growth, Insurance Australia Group (IAG), Australian Motorcycle Council and Accident Compensation Corporation in New Zealand.