Female riders have created a "safe space for women riders" with the East Coast Female Riders (ECFR) Facebook group. 
Founders and moderators April Ryan and Rebecca Bell say the group started almost two years ago as a "small, humble idea".
"The group was created to provide women who share the same hobby with a support network that they felt comfortable interacting in," says April.
"ECFR was created to provide women with a place to ask questions, post their thoughts and find likeminded individuals who share the same passion – riding."
Membership increased to more than 1000 in its first year, and now sits at about 1600 riders from Victoria to Far North Queensland, with 95% engagement and almost 1000 posts a month.
Hard times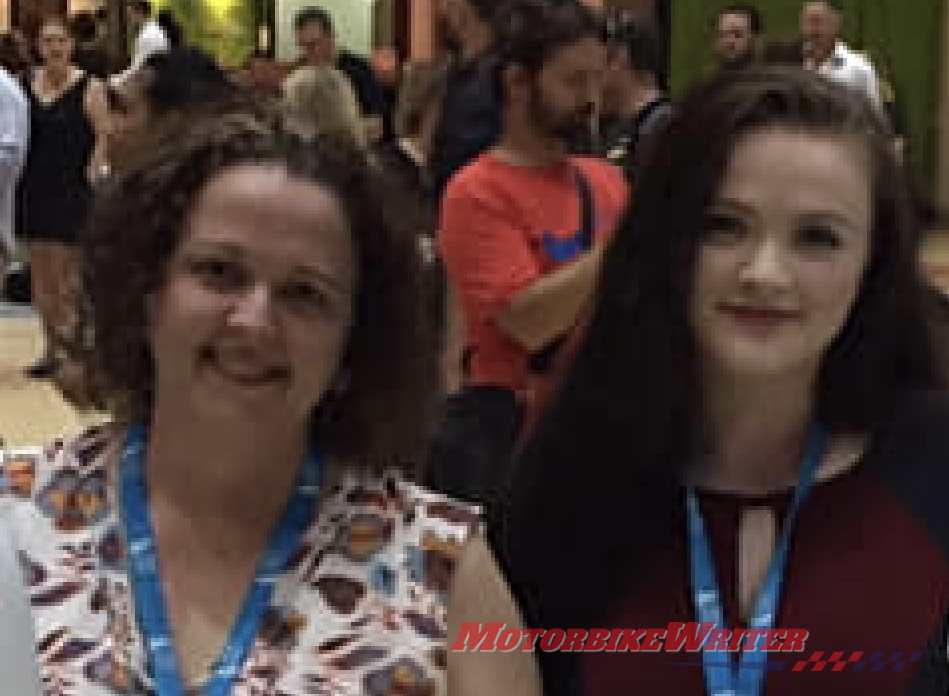 The founders say their group has not been without adversaries.
"We were ridiculed, abused, threatened and even had mock groups made about ECFR at the beginning," April says.
"Regardless of backlash, ECFR has successfully empowered women to where the amount of involved, capable and talented women joining in on the hobby has increased exponentially.
"Regardless of including a variety of women from all walks of life, and all types of motorcycles, this has created a community where complete strangers are now best friends who will all help each other out at the drop of a hat".
Female rider issues
The group has also helped "shed some light on the consistently untapped, and underrepresented market of female riders in both marketing, and general social aspects", they say. 
"A key pain point is the lack of female gear made and available in Australia," April says.
"When we have met with suppliers to potentially alleviate this, the answer is often that 'women come in so many different shapes and sizes, which makes it difficult for us to make women's gear … so we simply don't'." 
They say the industry has a mistaken belief that women riders are too few to bother.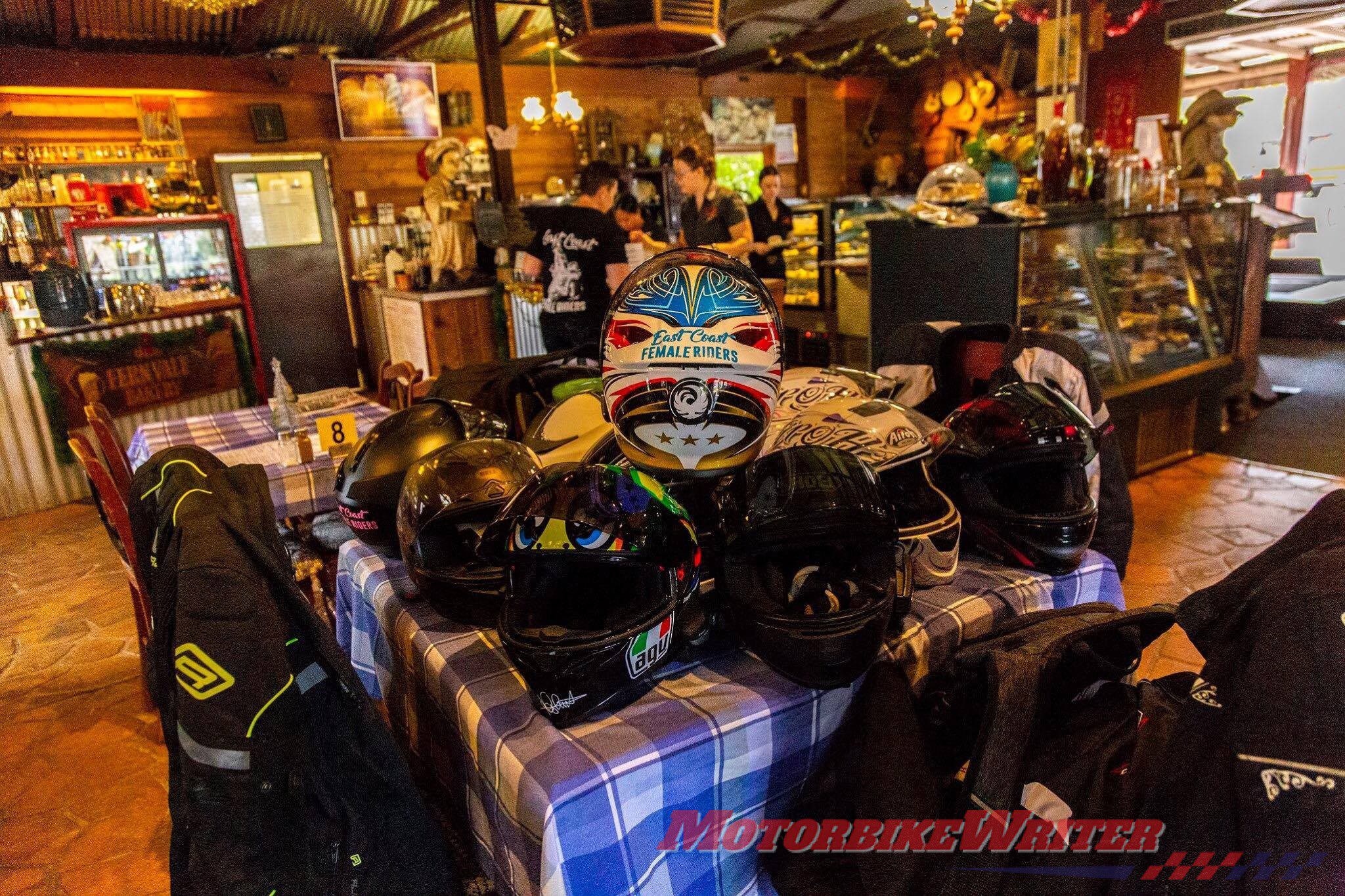 While no official statistics are kept, it is believed female riders represent about 10-12% of the Aussie rider population, but is growing at a rapid rate. 
This compares with the USA which is about 20%, rising by 10% in the past decade and making it the highest proportion of female riders in the western world.
The next biggest female contingent seems to be New Zealand with 16%, closely followed by Germany with 15%. 
"While times are changing, and women riders are becoming more prominent, it's still disheartening to be treated differently, but it only solidifies how brand-loyal women, and especially women riders, become over time when they find branding that represents their needs," April says.
Charity work
Rather than just another Facebook group, April and Rebecca say they have endeavoured to give back to the community by organising several charity events.
An example was their Share the Dignity female sanitary product donation ride, which involved Brisbane women purchasing, and then riding from various locations to donate, sanitary items to homeless women and domestic abuse survivors.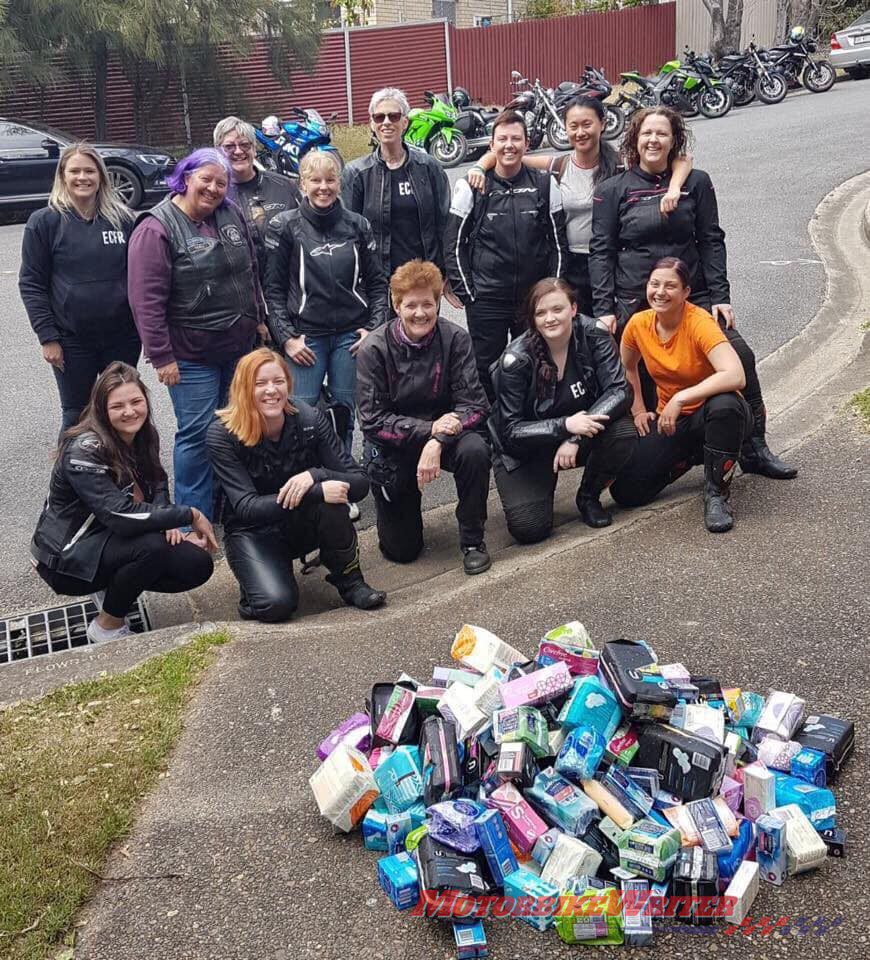 "ECFR is so much more than just a group; it's now like a family. It has become a platform for rider concepts, ideas, training, skills honing, advice and issues," April says. 
"We have watched women who were too anxious to look at their motorcycles after accidents, become track riding 'extraordinaires' through the support, advice and ongoing understanding of complete and utter strangers – but only because the strangers were a part of ECFR.
"We have watched young, new learners blossom into confident filtering commuters through the guidance and ongoing mentorship in our ECFR mentorship program."
The program matches riders seeking further experience or expertise in a new area, with experienced riders in that particular skill, in their areas to act as mentors.
ECFR also holds monthly member forums at various locations which are live streamed to all members to ensure transparency of issues, upcoming changes, events and more.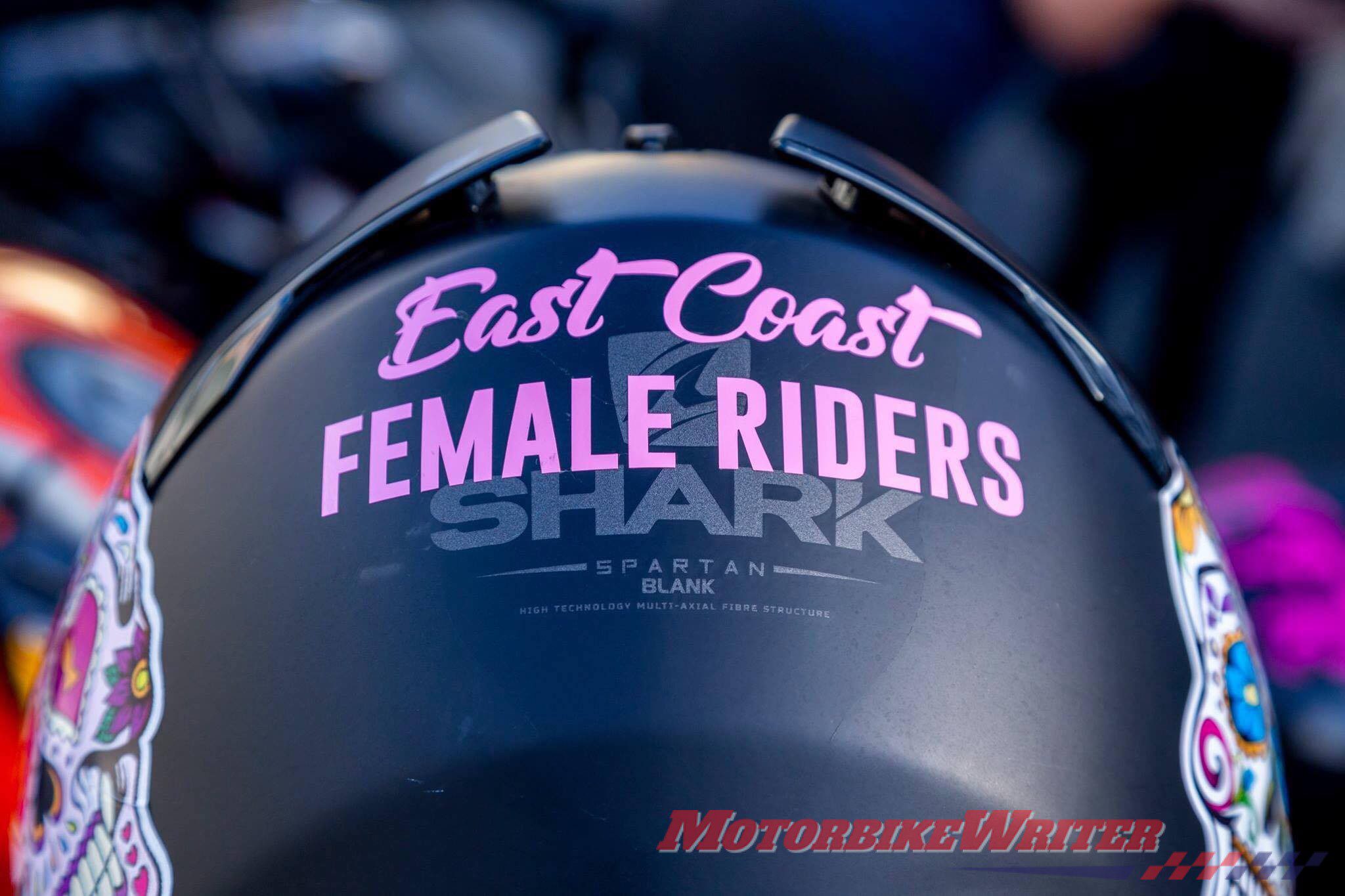 April and Rebecca say that the way ECFR is set up has helped their members discuss and get advice on difficult issues affecting their lives whether it be motorcycle related, or personally related such as divorce, domestic abuse and mental illness.
The group will celebrate International Female Ride Day on May 4 with several morning rides around Brisbane ending at Brisbane Motorcycles for free food and drinks for all IFRD participants.
Riders are encouraged to "dress up".
"This is to celebrate women who ride, and show solidarity in numbers," April says.