One of the most feature-packed, expensive, heaviest and biggest smart helmets yet, the CrossHelmet X1, has achieved its crowd-funding goal and is set for production in 2018.
UPDATE: Their website is now up and running at: https://www.crosshelmet.com/
The Japanese CrossHelmet X1 looks enormous, but that's because it packs a lot of technology into the shell.
Features include head-up display with a top-mounted adjustable screen, 170° rearview camera, LED lights on the side, Bluetooth, universal intercom, voice control and a special motorcycle-oriented noise-cancelling sound.
Heavy and expensive
But, at 1780g, the Darth Vader-style helmet is one of the heaviest helmets around.
And, at $US1799 retail (about $A2250), it's one of the most expensive polycarbonate helmets, too.
The CrossHelmet was designed by rider Arato Ono, CEO of Borderless Inc, who has patented the ambient noise control system he calls CrossSound Control.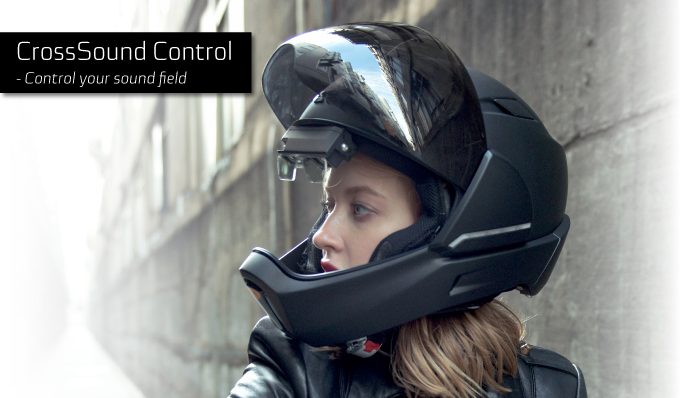 It uses a special algorithm system that he claims will filter out road, engine, and wind noises, while allowing noises such as screeching brakes or emergency sirens for rider safety.
The system can also amplify ambient sounds as needed, by users selecting "necessary" and "unnecessary" frequency bands on a smartphone app that is compatible with Andorid and iOS.
Apart from voice control and buttons under the back of the helmet to switch the LED lights on and off, there is a special "gesture" touch panel on the side of the helmet.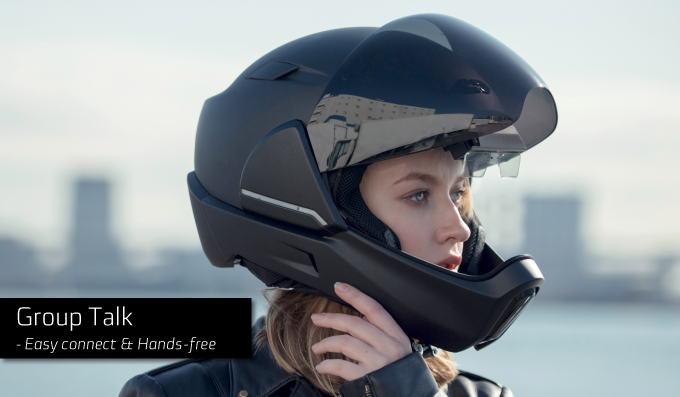 It's a big triangular section of the helmet which responds to a tap or swipe. The helmet comes with  "capacitive sticker" to attach to your gloves so the touch pad responds to a gloved finger.
The polycarbonate helmet is ECE and DOT approved, so it is suitable for use around the world.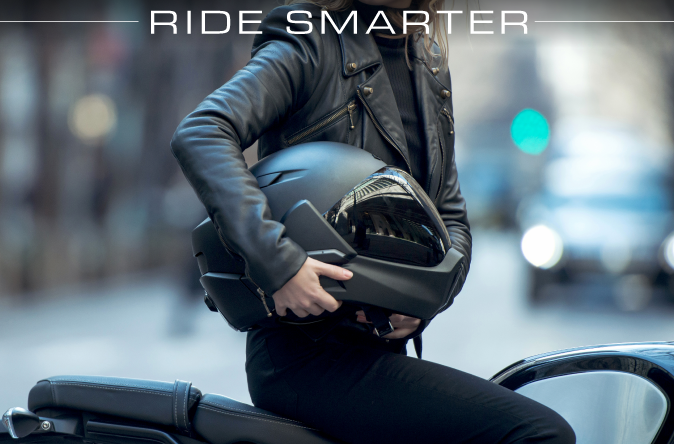 Apart from packing all that tech into the CrossHelmet, Arato ays they also made the front of the helmet bigger than normal because he says most full-face helmets make him feel cramped.
It will come in silver or black in sizes 58 to 63 (medium to large).

The smart helmet revolution is getting closer and closer, but we have yet to see any make it into production. Will this be the first?
What do you think of the CrossHelmet? Leave your comments below.