Next time you're lazily thumbing through your Instagram feed looking at one amazing bike photo after another, just take a moment to think about the process that results in all that eyecandy being available for you to drool over. A motorcycle maker might spend years creating something truly amazing, but if they then take a not-so-happy snap of it on their iPhone and just send it off into the internet ether, chances are pretty much no one will care.
That's because between that bike and your hungry, hungry eyes stands the talented and often unsung heroes that are the professional photographers. These are the men and women who juggle the photons and – quite literally – call the shots to ensure that these vehicles look every bit as good in pixels as they do in real life. Here's one of Germany's best; his name is Marc Holstein.
Can you introduce yourself to the readers?
My name is Marc Holstein, I'm a photographer based in Frankfurt, Germany. I've been shooting seriously for six years now and for four years as a professional. Besides automotive shoots, I also do corporate work, portraits and weddings. I'm also into motorbikes, of which I currently have three.
And in my spare time, I'm listening to music and DJ-ing. I used to be a music producer before I got into photography, but I still spin some tunes and sometimes I upload stuff to MixCloud. I like progressive house, punk rock – almost anything that's not too commercial.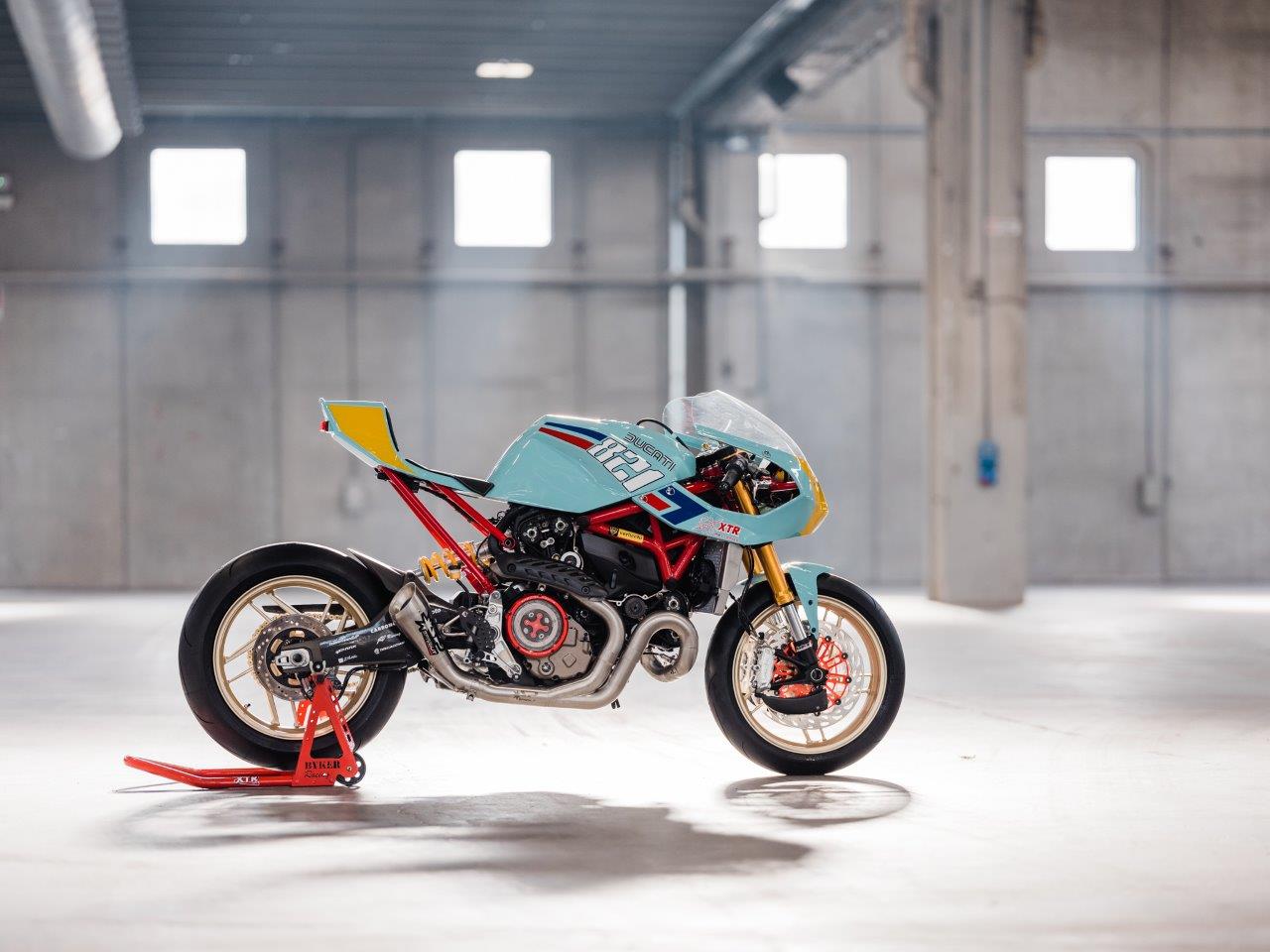 Where are you right now?
I'm in a suburb of southern Frankfurt. It's 11am in the morning here. Before this, I was working on some images for a new motorcycle book I'm involved with that will be published through Taschen. It's the two-wheeled version of their well-known 'Ultimate Collector Cars' book and it's probably the biggest project I've ever done. I shot 24 incredible bikes for it so there's many, many photos for me to take, retouch, sort and grade. I've also just shot two bikes for Uwe Kostrewa from Hombrese Bikes in Cologne. Keep your eye out for them in a bike blog or magazine soon.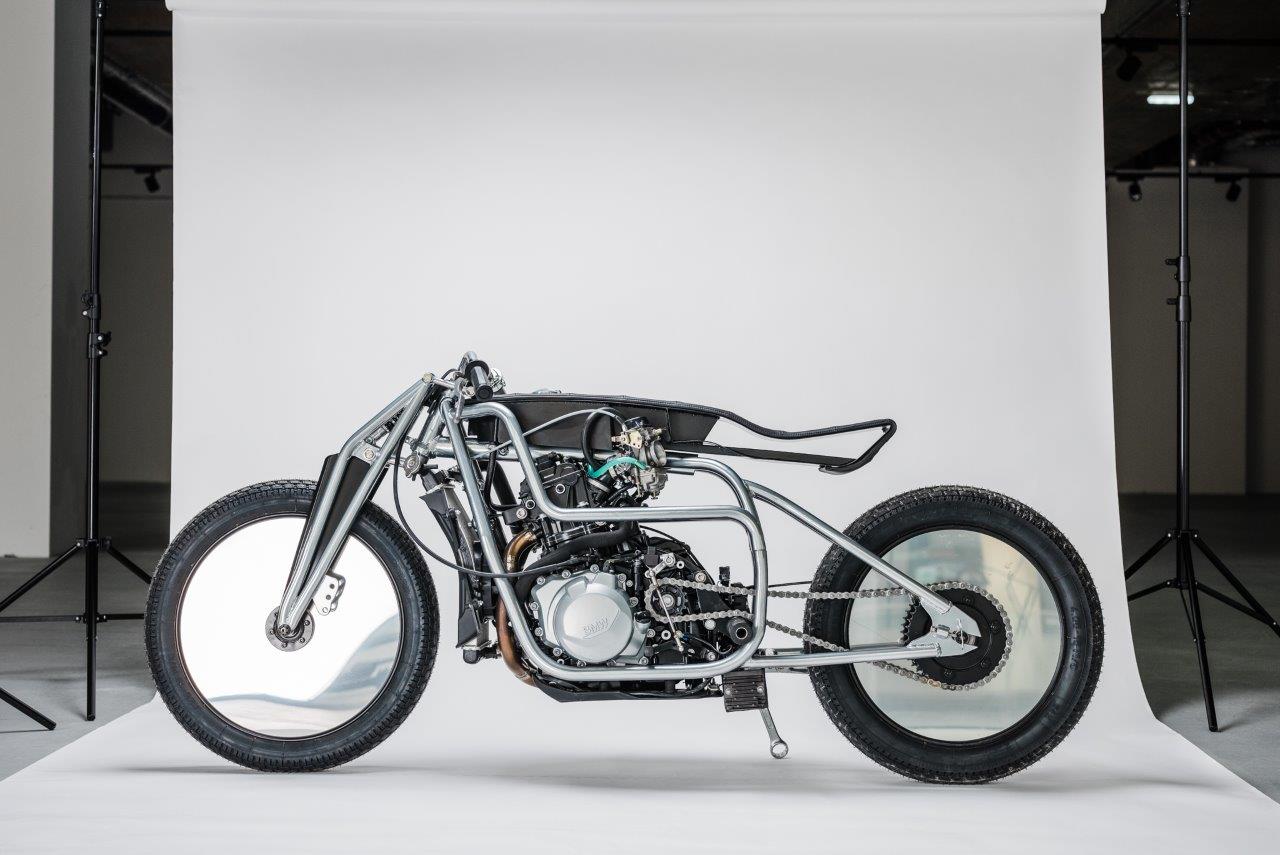 What is it about motorcycle photography that inspires you?
I think photographers do their best work when they shoot what they love. And this is exactly what I'm doing, as I've loved motorcycles ever since I was a little kid. So it's very natural for me. This is how I got serious about motorcycles in general, as I was hanging out with motorcycling friends and just shooting what they rode and built. This is what makes it special and so enjoyable for me.
I also really love experimenting with old cameras and film; so when a builder creates a new piece of custom art with an old bike, I like to complement it with an unique, artistic approach to the photography. Yes, I could just shoot it with a brand new Canon or Nikon, but that seems a bit mismatched and lazy to me.

What makes for a great motorcycle photo?
I think it's a combination of the image, composition, the colours and the bike itself. If it transports the viewer or gives you some sort of emotion when you see the photo, I think it's obviously a good shot. The combination of these factors is really important. I look at a lot of bike photos, so I really have to see something out of the ordinary to be impressed.
I'm never totally happy with my own stuff and I always think I can improve on it if I try. I don't want to sound spoilt, but it's not often these days that I see a photo that really blows me away. Also, I think the location helps a lot. If I see a photo of a great bike in a great location, that's always an impressive thing.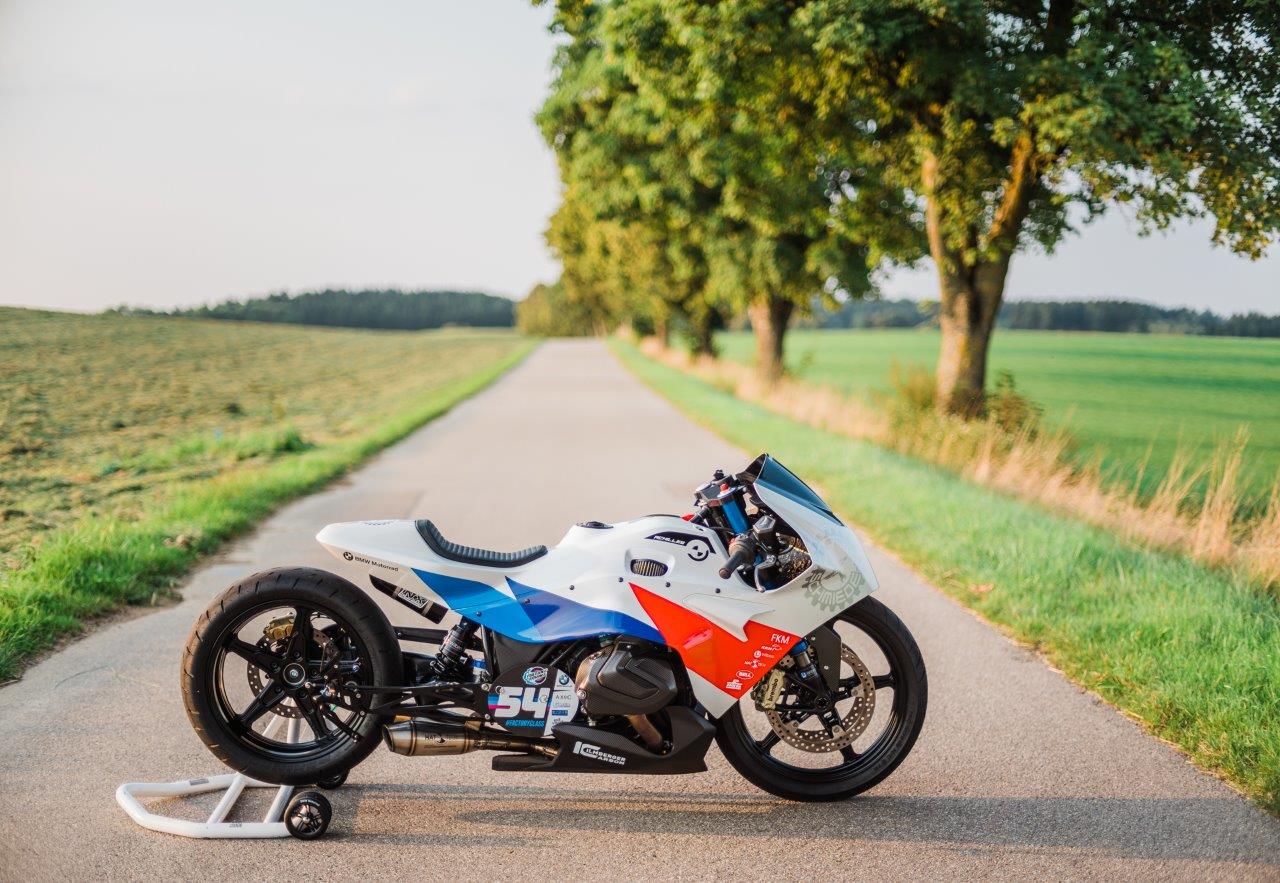 You use both digital and film cameras. Why?
Obviously, the big positive of digital is the cost. It's way cheaper. You can deliver shots much faster, too. For commercial shoots, I mostly use digital. Also, if you're shooting with artificial lighting, digital is much better because you can be sure you've got the colours right.
For everything else, I prefer film. Especially for my private work. It's subjective, but I think film looks better than digital. It's also much more unpredictable. I find film leads to all kinds of happy accidents that make it more challenging and interesting than the totally expected results of digital. I also just purchased a professional lab scanner that weighs about 120kg (264lbs), so I guess I'm really locked into it now!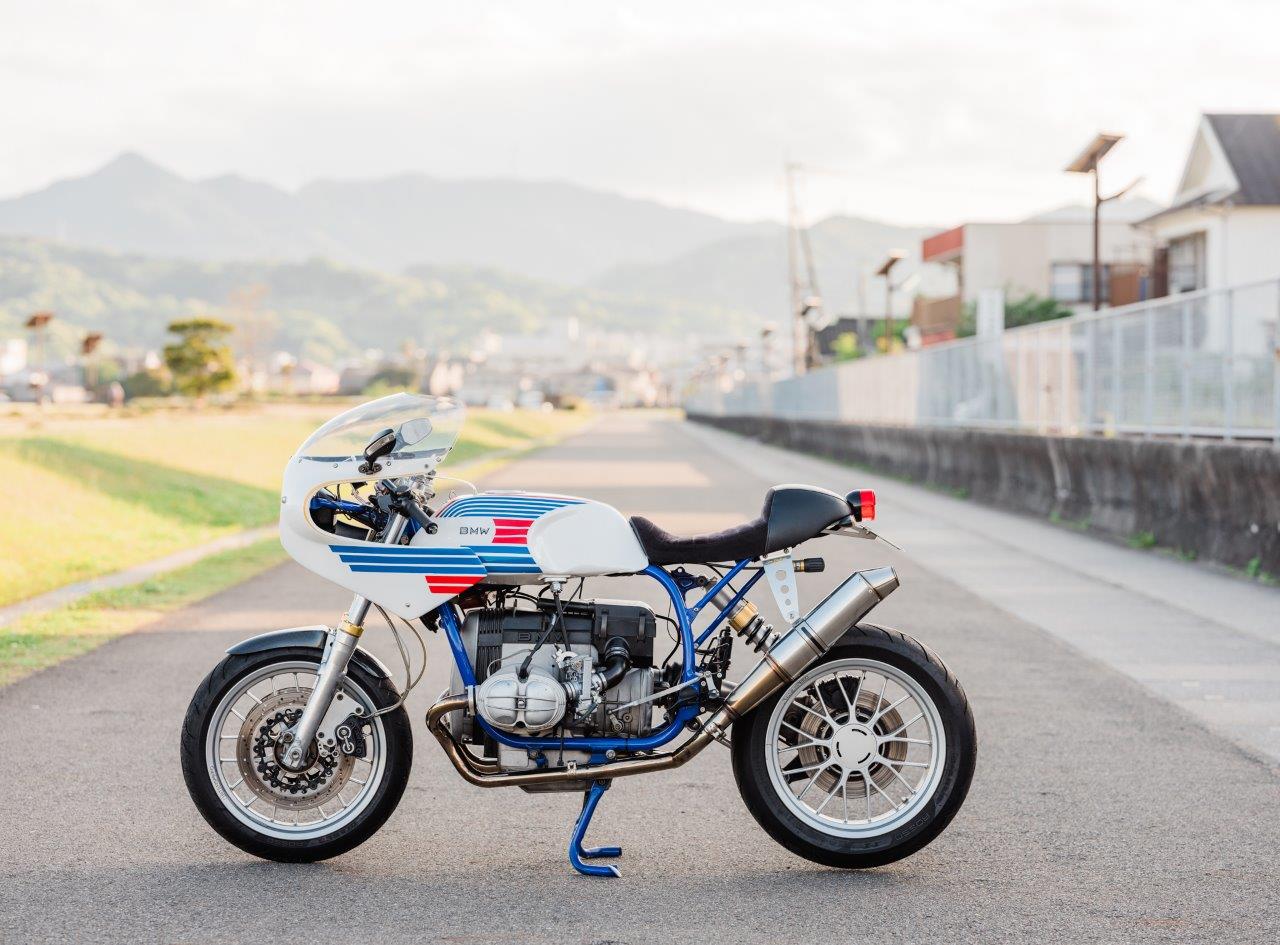 What are your go-to camera and lens combos?
For digital, I would choose the Leica M9 body with a Summilux 50mm aspherical lens. This lens is amazing for just about any shot I take. It has great fall-off and such beautiful bokeh. It's not too sharp and it's not too soft. It's also a great film lens, too. The cool thing with this lens is that it's not perfect. It's not clinically sharp like a modern Zeiss or Sigma.
For film, I'd use my Hasselblad 203fe with a Planar 110mm lens. So in medium format cameras, 110mm translates to about a 70mm focal length. It's truly an amazing design. This is one of the fastest lenses ever made. When they were new, they cost a small fortune to buy. It goes down to f2 – or around f1 in 35mm terms – which is super quick and gives you masses of bokeh and a paper-thin depth of field. Both the Summilux and the Planar have this certain character, which is exactly what I'm after.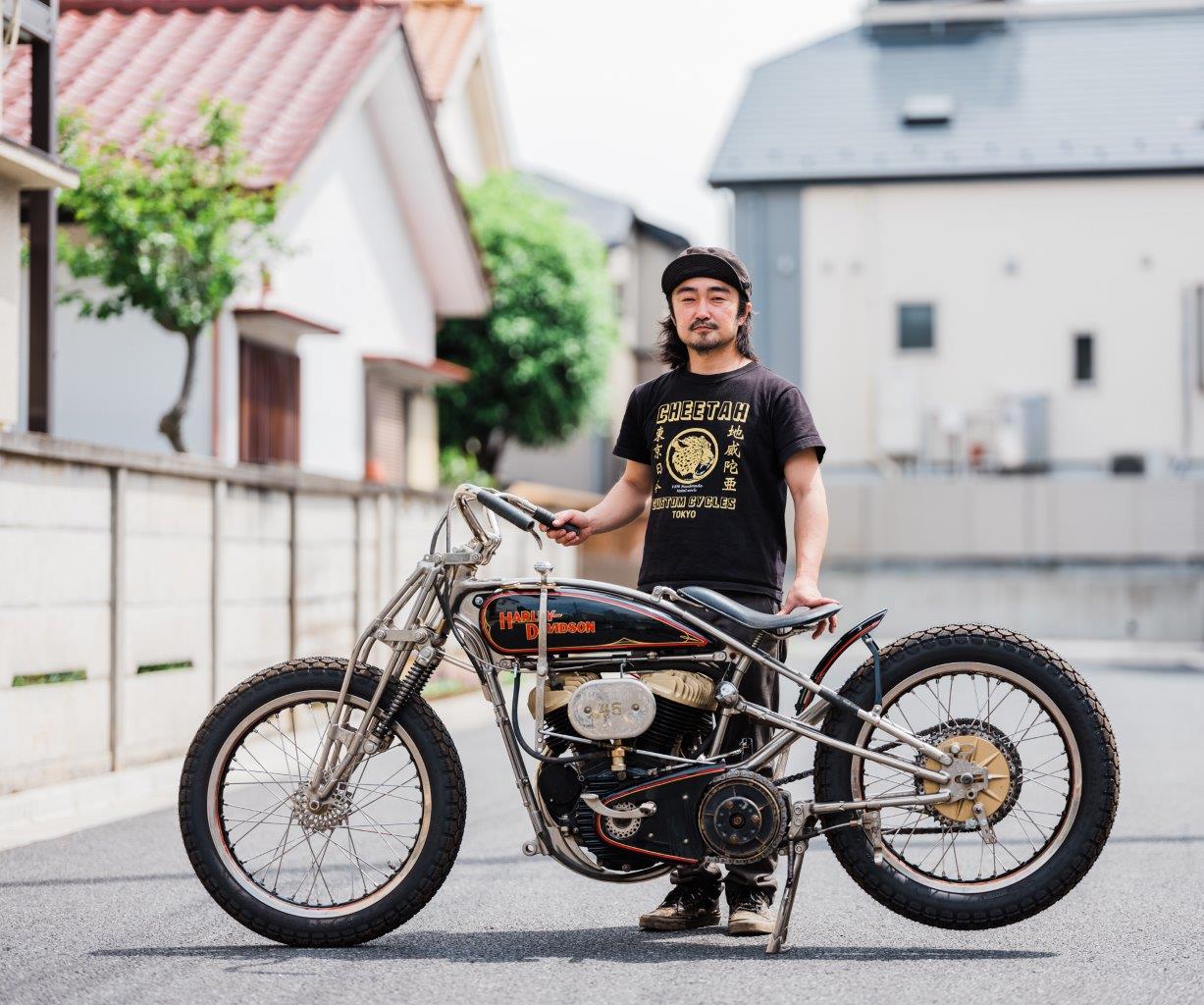 Describe your dream bike shoot
The shoots I've just done for the book had many incredible bikes, which kind of makes this question even harder. For a location, I would choose the south of France where the light is really nice. Maybe somewhere near a beach? Actually, how about the south of Japan? Say Amakusa?
I shot a Datsun 240Z there a few years ago at sunset (see below) and it was absolutely magic. And for the bike, what I like most recently is real vintage survivor bikes. Bikes like a vintage knucklehead or a really old Japanese custom bike (see above).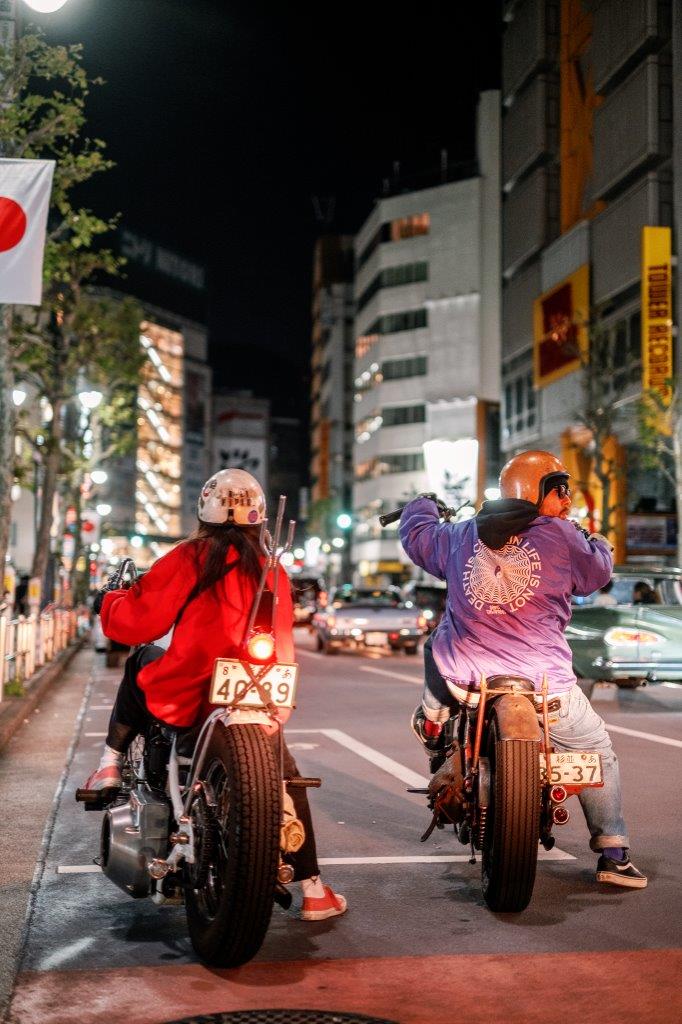 What bikes do you own personally?
I have three at the moment. A '91 Cagiva Elefant Lucky Strike Explorer 900ie. There were only 1000 made, so they are quite rare now. I also have an '87 BMW R80GS Paris Dakar factory original, which is also very rare. These GSs are now going for a lot of cash, but I'm lucky as Germany is the best place to pick one up if you're into them.
Then there is my '73 Norton Commando 850. I won the Punks Peak race at Wheels & Waves in 2019 with it; It's a 'rolling resto' that I ride on the track, too. And lastly is my Vespa PX200. It's mostly a summer bike. Riding old Vespas is so much fun. I really recommend all bikers try it at least once.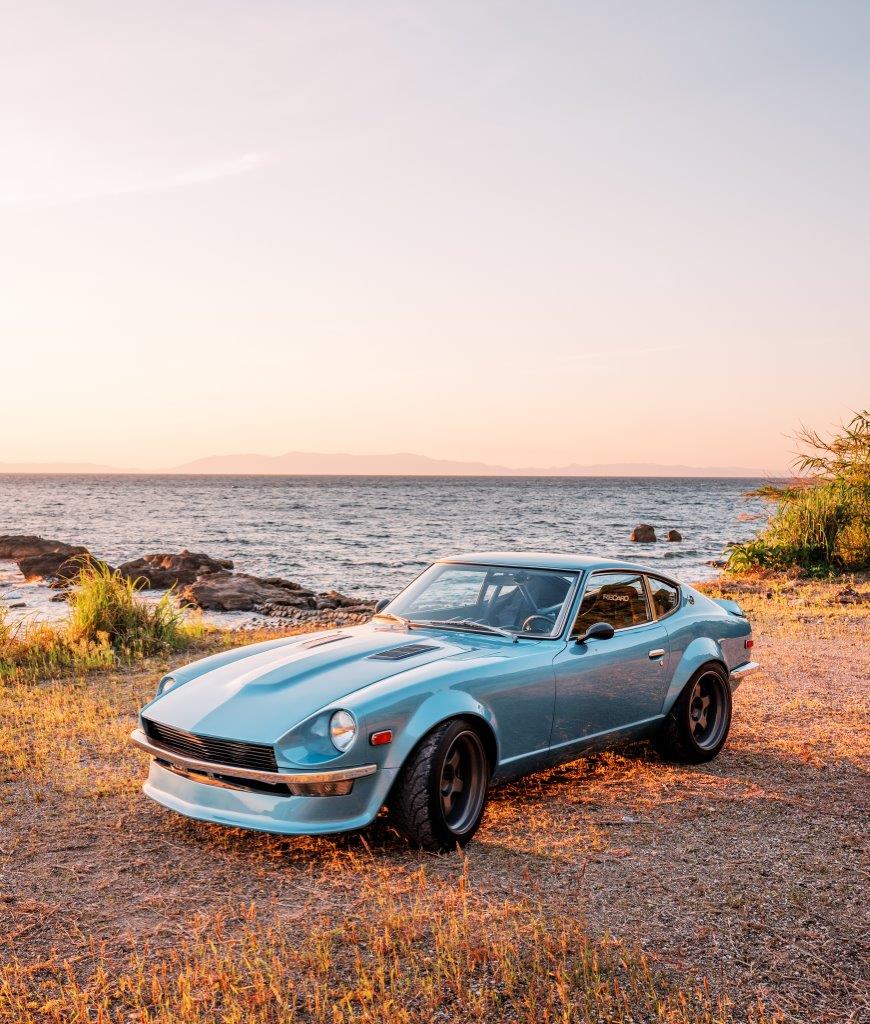 What advice would you give to someone starting out in the industry?
Firstly, you have to love your subject matter because, as I said before, you need to shoot what you love. I don't think the camera and the gear really matters. Any cheap DSLR and a 50mm lens would work.
More importantly, look at famous photographers and learn about what makes a great photo. Maybe even shoot some film, as this teaches you very quickly about shutter speeds, ISO, exposure and f-stops. Learn about composition and colour, too. Put it this way – if you give a pro a $300 camera, they will take great shots. But give an amateur a $10,000 camera and you'll still get amateur shots.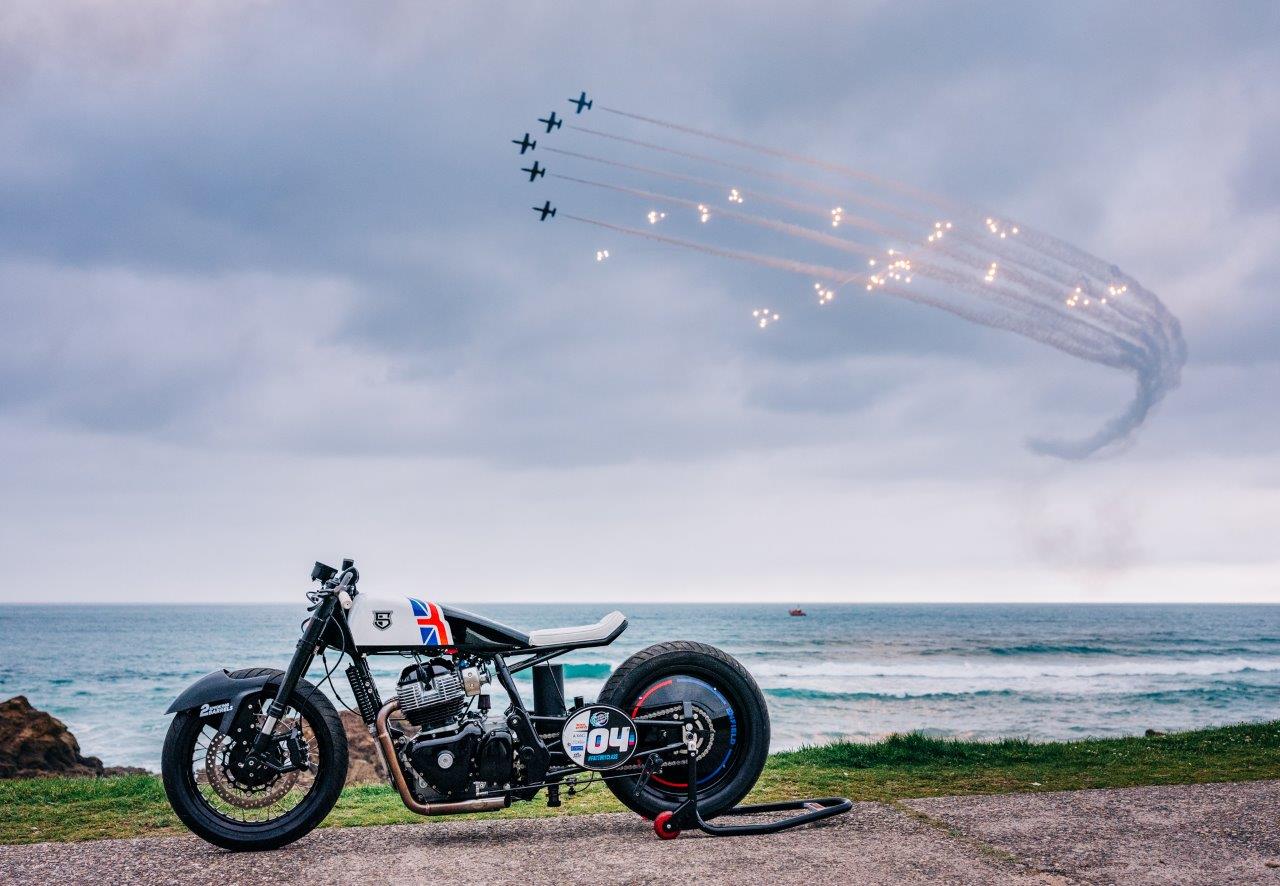 Social media and photography. A match made in heaven or hell?
I think it's probably a mixture of both. Instagram is great for reach, but it's also completely oversaturated. These days with social media, you can easily reach brands you want to talk to, and those brands can easily see and reach you.
But everyone is now an 'expert' because they have a few followers.  I never really get bad feedback on my own work, but I would never critique other photos on Instagram unless I was specifically asked to do it. It's just so subjective.
Follow Marc on Instagram
Marc Holstein Photo Gallery