Ten years after introducing the RSV4, Aprilia has produced 10 extreme RSV4 X track-only models available at €39,900 (about $A63,700).
That compares with the RSV4 RR at $25,3990 (plus on-road costs).
They will only be available online sometime in April.
Peter Stevens Importers Group Marketing Manager Dale McBride says successful buyers will have to collect their bike direct from Aprilia Racing and will have the opportunity to tour the racing department.
"As such we'll not likely see any Down Under," he says.
But if you're keen to fly to Italy and have the coin, go for it!
RSV X extras
However, the RSV4 X features MotoGP and World Superbike components and is bound to be the closest thing to a production race bike with 165kW (221.8hp) and weighing in at a mere 165kg.
One of the highlights is the Aprilia No Neutral gearbox which has neutral below first gear.
Aprilia says this allows faster upshifting from first to second and prevents accidentally selecting neutral.
It's the same system A prolix Racing uses on its race bikes and it is the first time it has been included in a production bike.
The RSV4 X engine comes from the RSV4 1100 Factory which increased from a World Superbike-legal 996cc to 1078cc this year by boring out to 81m.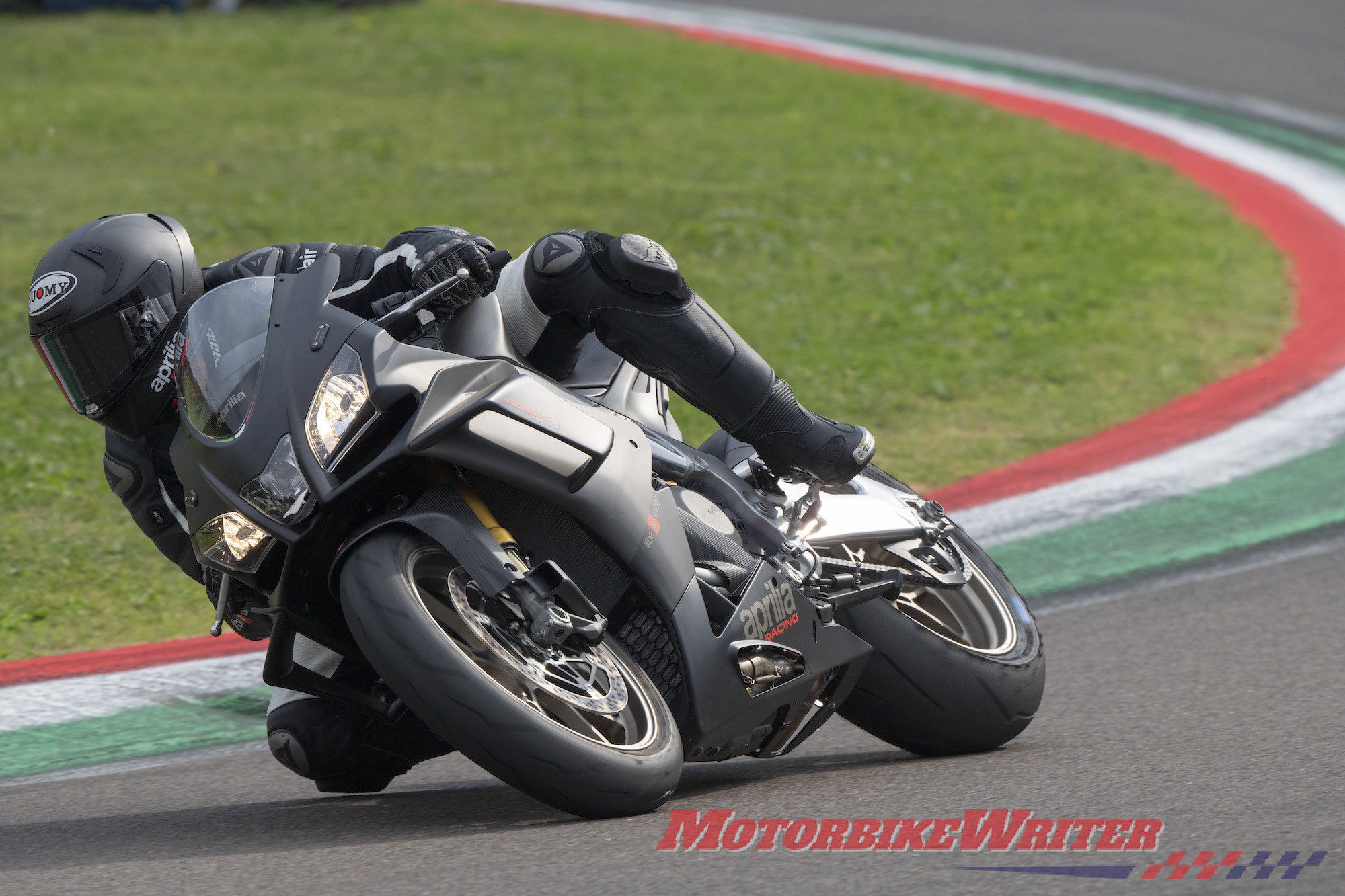 In Factory trim, it produces 162kW (217hp), so the X gets an extra 5.2 ponies.
The RSV4 X sheds weight tanks to a host of carbon fibre, billet aluminium levers and pegs, shedding 12kg in all.
There is also Marchesini forged magnesium wheels shod with sticky Pirelli slick tyres and Brembo GP-4 MS front calipers paired to a set of street brake rotors with T-Drive technology.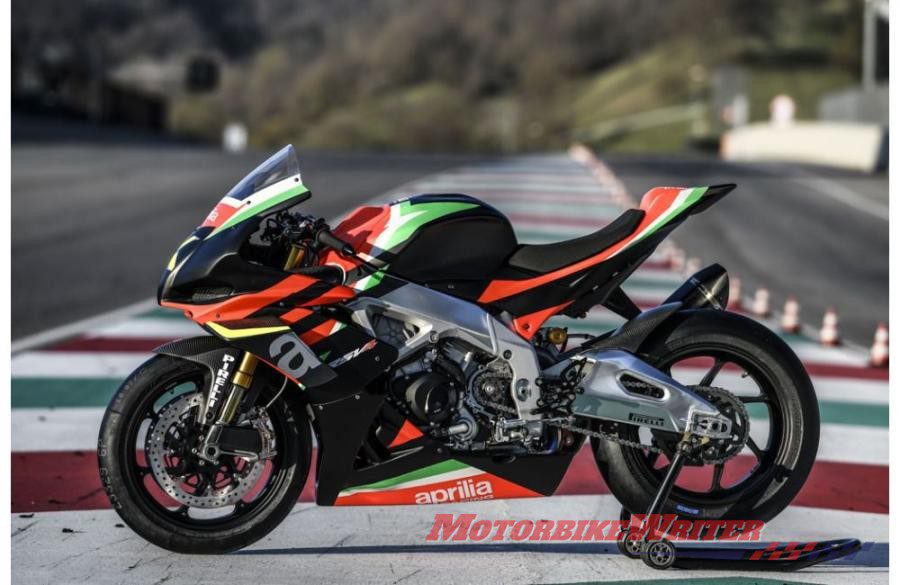 Track day
Meanwhile, Aprilia Australia is celebrating the arrival of the 2019 RSV41100RF and Tuono V41100 RF model with semi-active suspension with two special Aprilia owners track day events in April.
The first is on Monday April 8 at Phillip Island Circuit and on Wednesday April 24 at Sydney Motorsport Park.
The RSV4 and Tuono V41100 range will be on show at the track days.
Australian motorcycle racing legends Steve Martin and Craig Coxhell will coach riders at the Phillip Island track day.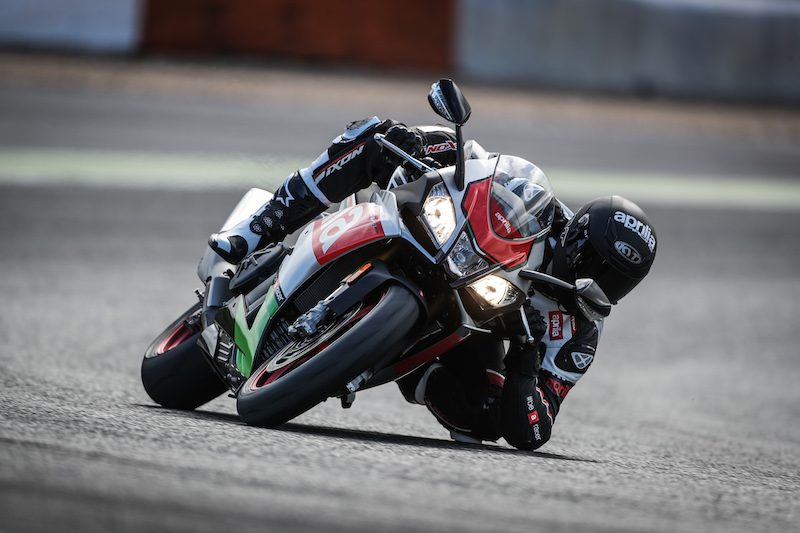 Full day track passes are available for $225 which includes a powered garage spot, 6 x 15-20 min sessions on track and access to suspension technicians and a tyre change service. Places are limited and skill levels from Novice to Racer will be catered for.
For further information or to book your place please visit the Aprilia Australia Facebook events page or contact Paul McCann (Aprilia Australia) on 0447 233 912.