Motorcycle sales in Europe are finally on the rise again, up 7.2%, but it seems Europeans are more keen to plug into electric bikes with registrations up a massive 49%.
Two of every three electric two wheelers sold are urban-oriented electric pedal-assisted mopeds and scooters. Electric motorcycles are still only one in four, but growing. The rest are electric quad bikes.
This significant growth in electric motorcycles was mirrored by the presence of an array of weird and wonderful electric bikes at the Intermot motorcycle show in Cologne last week.
Some were clearly targeted at sharing duties, rather than outright ownership, others were only for commuting and some were for electric-assisted recreation duties such as mountain biking.
Plug into electric racing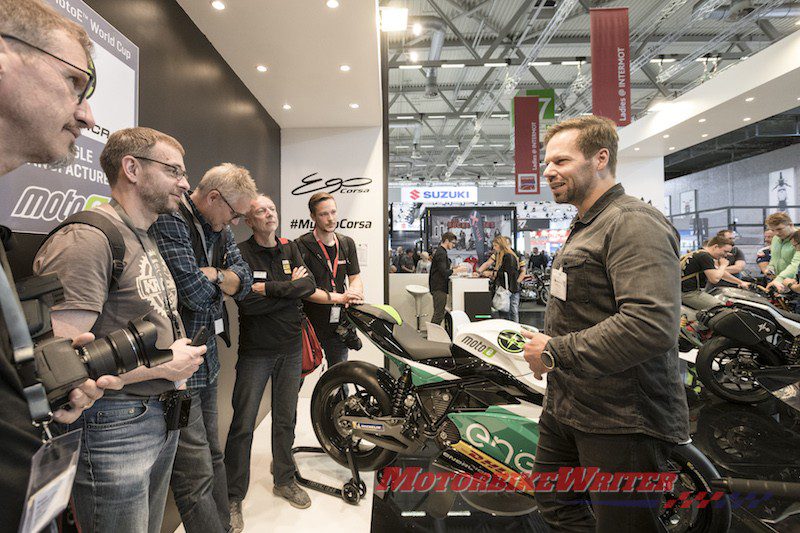 Hero of the electric motorcycle at the moment is Energica which will supply 18 Ego Corsa race bikes for the 2019 MotoE World Cup series to be run at select MotoGP rounds.
In the Italian company's first visit to the biennial German motorcycle show, the Ego Corsa took centre stage.
It is powered by a synchronous oil-cooled motor with permanent magnets, maximum continuous power of 120kW, 200Nm of torque, a 0-100km/h time of less than 2.8s and a top speed up to 270km/h (168mph).
Ego Corsa does not have a gearbox or a clutch. Everything is regulated by the ride-by-wire system.
Energica Motor Company also unveiled a black version of its Ego Sport simply called Ego Sport Black.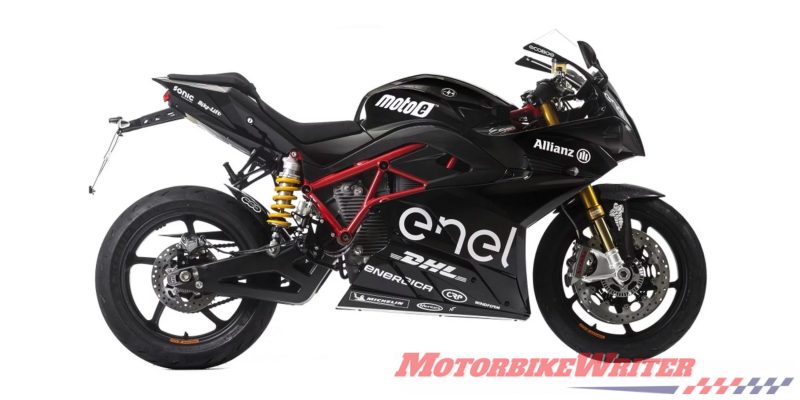 Their 2019 model year line-up of five bikes includes the following technical updates:
All bikes now come with a plug in fast charger that is 15% than the previous option unit;

USB port standard on Eva, Eva 107 streetfighter and Eva EsseEsse9 retro models, and optional on the Ego sportbike;

Traction control configurable on six levels of intervention, linking wth the existing eABS and the Bosch ABS;

Cruise control that uses the electronic brake to maintain speed and increase braking energy;

New electronic throttle control that increases the linearity and precision of the torque control and able to detect throttle rotations below 0.01°; and

New standard heated grips with four power levels selectable on the dashboard.