Electric motorcycles may be just around the corner, but we can't see too many people paying $US32,750 (about $A46,500) for the Essence e-raw 04 Signature.
When the French Essence e-raw prototype was unveiled in 2015 with a wooden seat we thought it was ridiculous and our backsides ached just looking at it.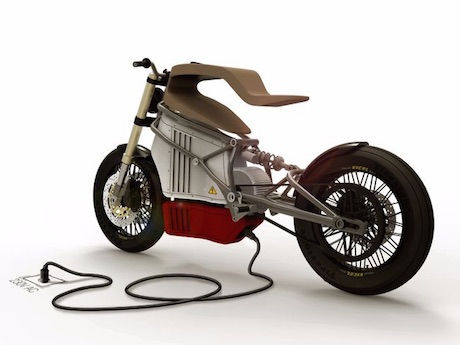 Now they have released the Essence e-raw 04 Signature with a brushed aluminium seat and a small cushion.
It looks springy, but not much more comfortable than the first model.
Essence of performance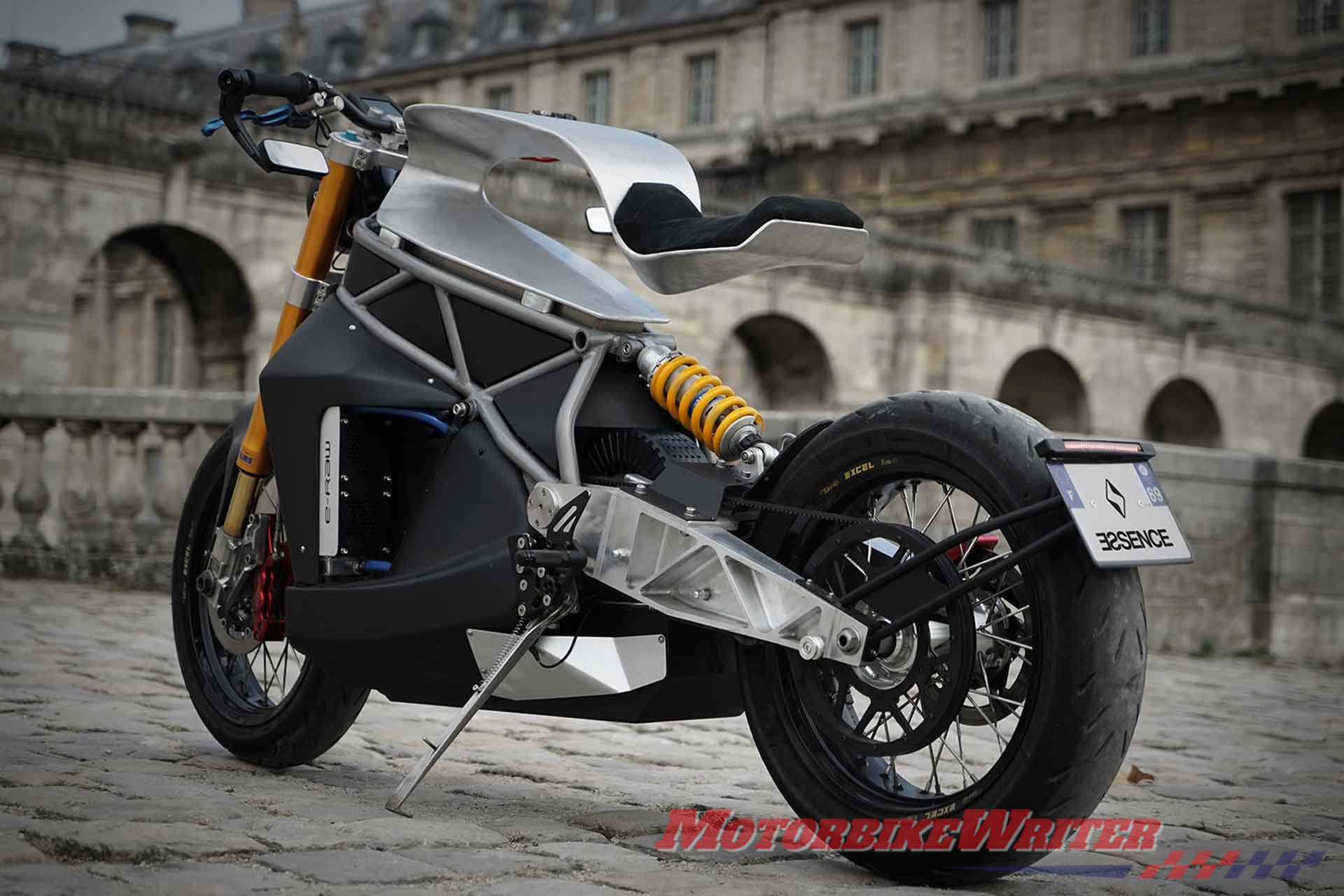 We wonder how many they've sold. Must be a few if they are releasing this high-performance Signature model.
Few riders of the Signature model may have time to think about backside comfort since it rockets to 100km/h in just 2.8 seconds and has a top speed of 200km/h.
That is thanks to an electric motor that makes 152kW of power a whopping 400Nm of torque.
It's still not the fastest electric motorcycle in the world. That honour goes to the $US38,888 Lightning LS-218 which tops 350km/h (218mph).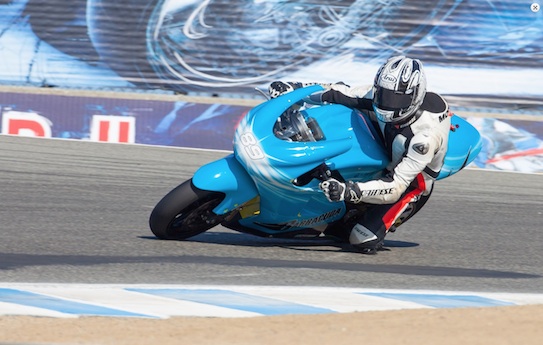 There are few other technical details available about the e-raw 04 Signature such as battery output, charging times or range.
But we suspect that if it makes that much power and your are abrupt on the throttle it will drain very quickly.
The design doesn't seem to show a lot of room for a big battery, either.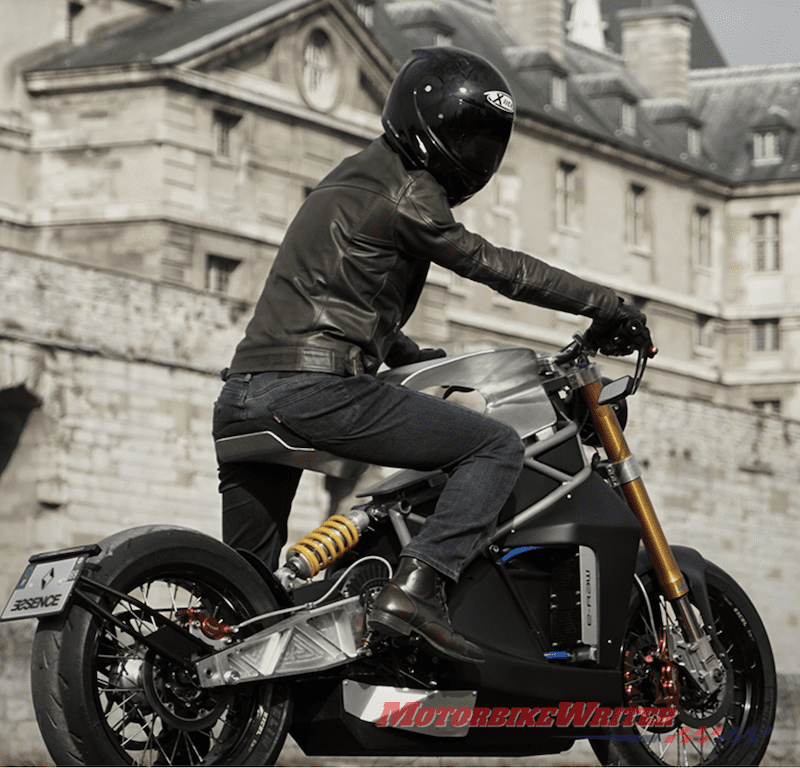 Essence motorcycles started with a prototype built by founder Martin Hulin that "went viral".
So they developed the e-raw 01, followed by the 02, 03 and now the 04 Signature.
It features a trellis frame, belt drive, Ohlins forks and rear monoshock and a CNC-milled aluminium swingarm.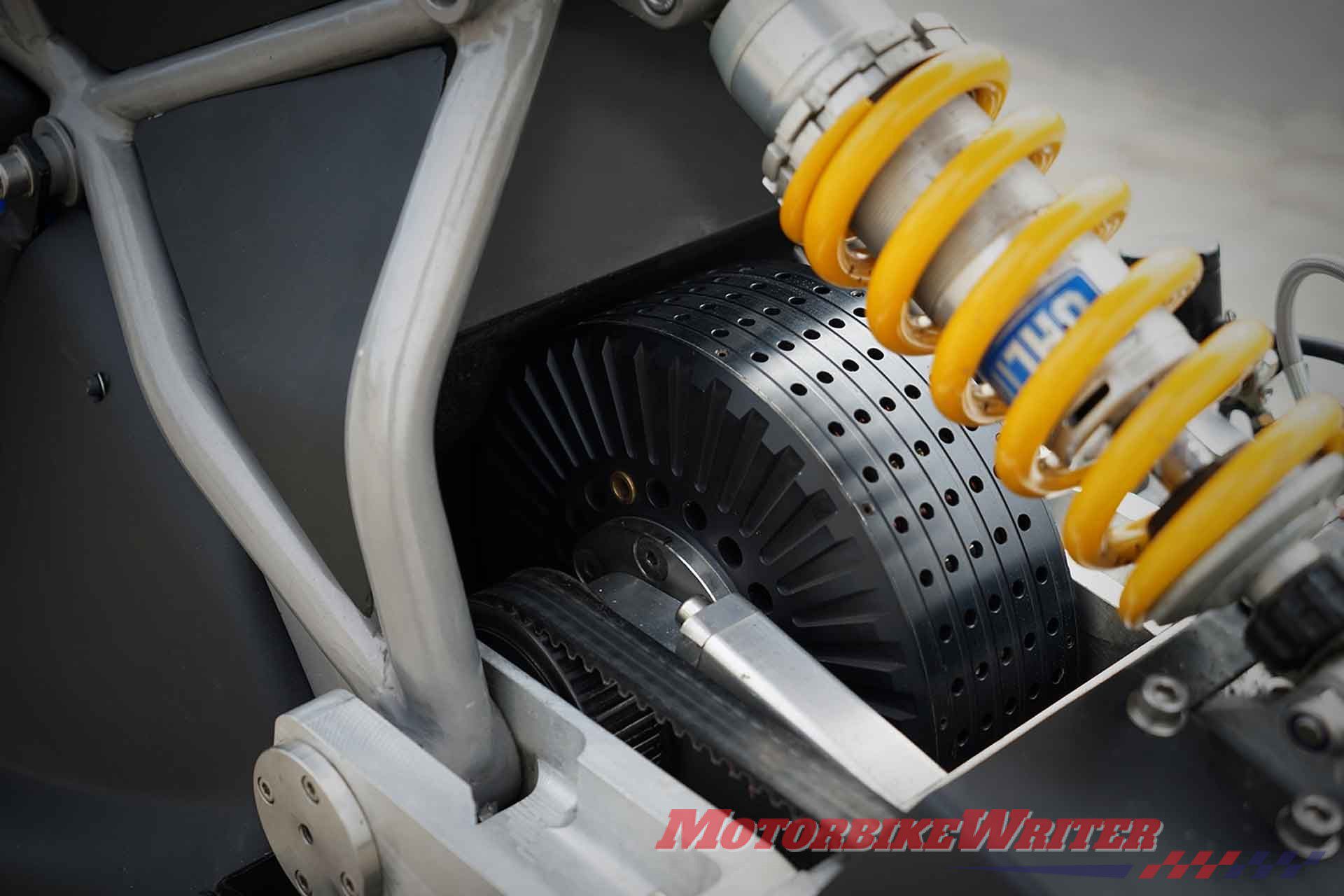 Wacky designs
Electric motorcycle designers are able to come up with zany designs because the machines aren't constrained by bulky fuel tanks and engines.
In fact, batteries can be made into almost any shape and electric motors are much smaller than an internal combustion engine, allowing designers much more flexibility with their creations.
Consequently, we've seen some crazy designs such as the Essence models, plus the bug-like Johammer, the Saietta that resembles a bull and the just-wild Zec00.