Veteran V8 Supercars superstar Craig Lowndes has just completed a 1500km motorcycle adventure through the centre of Australia to Darwin for next weekend's round (June 19-21, 2015).
Craig has long been a motorcycle fanatic, riding from his farm to work in Brisbane on a cruiser, doing track days on his sports bike or railing berms on his personally built MX track.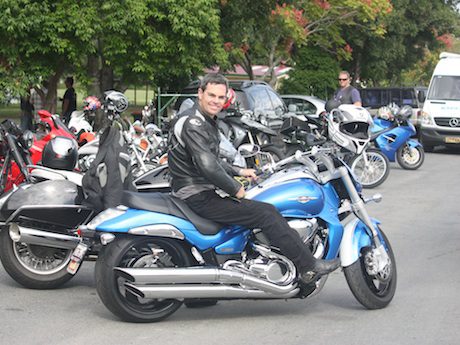 He's been an ambassador for several motorcycle brands and is currently with Honda.
He's not alone in V8 Supercars in his love for motorcycles. Many of the riders and pit crew are bike nuts and his Triple 8 engineering team several years ago did a cross-country off-road trip from Brisbane to the Darwin round.
His Red Bull team boss Roland Dane – also a bid nut with several exotic bikes in his house including a demo – banned a repeat journey for fear of crashes and injuries to his drivers.
However, even though Craig is second in the points this year and just 12 behind Mark Winterbottom, Roland relented because Craig was travelling with motorcycle racing legend Daryl Beattie who now runs motorcycle rides in outback Australia with his company Daryl Beattie Adventures.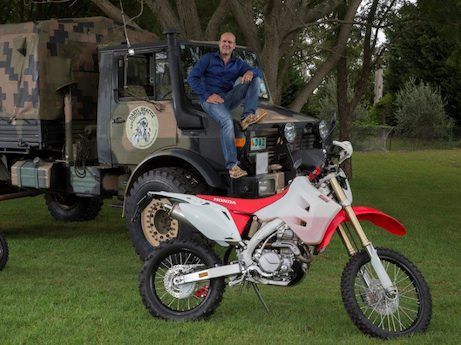 The week-long trip on Honda CRF450X dirt bikes left from Birdsville, crossed the Simpson Desert, visited last weekend's Finke Desert Race and headed up to Darwin.
Lowndes says he has driven across the Simpson Desert and had always wanted to do it on a motorcycle. He was beaten to that by his former engineer, Jeromy Moore, who accompanied MotorbikeWriter on a trip in 2010.
Craig's ride with Daryl, Holden Racing Team co-driver Jack Perkins and other riders will be featured in a TV documentary to be screened on ONE HD.