Italian electric motorcycle company Energica has unveiled its race bike for the 2019 MotoE World Cup series to be run at select MotoGP rounds.
The electric race series is expected to be run only at European rounds with 18 bikes from the seven privateer MotoGP teams running two bikes each and four teams from the Moto2 and Moto3 classes running one each.
MotoE World Cup races are expected to be only eight laps long, compared with the 45-minute MotoGP format.
MotoGP promoter Dorna Sports unveiled the Energica Ego race bike in Rome this week with nine-time GP inner Loris Capirossi riding the bike.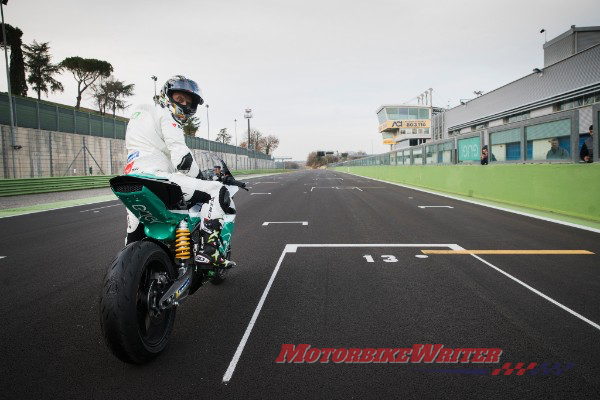 Dorna boss Carmelo Ezpeleta said the MotoE series was an "option we consider a parallel path for the future".
"You can be sure that together we can make the Cup a resounding success," he said.
This YouTube video from Ikwansyah 92 demonstrates the speed and turbine sound of the race bike.
MotoE contract
Dorna of Spain awarded the race contract in December to Energica ahead of Belgian company Sarolea.
The street version of the Energica Ego is powered by a permanent magnet AC electric motor with a limited top speed of 240km/h and output of 108kW.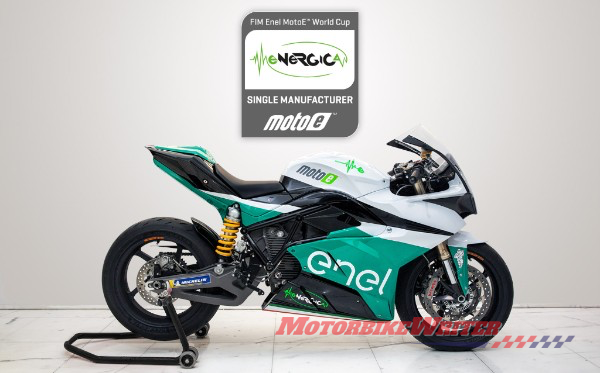 The race bikes will have slightly more power at 110kW, with 200Nm of torque from 0 to the redline at 5000rpm.
It will reach 100km/h in three seconds with a top speed of 250km/h.
Charging time is 30 minutes.
Energica is often referred to as the "Tesla of motorcycles".
The company has four models: Ego, Ego45, Eva and the new retro Eva EsseEsse9 starting from €22,000 ($A33,500, $US25,000).
Will you watch the all-electric MotoE races? Leave your comments below.