Italian electric motorcycle company Energica is about to open its first showroom in Australia which means the bikes will be available on five continents.
Their bikes will be imported by Australian Electric Motor Co who open their showroom in Burleigh Heads on the Gold Coast in January.
Company founder Tobin Page says a 2021 Energica Eva Ribelle RS arrived recently in Brisbane and is awaiting import approvals.
"Our other two demonstrator bikes are leaving Italy this week. We should have all three RS models on the shop floor in February."
Energica Ego and Eva motorcycles have up to 400km (250 miles) of range which is the best on the market, beating Zero motorcycles with 360km if you use their optional Charge Tank which costs an extra $US2295.
Energica also supplied 18 bikes for the past two MotoE World Cup series run at select MotoGP rounds but will be replaced in 2023 by Ducati.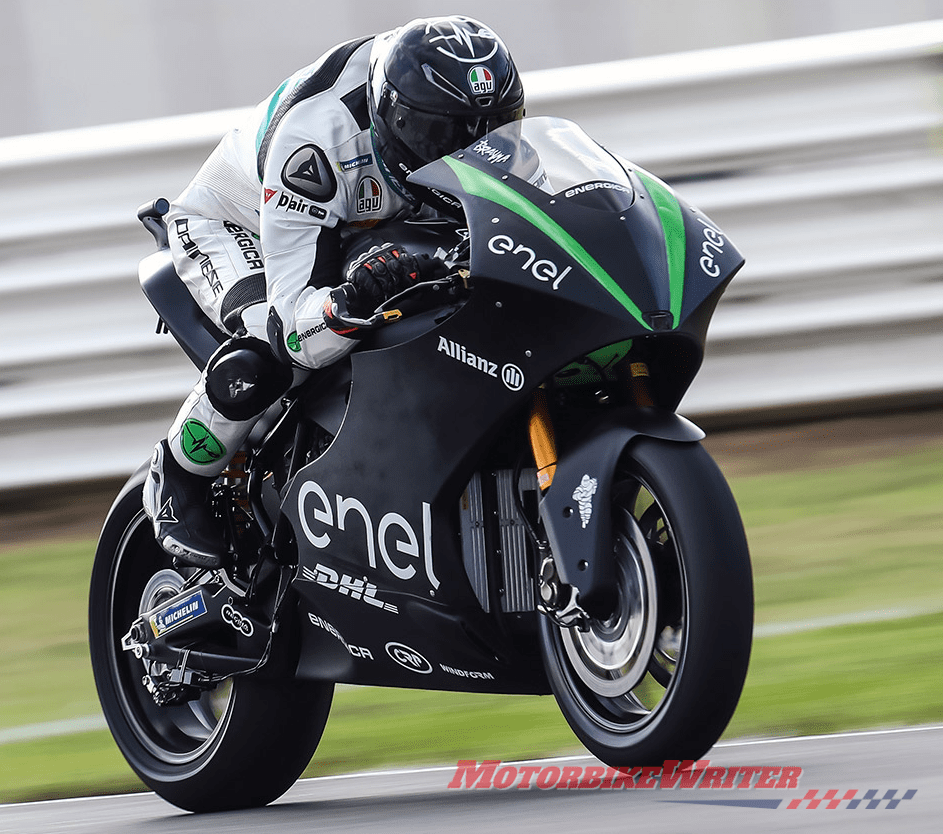 "We are thrilled to represent Energica Motorcycles in Australia and New Zealand," Toby says. 
"This region has been patiently waiting to experience the best electric motorcycles in the world – this partnership between Energica and Australian Electric Motor Co means we can now bring Australians and New Zealanders the range of premium electric motorcycles they have been asking for.
"We have a huge backlog of demand here – with hundreds of sales leads waiting to be serviced.
"We have a great climate for motorcycles, amazing roads and scenery. Our fast-charging infrastructure is improving rapidly. 
"Now with Energica Motorcycles in the region – we can finally unleash the potential of electric motorcycles here." 
Australia and New Zealand has one of the longest linked fast-charging EV networks in the world at almost 5000km from Cairns to Adelaide. 
In the next few years this network is forecast to become the longest in the world with 80 ultra-fast charging stations strategically located for long distance trips around Australia. 
Energica Sales & Field Marketing Director Giacomo Leone says the agreement with Australian Electric Motor Co is a "further stage in the development of the Energica distribution network in the World" with a presence in five continents.