From 1963 to 1982, Harley-Davidson also made golf carts and the most famous, belonging to Elvis Presley, is now up for grabs.
Harley did some strange things during the AMF years and this is one of the strangest!
Golf cart
The Elvis Harley golf cart is powered by a single-cylinder two-stroke engine but we don't know the size of this C.C. Rider!
It is among hundreds of Presley memorabilia up for auction in support of the Elvis Presley Foundation.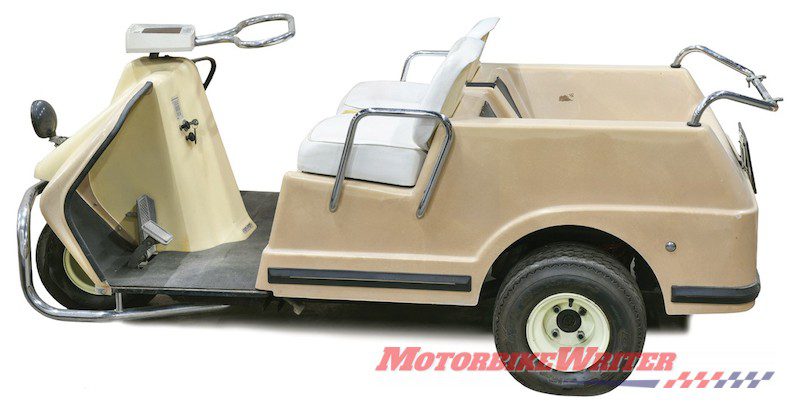 Elvis wasn't known as a golfer. He actually used the golf cart he bought in 1967 to get around his extensive Graceland property in Memphis.
UPDATE: Bids were up to $US30,000 (about A43,250) but the reserve was not met and the auction is now closed. It was estimated to fetch up to $US70,000 (more than $US100,000).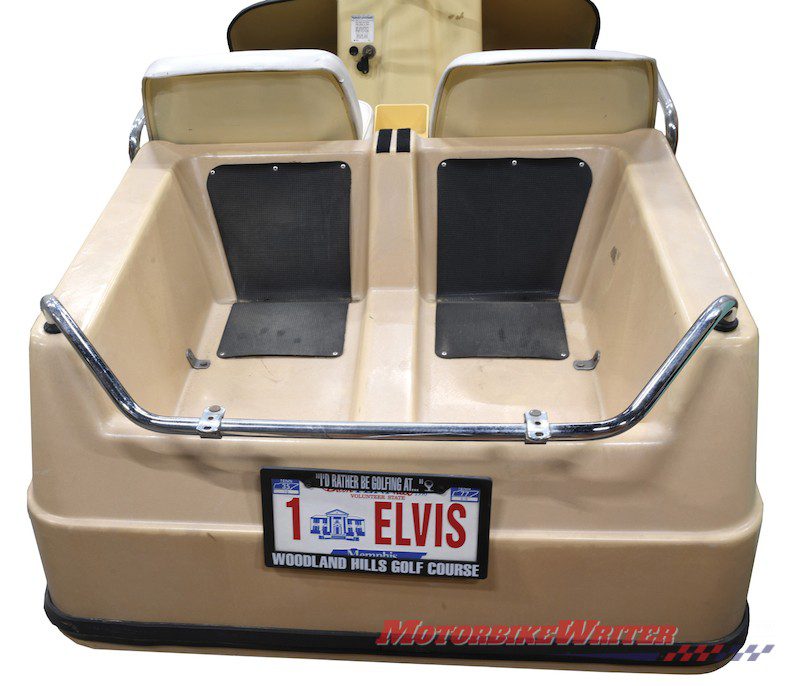 Elvis Harley
Elvis was a bit of a Harley fan owning several models in his lifetime.
Last year, his last motorcycle, a 1972 1200cc FLH Electra Glide, sold for $US800,000 (about $A1.2m), making it the third-most expensive motorcycle sold at auction.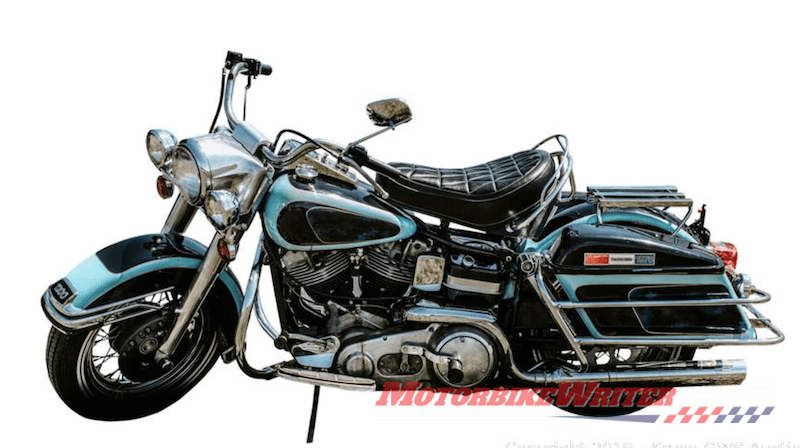 The motorcycle auction record remains with an Australian-owned 1951 Vincent Black Lightning aptly sold on Australia Day 2018.
Jack Ehret set an Australian speed record on the bike which was bought at the Bonham's annual Las Vegas motorcycle auction for a record $US929,000 ($A1,155,000, €748,500) by an unknown collector.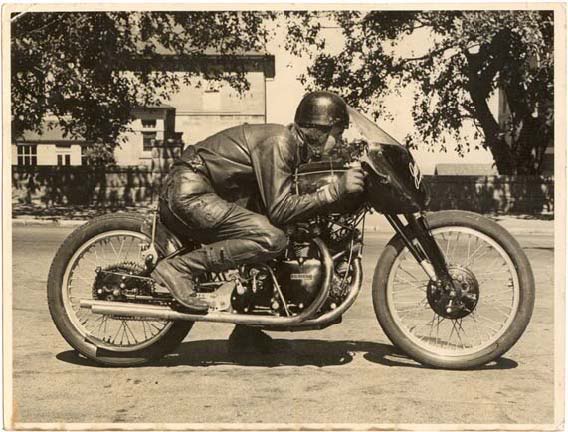 The new owner has returned the bike to Australia.
The Black Lightning beat the previous motorcycle auction record set by Steve McQueen's 1915 Cyclone which sold at a 2015 Las Vegas Mecum auction for almost $A1 million.