Elvis Presley's last motorcycle, a 1972 1200cc FLH Electra Glide, has sold for $US800,000 (about $A1.2m), failing to beat an Aussie bike's auction record.
Kruse GWS Auctions had expected the Elvis bike set auction records, believing it was worth as much as $A3m.
However, it was sold at almost a third of that value.
That means the auction record remains with an Australian-owned 1951 Vincent Black Lightning aptly sold on Australia Day 2018.
Jack Ehret set an Australian speed record on the bike which was bought at the Bonham's annual Las Vegas motorcycle auction for a record $US929,000 ($A1,155,000, €748,500) by an unknown collector.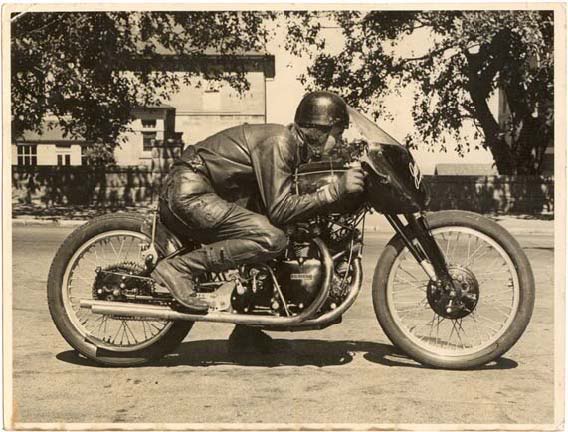 The new owner has returned the bike to Australia.
The Black Lightning beat the previous motorcycle auction record set by Steve McQueen's 1915 Cyclone which sold at a 2015 Las Vegas Mecum auction for almost $A1 million.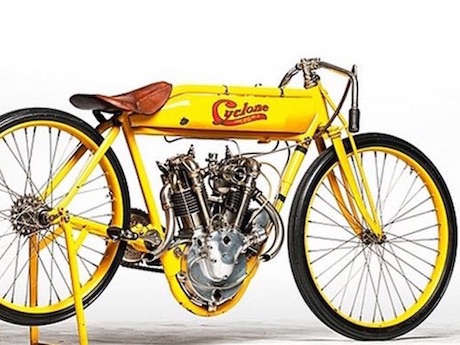 Elvis bike has left the building
There were 22 bids for the "King's" bike, his last before he died in 1977, aged just 42.
Elvis bought the customised FLH full dresser in California on 11 August 1976 and shipped it to his home at Graceland, Memphis.
He barely rode the bike, clocking up just 202km in less than a year before he sold it to a local Harley dealership 90 days before he died.
Elvis often gave away his favourite "toys" after a short time of enjoyment, substantiating his lifelong charitable nature.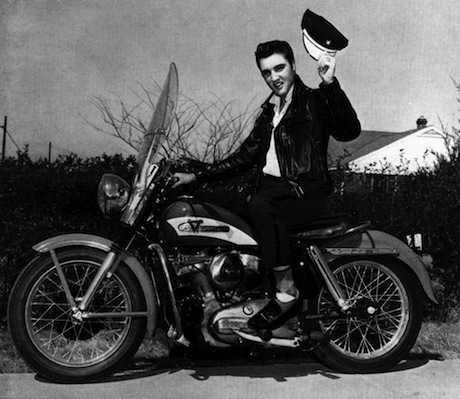 The immaculately preserved Harley includes a number of custom features, with Presley choosing a black and blue two-tone paint job, stitched leather seat and chrome accents.
Incredibly, the bike was still registered in Presley's name and has been on show at the Murdo South Dakota Pioneer Auto Museum for over 30 years.
The motorcycle has been housed in a glass museum quality display for its entire stay at the museum and guests have never been allowed to touch it.