The second annual Dust Hustle tomorrow (Saturday September 5, 2015) is a sellout for riders and will be a much more spectator-friendly event, says Brisbane custom shop Ellaspede spokesman Hughan Seary.
The fun event where riders race flat track on a variety of suitable and not-so-suitable machines is on at the North Brisbane Junior Motorcycle Club's Mick Doohan Raceway.
Spectator entry is free to see a sold-out field of more than 100 novice riders having a go at recreating the fun of the cult 1971 movie On Any Sunday!
Hughan says there will be a surprise guest racer on the day, plus demonstration rides by the local club members and Pro AMA flat track racer Michael Kirkness. The track will also have a different layout to last year.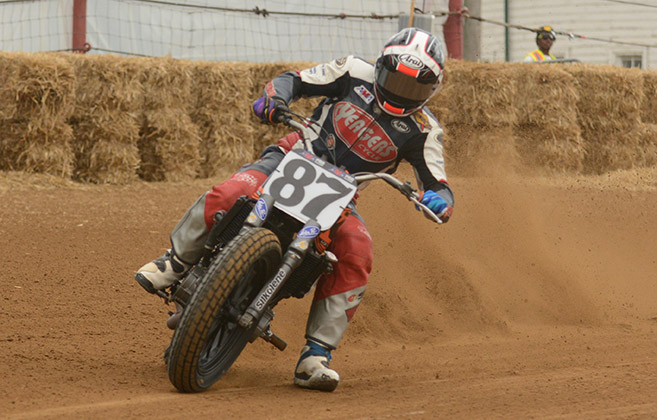 He says they had about 500 spectators last year, but they are expecting more than 1000 this year with a lot more off-track attractions including trade stalls, food, cafe, bar and an after-party from 4pm.
There will also be raffle and event prizes for spectators and riders including a Bell Bullitt helmet, GoPro, bike oil, tyres and more.
The event is inspired by the famous Dirt Quake event made popular by Sideburn Magazine. "It is a flat track fun day open to all the weird, wonderful and woefully unsuitable motorcycles that could possibly be ridden on the dirt," Hughan says.