Triumph Motorcycles is surveying customers with an email asking if they've ridden an electric motorcycle and whether the British company should make an electric Triumph.
It's not the first time Triumph has surveyed its customers about an electric bike. They launched a short online survey as far back as 2012.
The new email survey asks questions such as:
Have you ever ridden an electric motorcycle?

How do you rate the experience on a scale of 1-10?

Do you own an electric motorcycle?

What might prevent you from buying an electric motorcycle?

How would you feel about felt Triumph building an electric motorcycle?
Electric Triumph
It comes as no surprise that Triumph is considering an electric motorcycle at some stage.
All manufacturers must be considering adding an electric model to their fleet. It's inevitable.
It's refreshing that Triumph is asking their customers what they want before jumping in at the deep end and building one – although we expect they have already been doing some development work.
However, the questions they should be asking their supporters are:
How much would you be prepared to pay for an electric Triumph?

What is the minimum range you would require?

How soon should we launch an electric motorcycle?

What is the maximum charging time you would be prepared to put up with?
Harley's error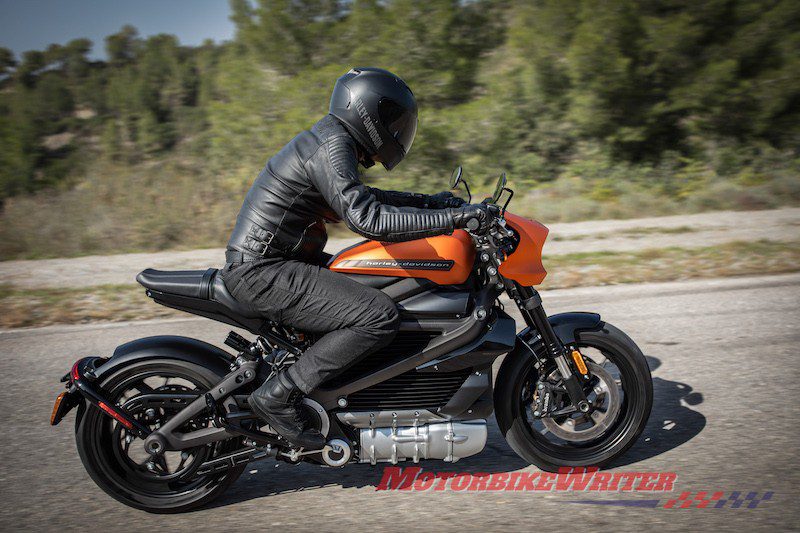 The last thing they would want to do is follow Harley-Davidson's example with their electric LiveWire.
It is now open for pre-orders with delivery in North America and Europe in August this year and Australia next year.
We're not sure how many orders Harley have received, but we suspect they will be minimal.
Why? Because the price is extraordinarily high and the range too low.
At almost $US30,000 (more than $A40,000), it would be the second most expensive motorcycle in their fleet, yet it has only about 180km of range. There are no details yet about charging times.
It's a huge miss by Harley when there are already similar electric motorcycles that cost less than half its price with almost double the range.
Triumph last year was voted the most satisfying brand by Australian customers.
Is it any wonder when they consider their customers first before making the same mistake as Harley!
But since they have been surveying customers since 2012, we don't expect they will jump into electric motorcycles too soon!