Curtiss Motorcycles unveiled their first electric motorcycle prototype Zeus in May with the world's first twin motors; now they say their second electric bike will have the world's first "V8" battery.
An image of the stretched-out Hera electric motorcycle was released at Pebble Beach with the company claiming the bike will be available in 2020.
Zeus and Hera won't be cheap, judging by the prices of their previous models. For example, their Warhawk costs $US105,000 (about $A140,000).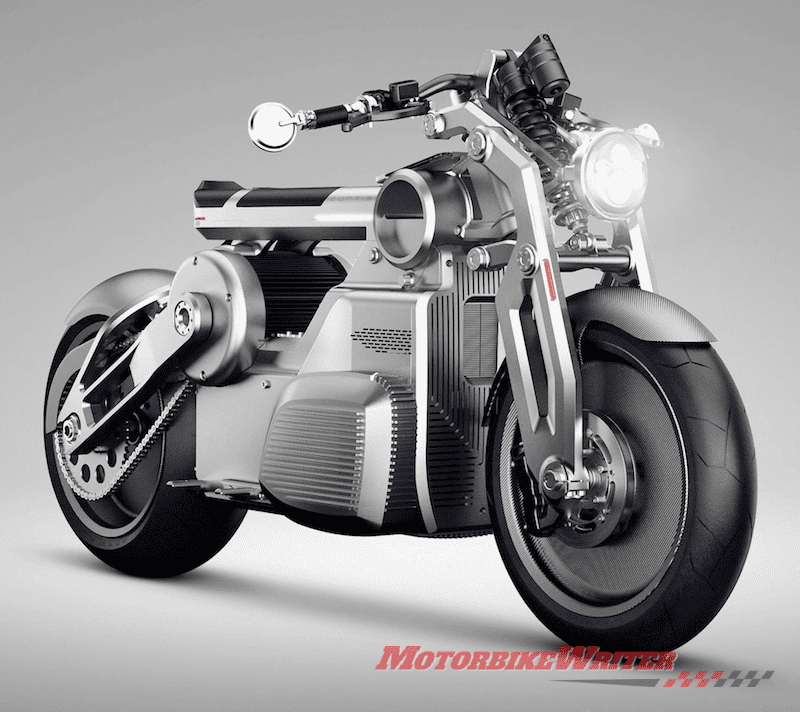 Curtiss Chairman and CEO Matt Chambers says Hera will be "the world's most luxurious motorcycle".
"Featuring the world's first V8 battery architecture, an ultra-powerful, yet refined, E-Twin motor, and a 66-inch wheelbase, Hera will occupy a class all her own," he says.
Curtiss history
Curtiss Motorcycles was formerly called Confederate Motorcycles but last year the Alabama motorcycle company ditched its now-controversial name after deadly race riots in Charlottesville, Virginia. 
Confederate Motors president H. Matthew Chambers said the company changed the name to honour motorcycle racer Glenn Curtiss who invented the first American V-Twin motorcycle.
Glenn set a world speed record of 136.3mph (219km/h) in 1907 on Ormond Beach, Florida, on a motorcycle he built with a 4.4-litre V8 engine he had designed and built for aircraft use.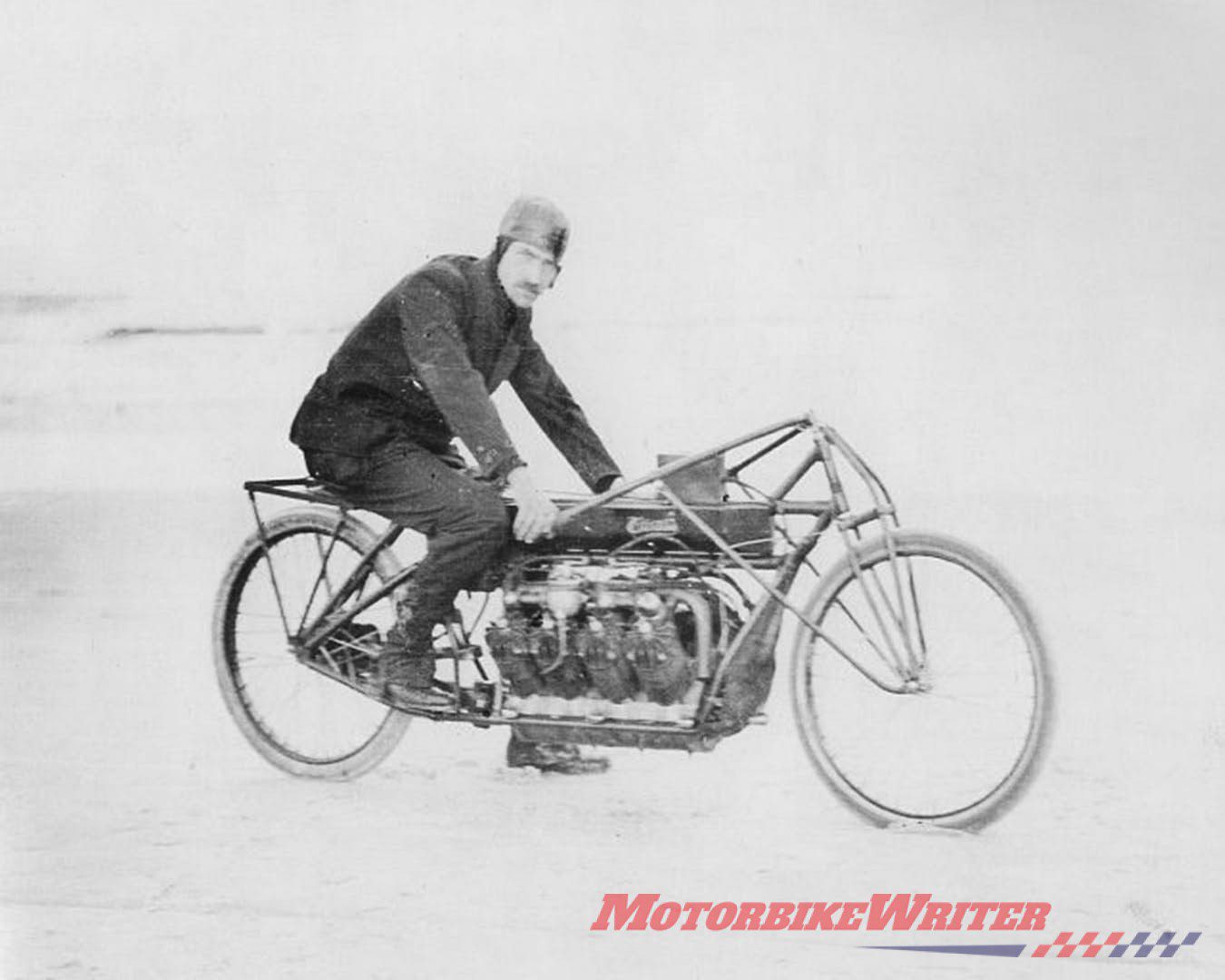 First V8 battery
To replicate the V8 engine, Curtiss Motorcycles has created eight "cylinders" of high-density Li-ion batteries.
It is expected to use the same two Zero SR motors used in the Zeus which have 104kW of power.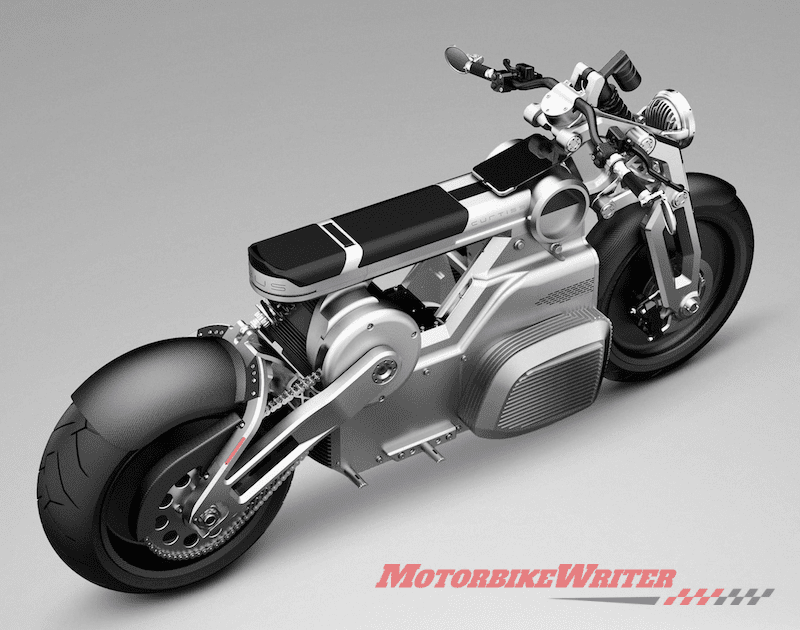 A 14.4kWh lithium-ion battery pack drives the rear wheel via an E-Twin power unit which is a set of two high-output electric motors driving a common output shaft.
When the Zeus was unveiled Curtiss Design Director Jordan Cornille said the "fresh, all-new design DNA will define every Curtiss motorcycle moving forward".
"This minimalist, pure, organic brand language has been carefully developed over the last several years, and foreshadows an entire family of Curtiss products to come," he said.
Electric boom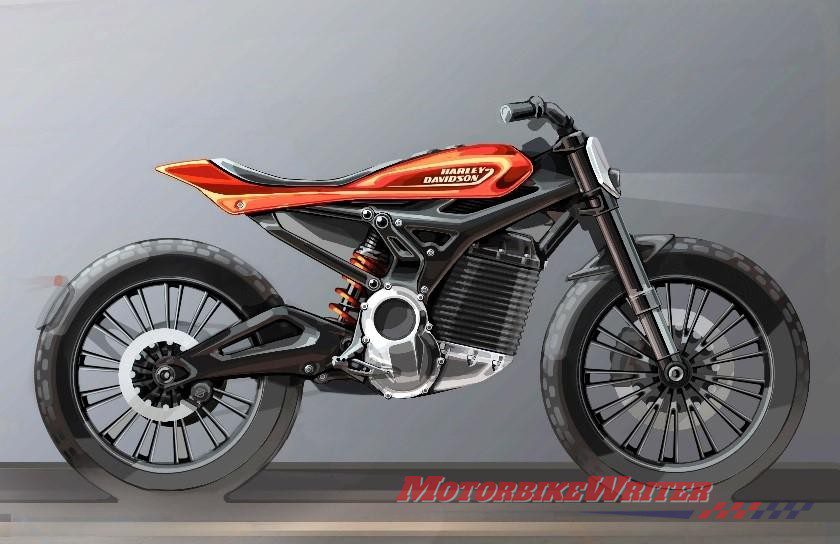 While at the top end of the market, the announcement of a second electric bike from Curtiss Motorcycles comes shortly after Harley-Davidson announced a range of electric motorcycles and bicycles within the next four years.
They will start with the LiveWire electric sports bike in 2019, but also include smaller urban electric bikes, bicycles and even a scooter.
The fact that these two traditional American motorcycle companies are going electric clearly signals the dawn of a new age of electric motorcycles, bicycles and scooters.