Electric motorcycles don't have the design constraints of a petrol-powered bike with its bulky engine, fuel tank, driveline and exhaust pipe, so the designs are getting kookier and kookier.
Premium Italian bike accessories company Rizoma recently held a Design Challenge to demonstrate the "Future of Motorcycling".
Fittingly it was won by an electric motorcycle.
It's called the Tryal because it is based around a triangular body.
Kookier designs
The Tryal comes as French company Newron has unveiled a wooden electric motorcycle, carbon girder forks and a cylindrical battery.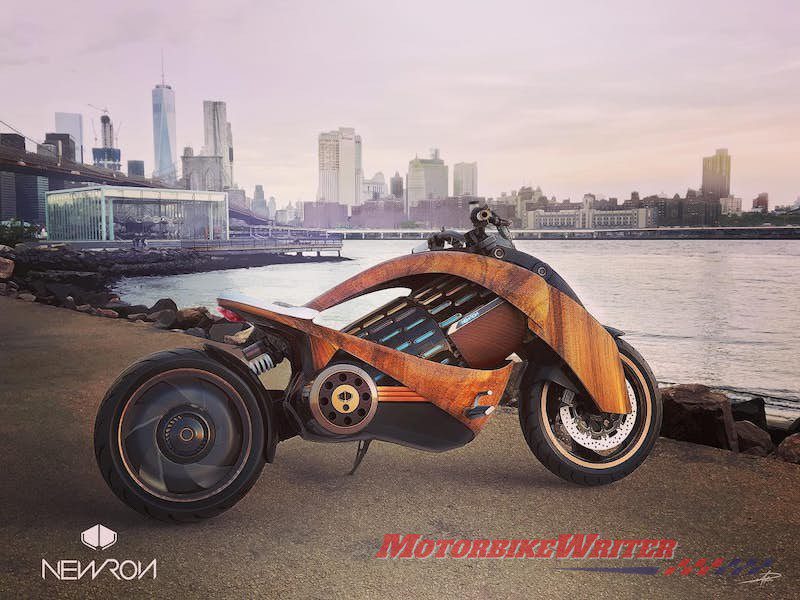 They both follow some recent kooky electric motorcycle designs by American motorcycle company Curtiss.
Famed LA motorcycle customiser Roland Sands of LA says that electric motorcycles do not have as many restrictions of traditional motorcycles and he looked forward to expanding his design ideas.
He pointed out that batteries can be made into almost any shape and electric motors are much smaller than an internal combustion engine, allowing designers much more flexibility with their creations.
Consequently, we've seen some other kooky designs such as the Essence e-raw with its suspended seat and "tank", the bug-like Johammer, the wild Zec00 and the Racer X shaped like an "X".
Tryal was design by Erik Askin, the Associate Design Director at New Deal Design in San Francisco.
"The future of motorcycling will hinge on getting more riders on two wheels," Erik says.
"Among an industry catering towards performance and horsepower, the Tryal Bike offers a friendlier approach. Simple, approachable and most importantly … fun, this is a bike that is easy for anyone to ride.
"Bold colours, clean iconic forms, and fun features such as the customise-able dot matrix headlight, makes the Tryal an exciting new choice for future riders.
"A modern day mini-moto with 14" wheels, electric drive train, and upright geometry the Tryal is a blast for learning or simply a fun way to get around town."
Urban bike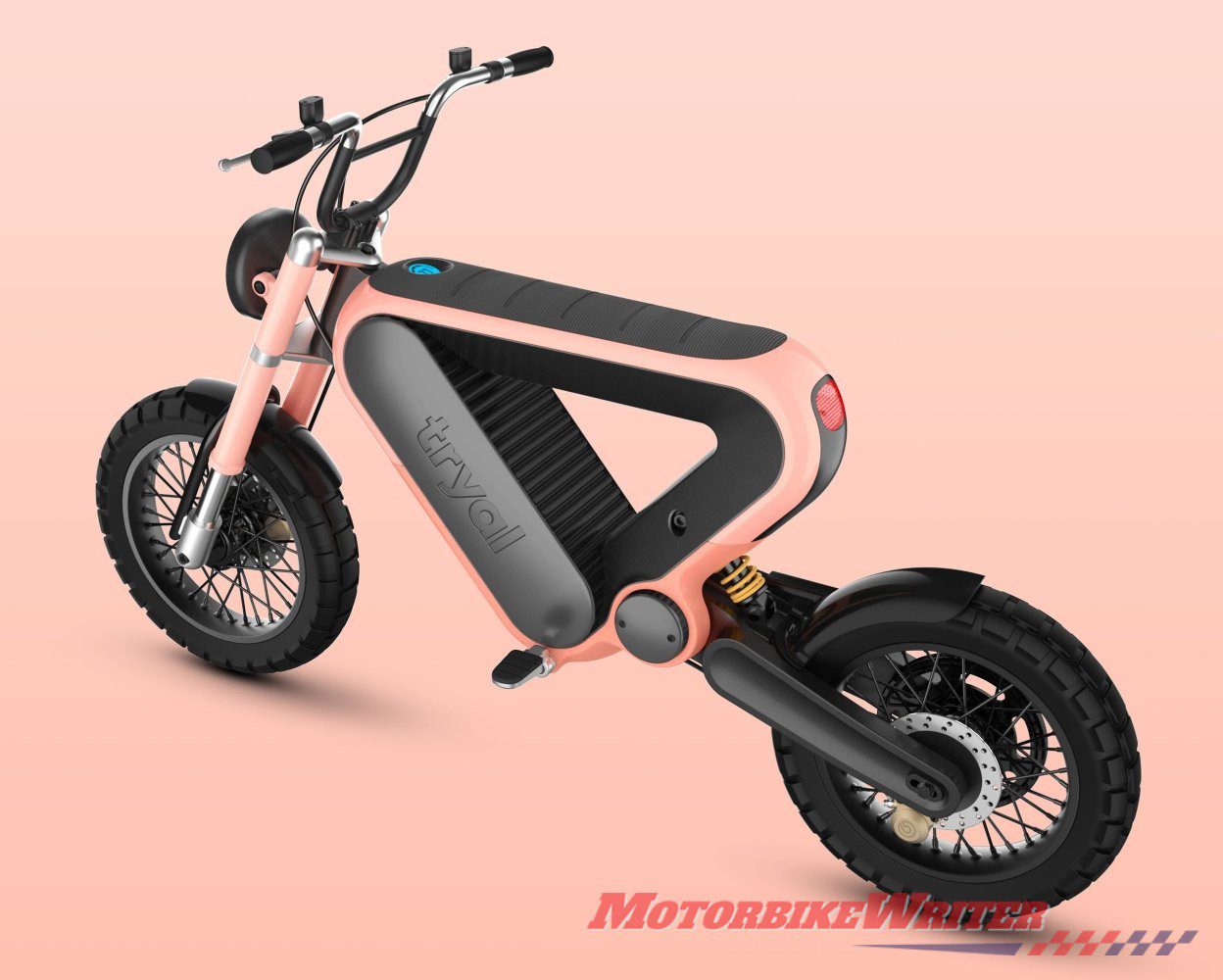 The solo Tryal looks like it might be suited to some light adventure riding with its chunky knobby tyres, wire wheels and BMW-style bars.
However, it would be awfully uncomfortable on rough roads with its straight bench seat, the wheels are only 14 inches and the belt drive system would pick up some gravel.
This is really an urban bike with its scooter-esque twist-and-go transmission making it easy to ride in traffic.
They have also cleaned up the footpegs with no rear brake pedal, either.
Instead, the brakes are hand levers on the bars like on a scooter.
However, it does feature conventional suspension with a mono shock rear and upside-down forks.
The battery, motor and controller are all housed in the triangular hollow body.
There are no details about the output, charging times, range or top speed of either the Tryal or Newron.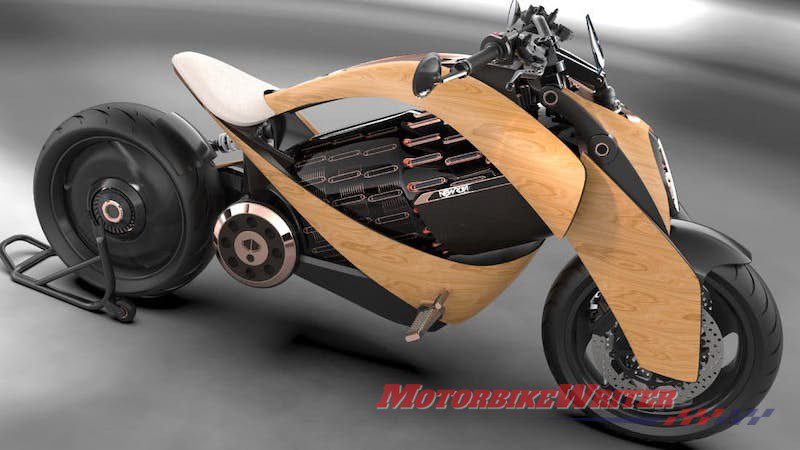 Furthermore, we don't expect either is planned for production, just design exercises!
However, it's a good indication, along with some other recent electric motorcycle designs, of how strange the future of motorcycling is going to look.
And winner of the ugliest electric motorcycle set to hit the market from China.
Check out these NeuWai offerings from the new brand established by the Chinese Sunguo Motors.