One of the biggest threats to the future of motorcycles is the loss of motocross tracks around Australia due to the noise issue in areas of urban sprawl.
Young MX riders are the next generation of motorcyclists.
Getting kids on motorcycles helps develop their hand-eye coordination, balance and alertness. 
But rapidly expanding urban areas are threatening the existence of motocross parks and in some states, it is now even illegal to operate a motorcycle on private property within 100m of your fence line.
However, the growth of quiet electric motorcycles and balance bikes for children could be the answer to this growing problem. 
Many manufacturers are now introducing these bikes to their range — even Harley-Davidson, although not yet in Australia!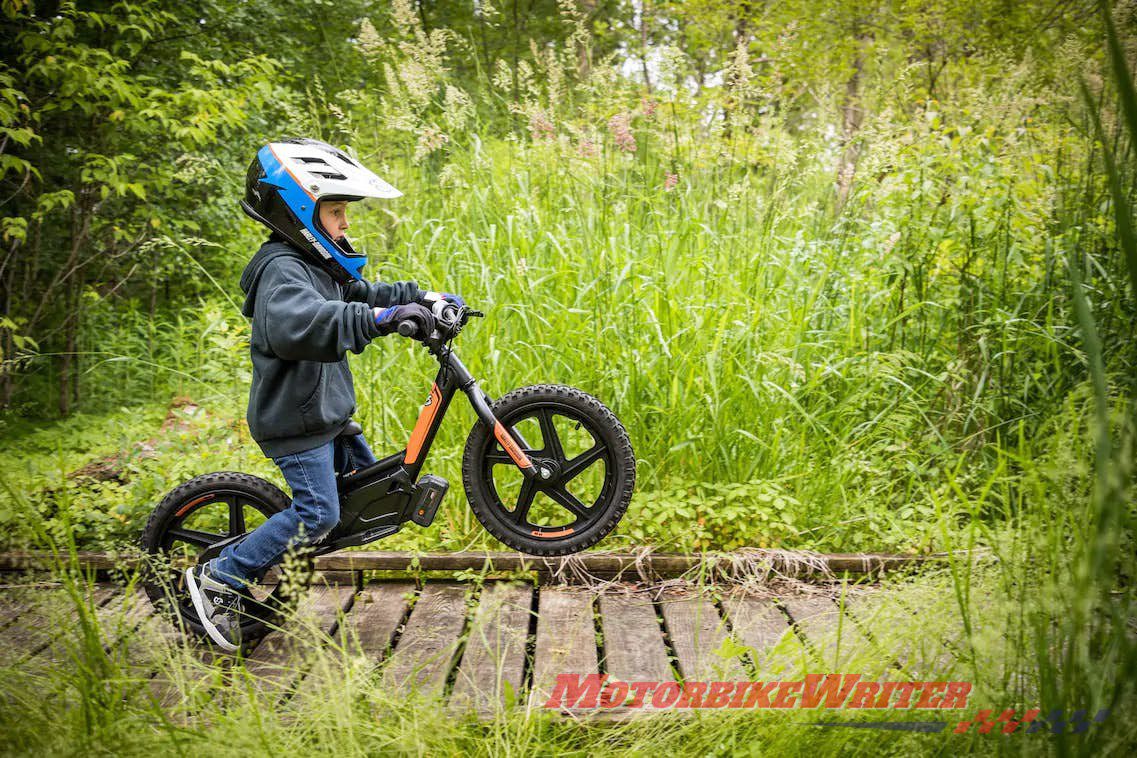 French motorcycle manufacturer Sherco has had a lot of success here with their Factory electric enduro models which they are now expanding to electric balance bike ranks.
Less than a year after Sherco Australia launched their EB12 and EB16 electric balance bikes, the EB16 Factory now provides a higher-spec alternative.
It costs $999 and comes with a more powerful brushless motor, a rear disc brake, front suspension and styling updates.
They feature a simple twist-and-go throttle, a running time of up to 60 minutes and the option of a non-powered mode for kids to push, balance and coast before activating the brushless motor.
The EB16 Factory is supplied with an Australian 240V household charger, owner's manual and toolkit. It has a 12-month parts-only warranty.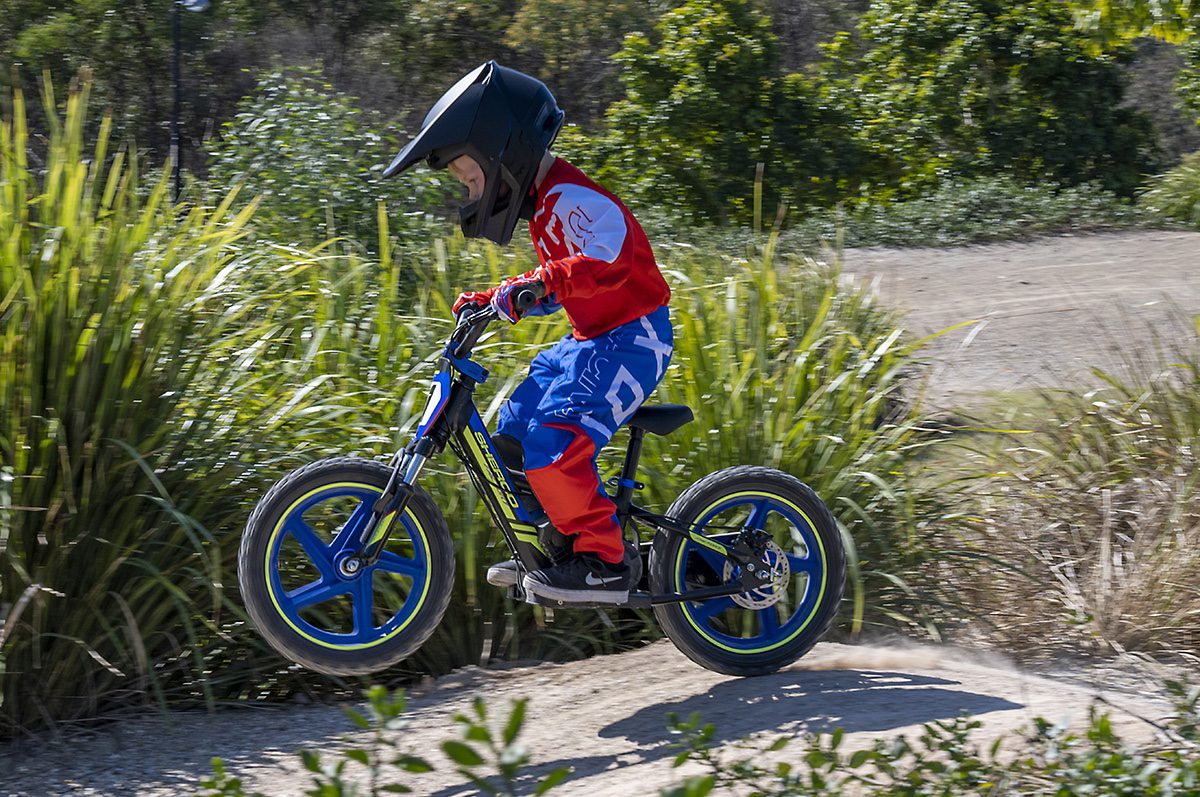 EB16 Factory
•    A 24V 250W brushless motor (EB16: 170W brush motor);
•    24km/h top speed (EB16: 21km/h top speed);
•    Better acceleration than EB16;
•    Suspension: front fork;
•    Three speed modes (EB16: two modes);
•    Higher handlebar;
•    Rear disc brake;
•    Anodised blue handlebar and seat clamp (quick-release seat clamp);
•    Blue rims with a more aggressive tread pattern;
•    New grips and brake lever; and
•    Sherco Factory decals.