Imagine an electric motorcycle that could emulate the sound and feel of any past or present sportsbike, whether thumper or multi-cylinder.
It's called the Emula (short for emulate) and it promises to be a thousand bikes in one.
Emulate with McFly
The prototype bike is the product of Italian company 2Electron.
It uses what they call McFly Core technology which is a wink to Michael J. Fox's character, Marty McFly, in the Back to the Future movies.
But rather than a "fluxcapacitor", the Emula uses subwoofers under the seat and on the tank to match traditional bike sounds, vibration pads in the seat, bars and pegs to provide engine feedback sensations and a digital gear shifter and clutch lever.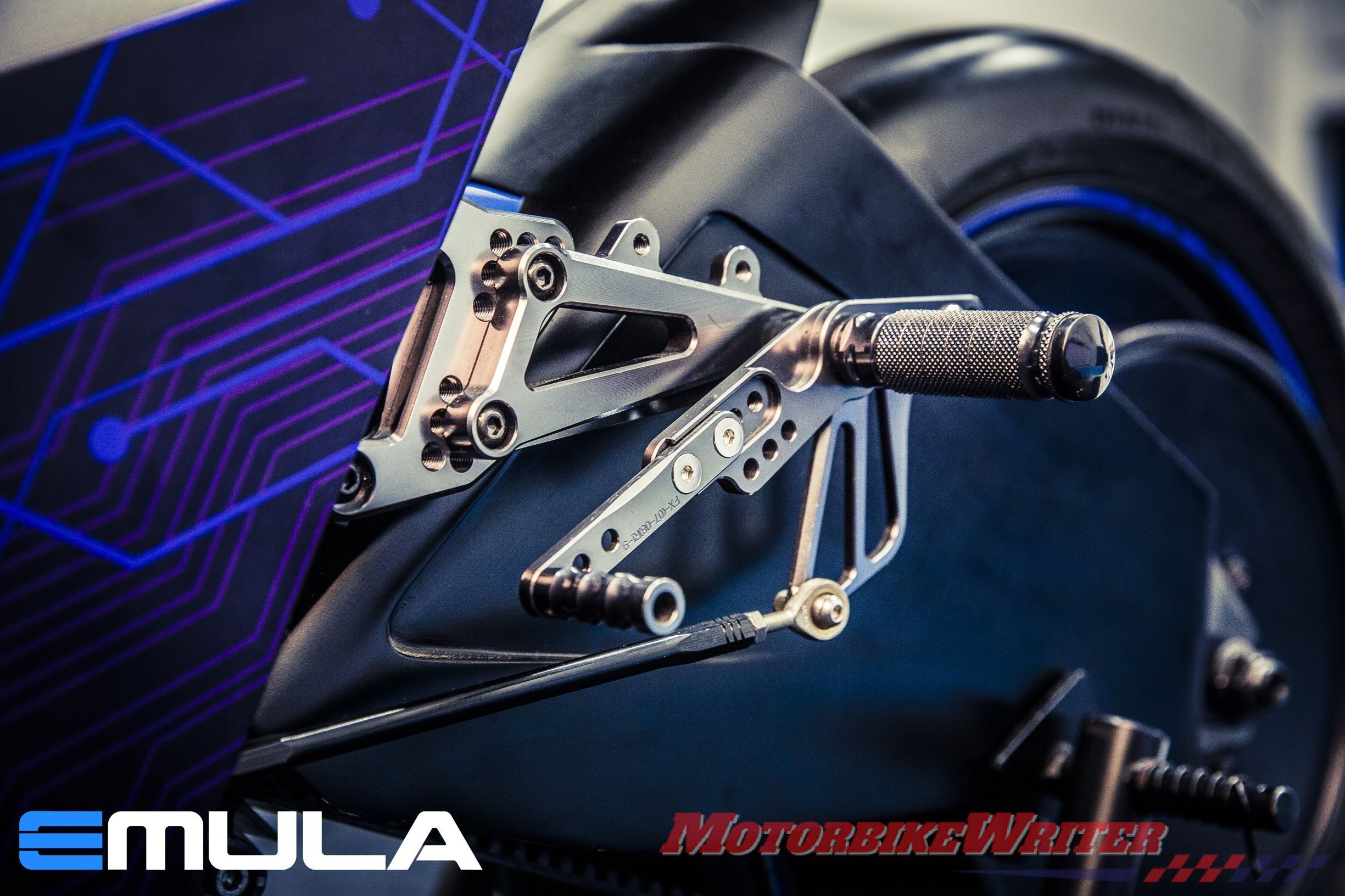 They say customers will be able to choose "almost" any brand, make or model of motorcycle and the technology will be able to match the sound, feel and even emulate the power curve, throttle response and gear shifting characteristics.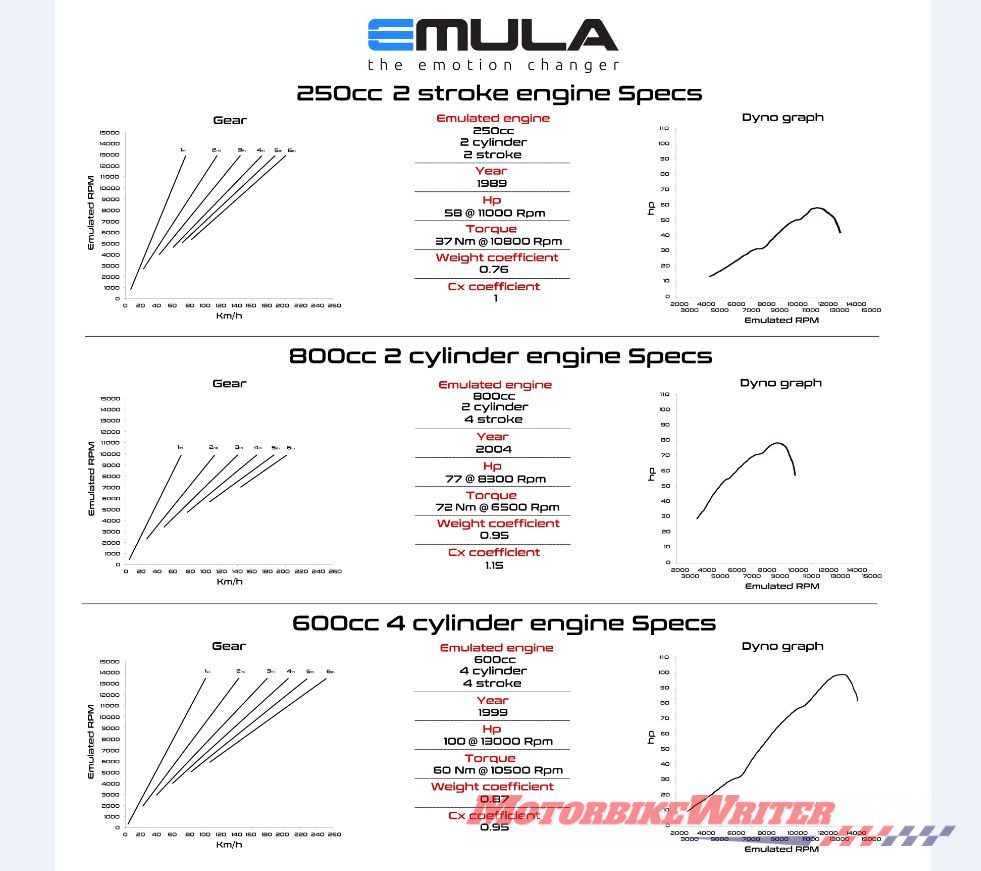 One of the most common complaints about electric motorcycles is that they lack the sound, feel and emotion of a traditional motorcycle.
This technology is obviously geared to overcome this, but at what cost in dollars and weight?
There is no word yet on scheduled arrival, price or tech specs such as range and charging times.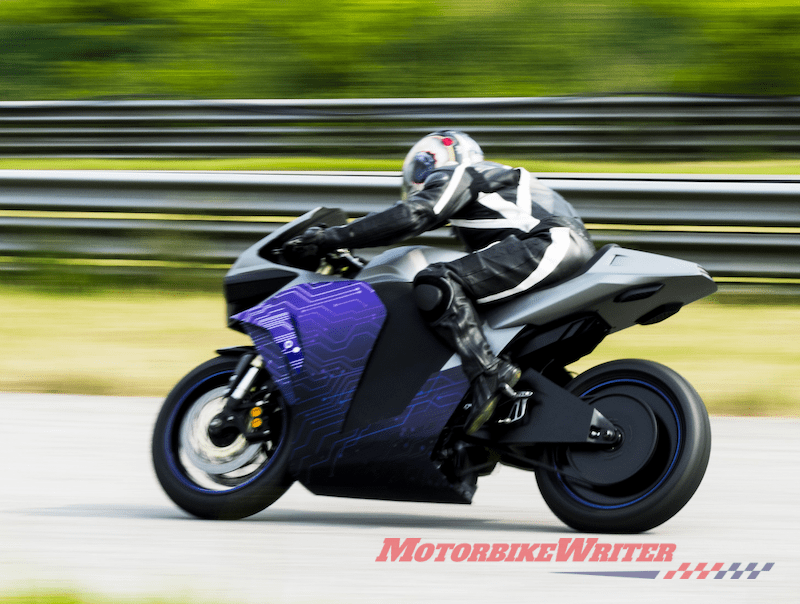 Boring mode
However, they do say it has have a "Boring Mode" which turns off the noises, vibrations and reverts to twist-and-go throttle with direct drive to the rear wheel.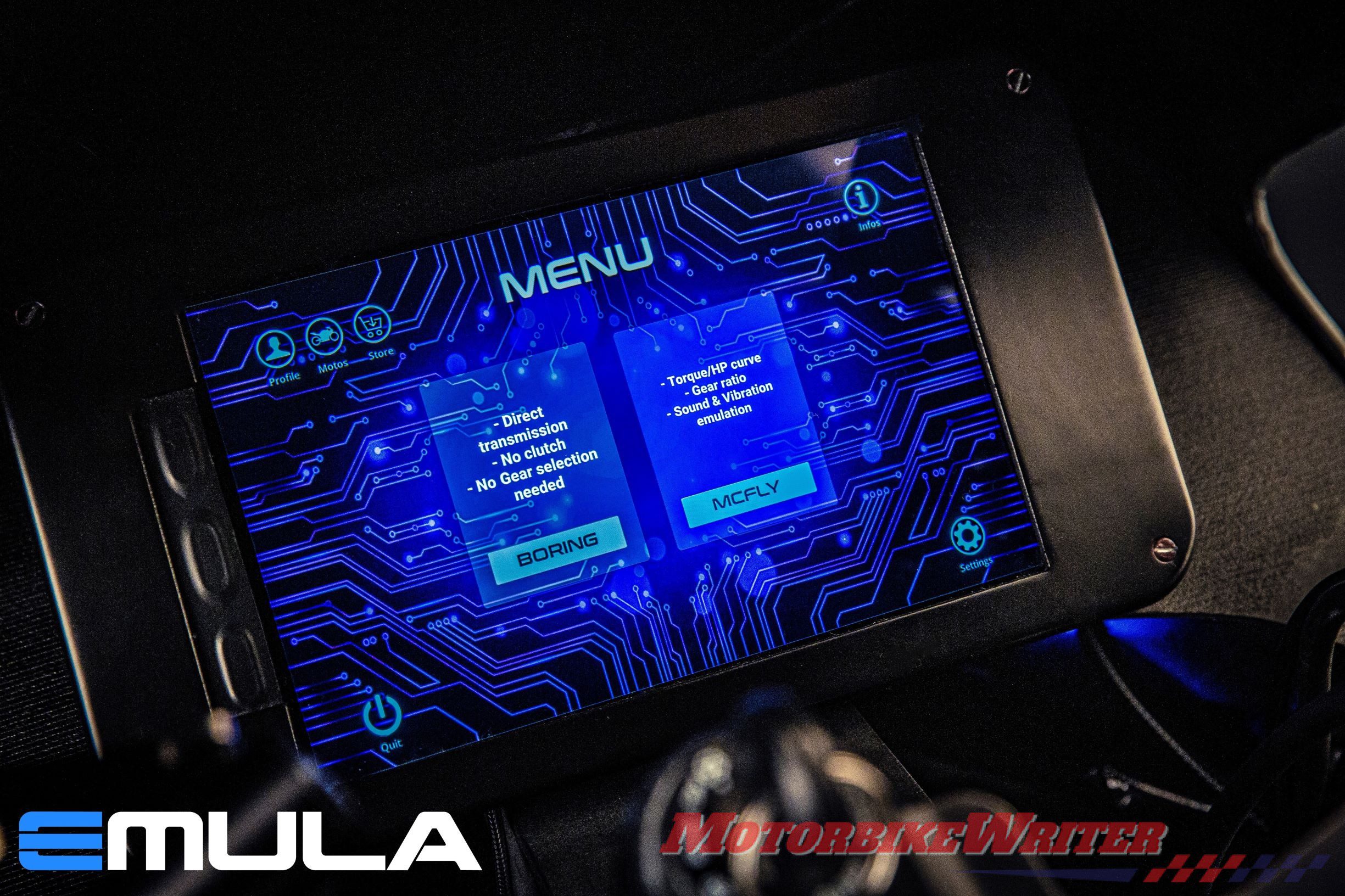 They also claim a 250km/h (155mph) top speed.
Since the McFly emulation software is simply downloaded into the bike's computer, you can chose several favourite motorcycle types and swap between them on the fly (or is that McFly?).
Now that would be interesting. Imagine switching from a Mike Hailwood Ducati to a Doohan 500cc two-stroke!
It's sort of like a bike simulator on steroids.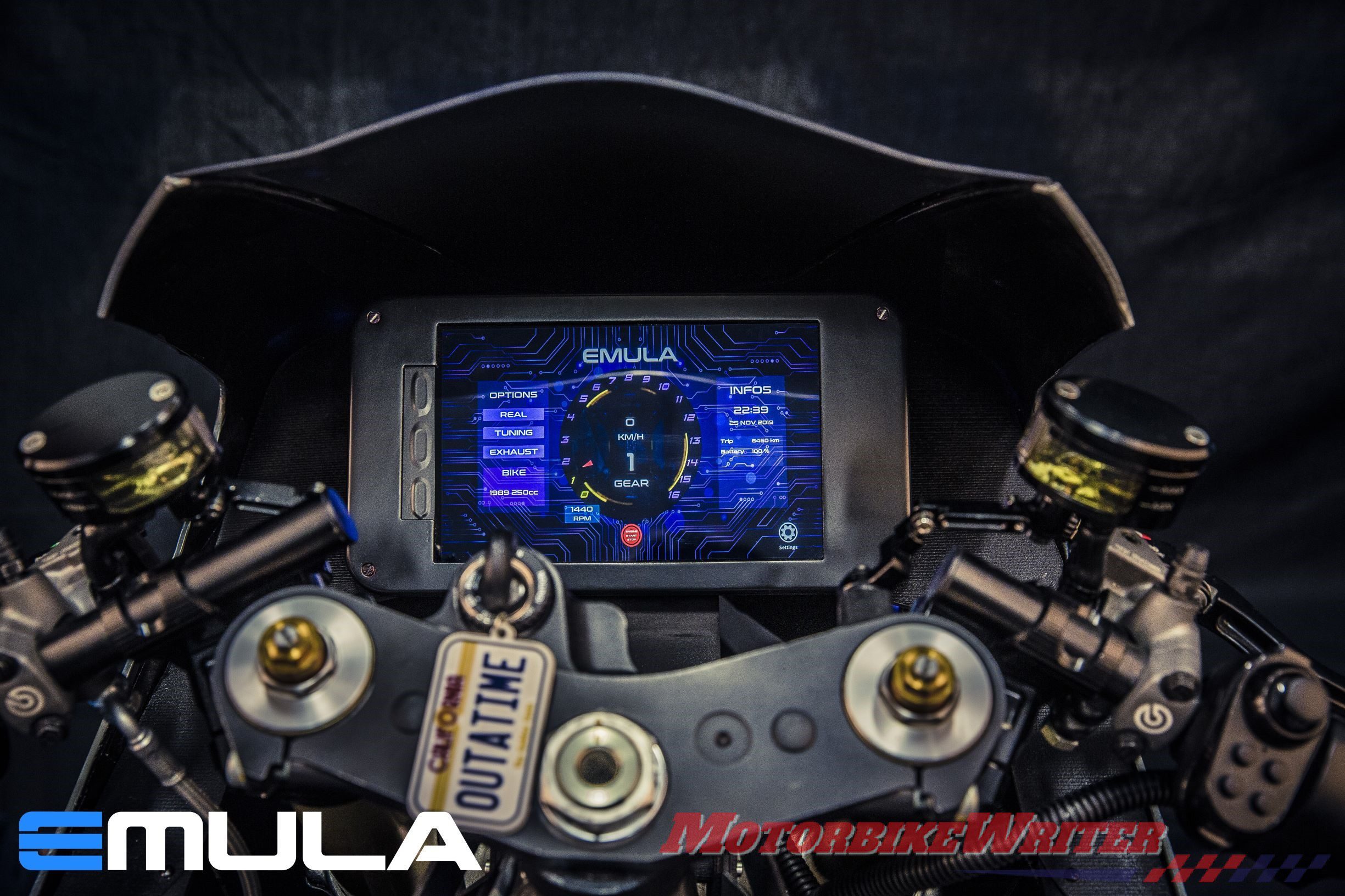 Is this just a gimmick, or do they really think this has the potential to come to market?
We don't know. We contacted the company and have yet to receive a reply, but will update if/when we do.
* Meanwhile what bike would you nominate to program into this electric machine? Leave your comments below.