Suzuki may have followed the chatter of their die-hard fans when they suggested somebody slap fairings and a few extra bits 'n' bobs on their new GSX-8S, but you know what else they also didn't have? A similarly-specced competitor to toss the gauntlet at the feet of Ducati's Multistrada and BMW's S 1000 XR… and now they have it. 
Since its debut yesterday morning, the all-new 2024 GSX-S1000GX has been making waves in Hall 22, Stand A10 for multiple reasons: 
The GSX-S1000GX is the very first bike to carry the Suzuki Advanced Electronic Suspension (SAES)

Thanks to the six-axis Bosch IMU, the GSX-S1000GX is Suzuki's most technologically sophisticated motorcycle to date

The GSX-S1000GX is the ideal crossover from the GSX-S1000GT to the V-Strom 1050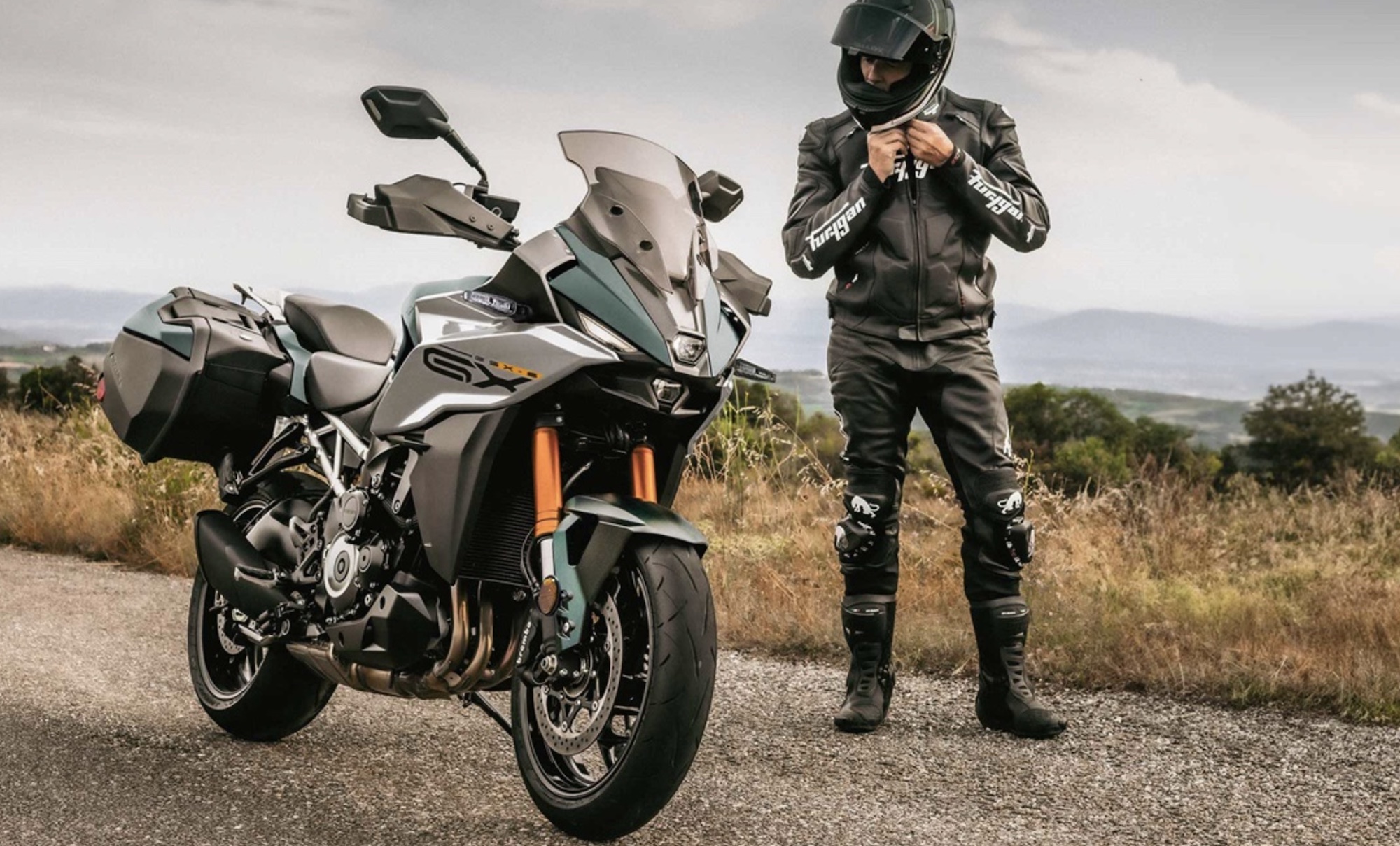 Suspension duties are a tad more complicated than how they appear above; using the Suzuki Road Adaptive Stabilization (SRAS) program, we're told that this bike will be able to "detect uneven road surfaces and automatically switch the suspension control amount by incorporating SAES with data from the Inertial Measurement Unit (IMU) and other sources."
In short, Suzuki's new "SIRS" combo is gunning to have any rider "master high levels of intelligence and performance, regardless of the situation, road conditions, or riding experience."
This slideshow requires JavaScript.
The new tech is accompanied by three Ride Modes (Active, Basic and Comfort), all working with an inline-four heart capable of 999cc, or 150hp @ 11,000rpm and 78.2lb-ft. of yank @ 9,250rpm.
A wider handlebar, lower footpegs, higher ground clearance and 33.3" seat height complete the vibes, making this new "Supreme Sport Crossover" Suzuki's best contribution to the high-tech ADV+touring crowd.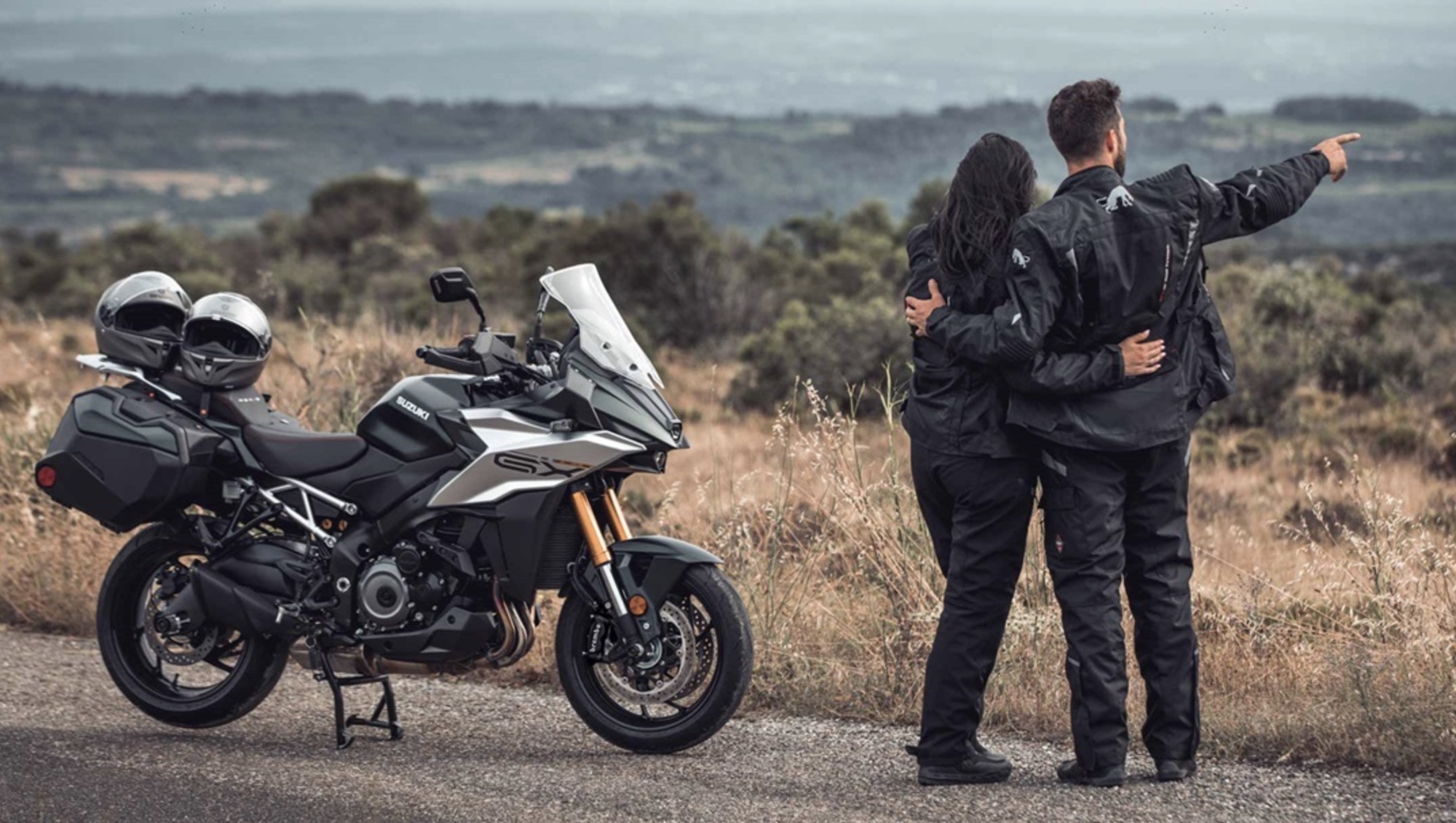 Suzuki's claims to creating an accessible, tech-happy bike are bold, especially considering their reputation for taking things at one speed (slow). Still, it's obvious Suzuki's commitment to carbon neutrality has jump-started their rev toward the future, and we can't wait to see what they have in store for us next.
Expect the 2024 GSX-S1000GX to be available as of December of this year in the following colors: 
Metallic Triton Blue

Glass Sparkle Black

Pearl Mat Shadow Green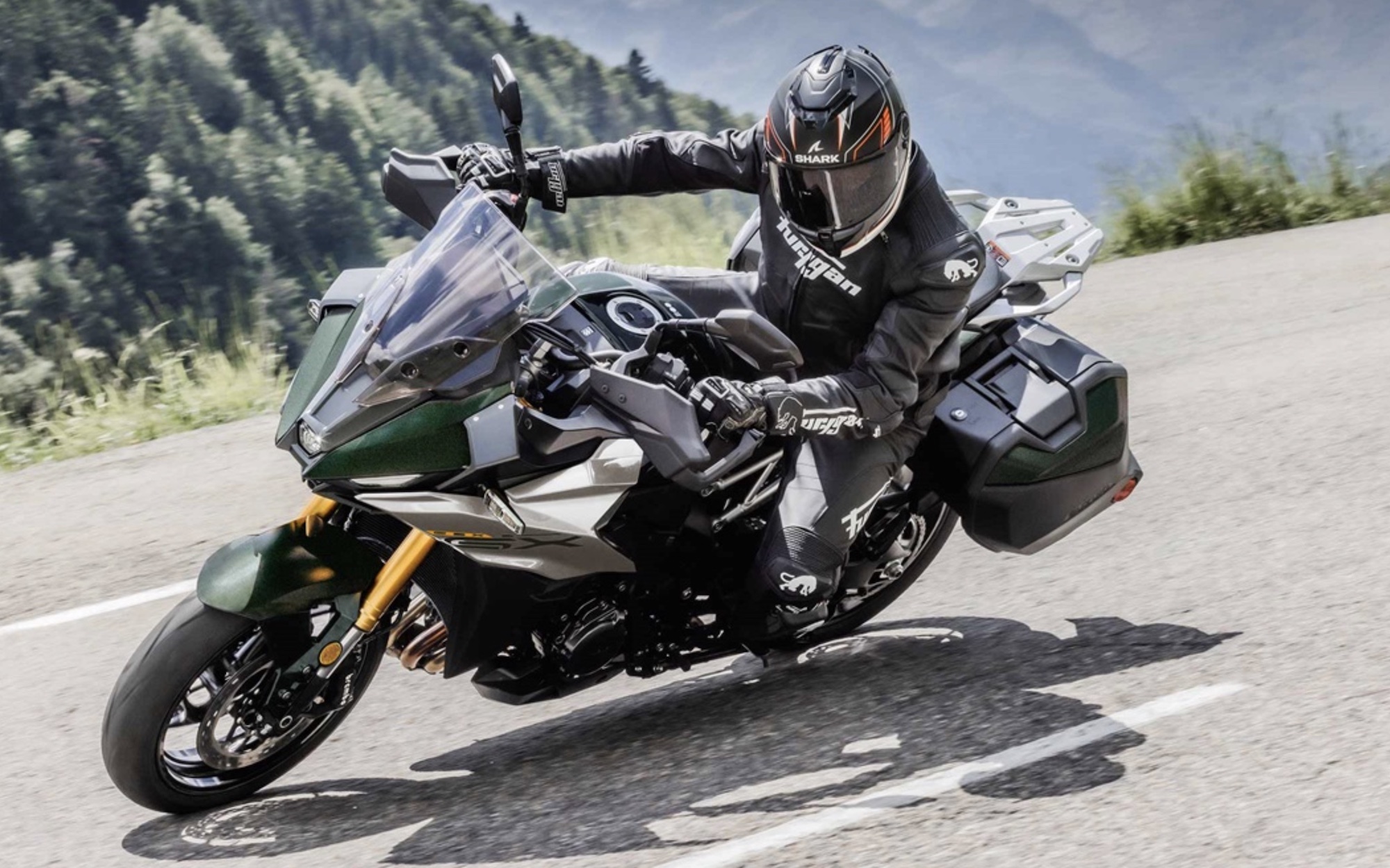 Price is TBD, so stay tuned for the updates.
*All medina provided by Suzuki*