Every once in a while, a new color scheme comes out in honor of a recent daredevil/derring-do; these machines, as pretty as some of them are, are frequently a smaller, limited edition batch of beauties designed to sell and sell fast.
We can't yet vouch for the exact speed at which the new GSX-8S Kevin Schwantz Livery Edition is selling, but the colors are pretty, yeah?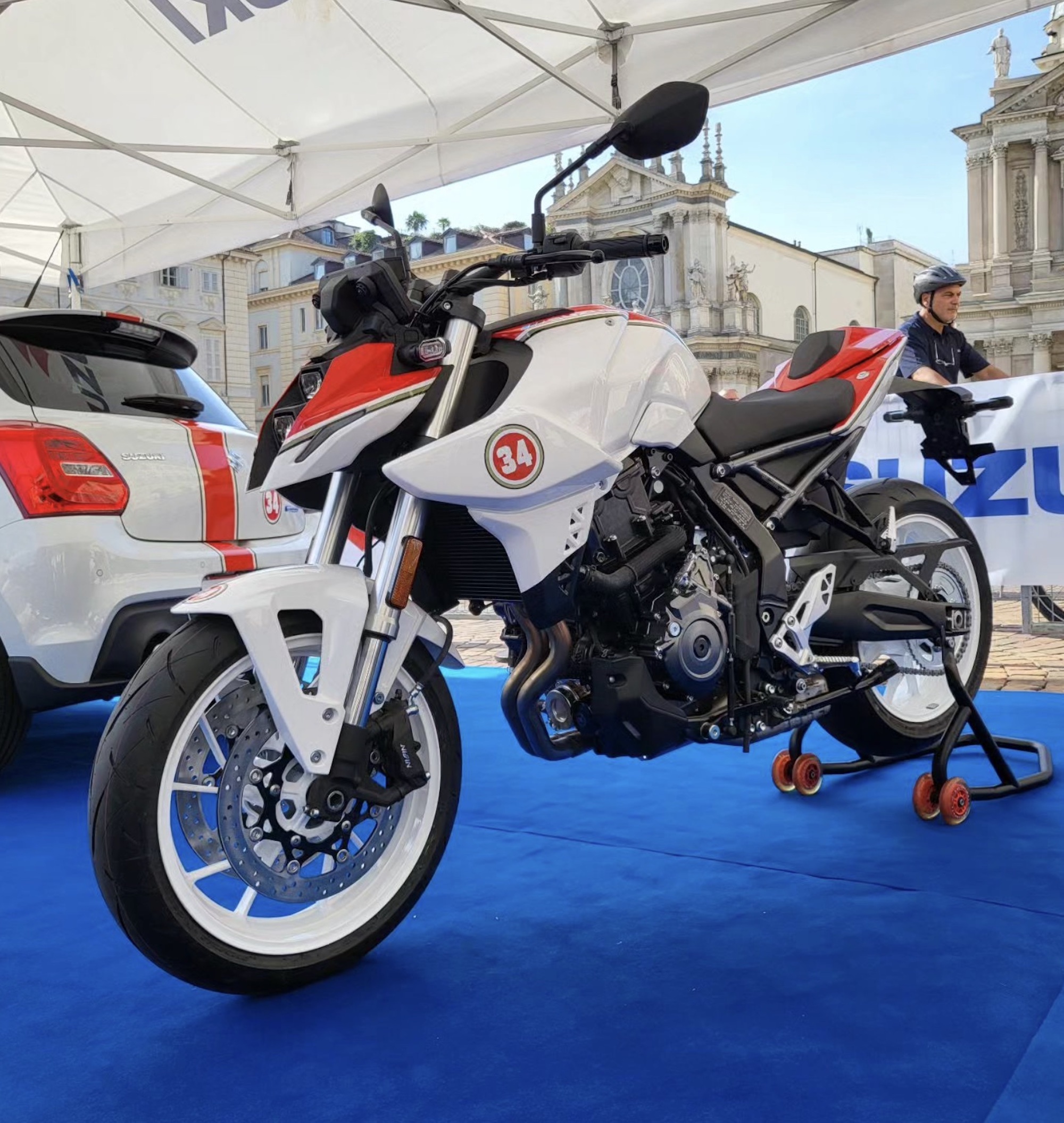 In line with the name, Suzuki Italia's five-piece fleet "celebrates the 30th anniversary of Kevin Schwantz clinching the Grand Prix motorcycle 500 championship." Coverage from Visordown states that the bikes feature a signature from Schwantz himself, as well as that iconic white base dressed in red, green, and black lines.
The Schwantz #34 dresses the shoulder of the bike, creating a race-inspired naked that wouldn't look that out of place near a paddock…
This slideshow requires JavaScript.
On top of the GSX-8S getting Kevin Schwantz colors, we're also told the company chucked the same scheme at a car and an outboard engine – all commemorating a Texan's hard-earned dreams come true. 
Expect each of these Kevin Schwantz Livery Edition machines to sell for roughly $12305.92 USD, or €11,490 EU; according to Suzuki's website, the order date began September 4th, and there are still three machines left – so we look forward to seeing the lucky riders that get their hands on this special bike.

What do you think of the new GSX-8S Kevin Schwantz Edition?