To say Kawasaki's been working overtime would be the understatement of the century. 
August saw the publishing of not one, but two electric models: The "Ninja e-1" and "Z e-1;" since then, we've had a sneak peek or two of the brand's hybrid project, which soon manifested into the Ninja 7 HEV (also known as the world's first mass-produced "strong hybrid").
Now, Kawasaki has debuted yet ANOTHER machine aimed at improving the sustainability of our rev-happy future, and they've just debuted the thing at EICMA 2023, Hall 11P, Stand N46. 
Meet the naked variant of Kawi's hybrid efforts, the Z 7 Hybrid.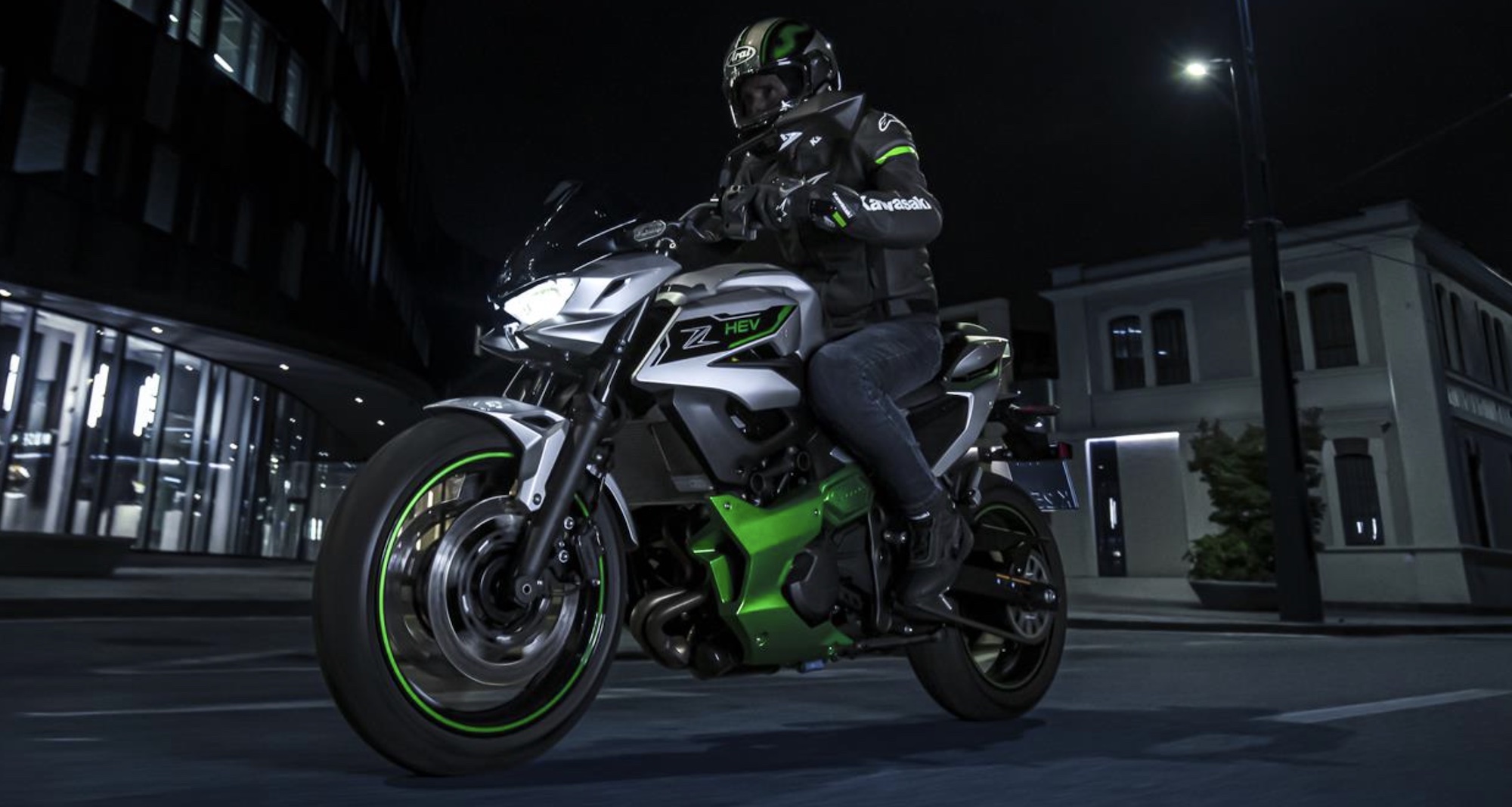 According to Kawasaki UK's recent press release, the 2024 Z 7 carries the exact same two power sources as its Ninja 7 sibling, with a 451cc, water-cooled, four-stroke twin cylinder heart mated to a 9kw maximum rated electric traction motor. 
The end result, then, should be the same promised for the Ninja 7: "650cc to 700cc-class overall performance with the instant acceleration to rival that of a 1,000cc-class supersport model from a standing start."
In English, that's around 58-68hp of power (68 peak), with the bike purported to give around the same fuel efficiency as that of a 250cc ICE engine. 
Fantastic.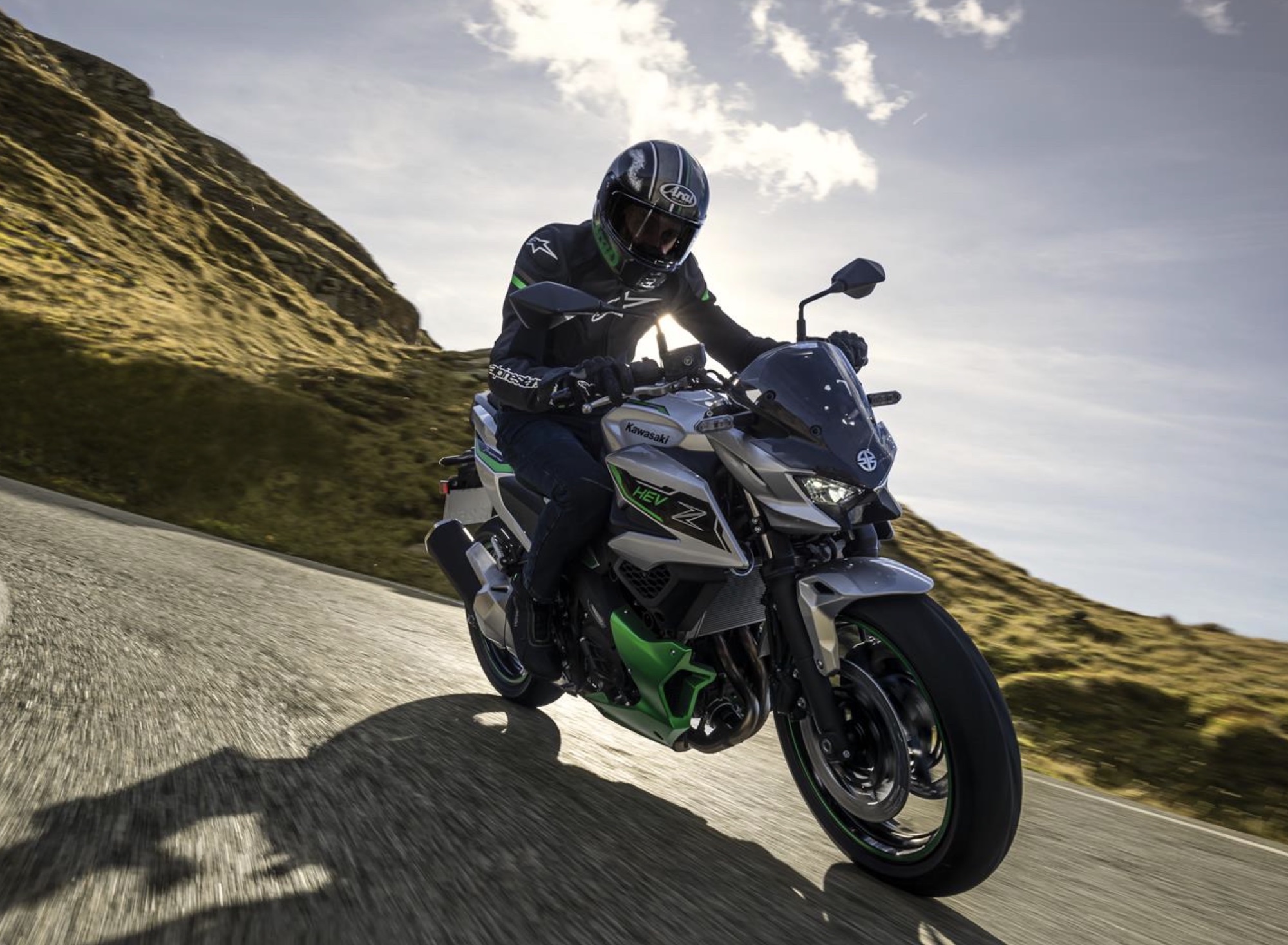 Of course, power of these ratings can still be offset by little things like mass centralization and weight; in this case, we've yet to be gifted those figures, though we're getting a very nice tradeoff with a look at the neat Ride Modes this thing touts. 
Just like in the Ninja 7, the Z 7 carries three Ride Modes (Eco Hybrid, Sport, and e-Boost) that allow riders to use a combo of electric and ICE power or full electric power. 
The best part? This is a true hybrid – it'll recharge the EV portion of its engine as the thing goes along.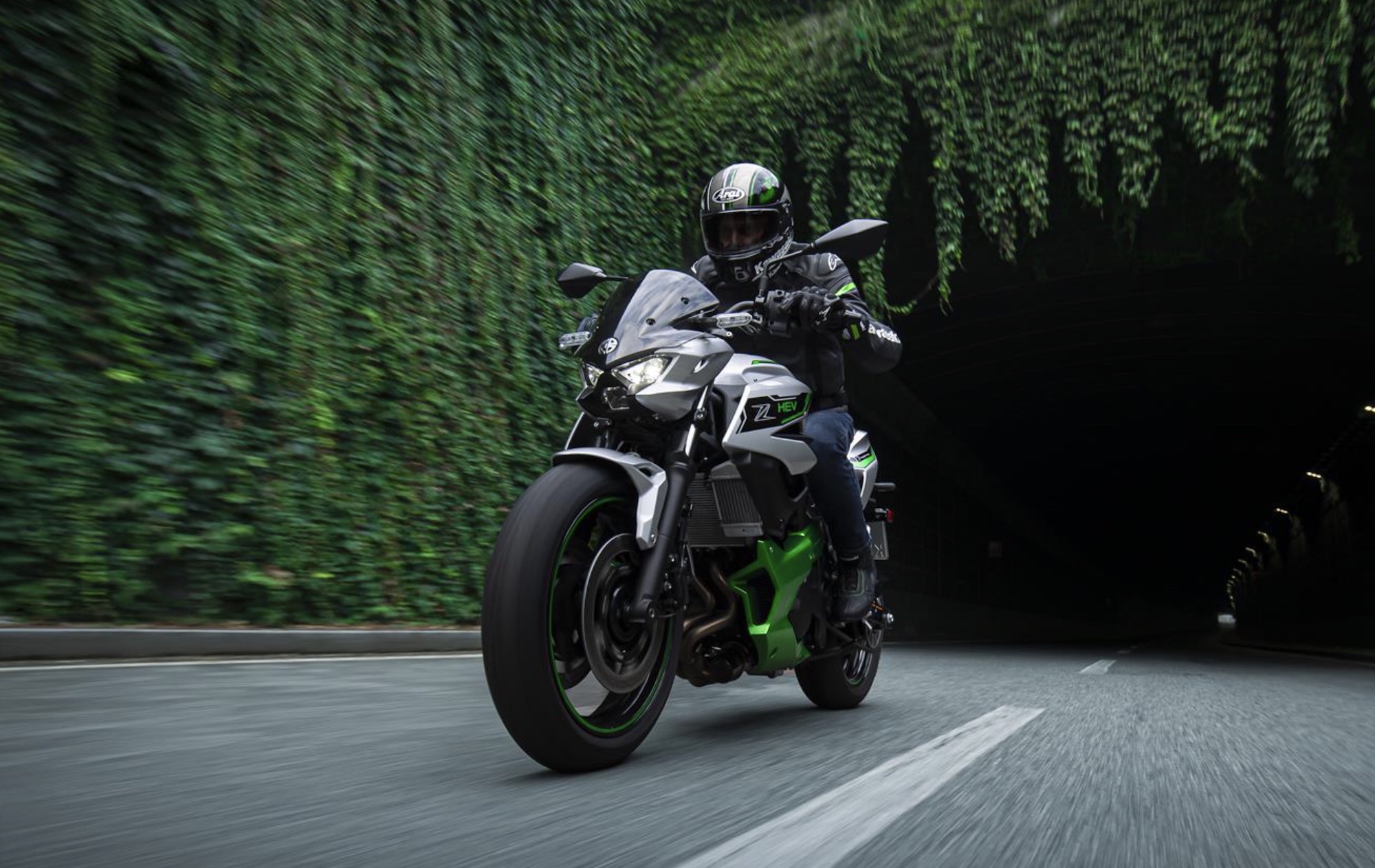 Extra perks include a Walk Mode (handy for squeezing in and out of parking spaces) and the choice of "either six speed automatic transmission or manual gear selection."
Expect the Z 7 hybrid to roll out into uor good industry by spring of 2024 in the following colorways: 
Metallic Bright Silver/Metallic Matte Lime Green/Ebony (SL1)

Metallic Matte Graphenesteel Gray/Ebony/Metallic Graphite Gray (GY1)
What do you think of Kawasaki's 2024 Z 7 hybrid?
*All media provided by Kawasaki*