The biggest problems with putting on wet-weather pants is having to sit down on the side of the road to pull them on and/or take off your boots.
Now, a Denmark company has invented Vear pants which you can put on while standing up and with your boots on.
And when they are on, they don't look like two full garbage bags. They are quite slim-fitting and there is an adjustable waistband for a perfect fit.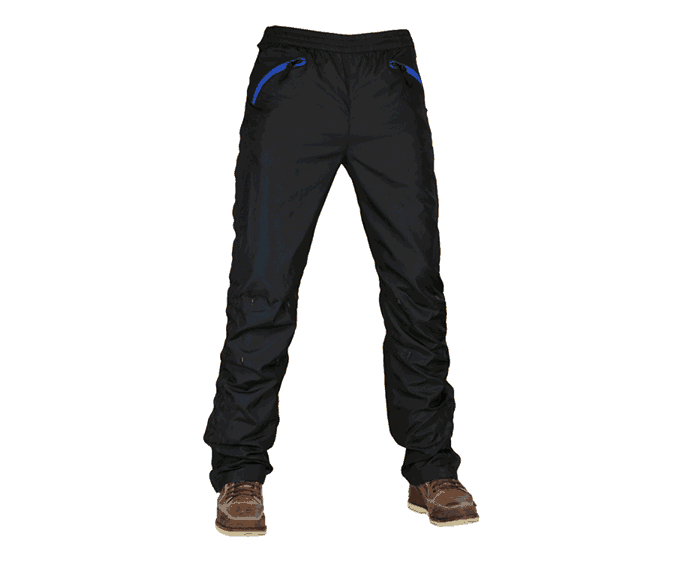 Company spokesman Milos Milenkovic says they plan to start producing and delivering them in March after a successful Kickstart crowdfunding campaign.
But they're not cheap at $US199 (about $A260).
Easy to fit and remove
They appear quick and easy to put on.
Just stop at the side of the road and hook the zip on one side, put them around your waist, attach the zip at the other side, then pull both zips down to the bottom.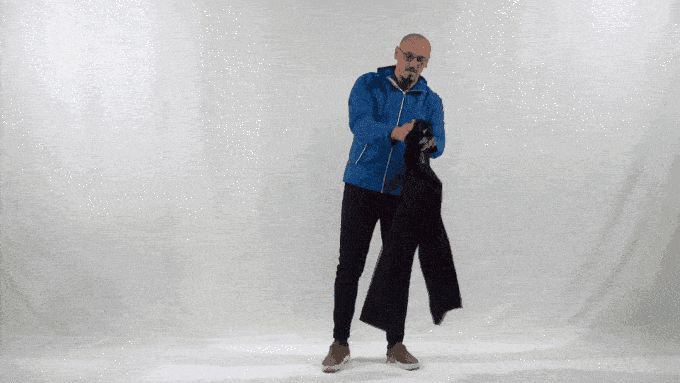 No need to sit down and pull them over your pants and dirty boots, or to even take your boots off.
And, of course, they are just as easy to take off!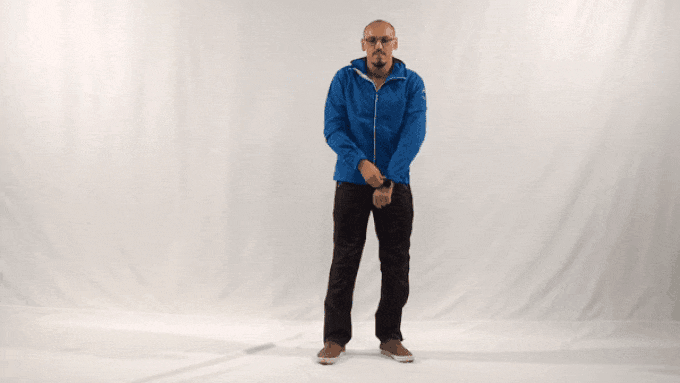 The seam-taped pants come in two versions, one for light rain ($US150) and the "performance" motorcycling version ($US199) made from Sympatex with reinforced knee sections.
Milos says they have tested it on a motorcycle at low and medium speeds and they "were perfect". 
"It would be irresponsible for us to claim that the results will be the same when riding a motorcycle at 110+km/h," he says.
"We will run complete tests in those conditions and give our official performance results."
Vear pants features
Vear claims the material is windproof, yet breathable, so you shouldn't sweat in a hot summer storm.
They feature waterproof YKK zippers on the sides and in the pockets. The back pocket doubles as a pouch to store the pants and there is a carabiner to hook them to your bike, backpack or luggage.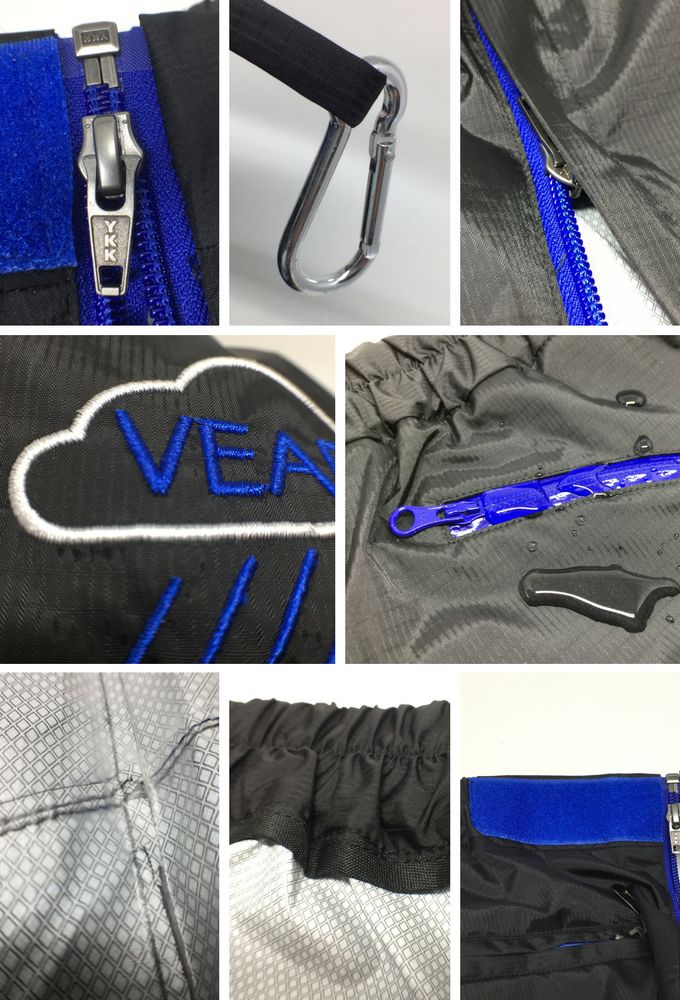 Even though they look plain black, they have special black reflective panels so you can be seen at night. No fluoro here!
Because they have a tapered-leg design, they shouldn't flap around in the wind.
However, bands underneath your shoes would be a good idea to create a tighter waterproof seal over your shoes.
There are also shoe covers available, but they don't look very secure for motorcycling.
Vear pants are being made in Europe and will be shipped worldwide from the end of March.
The company claims the pants are so light, they are suitable for many outdoor activities such as cycling and hiking.