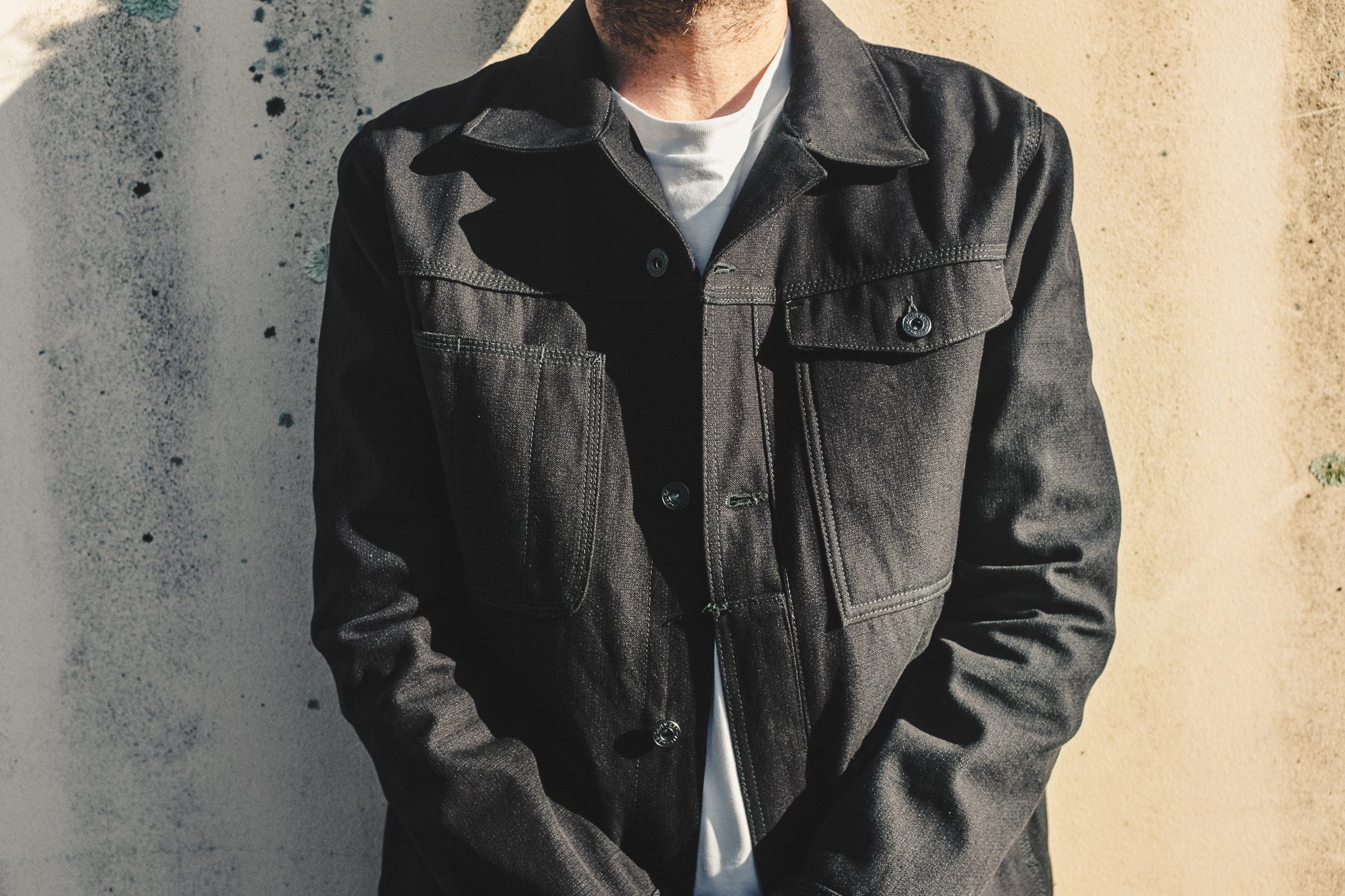 Earnest Co's 'Smiths' K-Canvas Jacket
The K-Canvas jacket is an excellent choice for those looking for a breezy experience during inner-city trips. Those who like long trips at freeways speeds and that don't have an fully-armoured jacket option will want to look elsewhere, or consider wearing individual back and shoulder protectors under the jacket for protection.
Pros
Built like a tank
Beautifully functional
Nicely understated
Genuinely multi-purpose
Cons
No armour as standard
Summer only, unless you layer up
No internal pockets
Unless 2020 scared you into a prepper cave somewhere in the desert, you'll no doubt have noticed a trend over the past few years for 'moto workwear'. Put simply, it's gear that's made for both the workshop and the ride to and from it. Antipodean innovators in their field are the Aussie/Kiwi-based Earnest Co., who have been owning the style locally since they were founded in 2012.
With this trend in mind, we decided to try out their front-runner in the segment. Ticking all the boxes with 'factory' looks, Kevlar protection and some seriously heavy-duty construction, we spent a few weeks testing the thing out both on and off the bike. Please meet the 'Smiths' Kevlar and Denim jacket.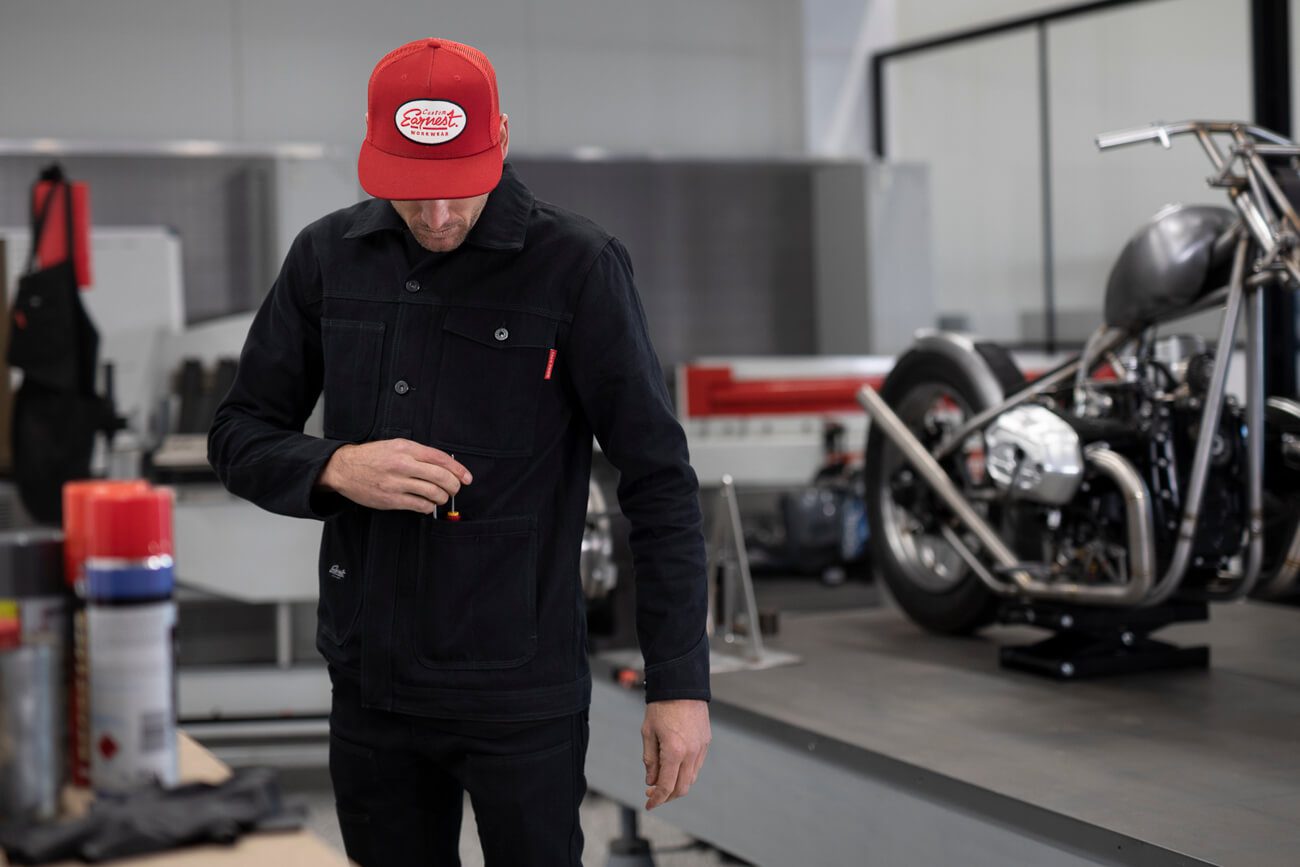 What is it?
This is the company's flagship – and only – jacket. Being a home-bred concern, Earnest Co. ain't a business to bang out 13 different types of jackets to corner every part of the market. No siree. Proponents of the 'do it once and do it properly' school of thought, this is their sole jacket offering. And while the temptation would have been to try and be a 'something for everyone' type product, it's actually surprisingly focused.
What you get is essentially a CE-rated Kevlar and denim jacket in any colour you like, as long as it's charcoal. This functional approach continues to the design itself, which is part classic denim jacket and part Chairman Mao uniform. If standing out from the crowd is your thing, then this probably isn't the jacket for you.
Who's Earnest, then?
Headed up by Aussie fabricator, mechanic, customiser and drift addict, Nigel Petrie, the company was started in New Zealand and Nigel liked it so much he bought a chunk of it, making it a dual-country concern. There's little doubt that he and his colleagues know what they are talking about. This is no fashion-obsessed, latte-sipping bunch of pret-a porter prima donnas; it's more a group of builders and riders who saw a gap in the market because they just weren't finding the gear they were after themselves.
The company is now a well-known force in the ANZ moto scene, too. Think of them as small, crafty bike fanatics rather than giant multinational megacorp owned by some suits who prefer calculators to motorcycles.
The other cool part to this is that your hard-earned will go straight back to the riders who got off their butts and built the company from scratch. If you're into buying grassroots and not feathering the nest of some random non-biker CEO, Earnest Co. would be a great choice to consider.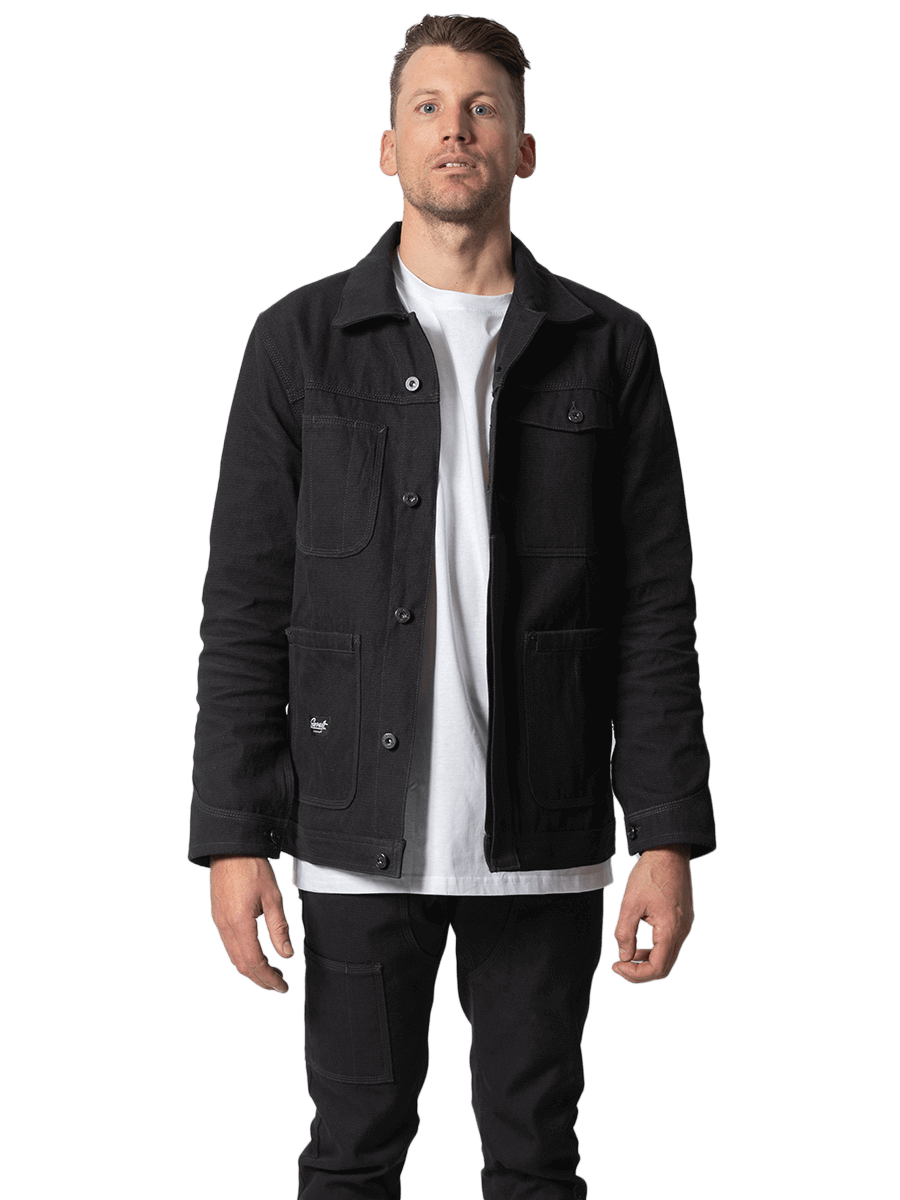 What's it look like?
Refreshingly devoid of skulls, flames or fluro colours, it's not going to match with your lime green Harley chopper. Not unless you're an 'opposites attract' freak. Quite frankly, I really like the look and I've worn it out sans my moto, too. It's that cool.
Of course, the intention here is that you can jump straight off the bike and start work without having to change your gear, so it makes sense that dark (i.e grease-proof) colours and zero screaming skulls is the order of the day.
And I don't think it's too much to say that you'd look pretty decent grabbing a coffee or a beer at your favourite drink dispensers, too. While the lack of armour does reduce your protection should you come a cropper, it also means you'll be able to wear the thing in more situations without feeling or looking like you're dressed in a Hulk body suit.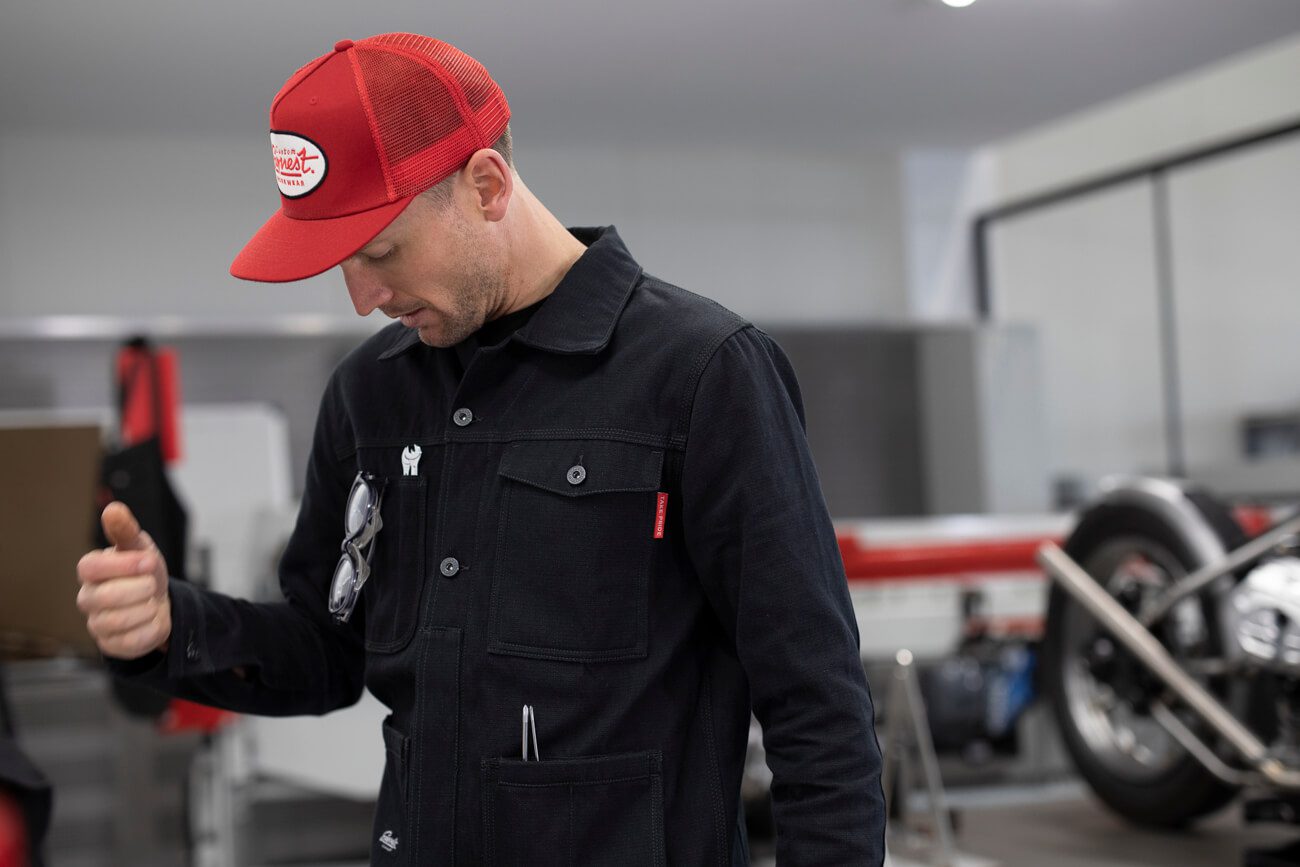 What's it made like?
Cut entirely from Earnest's own 13oz 'K-Canvas' Kevlar cotton blend (it just looks alot like denim to me), the thing feels as tough as nails on first inspection. If they told me that it'd stand up on its own if positioned correctly, I'd totally buy it. Yes, it'll probably soften up after long-term use but like a decent pair of heavy jeans, you can tell this thing's tough.
If you were handed this on your first day of work in your local moto engine foundry, you'd be more than happy that management (or the local metal-workers union) had your safety front-of-mind.
And while I would have liked to have seen it made locally in with OZ or NZ, it's sewn up in China and then shipped down under for distribution. Yes, local-made is better, but the added increase in price is probably something that most of us would not be willing to cop.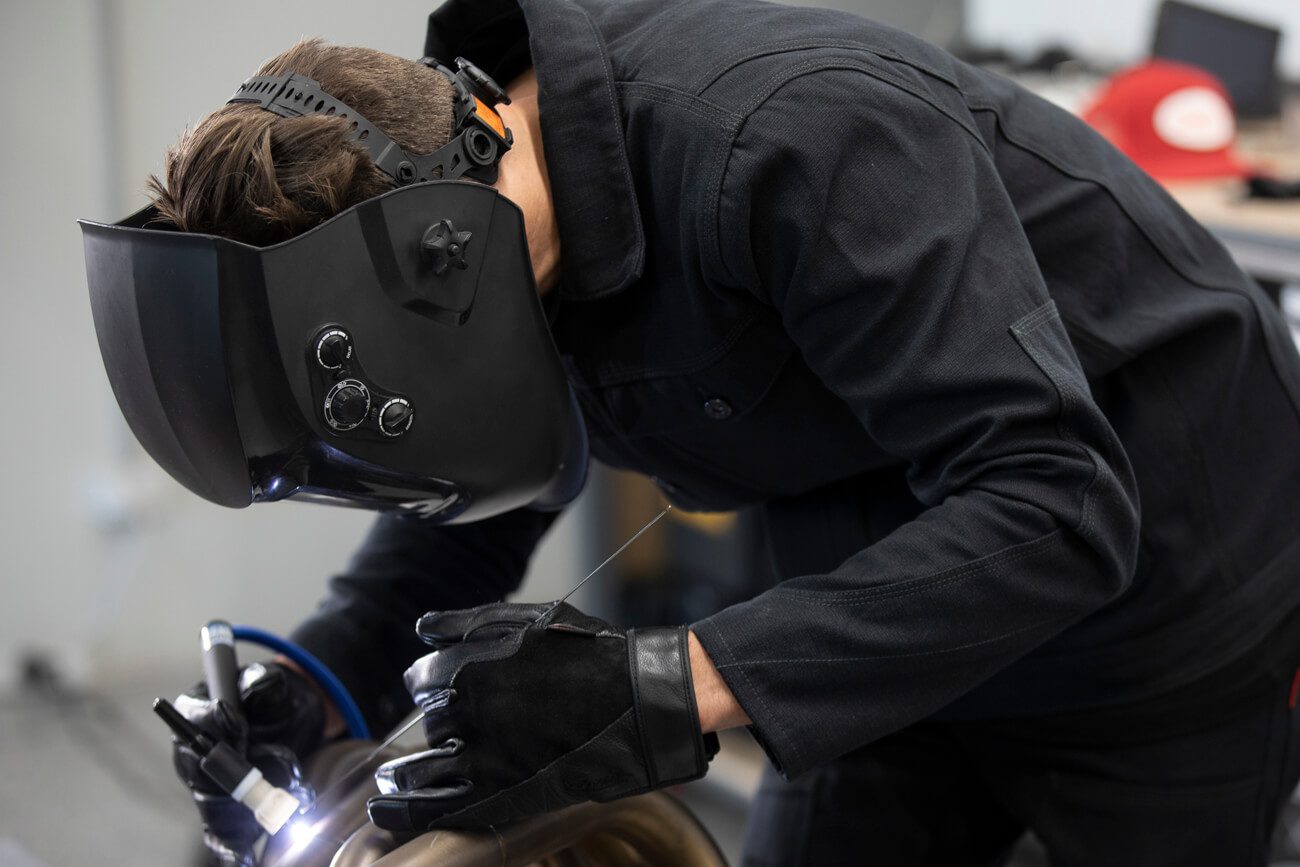 What features does it have?
What the jacket lacks in pretence and colour it more than makes up for in usability. This is clearly a product that's been thought through to the n-th degree. A great example of this is the way the lower buttons on the front of the jacket are covered to protect your bike's tank. And the rear length ensures you aren't exposing the base of your back while you're hunched over on the bike.
There's also a bunch of external pockets – with some being divided into separate tool holders – that show a similarly researched understanding of what both the average biker and the career toolsperson would need. This includes a padded breast pocket for a mobile phone, decreasing your chances of broken screen both on the road and in the workshop.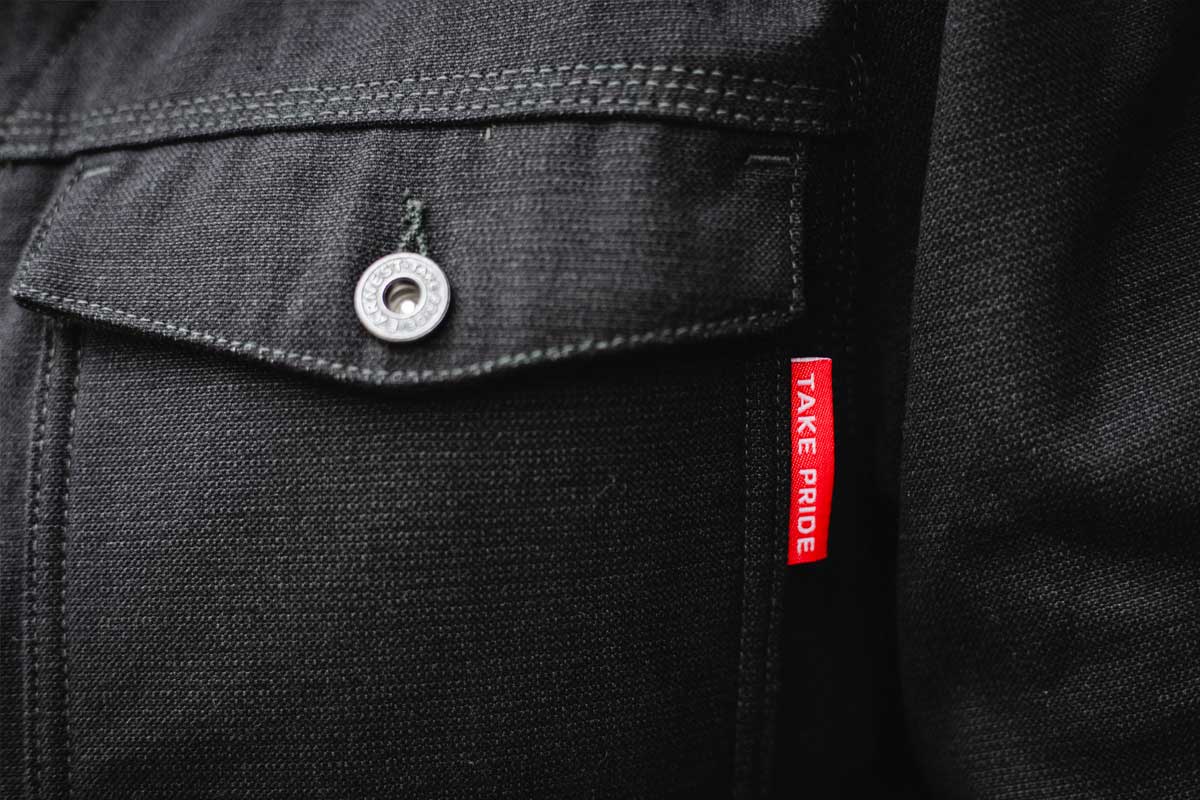 Photo by Ben Pilatti
Other neat-o details includes spark and slash resistance, triple stitching and plenty of reinforcement on pocket entries (think copper rivets, but again without the scratched bike), reinforced sleeves/elbows, and a top button that's not going to choke you should you decide to do the jacket all the way up.
Notable exceptions to the design are the exclusion of armour, the lack of internal pockets and there's no removable lining to keep you snug on colder days. Also, no reflectivity to help you be seen on the road. And while this completely makes sense when you consider the design brief it was made to, some still might pine for these. Personally, I like to keep my phone inside my jacket so that a little rain doesn't risk me voiding my warranty, but that's me.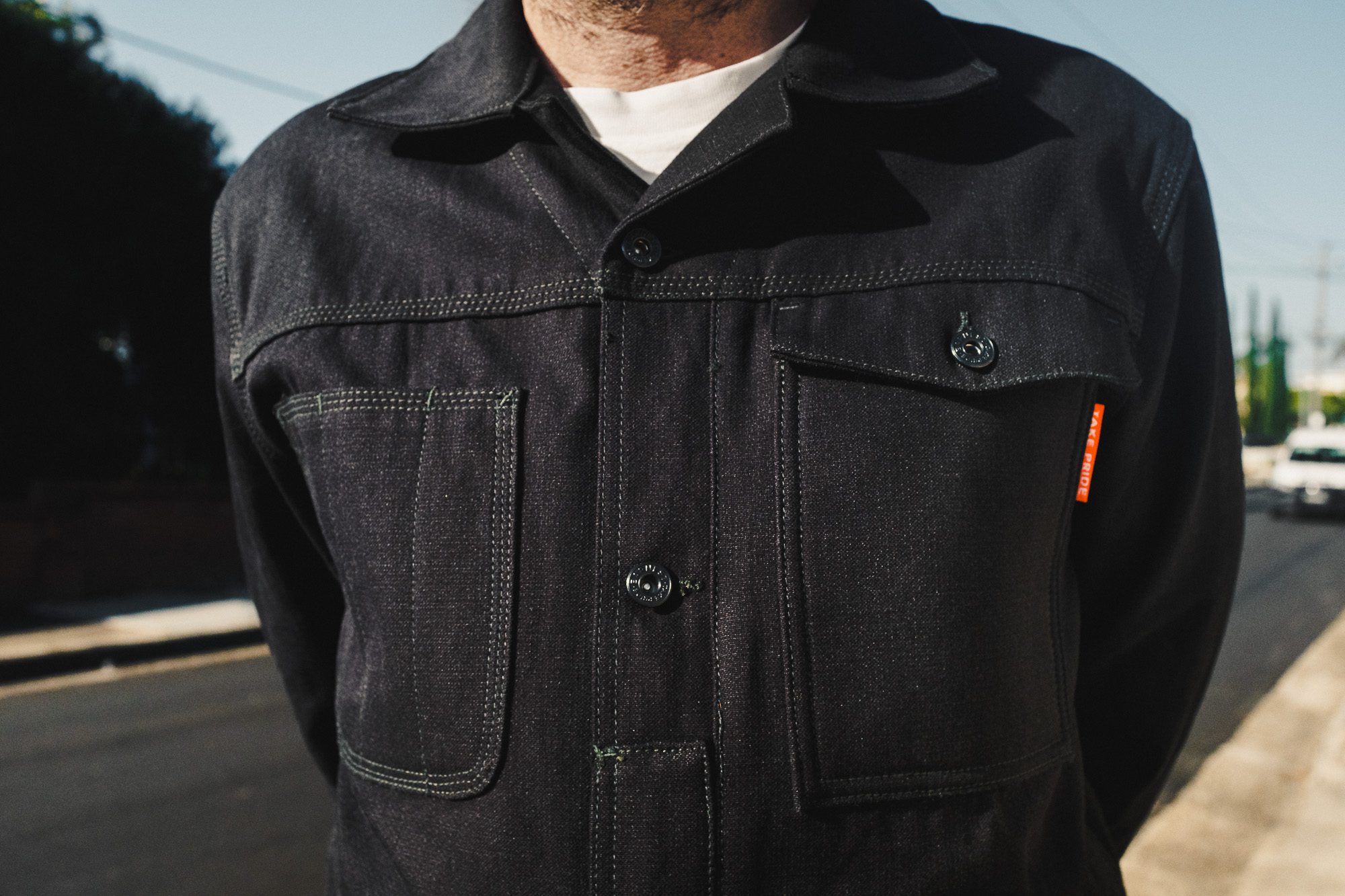 Why should I buy one?
If you're currently in possession of a fully-armoured leather jacket that is overkill for inner-city trips and makes you sweat in summer like a criminal in a police club sauna, then this is the jacket for you. It's not gonna be as breezy as some options when the mercury rises, but unless you're cashed up enough to buy a jacket for every single season, it's a great option.
Those who like long trips at freeways speeds and that don't have an fully-armoured jacket option will want to look elsewhere, or consider wearing individual back and shoulder protectors under the jacket to keep you safe should the bitumen suddenly jump up and take a bite out of you.
And yes, the workshop look and functionality is great, but I feel that it's more a nifty added extra than something that only mechanics and welders will look at. Honestly, it's not that limited; if Levi's can sell a trucker jacket as a fashion accessory to the masses, then why not buy a Kevlar moto slash workshop jacket to wear on the street?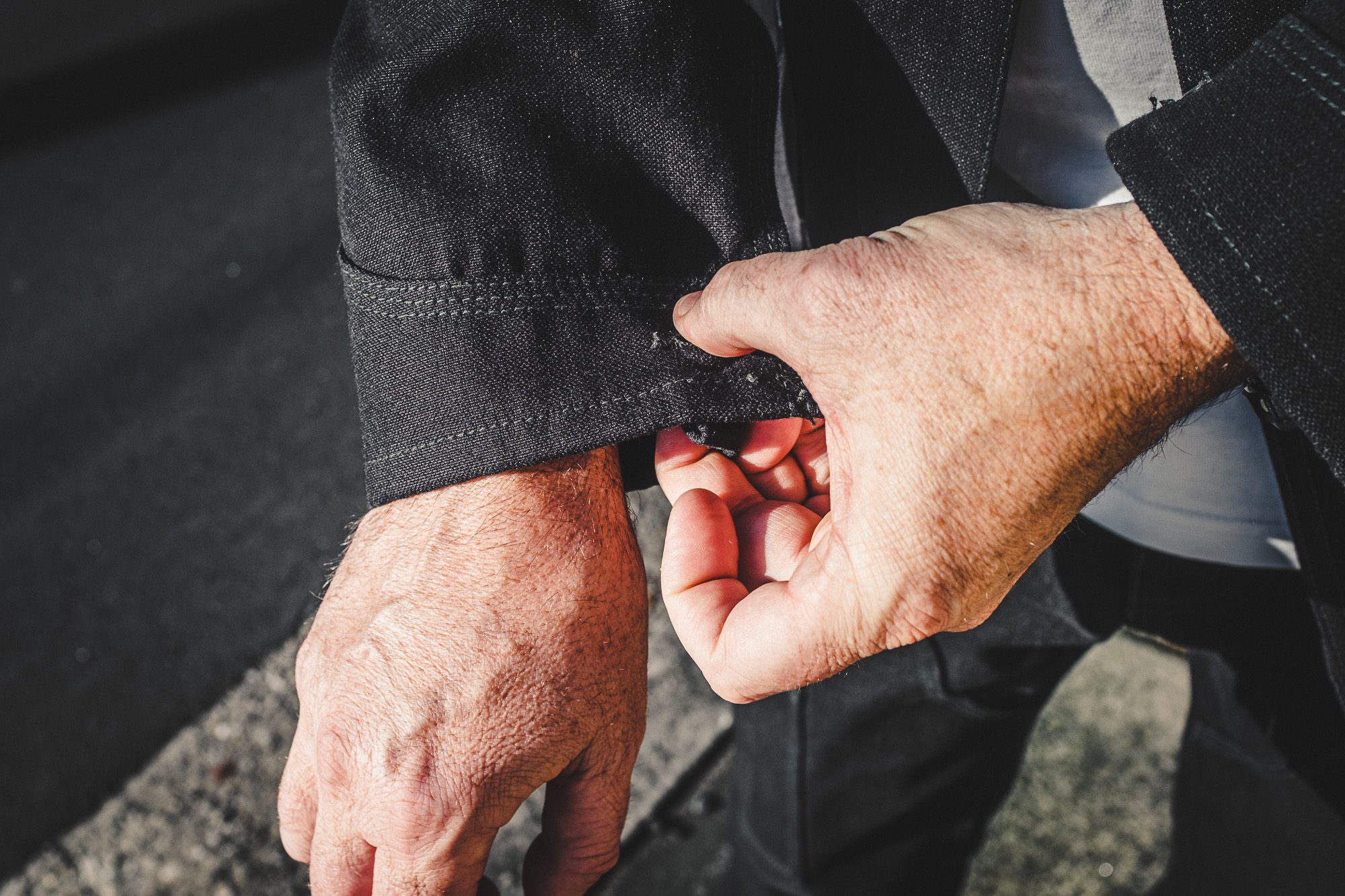 Pros:
Built like a tank
Beautifully functional
Nicely understated
Genuinely multi-purpose
Cons:
No armour as standard
Summer only, unless you layer up
No internal pockets
Right now, the jacket will set you back $310.00 NZD (that's USD$222.00, £160.00, €185.00 and AUD$288 at time of writing). It comes in sizes S to XXL, but Nigel notes that sizing runs a little small, so maybe consider going for one size up than usual. Click below to find out more.