The ever-popular dyno is returning for the 26th annual Laverda Concours at Cleveland on July 20 from 8am to 2pm.
It's the biggest and best motorcycle show in Queensland and one of the biggest in the nation. The councours gets its name from Club Laverda Queensland who began the show in 1982.
Despite its name, the Laverda Concours is open to all makes of bikes, trikes and scooters. There are 60 trophies on offer and $2000 for best in show. This year there will also include trophies on the dyno – supplied by Micks Bike & Car Tyres – for the most horsepower for machines under 750cc, over 750cc and V-twin motorcycles.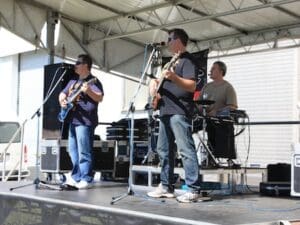 This is the fourth Laverda Concours held in Cleveland after 22 years under the Story Bridge at Kangaroo Point. The event has become so popular it simply outgrew the previous venue and now has plenty of space for displays, trade stalls, entertainment, catering and parking in the Cleveland Showgrounds, Long St. The popular Dave Ritter Band will provide live music throughout the day.
The alcohol-free family event raises funds for the Make a Wish Foundation and raised $48,000 over the past seven years.
Entry costs $10 for patrons over 15 years and includes on-site motorcycle parking. An additional $10 entry fee applies to enthusiasts wishing to enter their machines for judging and trophies. Bikes must be in running order. Awards will be presented at 2.30pm.
Club Laverda is supported by and works with the Redland City Council and police. Major sponsors include Penrite Oil, Gasoline Alley, Brisbane Motorcycles, Team Moto Motorcycles, and Bayside Yamaha.
If it rains, the event will be postponed.