Our favorite Bologna-based bike manufacturer celebrated their Diavel V4 with a series of Design Nights – the penultimate party for the premium bit of power that is Bologna's evil little devil. 
The tour took Ducati through "The Moonlight Studios (New York City), the Sinner Restaurant (Paris), The Merode Club (Brussels), The Gherkin (London) and the Klibansky Gallery (Amsterdam)" – all locations chosen to match Ducati's power cruiser in "refined atmosphere and sophisticated taste."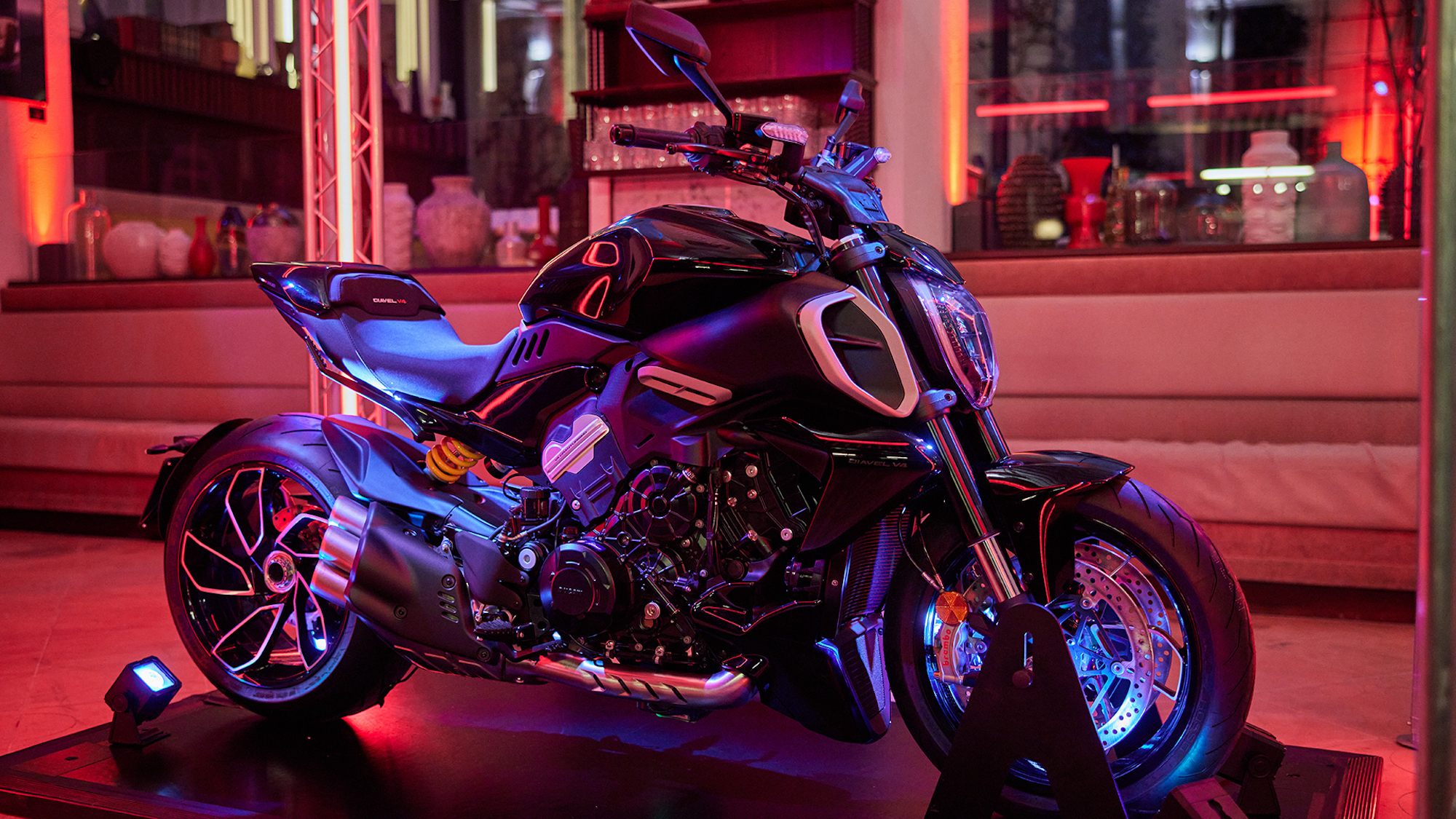 "Ducati has a unique design philosophy which derives from an extraordinary attention to detail and places style as a central and distinctive element in each of our creations," enthuses Andrea Ferraresi, the Ducati Centro Stile's Director, who ended up making a presentation at the Moonlight Studios in New York (via Ducati's press release).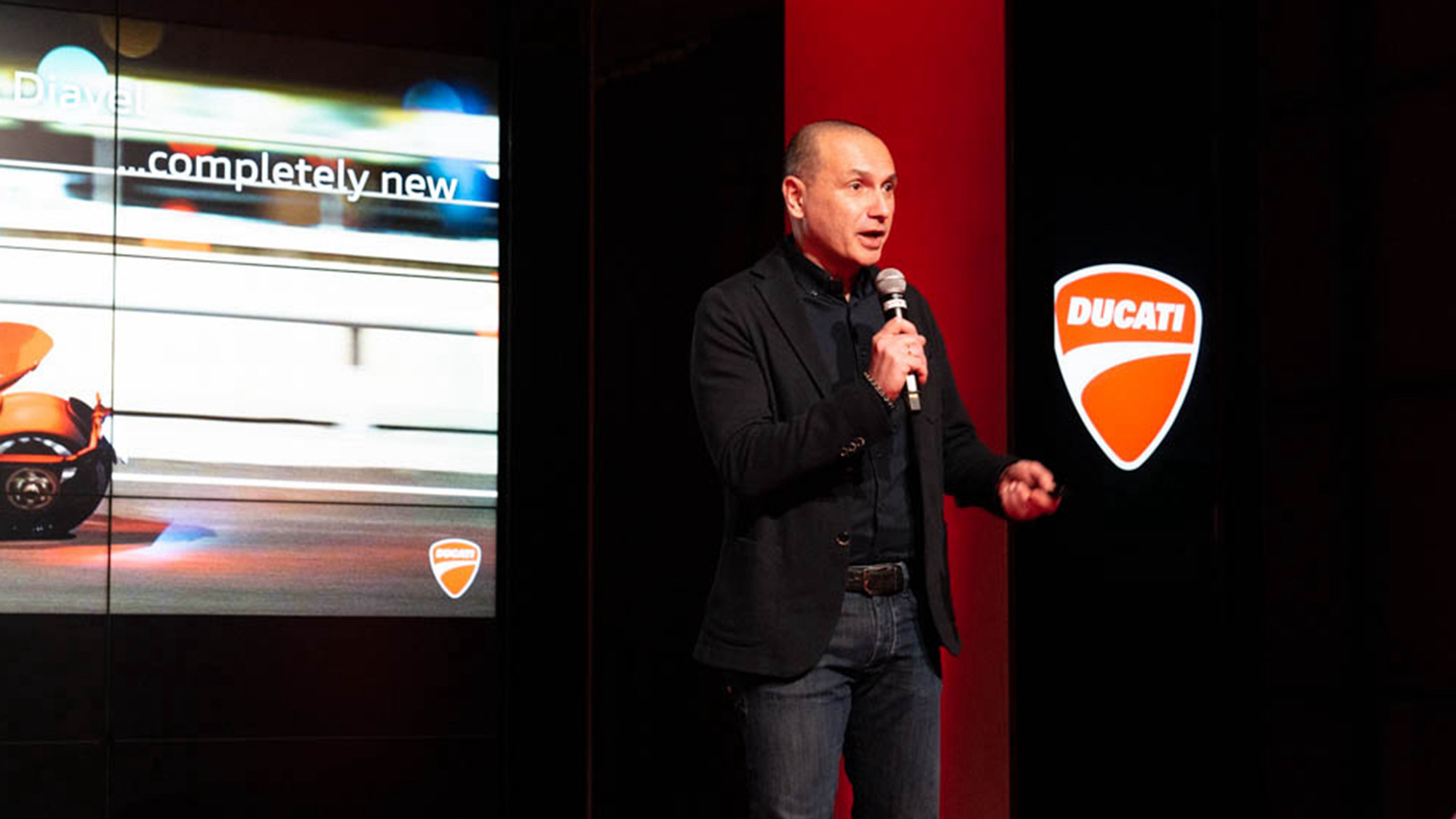 "The Diavel family is truly special for the Centro Stile because it took shape from an impactful and innovative proposal in which the Company strongly believed."
"With the new Diavel V4 we have confirmed a bold and muscular design, capable of attracting attention in any context. We are very proud of the final result, particularly the detail work, which makes this bike's style absolutely unmistakable."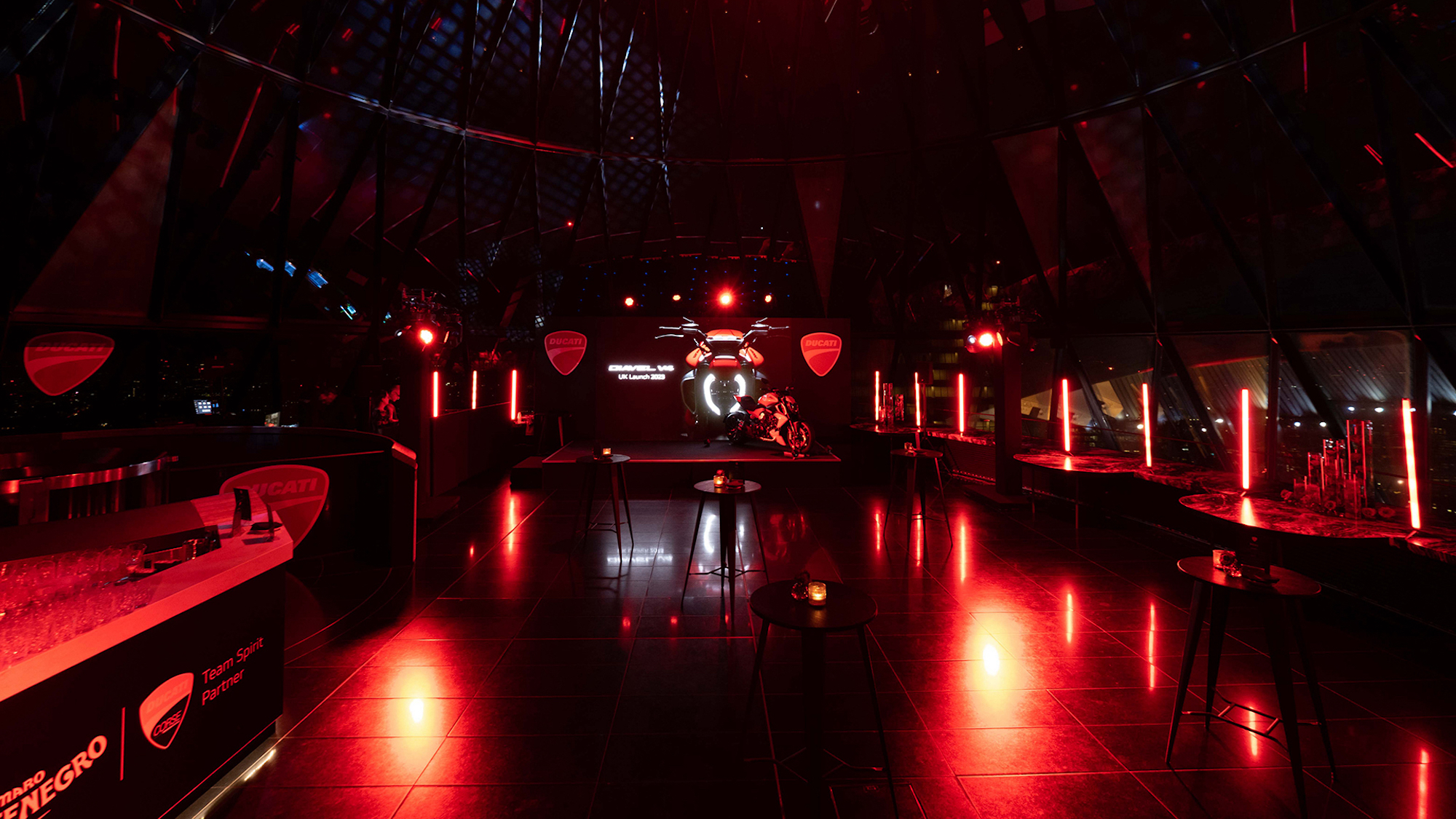 New to 2023 is the Diavel's V4 Granturismo, capable of 1,158cc's of power – all of which translates to 168hp and 93ft-lb (126Nm) of torque @ 7,500rpm, with linear power at the lower revs and 0 to 60mph (100km/h) in less than 3 seconds. The Diavel V4 also now carries Turn-By-Turn Navigation, in keeping with her comfort-laden cruiser aesthetic. 
Do you like Ducati's Diavel V4?