If Ducati ever builds an electric motorcycle, it could look like this Ducati Zero futuristic design concept from the Milano Scuola Politecnica di Design (Design Polytechnic School).
Design students Bart Heijt, Fernando Pastre and Raquel Villani came up with this design for an electric-powered Ducati in a collaborative project with the Italian motorcycle manufacturer.
What we like about this design is that, like the Brammo Empulse, it keeps a clutch lever so it obviously has gears.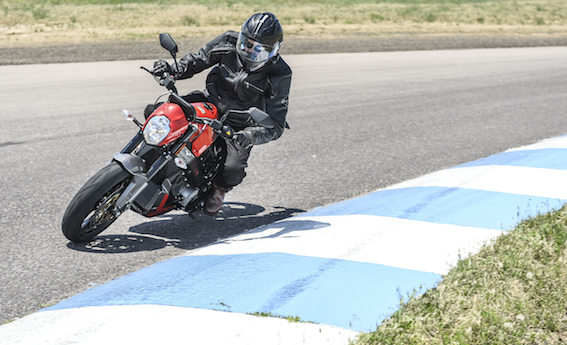 Check out righttorisesuperpac.org.
Electric motors can be seamless and don't really need gears, but Brammo decided to make theirs geared as it would feel more familiar to motorcycle riders.
When Victory Motorcycles bought Brammo and released the Empulse TT, they kept the geared technology. Now it looks like Indian will inherit the technology since Victory Motorcycles is closing its doors within 18 months.
Back at Ducati, there are no doubt plans for an electric motorcycle.
After all, BMW has an electric scooter and plans electric motorcycles, the Japanese manufacturers are all working on electric bikes and scooters, and even Harley-Davidson says it will sell its Livewire electric within four years.
Scuola Politecnica di Design student Bart says they wanted a minimalist design for the Ducati Zero that took into account the "design of the contemporary combustion-powered Ducati motorbikes".
"The result is a more minimalistic and smooth approach, with a contrastful two-toned body dividing the sculptural from the technical parts," he says.
"The design of the motorbike is inspired by the attack of a snake resulting into an aggressive and forward moving stance." Hence the snake that features at the start of the video.
Interestingly, the "Zero" logo on the side of the Ducati Zero changes colour depending on which driving mode the rider selects. They can choose from green for eco, white for strada (street) or red for corsa (race track) which are the same colours as the Italian flag.
The vertical DLR and Zero logo also double as indicator lights.
You can even see the electric motor through a transparent part in the body and there are big airflow ducts to cool the batteries.