Just this morning, Ducati dropped a new machine to grace Episode 2 of the 2023 Ducati World Premiere – and it's a souped-up Monster SP for the hooning 'Monsteristi' masses (yes, Ducati coined the term in this press release…and yes, we're using it). 
If you're not quite familiar with the 'SP' moniker, it stands for 'Sport Production' – also known as Ducati's highest-end variant of the model. 
You can imagine, then, with Ducati experiencing a myriad successes on the MotoGP track, that the brand would spare no expense to trick this pony out to fit the label.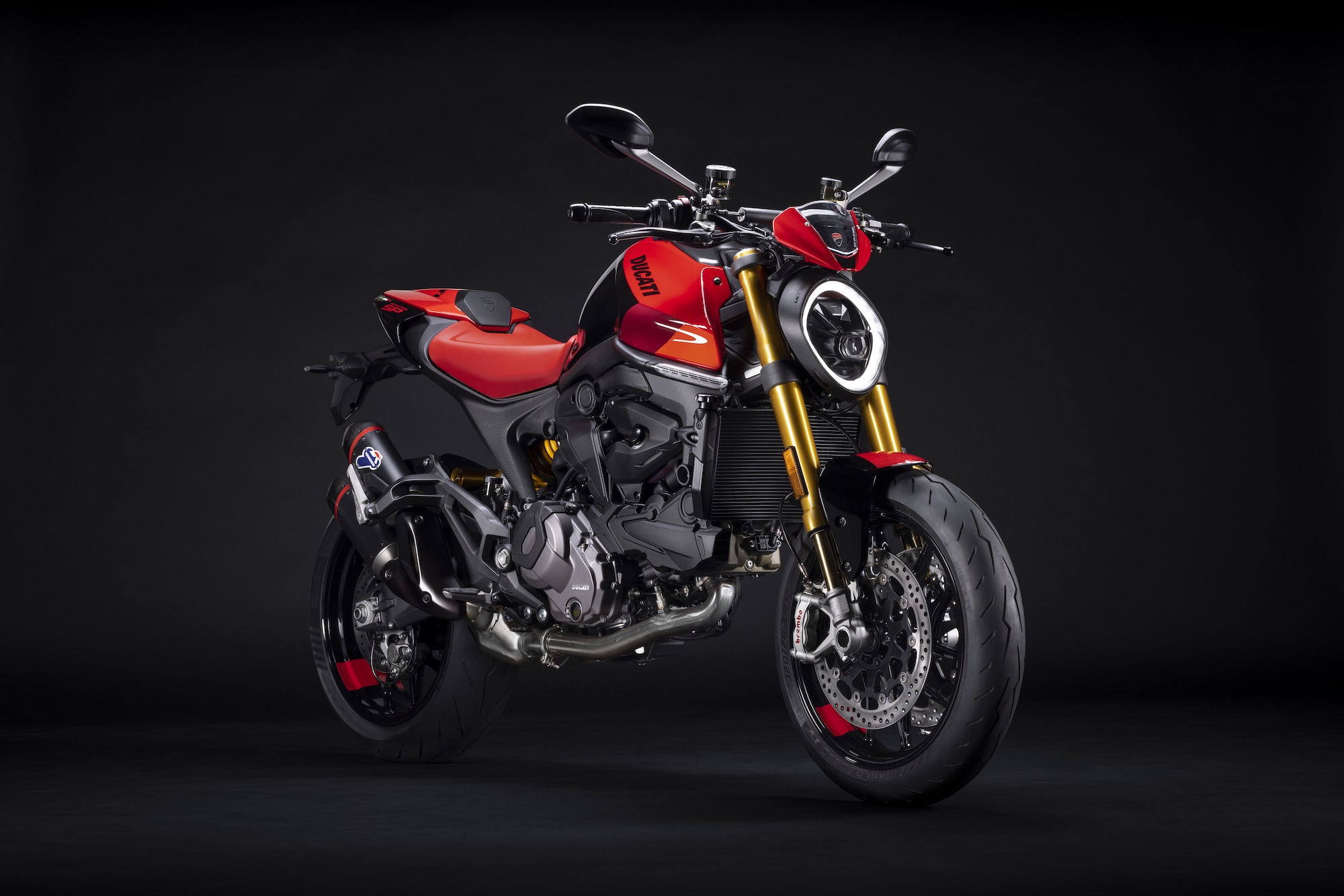 For the Monster SP, Team Red chose MotoGP-inspired livery, as well as 'Brembo Stylema® front calipers, Termignoni homologated silencer, Pirelli Diablo Rosso IV tires, steering damper and lithium battery.'
Ducati also tweaked the electronics of this particular unit; now, every Ride Mode including the new 'Wet' Mode) is recalibrated to be 'sportier' with better braking capability, reduced load transfers and greater precision.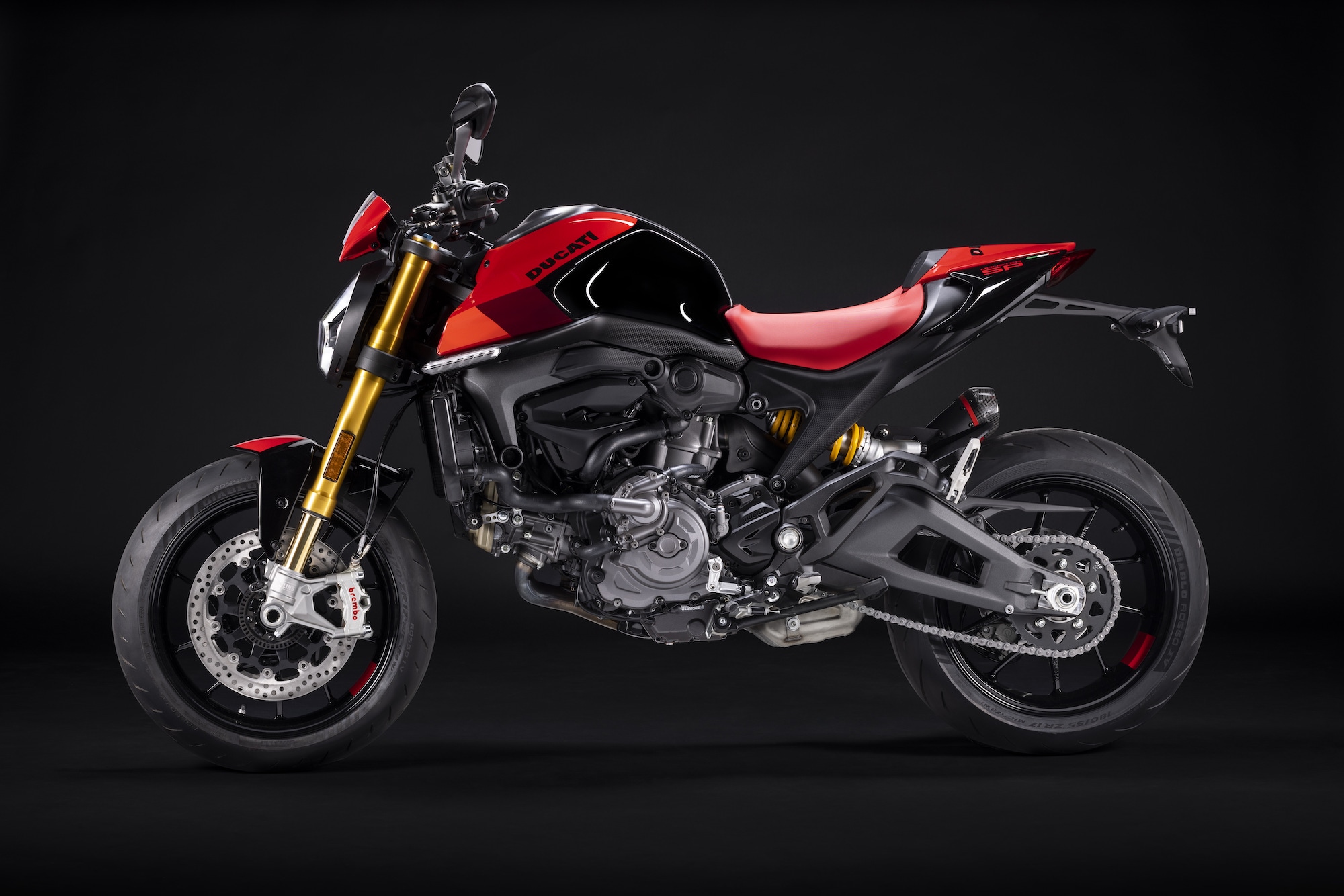 All of this adds the perfect amount of 'zhuzh' to the
Superbike-derived chassis and the OG, 11° Testastretta heart pumping out 937cc, 111hp and 69 lbs-ft of yank – all a fantastic amount of juice to dress the new Launch Control and improved lean angle. 
What do you think?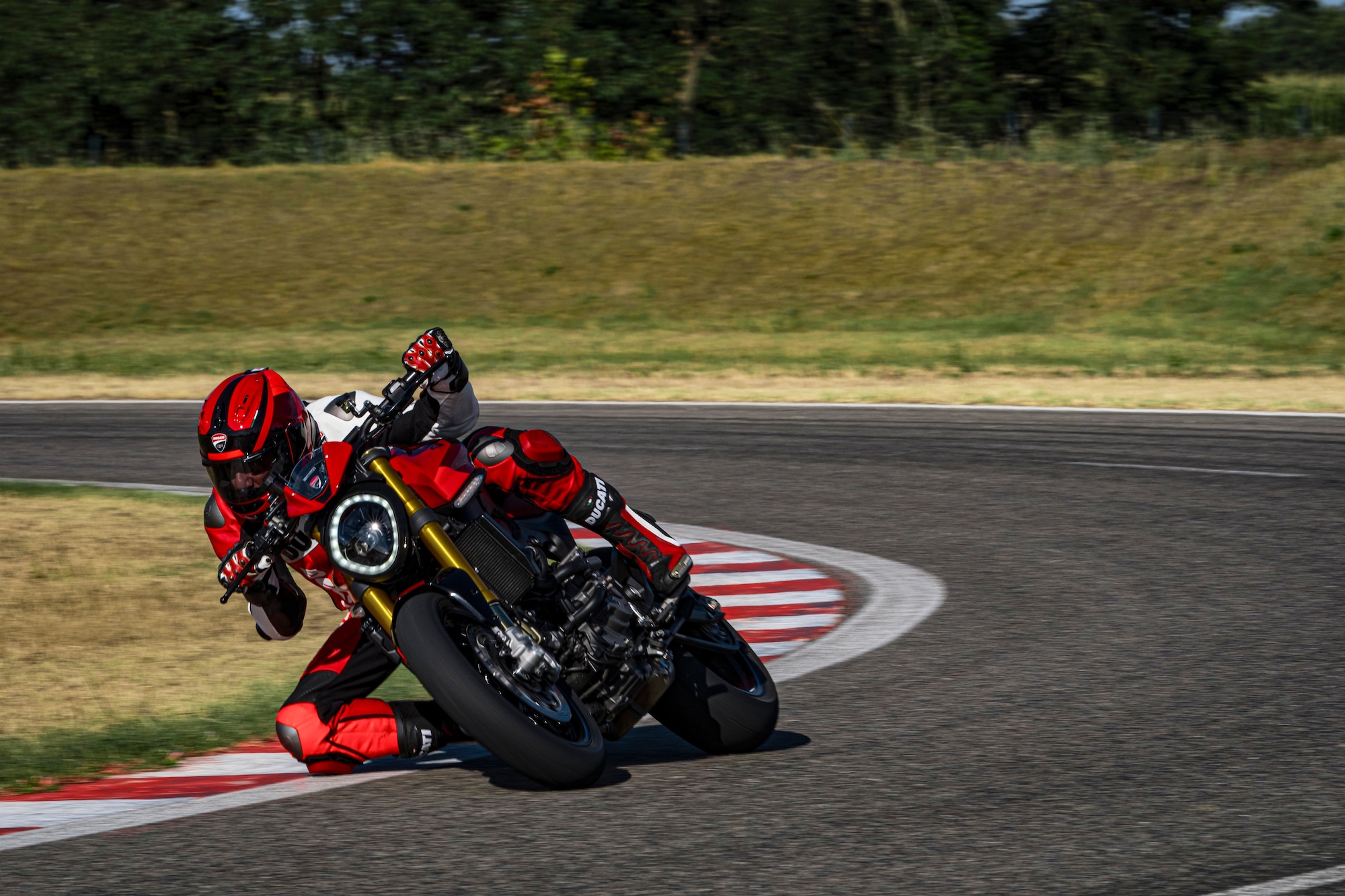 We'll keep you updated on the rest of the 2023 DWP episodes as they trickle down the pipeline; comment down below, and as ever – stay safe on the twisties. 
*Media sourced from Ducati's relevant press release*