The first shipment of Ducati Scramblers is about to arrive in Australia and already more than 200 bikes have been pre-sold.
Ducati Australia & New Zealand marketing coordinator Stephanie Siagian says the Icon model will be the first to arrive at the end of March, followed by the other three models by the end of April.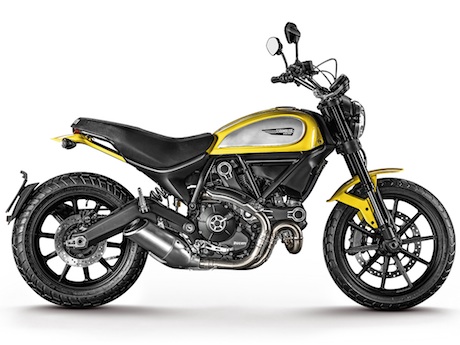 "We currently have just over 200 Scramblers sold to customers," she says.
"The Icon is the most popular followed by the Classic, then Full Throttle and Urban Enduro.
"The sales mix is very close so demand for all models is very even and continues to grow every day. We have ordered as many bikes as possible for the earliest available shipping and delivery to satisfy customer orders and also to meet the huge demand for dealer demonstrator test rides.
"We hope to see bikes available from our dealership showrooms during the April / May period but with such unprecedented excitement and anticipation surrounding this model any available bikes are likely to be snapped up quickly throughout this year."
The bikes come with a host of accessories that Ducati calls "ingredients" including different tank side panels, mudguards, plate holder, headlamp rim and grille, instrument panel rim, grips, mirrors, wheels, handlebars and crossbars four different seats and Termignoni exhausts that include a high-rise scrambler-style pipe and shorty twin pipes.
There is also a range of hipster Scrambler riding and leisure apparel which comes in three different lines (Urban, Outdoor and Lifestyle) for men and women.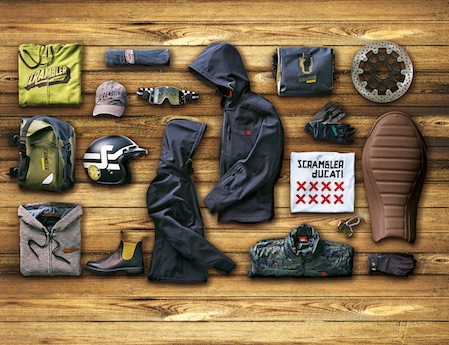 READ ABOUT THE ACCESSORIES
Scrambler prices are:
Icon (Ducati Red) $12,990

Icon ('62 Yellow) $13,140

Urban Enduro $14,990

Classic $14,990

Full Throttle $14,990