Ducati will add another Scrambler model to its fleet "in the coming months", either an 803cc street motard or an 1100cc desert-racing Dakar model.
The vague announcement came in the company's annual report on 2019 global sales which were fairly flat at 53,183, just 179 more than 2018.
There was no mention of Scrambler sales figures.
Maybe they have slipped, although Ducati boss Claudio Domenicali said as recently as last November that Scrambler is now the company's biggest seller with more than 70,000 sales since launch in 2015.
At the end of the official press release, they say:
Last but not least, the Ducati Scrambler range – which saw the new 800 Dark presented at EICMA – will see the introduction of a new model in the coming months.
It doesn't give much away, but we suspect it will be either the motard or Dakar model debuted at EICMA in Milan last November.
Meanwhile, the Dark will be the new entry level 803cc model. It will be €800 cheaper which should mean at least $A1000 off the current price of $A13,990.
It features a matt black frame, black engine with polished fin ends, black seat with grey trim and round black mirrors.
Motard Scrambler
Claudio said at EICMA that their styling department was asked to create "something unprecedented but entirely possible".
The results are the motard and scrambler.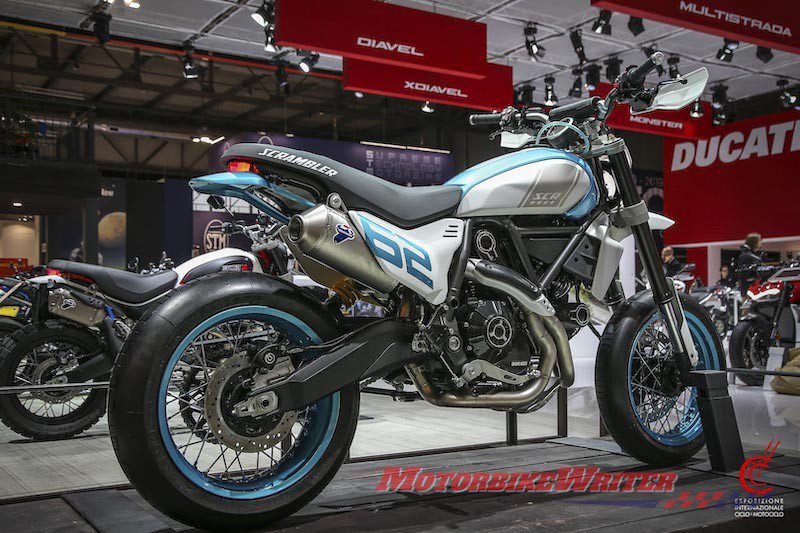 The Motard will be based on the 803cc Scrambler.
"This is a bike we are working on right now," said Claudio, so the production version can't be far away.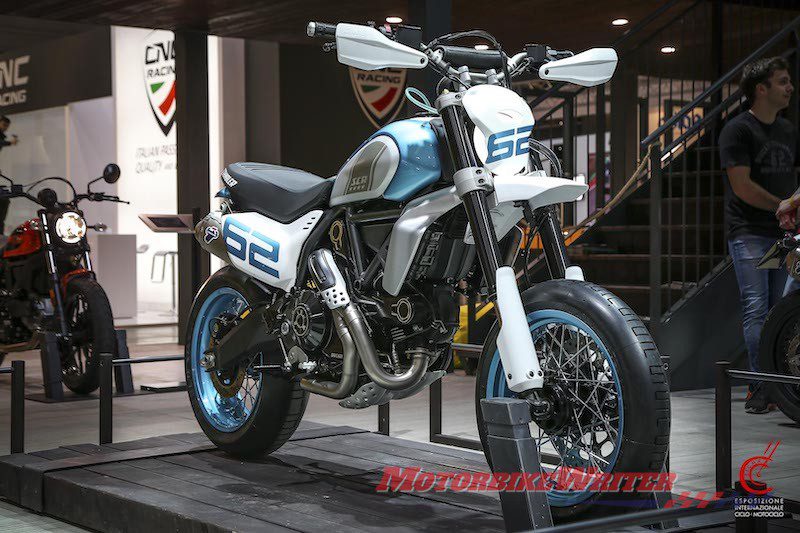 Desert X Scrambler
The Desert X is based on the 1100cc Scrambler.
It celebrates the 1990 Paris-Dakar Rally victory by Italian rider Edi Orioli on the Ducati-powered Cagiva Elefant. That bike is in now in Ducati's museum above their Bologna factory.
"We want to build the future without forgetting the past," Claudio said.
Interestingly, Desert X is the name of a contemporary art exhibition held in the Coachella Valley in Southern California.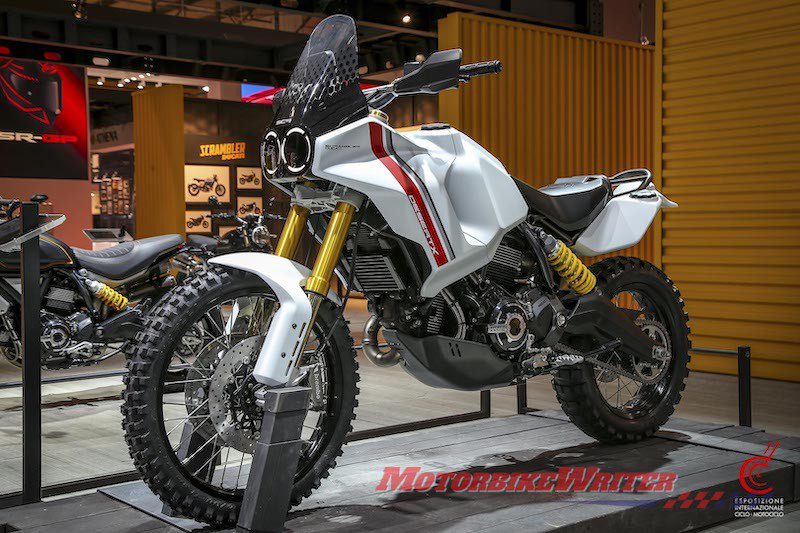 While Ducati already has an 803cc Desert Sled which is more off-road capable, the Desert X will be the 1100cc equivalent.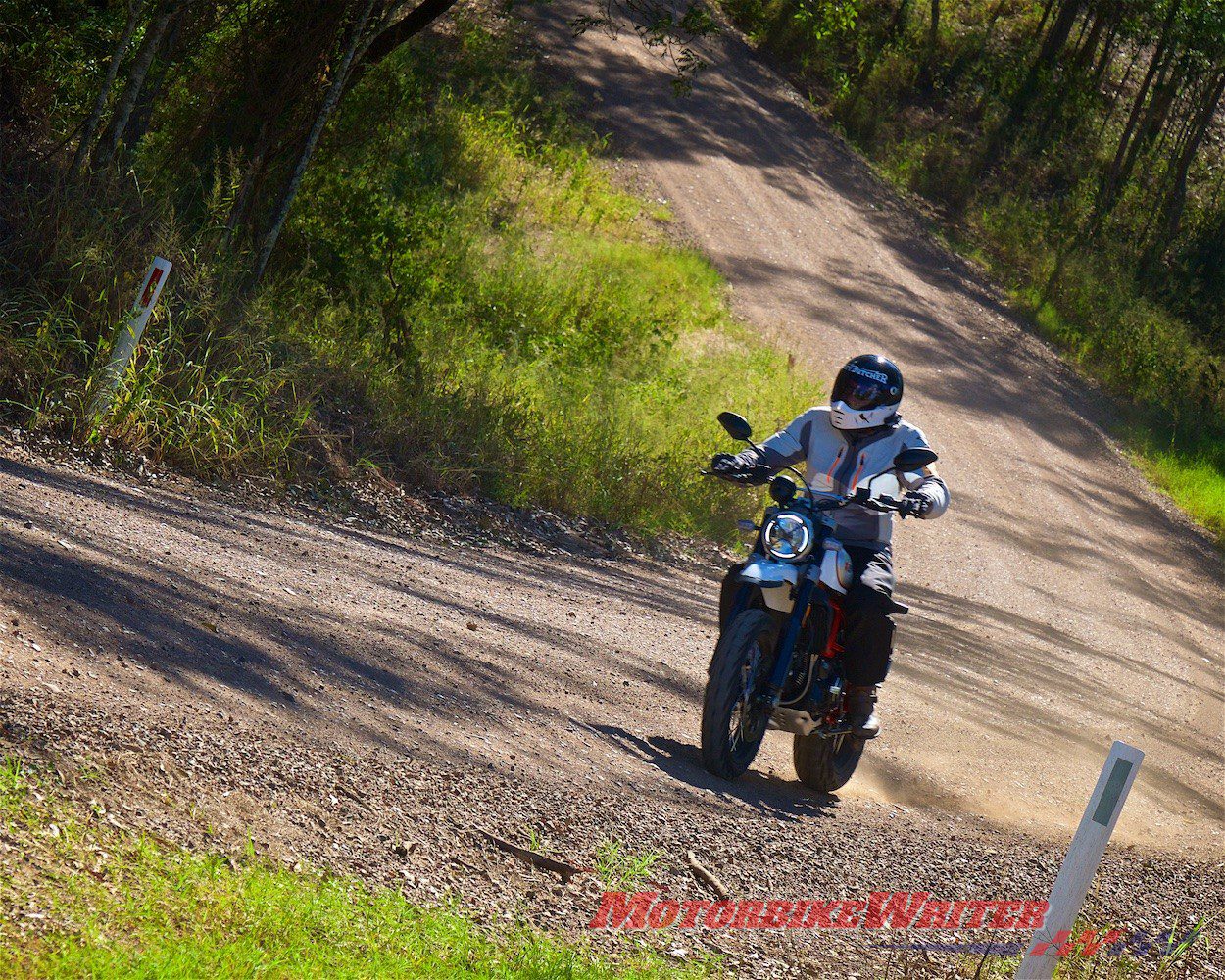 Ducati global sales
Ducati says they sold 8304 Panigales last year, confirming its status as the "world's best-selling superbike with a market share of 25%".
Two new bikes introduced in 2019 – the Hypermotard 950 and Diavel 1260 – racked up sales of 4472 and 3129 respectively, doubling the overall volumes achieved in 2018 by previous versions.
The Multistrada family performed equally well, scoring a 3% increase compared with 2018 thanks also to the addition of the 950 S and a revamped 1260 Enduro. Deliveries totalled 12,160, the best sales performance since the Bologna-built bike made its debut 16 years ago.