The Ducati Scrambler Hashtag 400 is now on sale as the world's first motorcycle model only available online.
As we predicted on February 8, it's a version of the 399cc Sixty2.
Price is €6990 plus on-road costs which is about $A10,990.
Ducati Australia spokesman Simon Leplaw says he does not yet have local pricing and arrival dates.
"Confirmation overnight from Italy is that the Hashtag is available exclusively to Western Europe markets for the immediate future," he says.
At $10,990, it would be $1000 less than the Sixty2, which is the most expensive 400cc bike on the market.
What makes it different from the Sixty2, apart from price, are Midnight Black tank, mudguard and handlebar, a Ducati Scrambler Desert Sled-style seat and an orange Scrambler logo.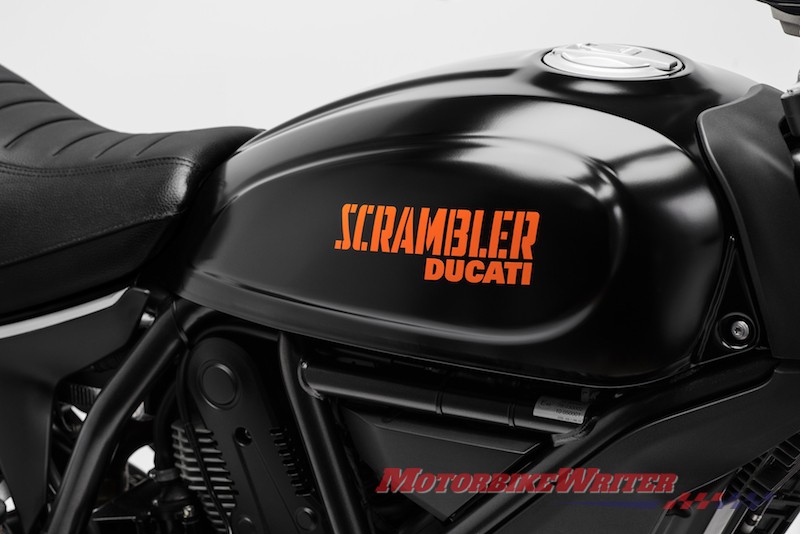 To buy one, you will have to go to their dedicated Scrambler Hashtag website to buy a €500 (about $A785) deposit voucher.
Then you need to visit your nearest Ducati dealer which you nominate when buying the deposit voucher, sign a contract, finalise payment and agree on delivery date.
Deliveries are expected to start in mid-March, but Ducati Australia is yet to confirm arrival.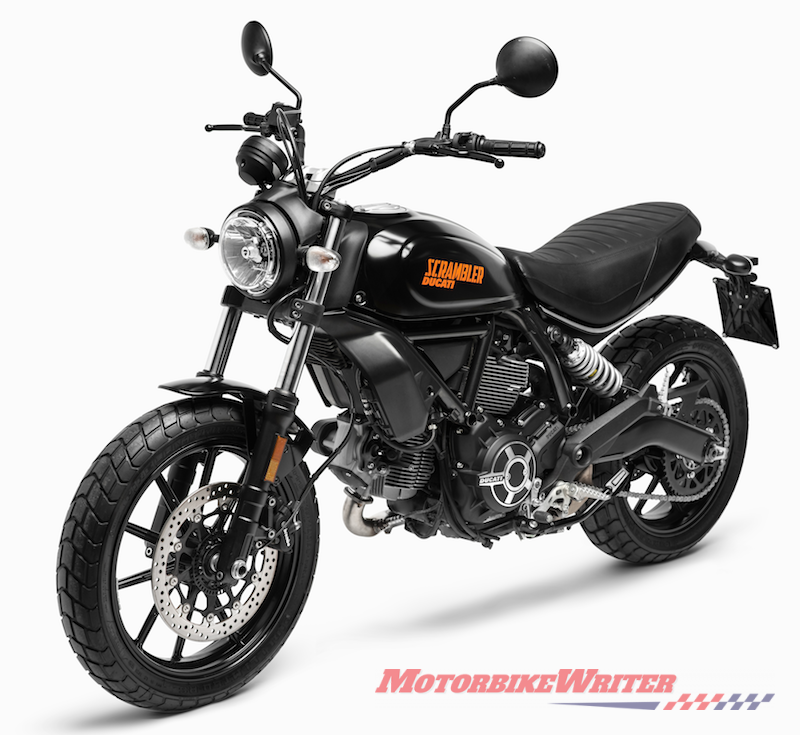 Buyers will also be entitled to a 20% bonus on original Sixty2 accessories and Ducati Scrambler apparel.
The Scrambler Hashtag is obviously aimed at millennials who are more at home with shopping online than in dealerships.
Novice riders will also be able to ride this learner-approved bike, rather than the 800 (803cc) or 1100 (1079cc) models.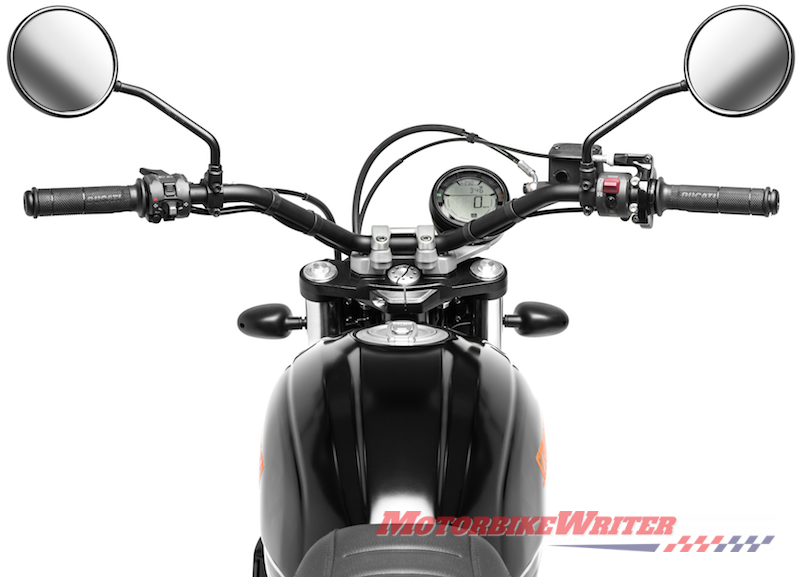 Give a Shift
When the Hashtag model was announced a couple of weeks ago, we suggested it could be the dawn of a new way of buying.
Motorcycle sales are declining around the world and the industry has been doing some soul-searching to find a solution to engage millennials in motorcycling.
An American motorcycle industry group called Give a Shift recently observed that one of the main problems was traditional dealerships were too interested in selling powerful and expensive bikes.
The group found that dealership staff did not know how to deal with new customers interested in more "approachable" bikes.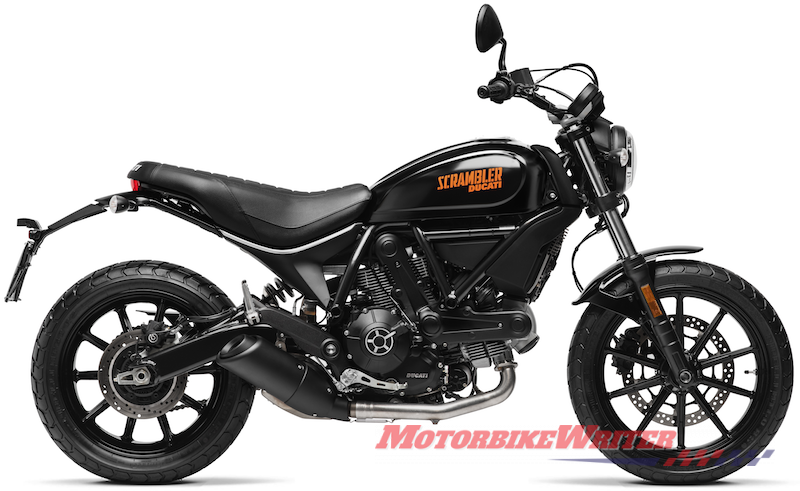 Would you buy a motorcycle online without testing it first? Leave your comments below.