Ducati is taking advertising to the next level by creating a mobile-friendly augmented reality simulator that runs tech used in popular games like Pokemon-Go and Jurassic Park.
This simulator – similar to the schematics required in their recent Monster Contest – will give clients the ability to place a digital Ducati Monster anywhere in their living space.
Being fully aware of the mass's general opinion of this year's trellis-less Monster, I'm beginning to understand why the program might be limited to the Monster lineup…but I'll save my breath to cool my porridge on that topic.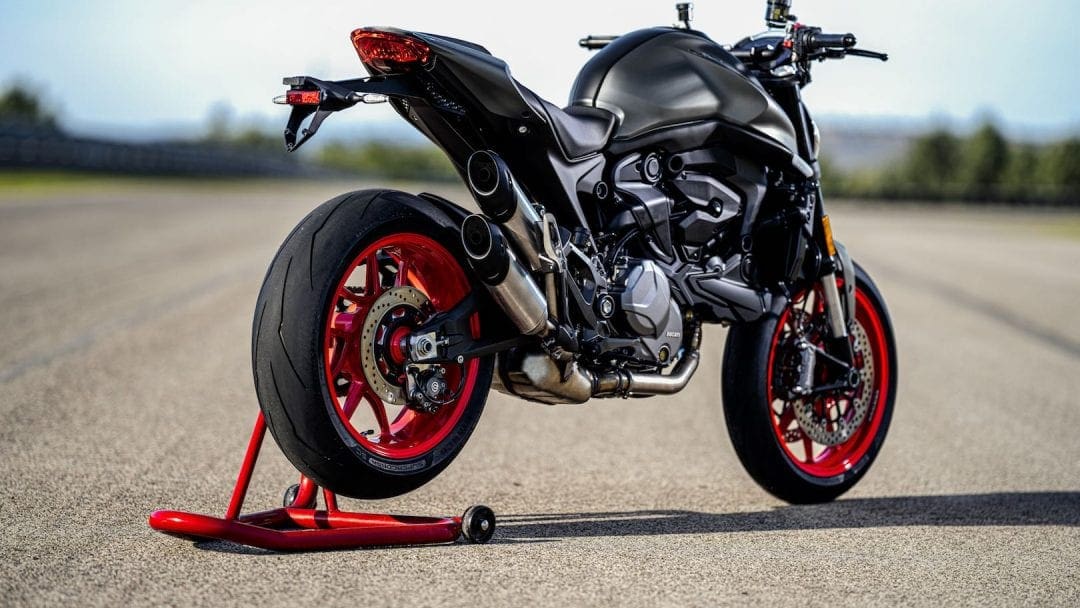 According to a post from MotoPinas, Ducati has just made use of a program that, like other mobile apps, inserts a virtual image into a real-life photograph from familiar spaces uploaded to their app. The results are clever, if unorthodox. 
To use this app, upload or capture a photo of the desired space, and voila! A size-accurate digital image of a Ducati Monster appears to fit the space as accurately as possible.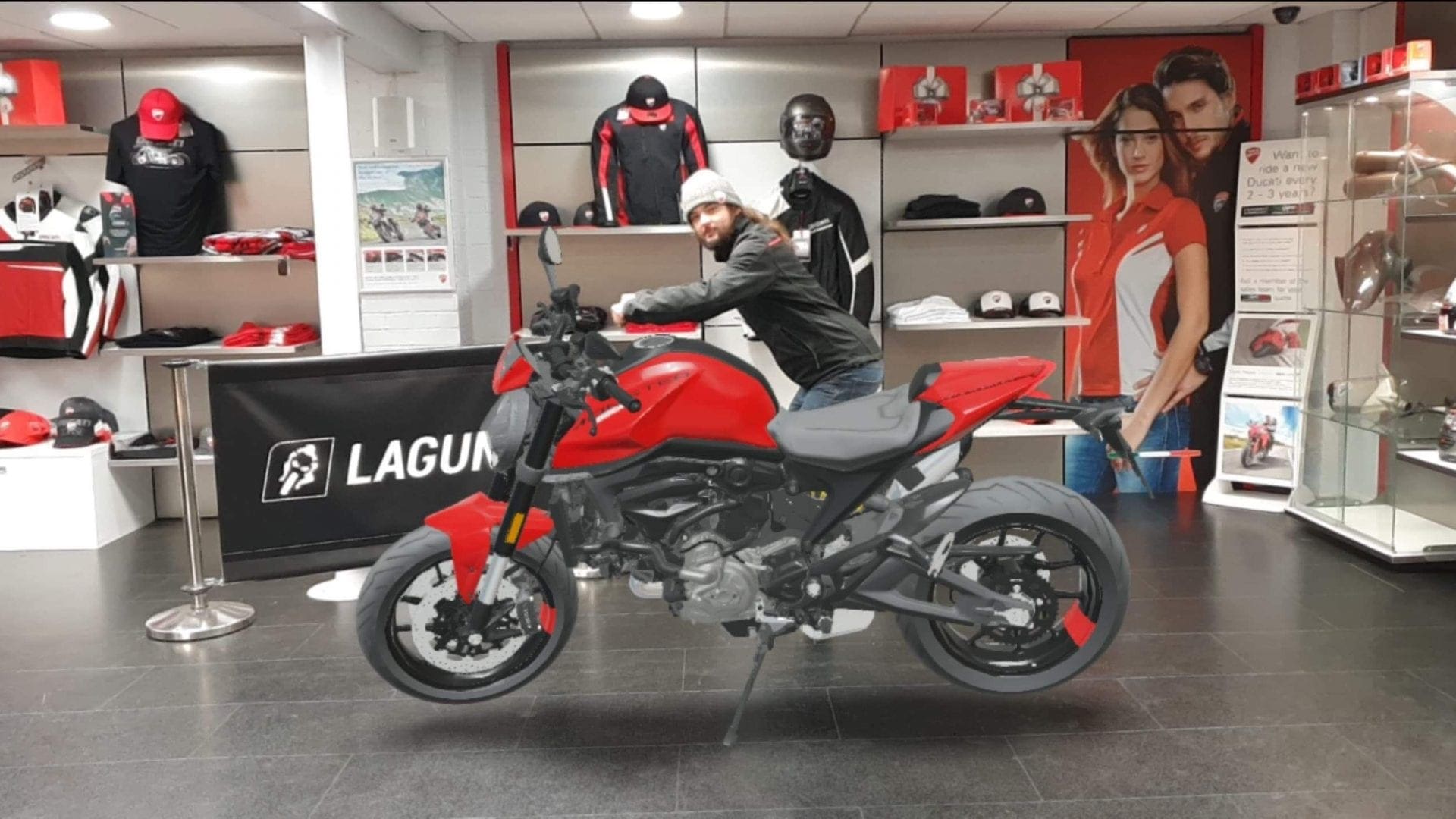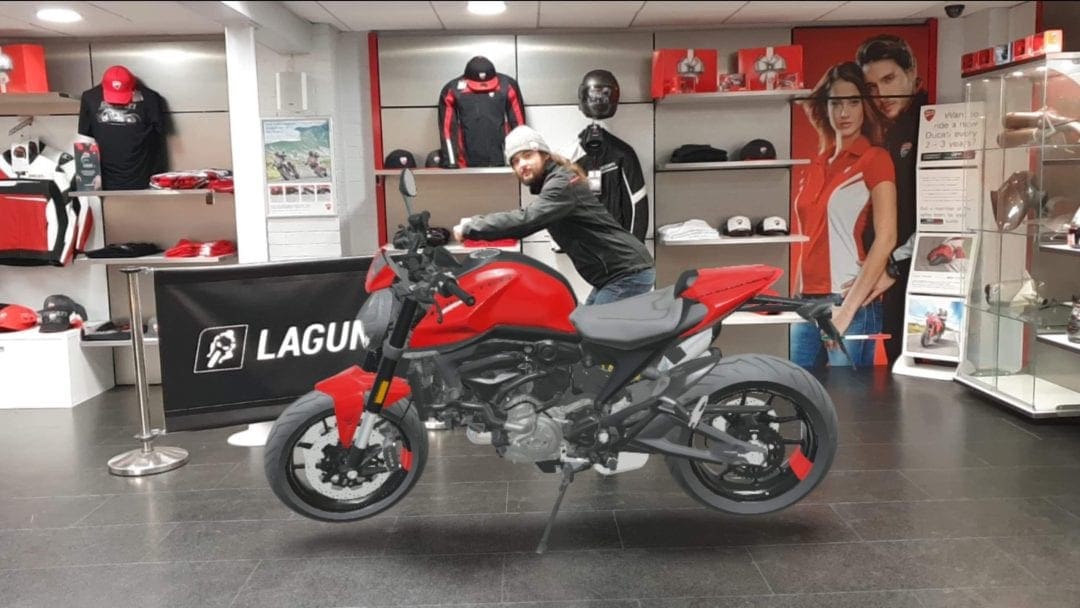 The program has multiple functions beyond the general aesthetic of providing a customer the pleasure of seeing a Monster in their bedroom; it allows any viewer to appreciate how MUCH you NEED a thing of beauty in your life – and in sharing photos, viewers are also advertising for Ducati. Win-win.
The program feeds off of the function of inspiration, and for many, that inspiration also creates a connection with other viewers and users of the app. 
It's a great take on virtual motorcycle shopping and one that Ducati could continue with their other models.