You'd think Ducati's triple crown, stupendous sales figures and eight new models for 2023 would be enough to have the brand sit back for a breather or two.
Nope.
Turns out, they're just as addicted to the journey as we are – and their drive shows in the annual revenue budget.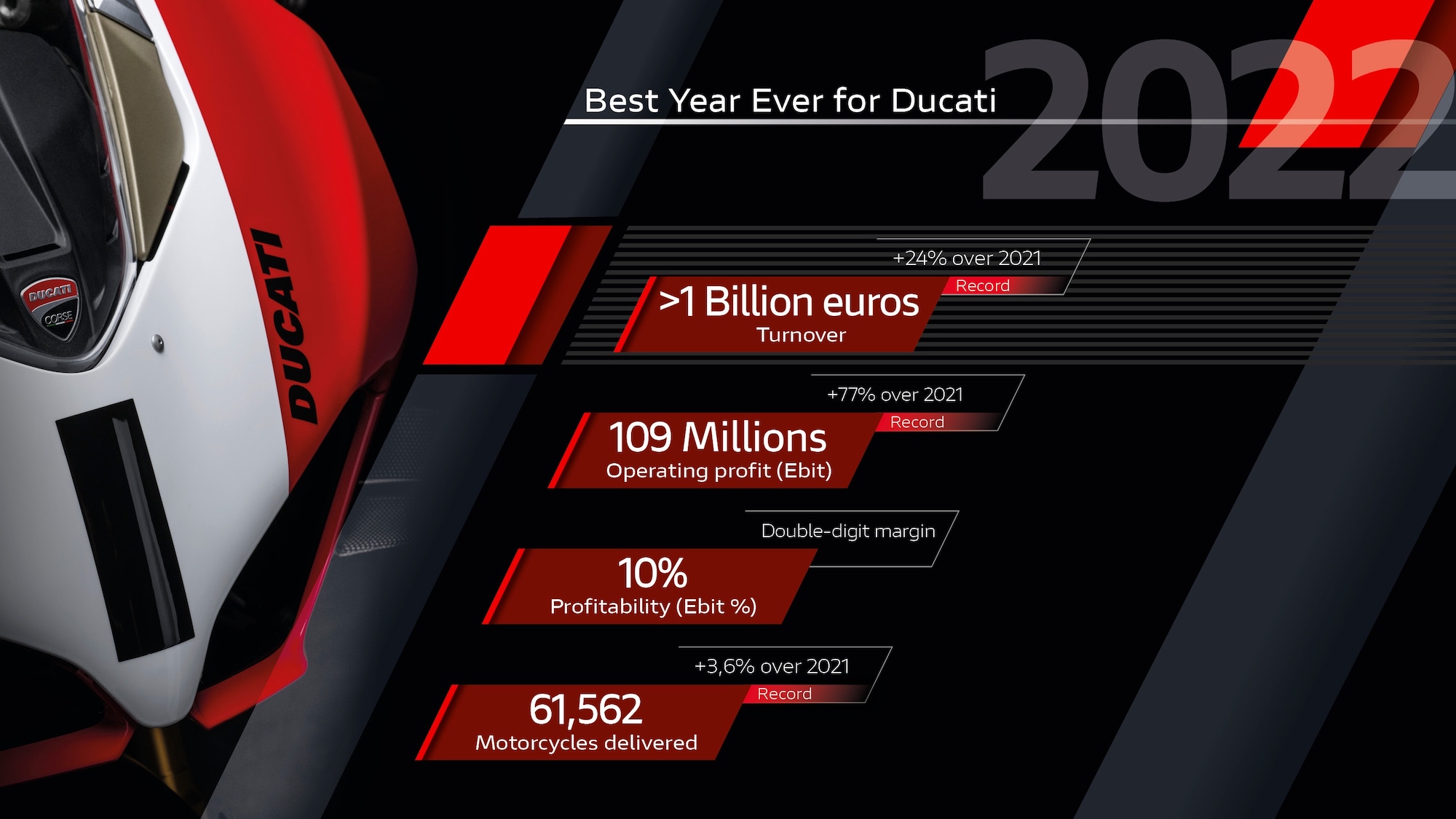 Breaking all previous records, Ducati revealed that they made a mind-boggling €1 billion euros in revenue during 2022, €109 million of which was profit, thanks to the 61,562 motorcycles delivered.
The stunning surplus of coin also purportedly contributed to both the creation of the new "Finitura e Delibera Estetica" manufacturing process as well as the "self-financed investments plan in R&D, infrastructures and digitalization" that Ducati's been working on to improve their growth rate and quality. 
All in all, not a bad handful of years, Ducati. Very nice.
"We are on a positive trend that in the last years has seen Ducati grow and establish itself as an increasingly solid company," enthuses Claudio Domenicali, the CEO of Ducati. 
"As a brand that is an expression of Made in Italy, innovation, design, and technology, we keep our focus on delivering exciting experiences on and off motorcycles to passionate Ducatisti all over the world."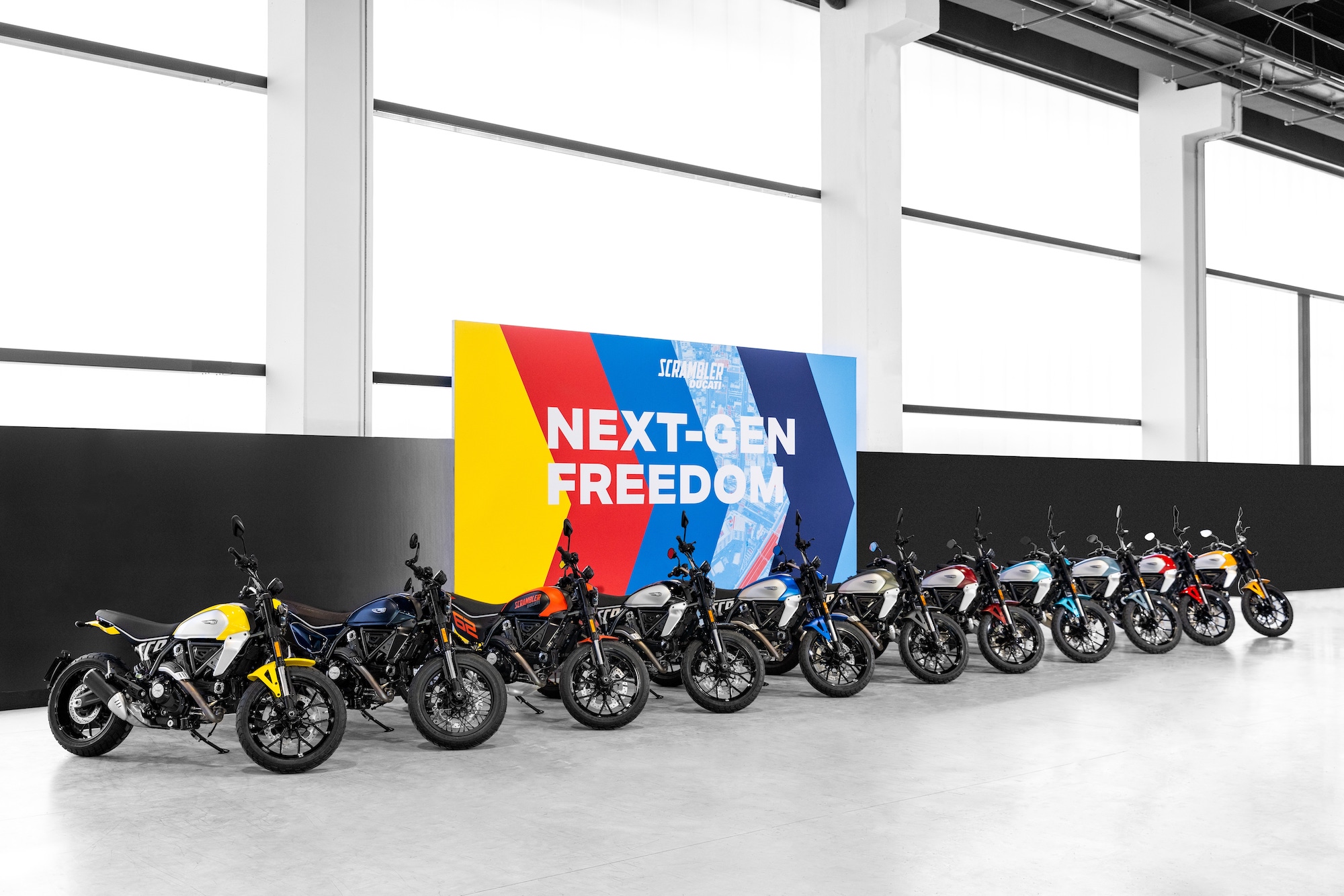 From tinkering in the lab to support future electric motorcycles to the budding FIM Enel MotoE™ World Championship slotted to start May 13th, there are still many things to get done on the Ducati docket. 
All the best from the team at WBW.