Ducati has a launched the new Hypermotard 950 RVE with a "Graffiti" livery that includes an airbrush style of paintwork and required specially skilled labour.
It will be available in Australia and New Zealand in "very limited numbers" in September 2020 with pricing confirmed closer to the date of release.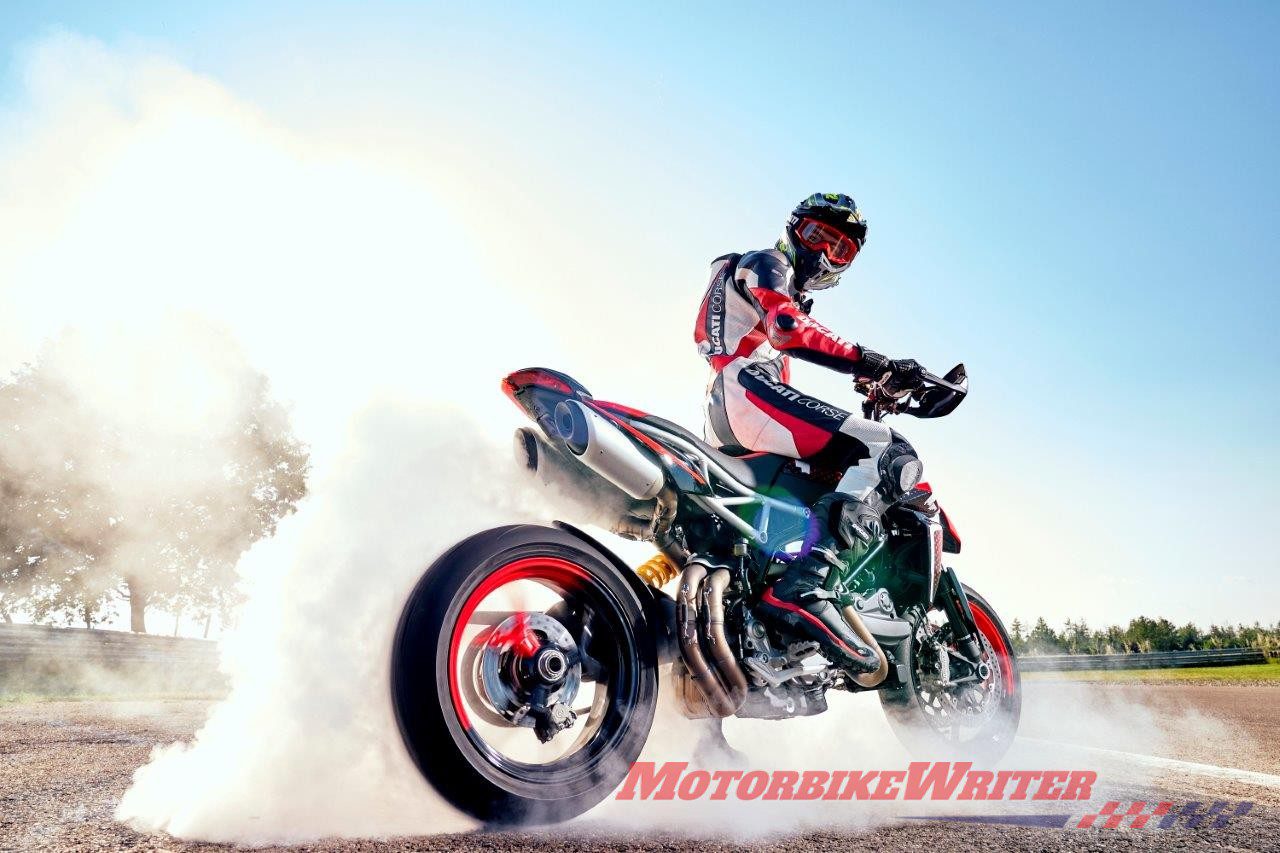 RVE price
As an indication of price, the RVE sits between the entry model Hypermotard 950 at $21,200 (ride away)and the flagship SP at $26,600.
The bike is based on the Hypermotard 950 Concept, customised by the company's styling shop, Centro Stile Ducati.
It won first place in the Concept Bikes: New Design and Prototypes by Manufacturers and Independents category at the prestigious Concorso d'Eleganza Villa d'Este held at Cernobbio on Lake Como, Italy, in May 2019.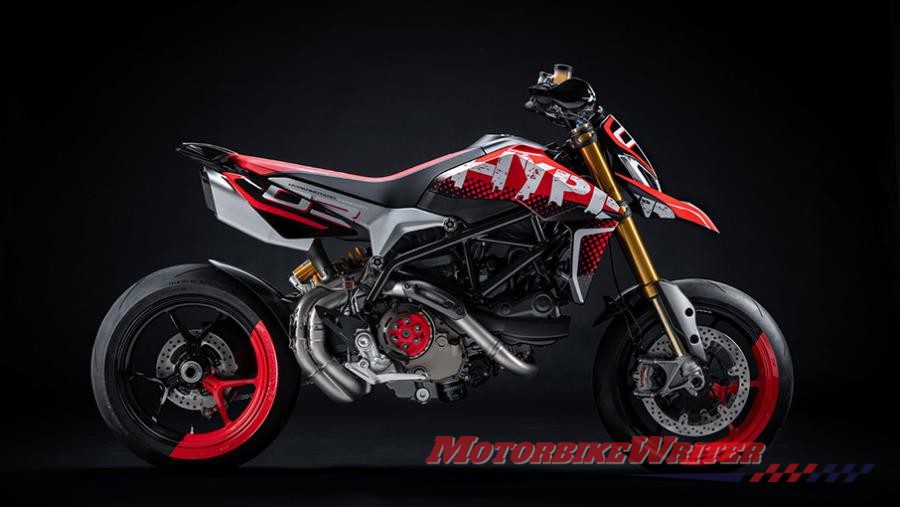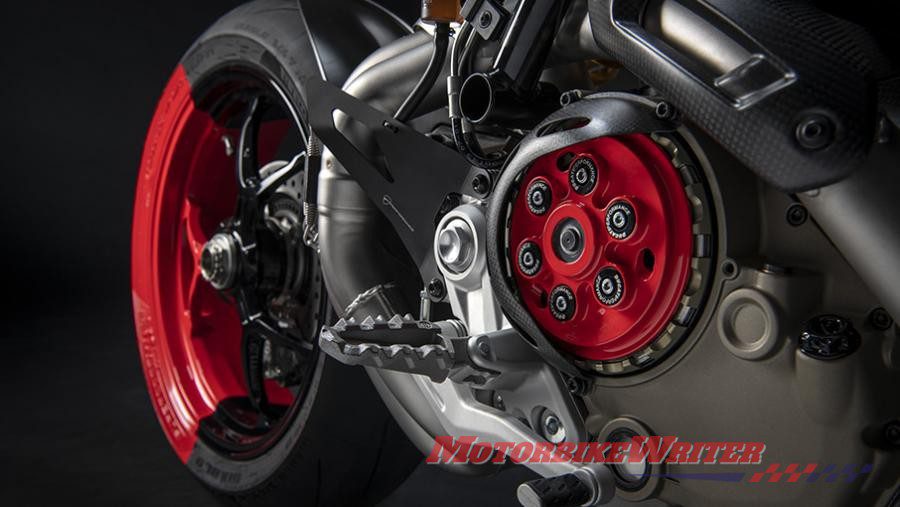 The concept featured a compact full LED projector plus styling and technology inspired by the MotoGP bike plus those gaudy red-and-black wheels which made it through to the limited-edition production model.
Airbrush paintwork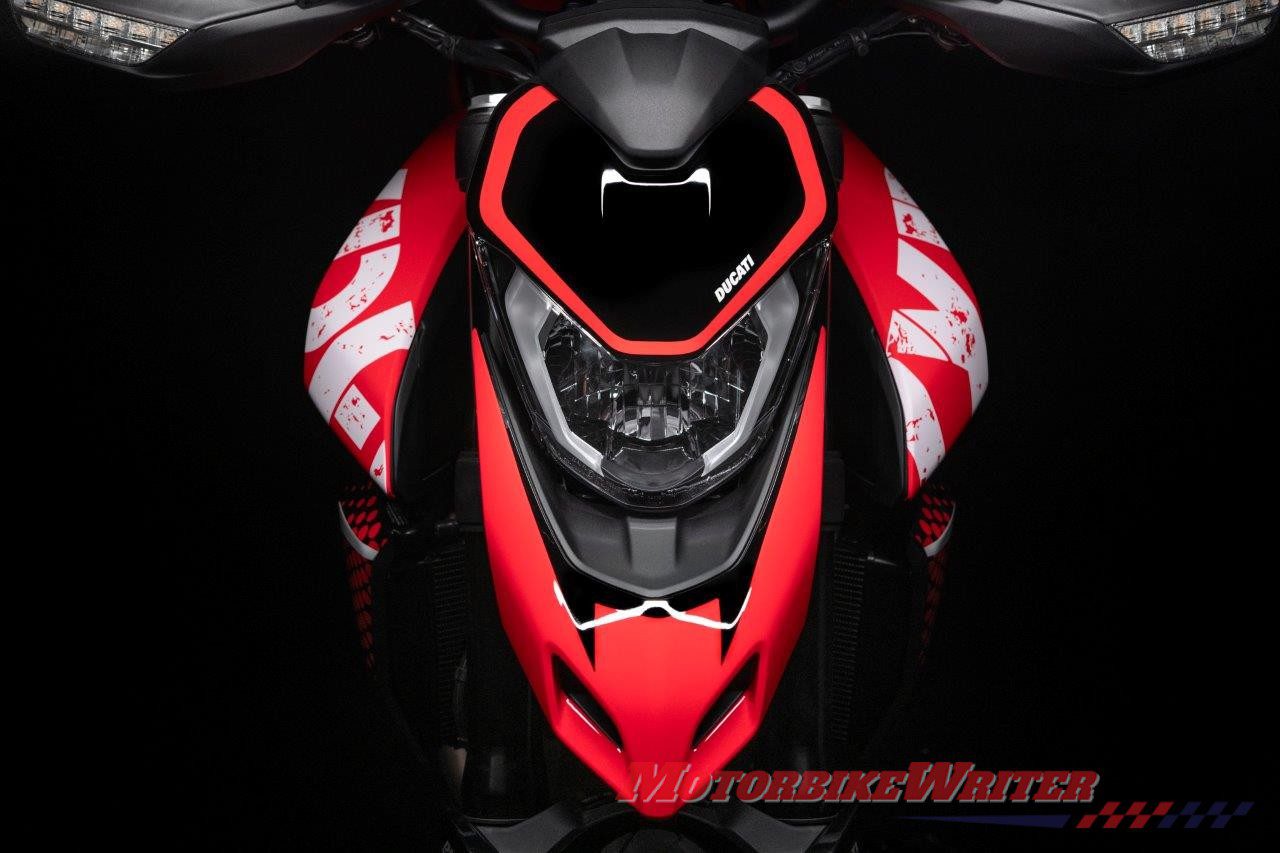 The most interesting facet of the RVE is the "Graffiti" airbrush style of paintwork which carries over from the concept bike.
Ducati describes the process:
It was necessary, in the painting phases, to employ highly skilled labour, use very low thickness decals and adopt a particularly long and complex process. The result is comparable to that of an airbrushed bodywork.
While it is difficult to see in the photos, we imagine the effect6 is t make it look like it was all the work of a talented airbrush painter.
Hopefully, this process will flow through to the rest of the models in future.
Extra kit
Apart from airbrush style paint, the RVE also gets extra standard equipment.
The electronic package adds the Ducati Quick Shift (DQS) Up and Down EVO,  to the standard version which has Bosch Cornering ABS with Slide by Brake function (in setting 1), Ducati Traction Control Evo (DTC EVO) and Ducati Wheelie Control (DWC) EVO.
Hypermotard was introduced as a new Ducati family member in 2005 and has been through many iterations.