Ducati will take a step closer to an electric motorcycle when they introduce their first e-mountain bike, MIG-RR, next week.
The move is designed to plug into the booming e-bike market in Europe where sales of all electric two-two-wheelers increased 49% in the past year alone.
Ducati, BMW and several other motorcycle and car manufacturers have e-bikes available in Europe.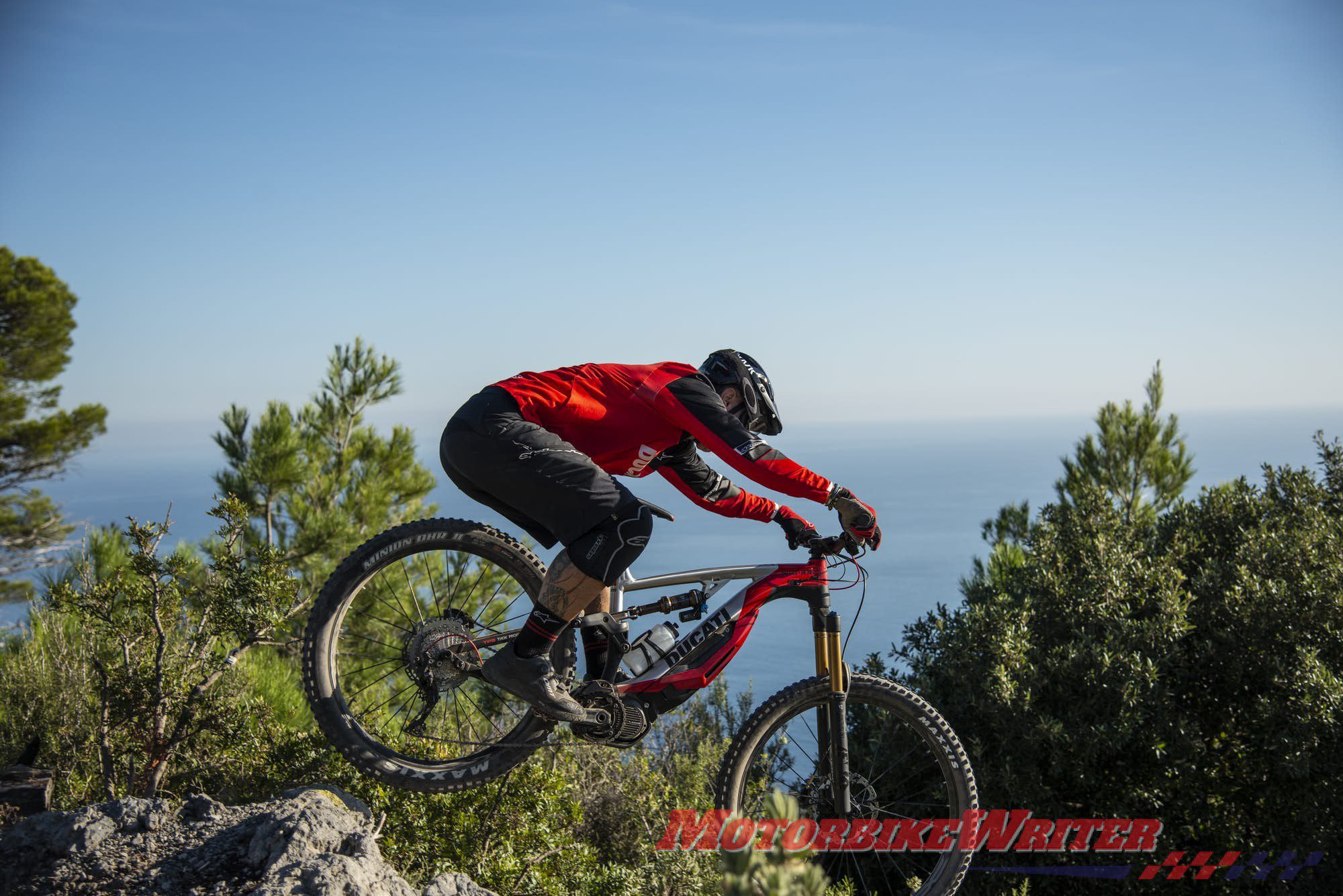 As for a fully electric motorcycle from the Italian manufacturer, we might have to wait a little longer.
Last year VW Group Chairman Matthias Mueller said Ducati would have an electric motorcycle"by 2020"!
However, Ducati Western Europe manager Edouard Lotthe said the company would have an electric motorcycle and scooter as soon as 2020.
Early last year, Ducati licensed the Milano Scuola Politecnica di Design (Design Polytechnic School) to produce the Ducati Zero futuristic design concept.
And in 2015, an electric pedal-assisted moped was made under licence and painted in the Ducati Scrambler Urban Enduro colours. 
Neither were real Ducatis.
MIG-RR e-mountain bike
Ducati has been making electric bicycles for some time in collaboration with bicycle specialists Bianchi.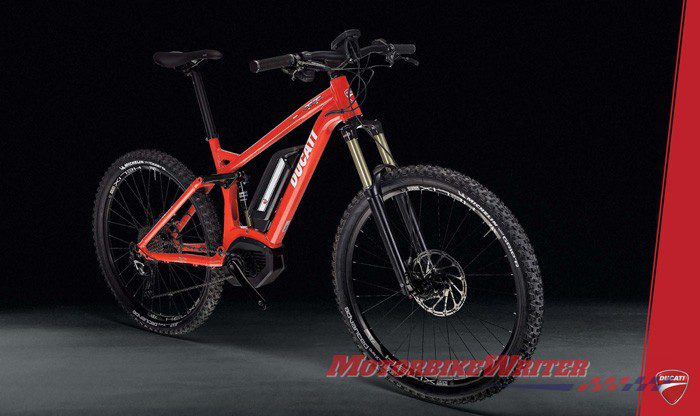 Their first electric mountain bike or "e-mtb" has been made in a collaboration with Thok Ebikes.
Design and graphics were a joint arrangement with Aldo Drudi's D-Perf and the support of the Ducati Design Centre.
MIG-RR will be unveiled on Sunday night ahead of the ECMA motorcycle show in Milan next week.
The company will also unveil their 2019 range of Ducati motorcycles, including the homologation special version of the V4 to compete in World Superbikes.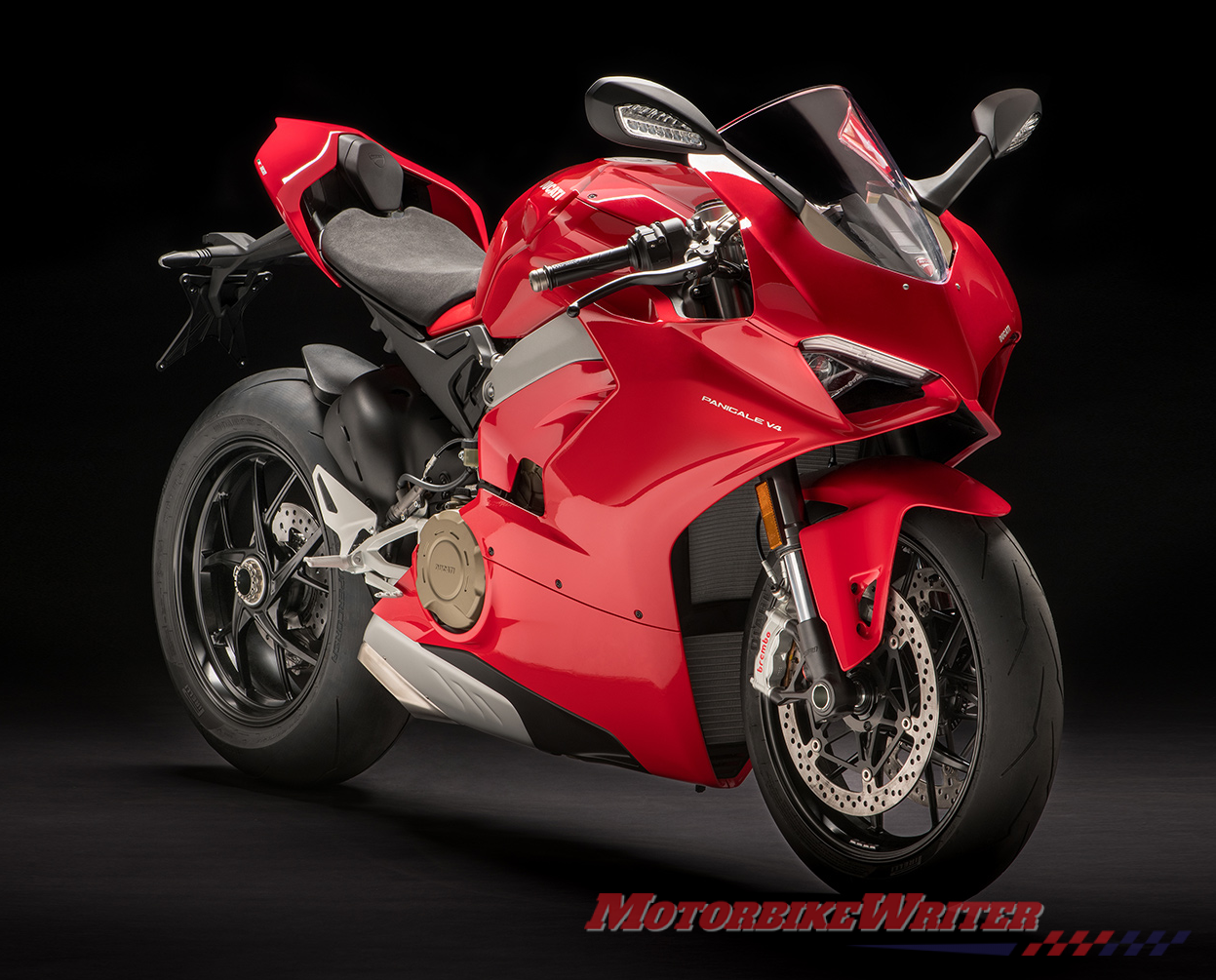 The MIG-RR will be available in Ducati stores across Europe from spring 2019 or online at www.ducati.com from January. Price has not yet been announced.
Ducati's first e-mountain bike is designed to let cyclists take on steep climbs that wouldn't be possible without an electric motor boost.
MIG-RR is an offshoot of Thok's MIG series.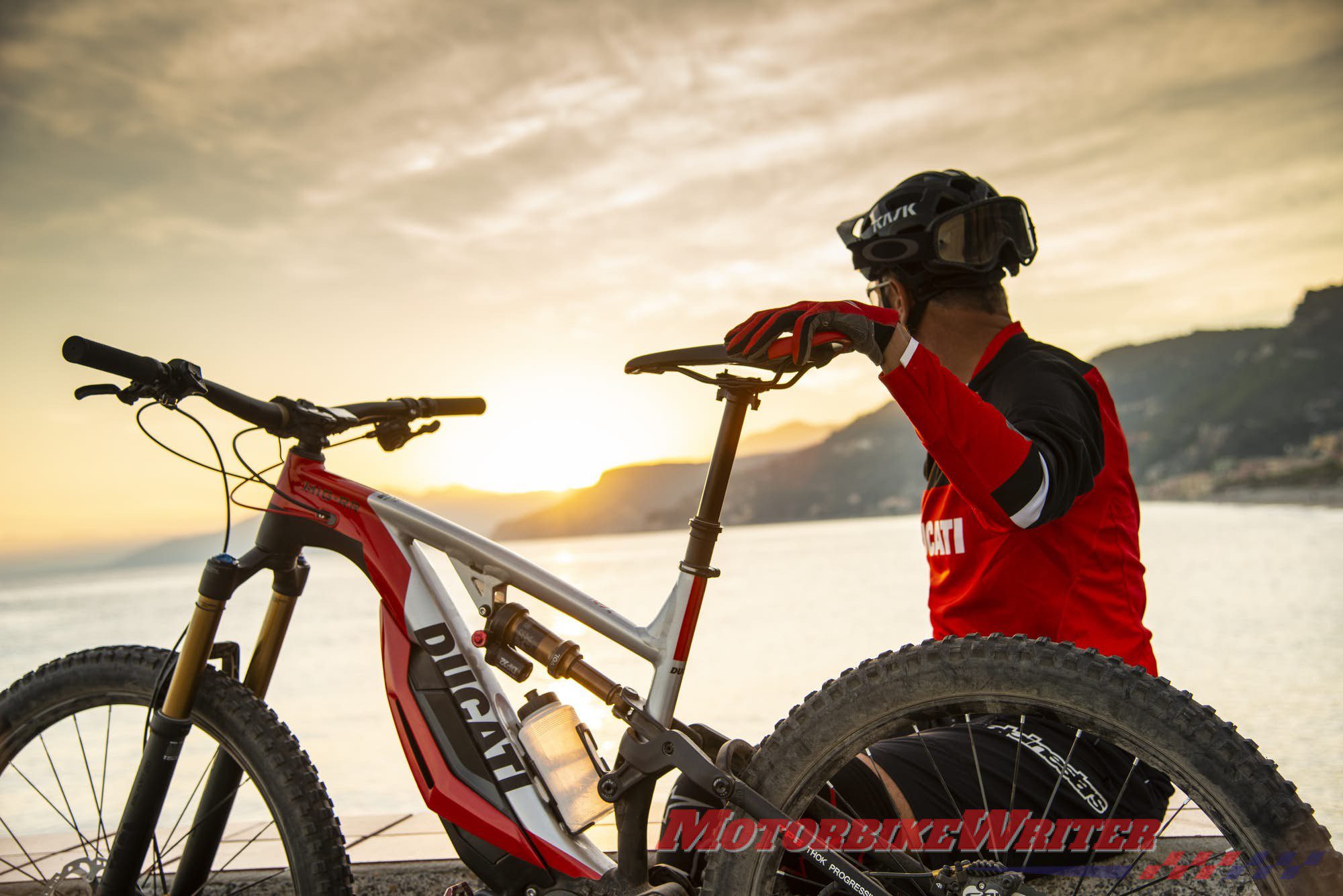 It has wheels with different diameters and suspension set-ups with varying degrees of wheel travel (29″ and 170mm at the front, 27.5″ and 160mm at the rear).
Features include FOX Factory Kashima suspension, carbonfibre Renthal handlebars, Mavic wheels, 4-caliper Shimano Saint brakes and an 11-speed Shimano XT gear set.
The MIG-RR motor is a 250W Shimano Steps E8000 with 70Nm of torque and a 504Wh battery underneath the down tube.
Ducati's current range of eight e-bikes have 500W lithium-ion batteries with up to 150km range, or 190km if using the optional Bosch Active Line pack.